Few personal checking accounts can rival what a Charles Schwab account provides their customers. Although Schwab may be known more for their investment services, the institution also offers checking and savings accounts, whether or not you use the company for other financial tools such as financial planning or investing. To help entice prospective clients, Schwab's accounts come with a slew of great features and perks, which means that a Schwab business bank account could be a great solution for your small business needs, too.
There are several factors that make Schwab accounts stand out in the crowd. Namely, there is no minimum balance required, which means that you can easily get started without having to drop a ton of cash into your new checking or savings account. Better still, you'll never encounter a monthly service fee with a Schwab checking account, so long as you link a Schwab One brokerage account.
But that's not it. Schwab also boasts zero ATM fees, which means you won't be tethered to your local Schwab branch in order to take out money without getting dinged in the process. You'll also get unlimited ATM fee rebates, which means Schwab will cover the fees you might incur for using other banks' ATMs. Last but certainly not least is Schwab's interest-bearing checking perk. You'll get an APY with your account, which puts money back in your pocket.
Few other banks offer the full range of benefits that Schwab's checking accounts bring to the table. So you might be in the market for a Schwab business bank account to take advantage of these sweet perks. But if you've tried to find a Schwab business bank account, and haven't come across any information, there's a reason for that.
Unfortunately, there is no Schwab business bank account available right now. Sad as that might be, there are plenty of other alternatives out there that might foot the bill. Whether you're interested in fee-free ATMs, interest-bearing business checking, or want to open a fee-free business checking account with zero balance requirements, there are Schwab business checking alternatives out there that just might do the trick.
The Best Alternatives to a Schwab Business Bank Account
One of the things that makes a Schwab checking account great (and would make a Schwab business bank account such a great option) is that it takes all of the perks you'd normally find in an online business checking account and pairs them with a slew of local branches. You get the best of both worlds, benefitting from the financial perks usually reserved for online-only banks but still getting the customized attention that comes with brick-and-mortar banking.
Thankfully, there are a few options out there that offer what a Schwab business bank account cannot. Whether that means finding a tech-friendly bank that rewards your business for using their services, or a high-yield business bank account that puts money back into your company, there are Schwab business Bank account alternatives that can help you accomplish your goals. In fact, some of these banks will even let you open your business checking account entirely online (which most physical banks won't let you do).
We've dug deep into the different Schwab business checking account alternatives out there, both with digital and brick-and-mortar banks. Here are some of your best options.
See Your Business Bank Account Options
The Best Online Alternatives to a Schwab Business Bank Account
Schwab isn't an online bank, but many of the best features of their personal checking account are more comparable to online banks than other, more conventional business banking institutions. For that reason, we'll start with some of the best alternatives to Schwab business checking through online banks.
First, a caveat. You won't find as many online banks as you would conventional, brick-and-mortar establishments. But you can choose between three excellent online banking options. These banks offer many of the same features that Schwab provides, such as interest-bearing checking, zero balance minimums, and no monthly fees. Better yet, they don't require you to link another brokerage, savings, or credit card account just to have fees waived.
There's also one advantage to opening a business checking account with an online bank—convenience. You won't have to go into a local branch to complete an application or drop off paperwork to get your account up and running. This is one of the key advantages of online business checking that physical banks can't provide, which might be a deciding factor that you hadn't considered.
BlueVine Business Checking
Checking Account
BlueVine Business Banking
Great For: NOTE: BlueVine has paused accepting new applications as of April 2021
Min to Open

$0

Signup Bonus

$0

Monthly Fee

$0

No Fee Balance

$0
For a simple, accessible alternative to a Schwab business bank account, you might turn to a familiar name in the business financial space—BlueVine. BlueVine offers a fee-free, online-based business checking account that is a great option for a wide variety of business owners.
With BlueVine business checking, you can apply for an account quickly and easily online and get access to unlimited transactions, no monthly fees, no NSF fees, no incoming wire fees, and no minimum deposit or monthly balance.
In addition, BlueVine gives you the ability to earn 1% interest on any account balance over $1,000. That said, this account also allows you to withdraw cash fee-free at over 38,000 ATMs around the U.S., as well as deposit cash at over 90,000 Green Dot locations—something many online-based bank accounts cannot accommodate.
Plus, BlueVine business checking offers two free checkbooks, the ability to send wire payments ($15 fee), mobile check deposit, as well as 24/7 online and mobile banking. You also have access to a range of online payment options—including electronic transfers, ACH transfers, and domestic wire transfers.
All in all, BlueVine business checking is an affordable and competitive solution—especially if you're looking to manage your funds online—and earn interest in the meantime.
Open a BlueVine Business Checking Account
Axos Bank Basic Business Checking (Formerly Bank of Internet)
Axos Bank, formerly known as Bank of Internet, began in 1999 as one of the first online-only banks. To make up for the limitations of not having branches, Axos offers a ton of perks and benefits that add up to real savings and convenience factors that puts this option head and shoulders above many other business checking accounts on the market. Granted, Axos may not be as much of a household name as Schwab, but Axos' business checking account options are a fantastic choice for digitally savvy small business owners.
Axos Basic Business Checking is a great option for people who wish a Schwab business bank account option was available. This account provides a flat 0.8% APY, which is free of any limitations based on the amount of funds in the account. Axos Basic Business Checking provides a nationwide network of free ATMs, which makes it similar to Schwab's fee-free ATM and fee rebate setup. Plus, Axos Basic Business Checking provides each account holder with 50 free items and 60 free remote deposits monthly. And if you're still a pen-and-paper kind of business owner, you can still write and deposit checks (something that other online banks don't offer—more on that later).
You'll have to keep an average daily balance of $5,000 in your Axos Basic Business Checking to have the $10 monthly maintenance fee waived, though, which makes it a bit different than Schwab's personal checking setup.
Novo is another relative newcomer to the business checking scene, which just came out of their beta stage last summer. Novo is designed primarily for startups, rather than small businesses writ large, and their features reflect that. But if you're running a startup or a digital-centric business, Novo provides a ton of interesting features and functions that you might not have expected out of your banking partner.
Like with Axos, Novo's business checking account application process is 100% online. That means you can skip the hassle of going back and forth to a bank location to open an account. So long as you have a Social Security number and are a U.S. citizen, you're on your way toward getting approved and opening your account.
Novo offers the bread-and-butter features you'd find with just about any bank—this means mobile deposits, transfers, and a debit card for ATM transactions. But Novo truly shines when it comes to integrations with other business software platforms. These bank accounts can hook into your existing QuickBooks, Stripe, Slack, and Gusto accounts, which is great for entrepreneurs who are digitally inclined and more than happy to conduct their banking exclusively online. You won't get to deposit cash with Novo, nor will you get physical checks, which could be something you might want to consider if you don't rely on wire transfers to get business done.
The Best Brick-and-Mortar Bank Alternatives to Schwab Business Checking
Since Schwab is a brick-and-mortar bank, you might be wishing there was a Schwab business checking account that would allow you do your company's banking in person. The good news is that there are tons of excellent options on this front, even if Schwab isn't one of them. These banks give you the kinds of options that online-only banks do not: namely, they provide you with the ability to deposit cash, write checks, and form a relationship with a business banking representative in your area. Depending on how important this is for you and your business, you might be willing to stomach some of their downsides, such as account balance minimums for fee waivers and fewer free transfers every month.
Here are some of the best accounts out there, as well as some details on how they stack up to what Schwab provides its personal checking account holders.
See Your Business Bank Account Options
Chase Business Complete Checking
There are two great Chase business checking options on the market right now. They offer you all of the benefits you'd expect from a major bank, such as a robust mobile banking experience, digital deposits, and a huge network of branches and ATMs throughout most of the country. If you're looking for a straightforward business checking account, or are early into your small business' lifespan, Chase Business Complete Checking provides you with an excellent option.
Chase Business Complete checking has a low monthly fee that can be waived multiple ways—including by maintaining the minimum daily balance. It also offers unlimited electronic deposits, as well as $5,000 in monthly cash deposits at no cost.
You'll also have to use Chase ATMs if you want to avoid fees. You won't get reimbursed for withdrawals made at other ATMs, but that's also the case for Axos and Novo.
Open a Chase Business Complete Account Now
Chase Performance Business Checking
If you need a more feature-rich business checking experience, Chase Performance Business Checking may be a better option for you with regard to brick-and-mortar banks. This account is a great fit for mid-sized businesses as it provides 250 free transactions every month, as well as two fee-free outgoing wire transfers. This account also provides for $20,000 in free cash deposits, and its $30 monthly service fee gets waived with a $35,000 average balance.
Chase Performance Business Checking doesn't offer as many benefits as a would-be Schwab business bank account, nor the internet-only banks we've profiled. But this account is a great option if you have a Chase branch near you, use Chase for personal banking, or if you rely on making a ton of cash deposits. If any of those sound like they fit within your needs, then you can't beat what Chase Performance Business Checking offers.
Open a Chase Performance Business Account Now
Choosing the Right Business Bank Account for Your Business
Although there might not be a Schwab business bank account out there for your company, there are a slew of good alternatives depending on what matters most to you within your banking requirements. Some accounts offer an APY on your balance, while others provide unlimited transfers and deposits. As with all banking decisions for your business, your best first step is to understand your needs, forecast what you might require in the future, and choose wisely.
See Your Business Bank Account Options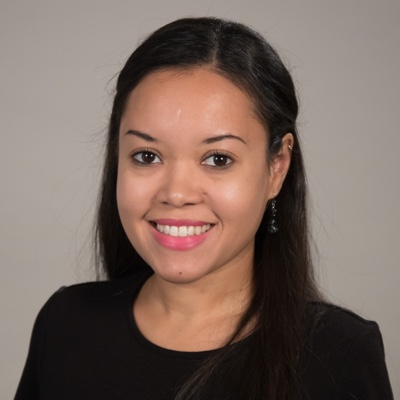 Editor-in-Chief
at
Fundera
Sally Lauckner is the editor-in-chief of the Fundera Ledger and the editorial director at Fundera.
Sally has over a decade of experience in print and online journalism. Previously she was the senior editor at SmartAsset—a Y Combinator-backed fintech startup that provides personal finance advice. There she edited articles and data reports on topics including taxes, mortgages, banking, credit cards, investing, insurance, and retirement planning. She has also held various editorial roles at AOL.com, Huffington Post, and Glamour magazine. Her work has also appeared in Marie Claire, Teen Vogue, and Cosmopolitan magazines. 
Read Full Author Bio