If you are reading this, you're probably considering setting up an online store with Shopify. Great idea! Shopify is a highly regarded ecommerce platform for its ease of use, abundance of features, and affordable cost. In fact, 10% of all ecommerce businesses in the world host their store on the Shopify platform, including major brands like Budweiser, Tesla, Red Bull, and Nestle.
In this guide, we are going to explain how to build an online store and start selling on Shopify's ecommerce platform. But before we do that, it's important to understand what Shopify is, and how it can help your business.
What Is Shopify?
Shopify is known primarily as an ecommerce platform—a software application that allows a business to manage their website, sales, and operations. However, Shopify provides a variety of additional tools for ecommerce and brick-and-mortar business owners alike.
There's Shopify Point of Sale, a POS system that allows you to process sales in person or online. Shopify Payments is a payment service provider that makes it possible to accept credit card payments. Shopify Shipping integrates with your ecommerce platform to provide calculated shipping rates. The Shopify Theme Store provides tools to help a business owner customize their website, while the Shopify App Store allows business owners to integrate other business tools into their online store.
We'll talk more about each of these later on, but it is important you understand all that Shopify offers before you get started.
What Can I Sell on Shopify?
Shopify allows for the sale of physical products, drop-ship products, digital products, or services, as long as the product or service doesn't have legal restrictions (such as liquor, weapons, or medicine). There is a section on the Shopify website called "Ecommerce by Industry," in which you can see the unique solutions for a variety of different types of products, including antiques, electronics, comic books, car parts, magazine subscriptions, music, and wedding dresses.
How to Get Set Up on Shopify
To start building your online store, sign up for a 14-day free trial. You don't need to select a pricing plan until the end of your trial, but it is smart to consider beforehand which plan will satisfy your business needs.
Creating Your Store
When you get started with the free 14-day trial, you will be prompted to enter your email address and password, and create a store name. Note that the store name is the name your customers will use to find your business, and is displayed on every page of your website. It is also included in your store's URL in the following format: "BUSINESS-NAME.myshopify.com."
Once Shopify creates your account, you will be asked for some other preliminary information, including your name, business address, and phone number, what you are selling, and your business's revenue (if applicable). You can also add billing information, set a store currency, and add a custom domain name. Then you will be guided to the Shopify admin, where you can begin the process of setting up your store.
Navigating the Shopify Admin
Whenever you log on to your Shopify account you will be taken to the Shopify admin. The Shopify admin displays information about daily tasks, your store's recent activity (today's orders and site visits), and the next steps you can take to build your business. From the main page you can access different sections of the admin, including pages where you can manage products, orders, customers, sales channels, and apps integrated onto your account. You can also adjust settings applied to your store and account.
Adding Products
From the products page of the Shopify admin, you can begin adding products to sell in your store. If you already have a catalog of products handy in a CSV file, or if you are migrating your catalog over from another ecommerce platform, Shopify allows you to bulk upload. Check out the importing and exporting and migration pages for more information.
If you choose to add products manually, Shopify provides many options that allow you to organize products and customize the way they appear to customers. Among the information you must include are the name of the product, a short description, price, and product images. Other fields include an SKU code, shipping information, and product variants (different sizes, colors).
Once you have uploaded your products, Shopify allows you to group products into collections for customers to find them by category (i.e. sale items, seasonal products). For more information on how to add products, check out the product details page.
Customize Your Website
Once you have all your products uploaded onto Shopify, you will want to customize your site so that it matches with the look and feel of your brand. To help you get started, Shopify offers over 100 free and paid custom themes, which can be viewed from the Shopify admin. Each theme has a different style and layout, and offers a different user experience to your customers.
Most themes can be further customized on the backend by editing the theme code. Note that most of the theme code is written in Liquid, Shopify's custom templating language.
Set Up Shipping Settings
There is a lot that goes into creating a shipping strategy for your ecommerce business. To start, you must determine your shipping rate and method. Some ecommerce businesses charge a flat rate for shipping, while others opt to charge the customer the rate given by the carrier.
Once you have your pricing figured out, you need to determine the weight of all the products you will be shipping, and your packaging type (envelope, box, etc.). In addition, you will need to determine your shipping zones. These are the regions and countries that you are willing to ship your products to.
All of this information will be used to determine your shipping costs. These costs will vary depending on which shipping partner you contract with. You can choose to use a third-party carrier like FedEx or UPS, a fulfillment or drop-shipping service (these services also provide storage), or fulfill orders manually.
Shopify members also have the option to sign up for Shopify Shipping, a built-in shipping suite that gives merchants access to calculated rates through USPS, UPS, and DHL, and the ability to print shipping labels.
Set Up Payment Settings
Another important logistical step is determining your payment methods. To accept credit card payments, you can either use Shopify Payments or a third-party payment service provider, such as Stripe. Note that Shopify charges an additional fee to use a third-party provider with its system.
You can also allow customers to pay without typing in their credit card information by allowing payments via PayPal, Apple Pay, Google Wallet, or Amazon Pay. Shopify also provides the option to accept cryptocurrencies as payment.
You can manage your payment methods from the payment providers section of the Shopify admin.
Set Up Taxes
As a merchant, you might need to charge taxes on your sales, and then report and remit those taxes to your government. Shopify can handle some common sales tax calculations, but you also have the option to configure your tax rates based on the countries where you will be selling your product. In addition, you can adjust your settings to set up tax overrides to address unique tax laws and situations.
Store Policies
One of the last logistical steps you must take before opening your store is setting your store policies. This includes your policy on refunds, customer privacy, terms of service, as well as legal info and shipping policies. These policies will be automatically linked in the footer of your checkout pages.
Test Your Store
The final step is testing your online store to make sure everything works as intended. To do this, you must place a test order. By placing a test order, you can see how your checkout, order, inventory, shipping, and tax processes work.
To place a test order, you must go to the payment provider section of the Shopify admin and switch to "Test" mode. Afterward, you can buy an item as you otherwise would, and not receive a charge for the purchase.
If everything is to your liking, you can remove the password from your online store. During your 14-day free trial, your store will be password protected so that when a customer finds it, they will be prompted to enter a password to enter. To remove the password during your free trial, you will need to pick a Shopify plan. Congratulations, you are now open for business!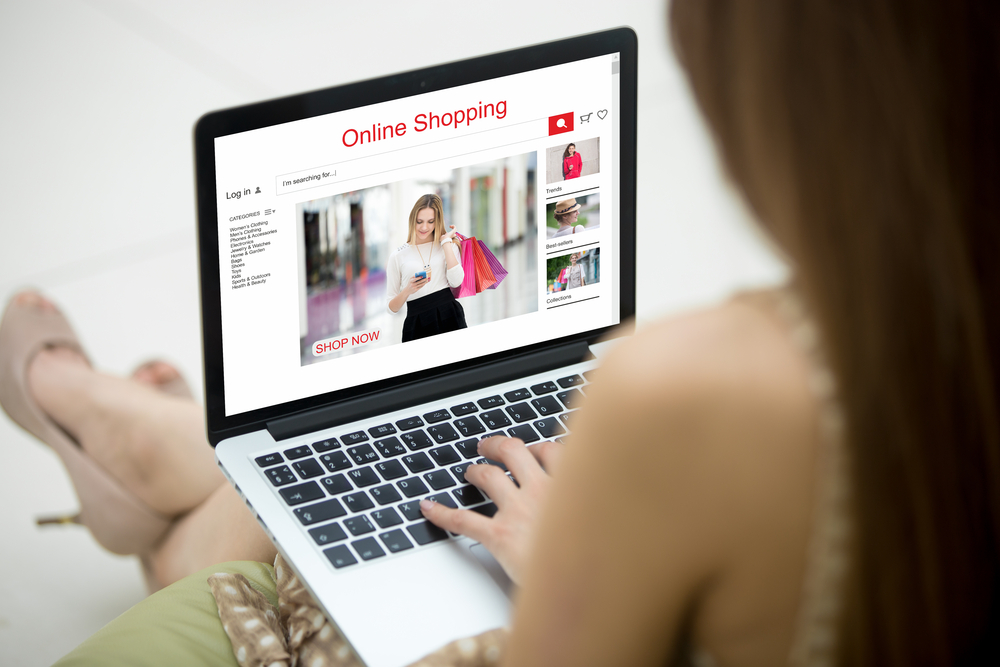 Shopify Cost
There are four different Shopify plans ranging in price from $9 per month to $300 per month. There is also an enterprise plan that varies in price depending on your specific business needs.
Shopify Lite
At $9 per month, Shopify Lite is the cheapest Shopify plan. However, you are not actually able to create an online store using Shopify Lite. Instead, Shopify Lite allows you to sell via an existing website or Facebook page via a buy button or with a Facebook plugin.
When you sign up for Shopify Lite, you can upload your catalog to Shopify and then integrate it with your third-party platform. If you sell on Facebook you can field customer service inquiries and provide shipping updates and tracking numbers via Facebook Messenger.
All Shopify customers will receive a free mobile card reader when they sign up to process in-person transactions. Note that Shopify charges a 2.7% fee for every in-person credit card transaction.
Basic Shopify
The Basic Shopify plan costs $29 per month and provides all the basics you need to start an online business. Perks include the ability to upload an unlimited amount of products, add up to two staff accounts, and use Shopify Shipping. Users can also apply discount codes and use the Shopify POS app.
With Basic Shopify, there is a 2.9% + $0.30 fee on all online credit card purchases, and a 2.7% fee on in-person credit card purchases. Shopify will also charge you an additional 2% fee if you use a payment service provider other than Shopify Payments.
Shopify
The Shopify plan is for larger businesses that also want to sell in person. At $79 per month, users will receive all the benefits of the Basic Shopify plan plus five staff accounts, the ability to accept gift cards, and professional reports on their business's performance.
Users will also receive POS hardware, including barcode scanners, receipt printers, cash drawers, and shipping label printers, plus unlimited POS staff PINs, and the ability to integrate with third-party POS apps.
Credit card rates are 2.6% + $0.30 for online transactions and 2.5% for in-person transactions. There is a 1% fee for using a payment provider other than Shopify Payments.
Advanced Shopify
At $299 per month, Advanced Shopify is designed for businesses with high transaction volumes and rapid growth. You will receive all of the aforementioned benefits plus staff accounts for up to 15 employees, more advanced sales reports, and the ability to show third-party calculated shipping rates to your customers at checkout.
There are also lower credit card fees. Online purchases will cost 2.4% + $0.30 while in-person purchases will cost 2.4%. There is a 0.5% fee for using a payment provider other than Shopify Payments.
Shopify Plus
Shopify Plus is designed for high-volume merchants. Users will receive personalized assistance and a completely customizable ecommerce solution. Pricing is quote-based and varies depending on your business's needs. Reach out for a free quote.
Pros
There are many reasons Shopify is one of the most popular ecommerce platforms, but to really understand its benefits, we reached out to small business owners across the country for their feedback:
Ease of Use
One of the biggest differentiators between Shopify and its competitors is its ease of use. Whether you have a vast technical background or have never created an ecommerce site before, Shopify makes it easy to build and manage your store.
"There are so many irons in the fire when you're running a small business, and Shopify is like having an extra employee," says Katie McKenna, co-founder of womenswear brand Pink Sheep Heiress. "I love that I can manage my inventory through the site and that it takes the hassle out of running a website."
"You can create an amazing ecommerce store in mere hours," adds Brett Helling, founder of ridesharing company Ridester. "You don't need high-end coding or HTML for making a website that is compelling and easy to navigate."
Integrations
There are over 1,200 apps available in the Shopify App Store that allow you to extend the functionality of your business.[1] These apps can help cover everything from SEO and email marketing to drop-shipping and customer service. Most apps have a one-time, monthly, or per-use fee. When you find an app you want to buy, you can download and manage it from your Shopify admin.
"What I love most about Shopify is if you want to implement something that might be out of your price-range for a developer to do, chances are there is an app out there that can take care of the hard stuff for you," says Rachel Reid, founder of cosmetics company Subtl Beauty.
Customizable
Through the Shopify Theme Store and the option to edit your theme code, users have robust customization controls over the look and feel of their store.
"When I first set out to design a website, I was worried about ending up with something unprofessional and cheap," says Marcella Gift, owner of shoe company Emme Cadeau. "I looked through many different ecommerce options and chose Shopify because I was very impressed by the sleek look and design of their templates."
Support
Shopify offers a variety of methods to ensure you are getting the support you need. There is 24/7 customer service via phone, live chat, or email. In addition, customers have access to Shopify Experts, who can assist with the setup, design, development, and marketing of your online store. (Note: This is a paid service).
Shopify also operates an ecommerce university filled with ebooks, guides, videos, and tutorials. The Shopify Blog can provide you with new ideas on how to run your online store. Finally, there are a variety of forums with answers to commonly asked questions.
"The forums are fantastic. Whenever I'm trying to add a new feature, I can typically find a posting there with easy, how-to directions," says Aran Galligan, owner of Aide Memoire Jewelry.
Cons
The main thing to be wary of when using Shopify is creeping costs. Although your monthly fee will allow you to use Shopify, you will also be charged a per-transaction fee on credit cards. That fee increases if you do not use Shopify Payments. Other places you may end up spending money are on your store theme, shipping costs, third-party applications, and costs associated with hiring an expert to assist with the development or management of your store.
It is prudent to have a budget in mind when building your ecommerce store, so you can prioritize which services you will spend extra for. In the long run, the incremental costs may end up paying for themselves, but when you are just getting started, you want to be sure you are not overextending yourself.
"Running costs can increase quite dramatically if you need to use several add-ons to create the functionality required for a unique store," says David Alexander, a digital marketing expert who builds ecommerce stores on Shopify. "While one or two extras isn't usually an issue, if you are reliant on a handful, the monthly costs can become quite expensive. But to get the most out of Shopify, you do need some of these extra bells and whistles."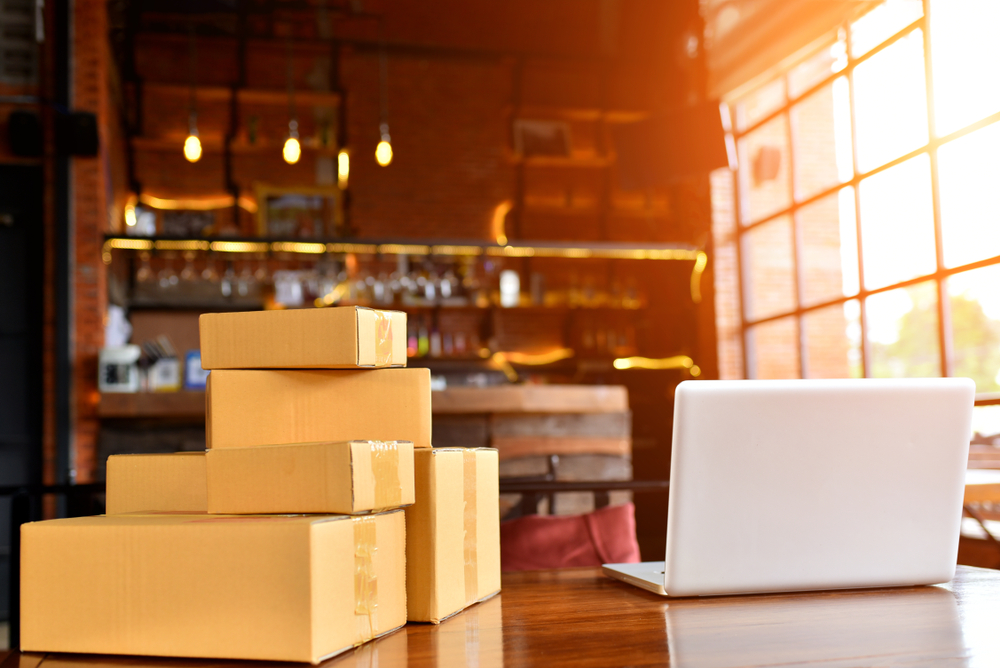 Shopify Tips
There are many different functionalities available on the Shopify platform. To help you get the most out of the platform, here are some tips from small business owners:
"I would recommend working with a small development and design firm that specializes in Shopify to help you build your store. There are many great Shopify experts and they can help with custom coding and choosing the right apps."
—Dylan Smith, owner, Smoke Smith Gear
"Install the iPhone app. It's very helpful and allows you to do most everything from your phone."
—Sarah Hannington, owner, MyCustomCandy.com
"Don't be scared to pay a monthly fee on plugins if it benefits your store and saves you time. You can't get time back, but you can make more money." —Christian Sculthorp, owner, Vaped.com
"To get the most out of it, I would recommend subscribing to the Shopify blog. Heck, even if you aren't on Shopify I would recommend subscribing to their blog. It is a wealth of ecommerce information."
—Rachel Reid, owner, Subtl Beauty
"Shopify has some unique backend settings that let you gather insight into your audience. Personally, I think this is necessary in order to understand your target audience more effectively and perform suitable tasks to attract them. Facebook adverts can also be run directly from your store. Just install few features and you are ready to go."
—Brett Helling, founder, Ridester.com
"I think the best thing to do is just set up the two-week trial and really dig into it. Use all of the help documents, search for YouTube videos on how to use Shopify, and just get something up there. Setting up the site and putting up the products are only 20% of what you have to learn to run an ecommerce store, so just do it."
—Kristin Anthony, director of ecommerce, Anthony's Ladies Apparel
Get to Selling
If you're looking to get into the world of ecommerce, you can't go wrong using Shopify. Its intuitive design, abundance of features, and best-in-class support make it a compatible solution for most business types. Once online, a Shopify website can bring you increased brand awareness and customer reach. The only thing left to do now is create an ecommerce business plan and go!
Article Sources:
Shopify.com "Apps for Your Shopify Store"