Finding the right ecommerce platform is the first step for many business owners looking to sell their products or services online. While there are many options on the market, finding one that best fits your unique needs will make the online sales process easy—for both you and your customers.
For a platform that caters largely to beginners and purports simplicity and ease of use, you might consider Selz, a multichannel ecommerce solution that allows you to sell your products in a way that's best for you.
In this Selz review, we'll explain more about the basics of the Selz platform, including features, pricing, reviews, and alternatives to consider.
Selz Overview
Selz is an ecommerce solution that provides businesses with a multichannel platform that allows them to sell their products and services through the channel they prefer.
You can use Selz to create an online store, starting with one of their website themes and using the drag-and-drop store builder to customize it to your brand. Selz also gives business owners the capability to add "buy now" buttons, product widgets, or full stores to their existing website to sell products. Finally, Selz allows you to sell via Facebook and Instagram and integrates with Google Smart Shopping. Whichever method you choose, Selz provides web hosting, an SSL certificate, and perhaps most importantly, payment processing.
With Selz, you can choose from four service plans. Plus, Selz gives you the ability to try their platform for free for 14 days, no credit card required.
Pros
Ease of use
Multichannel platform
Digital product features
Cons
Third-party payment processor fees
Cost
Selz Pricing and Plans
Basic
Standard
Advanced
Do It For Me

Price

$26 per month with annual subscription; $29 month-to-month

$53 per month with annual subscription; $59 month-to-month

$179 per month with annual subscription; $199 month-to-month

$599 per month

Credit Card Processing Fees

2.9% + $0.30 with Selz Pay; additional 2% for third-party processor

2.8% + $0.30 with Selz Pay; additional 1% for third-party processor

2.7% + $0.30 with Selz Pay; additional 0.5% for third-party processor

Quote-based

Features

-Access to all sales channels
-Unlimited products
-Unlimited storage, bandwidth, customers
-Customer analytics
-Discount codes
-Secure digital file delivery
-Global tax settings
-Apps and integrations
-Custom domain
-PayPal
-Abandoned cart
-Fraud protection

Everything in previous plan plus:
-Tax invoices
-Custom receipts
-Custom fields
-License keys

Everything in previous plans plus:
-Real-time shipping rates
-Connect label providers

Your very own team of marketing, design and ecommerce experts to create your webstore, set up your sales channels, and integrate your business systems

Staff Accounts

2

5

15

Custom

Customer Support

-Email and chat
-Account manager
-Help center
-FounderU

All support channels, plus priority support

All support channels, plus priority support

24/7 support and maintenance, plus dedicated account
As you can see in the table above, Selz offers four different plans, including their Do It For Me plan in which Selz's team of experts will create and manage your store for you. Besides the monthly cost, Selz also charges varying credit card processing fees depending on the plan you choose. If you use a payment processor other than Selz Pay, you will have to pay the fees associated with that processor, plus an additional percentage. Selz does not charge fees for setup, cancellation, or PCI-compliance.
As you move up to each higher-level plan, you'll receive more features, additional staff accounts, and lower payment processing fees. All of this, of course, comes at a higher monthly cost.
Selz Features
Now that we have an overview of what each plan includes, let's take a closer look at some of the most important features that Selz offers.
Online Store
Professionally designed free themes
Drag-and-drop store builder
Change colors, images, fonts, layouts
Built-in blogging platform
Web hosting and free SSL certificate included
Use a Selz domain or attach a custom domain
All of Selz's templates are optimized for desktop and mobile. Image source: Selz
Multichannel Selling
Add products to an existing website, blog, or social profile by embedding customizable "buy now" buttons, widgets, or your entire Selz store
Install the Selz plug-in for WordPress and easily add ecommerce functionality
Create a fully functioning, mobile-responsive Facebook store
Sell on Instagram
Integrate with Google Smart Shopping
Manage all social channels from single dashboard
Payment Processing
Selz Pay (powered by Stripe) accepts all major credit cards
Funds deposited directly into your business bank account, Monday through Friday
Option to use PayPal
Charge your customers in over 100 different currencies
Get paid in whichever of the 20 available currencies you choose
Automatic tax calculation at checkout, including U.S. sales tax and EU VAT
Checkout and Order Fulfillment
Built-in online shopping cart allows customers to check out directly on your site
Customize your checkout with forms, checkboxes, terms and conditions, delivery information, gift details, and more
"Pay what you want" feature allows customers to designate their own prices for products
Send automatic order confirmation emails
Abandoned cart recovery emails
Shipping tools, including integration with major shipping services
Real-time shipping rates and options at checkout
Process refunds
Inventory and Customer Management
Sell physical products, digital products, or services
Add multiple images, categories, subcategories, and variants for characteristics like size, color, or weight
Set and track stock levels and automatically pause sales when an item is sold out
SEO optimization tools, including product- and category-specific meta tags, titles, and URLs
Create customer profiles
Build mailing list using email marketing platforms
Offer loyalty programs, discounts, and free shipping
Integrate with comment and rating apps to engage your community
Communicate directly with customers using in-app messaging
Digital Products
"Digital ninja" features allow you to sell e-books, videos, online courses, and apps
Unlimited hosting and bandwidth
Automatic delivery options
PDF stamping, limited downloads, and license keys
Automated product updates let customers know when an updated version is available for download
Analytics and Integrations
Real-time sales analytics accessible at any time through the dashboard
Connect third-party web analytics tools like Google or Bing Analytics
Export sales, referral, and traffic reports to CSV files
App store includes various one-click integrations, including:

Mailchimp
AWeber
Campaign Monitor
Salesforce
QuickBooks
Xero
Freshbooks
Disqus
Customer Support
For all of their plans, Selz includes 24/7 customer support live chat. You also have the ability to schedule a one-on-one setup session with a Selz expert for assistance getting started with the platform. Additionally, all Selz users have access to email support, the Help Center, as well as FounderU, which provides Selz how-to guides, FAQs, and general business tips.
Resources offered by Selz in FounderU. Image source: Selz
Selz Advantages and Disadvantages
Just as with any ecommerce platform, there are both pros and cons of choosing Selz.
Advantages
Ease of use: The Selz platform makes it quick and easy to design and customize your online store using their templates and drag-and-drop builder. With online credit card processing, shipping integrations, and other operational tools included in the platform, you have the essentials you need to manage your ecommerce business from the get-go.
Multichannel platform: Use the Selz platform to create a completely new online store or simply add ecommerce functionality to an existing business website or social media page. Selz gives you the ability to add "buy now" buttons, product widgets, or your whole store to an existing website or social page.
Digital product features: In addition to their capabilities for physical products and services, Selz offers functionality specifically for selling digital products. Not only does Selz provide unlimited hosting and bandwidth for digital sellers, but also other significant features like automatic delivery and updates, limited downloads, PDF stamping, and license keys.
Disadvantages
Third-party payment processor fees: Although Selz offers discounted rates for credit card processing with their higher-level plans when you use Selz Pay, they do charge additional transaction fees for using third-party payment processors. Therefore, if you already have an account with another provider, it's going to be expensive to continue to use them with Selz.
Cost: With their three standard plans, Selz falls in-line with other competitors like BigCommerce and Shopify; however, other than the discounted credit card processing fees with each plan increase, you don't actually receive many additional features between the three plans, despite the large price jumps between them.
Selz Customer Reviews
What do users have to say about Selz? On the whole, Selz reviews online are notably positive. The most common feature that customers highlight is Selz's customer service. Even though Selz does not offer customer support via phone, users again and again praise their customer service for being accessible and helpful.
Customers also regularly mention how easy it is to create a store with Selz and use it for your ecommerce business. Reviewers also comment that the Selz interface is clean and intuitive and the themes available are professional and well-made.
On the other hand, some reviewers have commented that Selz is not scalable, is a little expensive, and can be buggy. Additionally, others feel that it does not offer as many integration options as other ecommerce platforms. Finally, some Selz reviews mention features that should be relatively standard, like the editing of sales receipts, are only available in the higher plan levels.
Shopify
With their vast customization and integration options, plus user-friendly platform and different plan offerings, it's no wonder that selling on Shopify is one of the most popular ways to start an ecommerce store. Compared to Selz, Shopify offers many similar features, including a low-cost plan that allows you to sell on an existing website or social media platform.
However, Shopify stands out in a few ways, including offering more features in their lower-level plans and lower payment processing rates for their built-in Shopify Payments processor. With the standard Shopify plan, credit card rates are 2.6% + $0.30 per transaction, and with the Advanced Shopify plan, the rates fall to 2.4% + $0.30—both of which are cheaper than what is offered by the Advanced Selz plan.
Start Free Trial With Shopify
Square Online Store
Although you may typically think of Square for point of sale technology, they also relaunched their online store platform in 2019, making it a worthy Selz alternative. Plus, Square Online Store has a free plan offering—making it a great option for ecommerce business owners who are just starting out.
With the free Square Online Store, you can start with a website design and use the store builder to customize and launch your store. You also can accept payments through Square, manage products and inventory, and integrate with Instagram. Using the free version of the Square Online Store, you'll only pay the fixed rate of 2.9% + $0.30 per transaction.
For more advanced features, you can choose from the Square Online Store paid plans, which range from $16  to $79 per month.
Start a Free Online Store With Square
Sellfy
If you specifically like Selz's features for selling digital goods, consider Sellfy as an alternative. Sellfy specializes in digital products and is designed specifically for digital-based businesses. Features include PDF stamping, pay what you want pricing, unique download links, and limited download attempts. Additionally, Sellfy has no restrictions for storage or product amounts, which is particularly useful if you're selling illustrations, photos, or videos.
Sellfy's basic plan starts at $29—or $19 if you opt for an annual plan—so it can be more cost-effective than Selz. Not to mention, having a platform that caters specifically to digital-based businesses can be a real game-changer.
The Bottom Line
At the end of the day, you're the only one who can decide which ecommerce platform is best for your business. This being said, if you're looking for a platform praised for its ease of use and customer service, Selz is a choice worth considering.
However, you should also remember that there are Selz alternatives out there—like Shopify, Square, and Sellfy, to name a few—that are worthy competitors to Selz. In particular, if you're looking for third-party processing, a free option, or certain specific features, you'll want to explore other ecommerce platform options. Keep in mind, though, Selz offers a 14-day free trial, so you can try out the platform without sinking any money into it.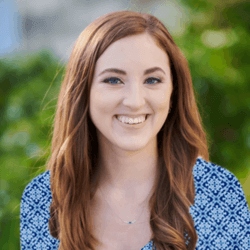 Senior Staff Writer
at
Fundera
Randa Kriss is a senior staff writer at Fundera.
At Fundera, Randa specializes in reviewing small business products, software, and services. Randa has written hundreds of reviews across a wide swath of business topics including ecommerce, merchant services, accounting, credit cards, bank accounts, loan products, and payroll and human resources solutions. 
Read Full Author Bio