Shopify and Squarespace are two of the biggest ecommerce platforms on the market today, since both make it easy for small business owners to create their online stores or websites without needing any coding experience. But how do you know whether Shopify vs. Squarespace is the right online store platform for your business?
Before you can make a quantitative evaluation of the Shopify vs. Squarespace debate, you'll need to take a qualitative look at what each platform offers. Once you make this side-by-side comparison, you can better understand which of these platforms' features and price points will best serve your business's digital needs.
We'll tell you what you need to know about Shopify vs. Squarespace, including their marquee features and service plans. We'll also offer you some firsthand insight, courtesy of fellow business owners, about which of these two platforms they use, why they use it, and whether they'd recommend Shopify vs. Squarespace (or both!) to other digitally minded entrepreneurs.
An Overview of Shopify
Shopify is a cloud-based commerce platform that lets business owners easily create and manage their online stores. Shopify is best known for their full-service, scalable ecommerce store solutions, but with Shopify POS, their range of physical POS hardware, retail businesses can also process payments in person.
There's no doubt that Shopify is a leader in the web builder field: This Ottawa, Canada-based platform boasts $100 billion worth of total sales processed through their hosted sites, and currently, Shopify powers 600,000 businesses worldwide, counting major firms like Red Bull, Nestle, and Kylie Cosmetics as their clients.
Here's a closer look at what Shopify offers their customers:
Shopify Features
Shopify is loaded with both front- and back-end features that let you do much more than simply create your online store (though it does that extremely well, too). We can't get into granular detail about every single of one Shopify's additional features in this review, so we'll go over the platform's greatest hits:
Storefront
Choose from a list of over 70 professionally designed templates to create your branded website, which you then have full control to edit and customize. Your customers can easily navigate your site on both their desktops and their mobile devices. You can also use your own domain name, or buy one from Shopify. In addition to your ecommerce store, Shopify-hosted sites also come with blogging platforms.
Web Hosting
As your online store's web host, Shopify ensures that your website stays active 24/7, provides unlimited bandwidth and a custom email address (if you buy a domain name through Shopify), and automatically syncs your account to Shopify's service updates. They also guarantee that your customers' credit card and contact information is transmitted and stored securely.
Shopping Cart
Through Shopify, you'll be able to securely accept all major credit and debit cards through Shopify Payments, but you can also choose to integrate your site with over 100 third-party payment gateways. Shopify's built-in shopping cart carries a bunch of features that can help you customize and streamline your customer's checkout process, including tax calculations, customizable shipping rates, and customer emails about abandoned shopping carts. And with Shopify Shipping, Shopify partners with leading carriers so you can offer your customers the lowest possible shipping rates. This in-house service provides other advantages for business owners, too, like bulk order fulfillment, the ability to print labels from your phone or computer, and shipping rate calculations.
Store Management
After setting up your website, you can take advantage of Shopify's long list of capabilities that streamline, optimize, and automate managing your online store and customer information: Think one-click order fulfillment, stored customer billing information and shopping history, refunds, automatic inventory updates, and email templates. Shopify also integrates with major dropshipping apps.
Products
If you sell products, either physical or digital, Shopify can help you track, manage, and organize your inventory from a single dashboard. The platform allows for unlimited product listings, too.
Marketing and SEO
Boost your website's listing on search engine results pages by leveraging Shopify's built-in SEO tactics when creating all content that lives on your site. Shopify also enables selling on Facebook, offers a Google Adwords credit, and integrates with your social media channels so your audience can easily navigate onto your site. Once you've attracted your customers, offer them discounts, gift cards, and encourage them to leave positive reviews so you can garner even more customers.
Analytics
View and analyze your store's performance through Shopify's analytics dashboard and product and traffic reports.
Point of Sale
Shopify POS is a full-service point of sale system that accepts credit and debit payments both online and in person.
Beyond these features, on the Shopify App Store you can download thousands of other business-related apps that can integrate with your site. And if you run into any problems with your Shopify site, you can contact Shopify's 24/7 customer service team, community discussion forums, or poke around Shopify University, the platform's digital library of literature, webinars, and other informational material that covers almost everything you need to know about setting up and running your store.
Start Free Trial With Shopify
Shopify Pricing
Shopify has three service tiers that increase in monthly fees and capabilities:
Basic Shopify
Shopify's simplest plan provides new businesses the fundamentals they need to launch their online stores, as well as limited capabilities with Shopify Shipping, Shopify Payments, and Shopify POS.
At $29 per month, this plan carries the lowest monthly fee of all three plans, though at this service level, Shopify Payments' transaction fees are the highest of the bunch: You'll pay 2.9% + $0.30 per online transaction and 2.7% per in-person transaction, or a 2% additional fee if you use a payment processor other than Shopify Payments (on top of your payment provider's transaction rates).
Shopify
At $79 per month, this mid-tier plan gives you access to more of Shopify's features, a higher shipping discount through Shopify Shipping, full access to Shopify's POS, and lower transaction fees. If you use Shopify Payments, on this plan you'll pay 2.6% + $0.30 per online card transaction, 2.5% per in-person payment, or 1% per transaction processed through a third-party payment provider.
Advanced Shopify
As the name suggests, Advanced Shopify is best for larger or quickly growing online businesses that need Shopify's full feature arsenal and want to benefit from the lowest available shipping rates and transaction fees.
If you opt for Shopify's premium plan, you'll pay $299 per month for your service, as well as 2.4% + $0.30 per online card transaction, 2.4% per in-person transaction, or an additional 0.5% per transaction if you don't use Shopify Payments as your payment provider.
Shopify starts users out with a 14-day free trial, so you can build your website, get it up and running, evaluate your needs, and then pick the plan that'll work for you and your budget.
Start Free Trial With Shopify
An Overview of Squarespace
Squarespace is another leading name in the ecommerce world, and it boasts its fair share of celebrity entrepreneurs as clients: actors John Malkovich, Keanu Reeves, and Idris Elba, for instance, all use Squarespace to power their websites (and own businesses, FYI).
Squarespace is best known as an easy-to-use website builder for brick-and-mortar business owners, freelancers, and creatives across industries who need a digital landing pad, but not necessarily a fully stocked online store. And even though their ecommerce store features are not as comprehensive as Shopify's, Squarespace can still be a good option for ecommerce businesses that need to build a simple online store from the ground up.
Here's a closer look at what Squarespace has to offer:
Squarespace Features
Website Design
First and foremost, Squarespace is known for their award-winning website design. Choose from hundreds (if not thousands) of website templates, which you can browse according to your industry. Then, you can customize the layout using Squarespace's simple drag-and-drop functionality and text and color options. Depending on your website's intended use and needs, your website can come prefigured with a portfolio, a blog, audio collections, an online store, or pretty much any other interface you need to best showcase and/or sell your products or services.
All Squarespace websites are optimized for mobile, so your customers can easily navigate your website, regardless of which device they're using to do so. You can also integrate your Squarespace website with tons of third-party apps, like your social media channels, OpenTable, Google Maps, SoundCloud, Flickr, and more.
Like Shopify, you can easily transfer an existing domain to your new Squarespace page, or you can buy a domain through Squarespace.
Online Stores
Building your online store through Squarespace is just as easy and customizable as building a Squarespace website. Organize and tag your products however you see fit, use multiple product variants, and embed images, videos, and related products so your customers can get a full picture of what you're selling. Checkout is limited to a single page and optimized for mobile (as is the rest of your online store). Depending on the service plan you choose, you can also offer your customers incentives like subscription services, discounts, free shipping, and gift cards.
Squarespace's online stores can accept all major credit and debit cards, PayPal, and Apple Pay, using Stripe as its payment processor.
You can also use Squarespace's customer relationship management tools—like stored customer information, shopping history, and fields to add your own notes—to gain insights into your customers' behaviors. More back-end tools include order and inventory management, real-time shipping rate calculation, batch shipping label printing through Squarespace's ShipStation integration, and advanced commerce analytics.
Marketing Tools
Like Shopify, Squarespace offers its users a suite of online marketing tools to encourage customer engagement, and to make it easy for business owners to collect customer information and behaviors.
Squarespace's content creation fields are pre-loaded with SEO best practices, and your website also syncs with your social media channels, so everything will be updated at once. Other customer engagement tools include an analytics dashboard, MailChimp integration, Google Maps embedding, a mobile information bar, full-featured blogging, and a customizable calendar that you can load with your events and share across your social media channels.
Squarespace also has a dedicated email marketing tool that enables you to import content from your website into an email draft to ensure consistency in voice and material across your brand channels. Their email marketing tool also allows for customizable layouts, content, colors, and fonts, and their analytics tools let you track engagement so you can tailor your email marketing strategy for optimal results. Do note that you'll need to pay an added monthly fee for one of five Squarespace Email Campaigns plans, which range from $5 per month to $48 per month.
And if you're a brand-new business—or you're brand-new to the branding game—you can use Squarespace's simple design tools to create your own logo.
Start Squarespace Free Trial
Squarespace Pricing
Squarespace offers two account tiers for both their website-only service and their online store service. Like Shopify, Squarespace starts everyone out with a free trial, and they don't begin charging until you've chosen the service that works for you.
Squarespace Website Pricing
Personal
Freelancers and very small businesses that just need an online landing page can likely get away with a Personal website account, which gets you a simple, mobile-optimized website, a custom domain, basic analytics, SSL security, and 24/7 customer support. This plan costs $12 per month billed annually, or $16 per month if you opt for a month to month service.
Business
In addition to all the features offered through Squarespace's Personal plan, the Business plan offers users features targeted particularly toward business owners, including the option to purchase a professional G Suite account and email address, advanced website metrics, the ability to sell unlimited products, fully integrated ecommerce, and complete customization, among other features. This plan costs $18 per month billed annually, or $26 per month billed month to month.
Squarespace Online Store Pricing  
Basic
For $26 per month billed annually or $40 per month billed monthly, you can build and manage a simple but fully functional online store. Some features included in this plan are stored customer information, advanced analytics, Xero integration, and a mobile-optimized store and checkout.
Advanced
For $40 per month billed annually or $46 per month billed monthly, you can take advantage of Squarespace's full suite of ecommerce features. In addition to all the features included in their Basic plan, Advanced online store users can offer their customers subscription services, gift cards, discounts, and abandoned cart recovery, among other features.
Start Squarespace Free Trial
Small Business Owners Weigh in on Shopify vs. Squarespace
Knowing the details about Shopify vs. Squarespace is one thing, but it's perhaps more valuable to understand how that information works in action. For that, we've asked business owners to tell us about their experiences with either Squarespace or Shopify (or both, in some cases), and which platform they'd recommend to fellow entrepreneurs.
Team Shopify
"As an ecommerce business owner, I have used Shopify for the past five years and will continue working with Shopify. Shopify provides businesses with the tools needed to build a high traffic ecommerce store. The Shopify application store features thousands of applications that help store owners build a user-friendly and optimized ecommerce store without any coding experience.

In addition, the customer support Shopify offers is unlike any other web platform. If a feature you would like to add to your website requires coding, Shopify offers the assistance of their Gurus at affordable prices."

—Steve Rezaie, President, CBD'R US
"We're a small brick-and-mortar jewelry store and have tried both Shopify and Squarespace.

We initially started with Squarespace, as it was easy to set up, cheap, and did everything we needed. But as we moved forward and wanted to sell online, Squarespace just wasn't customizable enough for what we needed.

We moved to Shopify, which bumped us up from $16 per month to $29 per month, but it gave us so many more options. It was definitely a little tougher to set up, though we still did it on our own. It gave us almost all the options we needed to sell online, and if it didn't have something by default, we were able to find an app in their marketplace that did. Our family is very happy we made the move. If we could go back in time, we would have just started with Shopify."

—Jeff Moriarty, Marketing Manager, Moriarty's Gem Arts
"We have been a Shopify partner since 2017. From an agency perspective, Shopify is easy to love! Our engineers are well-versed in developing it, our designers are satisfied with their library of templates, and our business analysts appreciate how much functionality it provides out-of-the-box. Since we became a partner, we receive a lot more business opportunities in the ecommerce world, and essentially a greater ROI from exposure and the projects that come our way. We have also been able to partner with other Shopify technology partners/apps, which has also opened up a lot of doors for us.

We've chosen to work with Shopify over Squarespace because they have some noticeable cons including lacking a functional website editor, limited payment options, no app store, and Shopify is just easier to use."

—Keval Baxi, CEO, Codal
Team Shopify and Squarespace
"I use Shopify for ecommerce and Squarespace for general websites and blogs. Shopify is made for ecommerce and has a huge ecosystem of apps and integrations to help you convert more sales and customize your store. Their analytics are so detailed that you can plan your entire inventory around what the data tells you. Their free themes are awesome and they convert pretty well, but they also have a ton of other paid themes that will basically eliminate the need for a developer.

I love how Squarespace sites look and convert into phone calls or form submissions. They have lots of integrations as well. (They also offer ecommerce services, but I rely on Shopify for that.) Squarespace also launched its own email marketing system, so if you're relying on a third-party app to do that, you could cut costs and use Squarespace."

—Deniero Bartolini, Owner, Gold Rush Social
"We're a digital marketing agency that specializes in Shopify websites, but also has clients who use Squarespace, so we use both of these platforms daily. Here's what I like and dislike about each platform:

Shopify: I like that the bulk editor makes it easy to make changes to groups of products/collections rather than doing it one by one; the POS system tracks in-store sales and integrates the data very nicely with the overall dashboard; it has a clear and easy to use online dashboard; and the Shopify App store has a huge library of apps that can help websites in a variety of ways.

What I don't like about Shopify is that the themes can be expensive; the blogging functionality is quite restrictive and makes blogging a time-consuming task; and it's not great for selling internationally.

Squarespace: On Squarespace, I like that the site speed is generally very quick, and it's the easiest to use website builder I've ever used. Anyone can make good-looking websites with Squarespace. On the downsides, their tools are limited tools, particularly when it comes to SEO.

My general advice would be if you're an ecommerce business, go for Shopify. It's hands-down the easiest CMS to use and learn for store owners. On the other hand, if you're service based business and you don't have the expertise or funds to pay someone to make you a WordPress site, then use Squarespace."

—Josh Dean, SEO Specialist, Kubix Media
Shopify vs. Squarespace: Which Website Builder Should You Choose?
All told, most business owners we spoke to preferred Shopify over Squarespace, as the former is more feature-rich than Squarespace (which also explains its much higher price point). But that doesn't necessarily make Shopify better than Squarespace, as that evaluation completely comes down to what your business needs.
If you're an online-only business—especially if you're on the bigger side, or are scaling quickly—you should consider opting for Shopify, as this platform was created specifically for building and managing online stores. On the other hand, Squarespace works for very small or new businesses with limited digital store functionality, or which simply need a digital content manager.
But since both platforms offer free trial periods, you can try building a website using either service. See whether the platform feels intuitive to you, whether it provides you with the features you need, and whether their service plans suit your business budget, before committing to a paid plan.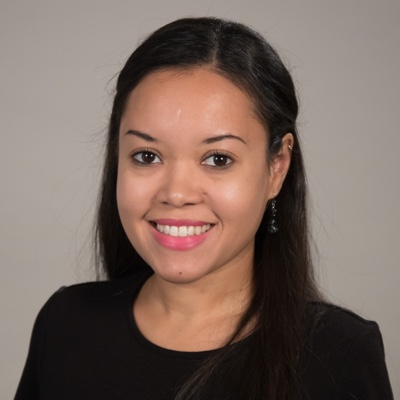 Editor-in-Chief
at
Fundera
Sally Lauckner is the editor-in-chief of the Fundera Ledger and the editorial director at Fundera.
Sally has over a decade of experience in print and online journalism. Previously she was the senior editor at SmartAsset—a Y Combinator-backed fintech startup that provides personal finance advice. There she edited articles and data reports on topics including taxes, mortgages, banking, credit cards, investing, insurance, and retirement planning. She has also held various editorial roles at AOL.com, Huffington Post, and Glamour magazine. Her work has also appeared in Marie Claire, Teen Vogue, and Cosmopolitan magazines. 
Read Full Author Bio