Our Take
ShopKeep POS Review
ShopKeep is a popular POS option used by over 25,000 businesses across the country. When you sign up for ShopKeep POS, you'll get access to powerful POS software that can handle most important business functions, including inventory, employee, and customer relationship management. ShopKeep's hardware store also features a broad range of options for different types of business. ShopKeep offers three pricing plans for their software.
As you search for the right point of sale system for your small business, one name you will probably come across is ShopKeep POS. That's because ShopKeep is a favorite amongst small business owners, with over 25,000 customers across the country and 289 million transactions processed annually. Furthermore, ShopKeep reviews from small business customers are some of the best out there.
Of course, every business is different, which means a POS system that works for some may not work for others. That's where this ShopKeep POS review comes in. We're going to break down all that ShopKeep has to offer to help you determine if this is a suitable POS option for your small business.
What Is ShopKeep POS?
ShopKeep is a POS provider, meaning it supplies the hardware and software needed to run payment transactions. The system is both locally installed and can run on the cloud. This means your information is stored on your POS device (either an iPad or Clover tablet) and can sync with the cloud whenever there is an internet connection. ShopKeep can also operate offline in the event of an internet outage, ensuring minimal levels of disruption.
In terms of the types of businesses ShopKeep can support, the answer is many. While it's true that ShopKeep is most popular amongst food service businesses—with a variety of tailored solutions for full- and quick-service restaurants, coffee shops, food trucks, and bars—they also offer solutions for retail-based businesses.
ShopKeep provides in-house payment processing and merchant cash advances. In-house payment processing means that you can use ShopKeep to process all of your credit card transactions. If you use ShopKeep for merchant cash advances, ShopKeep will provide you with a percentage of your daily credit card sales upfront for an additional fee.
Pros
Many positive customer reviews
Lots of hardware options
Cons
Expensive software costs
Can be glitchy
Get Started With ShopKeep
ShopKeep POS Pros and Cons
Here are some of the advantages and disadvantages of using ShopKeep as your POS system.
ShopKeep Pros
Customer reviews: A POS system needs to offer the whole package—including intuitive design, lots of helpful features, and top-notch customer service—in order to win the customer reviews game. The fact that ShopKeep is well-reviewed on so many different websites should give small business owners peace of mind.
Hardware options: With so many POS hardware options at your fingertips, you have the ability to mix and match in order to create the perfect POS setup for your business's payment processing needs. Alternatively, you can opt to buy your ShopKeep POS hardware in one of their recommended bundles based on what type of business you run.
ShopKeep Cons
Expensive software pricing: Although ShopKeep has navigated away from their old quote-based pricing structure—and they're not the most expensive POS software on the market, they're certainly not the cheapest. With plans starting at $49 per month, there are many competitors (Square, Clover, Shopify, etc.) that offer a similar if not more robust basic software for a cheaper cost.
Can be glitchy: Perhaps one of the most common customer complaints you'll see when it comes to ShopKeep is that the software is glitchy or experiences bugs. This is certainly not ideal, particularly if you're looking for a POS system for your quick-service restaurant or retail shop.
ShopKeep Pricing
Although ShopKeep used to only operate on a quote-based pricing system, they've since revised their pricing system. Now, ShopKeep offers three software plans:
Basic: $49 per month (billed annually); $69 per month (billed monthly)
Essential: $79 per month (billed annually); $99 per month (billed monthly)
Advanced: $179 per month (billed annually); $199 per month (billed monthly)
Regardless of the plan you choose, however, you'll have access to ShopKeep payments for payment processing (if you choose to use it). ShopKeep gives you two pricing options for credit card processing fees—you can either opt for a flat-rate processing fee model or an interchange-plus processing rate model.
If you opt for the flat-rate model, you'll pay the following fees:
In-person, card present payments: 2.5% + $0.10 per transaction
Online payments: 2.9% + $0.30 per transaction
ShopKeep mobile payments (card not present): 3.5% per transaction
Invoices: 2.8% + $0.10 per transaction
With the interchange-plus model, on the other hand, you'll work with the ShopKeep team to receive a processing rate customized to your business.
Get Started With ShopKeep
ShopKeep POS Capabilities
Here's is a comprehensive list of everything you'll get when you use a ShopKeep POS system:
Payment Processing
The most important thing your POS system can do is process payments. With ShopKeep, you have the option of keeping your payment processing in-house with ShopKeep Payments, as we mentioned above. This service allows you to accept most types of credit cards and swipe, dip, and contactless methods of payment. You'll also be able to acquire your card reader from ShopKeep via their hardware store.
That said, however, if you already have a payment processor, or would prefer to explore other options, ShopKeep works with most third-party payment processors.
Software
ShopKeep offers three versions of their POS software, so the specific features you receive will vary based on which of the three plans you choose. In general, however, even their most inexpensive plan is comprehensive enough to handle the basic needs of a retail or food service business.
Here is a breakdown of the features that come with ShopKeep POS software based on the plan:
Basic Plan
Ring up sales
Accept contactless payments
Use one register
Get a free credit card reader
Accept sales on your phone
Unlimited transactions
Get paid via text message
24/7 customer support
Add unlimited inventory items
Track inventory
Matrix inventory
Modify items
See your business at a glance
Detailed sales reports
Real-time sales data on your phone
Track all transactions
Spot your top-sellers
Manage your employees
Add unlimited employees
Reward your best employees
Access more customer information
Essential Plan
Everything included in the Basic plan, plus:
Ecommerce store
Online ordering
QuickBooks Online integration
Gift cards
Track all sales on your mobile device
Send invoices
Custom permissions
Sales restrictions
Email marketing with MailChimp
Advanced Plan
Everything included in the Essential plan, plus:
Unlimited registers per location
Customer loyalty program
Manage your presence on Facebook, Google, etc.
Hardware bundle
Priority phone support
Hardware
ShopKeep can run on both iPad and Clover hardware devices. While you don't need to purchase your POS hardware through Shopkeep, the ShopKeep hardware store does offer a range of options, including several bundles for different types of businesses. The pricing on bundles, however, are quote-based. Here are your options:
Retail Kit
Cash drawer
iPad enclosure
Barcode scanner
Receipt printer
Credit card reader (EMV and NFC)
Label printer
Restaurant Kit
Cash drawer
iPad enclosure
Kitchen printer
Receipt printer
Credit card reader (EMV and NFC)
Ethernet cable
Quick-Service Hardware Kit
Cash drawer
iPad enclosure
Receipt printer
Credit card reader (EMV and NFC)
Handheld Register Kit
Handheld iPad Mini enclosure
Portable credit card reader
Android POS Hardware Kit
Clover Mini (Android device with built-in credit card reader and receipt printer)
Two rolls of printer paper

Power adapter block

Power adapter cable

Ethernet cable

USB cable

Screwdriver

Clover Mini feature guide
Clover Station Kit
Clover Station (Android device with built-in credit card reader and receipt printer)

Two rolls of printer paper

Connectivity hub

Power brick and power cord

Ethernet cable

Screwdriver
Note that with all iPad kits, you will have to purchase your iPad separately. ShopKeep also allows you to build your own custom hardware kit and sells a variety of individual hardware pieces, including enclosures, printers, cash drawers, barcode scanners, label printers, and gift card packages.
Integrations
On top of what ShopKeep offers in terms of hardware and software, it also integrates with several third-party services that allow you to extend the functionality of your POS. Among the products you can integrate with ShopKeep are:
Customer Service
ShopKeep offers 24/7 customer service via phone, email, and live chat. The ShopKeep website also features a Support Center with a robust level of documentation on how to use all the different ShopKeep products.
ShopKeep POS Customer Reviews
Generally, ShopKeep reviews are positive. Customers who give ShopKeep high marks like to talk about the system's long list of capabilities and hardware options, as well as its helpful customer service and user-friendly interface.
For the most part, ShopKeep's negative reviews speak of a breakdown of communication or a one-off bad experience. And with every negative review, there's a response from the ShopKeep team attempting to resolve the issue the customer faces, which is about as promising as a negative review can get.
ShopKeep POS Alternatives
If you're not quite convinced by ShopKeep POS, then your next move should be to start shopping for alternatives. Even if you like what ShopKeep POS is offering, it's smart to get an idea of what its competitors look like, if only to better understand the marketplace.
Here are two ShopKeep alternatives to consider:
Square POS
Your first alternative is Square POS systems. Although most Square hardware also requires additional technology, the Square Register doesn't require a smartphone, tablet, or iPad. In fact, the Register is Square's first fully integrated point of sale system—and it will cost you less than most point of sale packages out there.
The Square Register comes fully equipped with no additional costs for software for a grand total of $799. You'll also have to pay a payment processing rate of 2.6% + $0.10 for each transaction you run through the Square Register. The free version of Square's POS software provides sales reporting, and customer and inventory management tools. There are also two paid versions of Square POS software with more industry-specific features—Square for Restaurants and Square for Retail.
For more information on how these systems compare, read our ShopKeep vs. Square review.
Sign Up for Square for Free
Clover POS
Another top POS option for you to consider is Clover. Just like ShopKeep and Square, Clover offers ample POS hardware options to choose from (some of which even work with ShopKeep software). Like the Square Register, the hardware options with Clover are also fully capable, meaning you won't need to purchase additional hardware.
On top of that, Clover offers three different POS software options: Payments Plus, Register Lite, and Register. These three plans allow you to choose the perfect balance of cost and capability for your business. With the Payments Plus software plan, you'll pay no additional cost for your software, and you'll still be able to access sophisticated capabilities like setting employee permissions and shifts and enabling customer engagement marketing.
Altogether, if you're looking for flexibility from your business's POS system, then Clover might just be the best fit for you.
Open a Clover Account
The Bottom Line
Depending on what you want from a POS system, ShopKeep POS could very well be the right option for you. If you rely heavily on other business owners' opinions and experiences, then the highly positive ShopKeep Reviews should steer you toward opting for this system.
However, if you're looking for POS software that is highly specific to your business, you may want to look elsewhere. Just like any other POS system out there, ShopKeep POS comes with upsides and downsides, so be sure to carefully consider all your options before committing.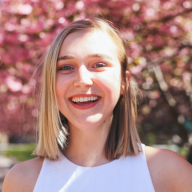 Contributing Writer
at
Fundera
Maddie Shepherd is a former Fundera senior staff writer and current contributing writer for Fundera. 
Maddie has an extensive knowledge of business credit cards, accounting tools, and merchant services, but specializes in small business financing advice. She has reviewed and analyzed dozens of financial tools and providers, helping business owners make better financial decisions. 
Read Full Author Bio