Choosing an ecommerce platform to build your website with is a big decision for you and your business. What you need for your small business marketing needs will likely change over the years as your business grows. There are plenty of platforms out there, some of which you may have heard of before, like Wix or Shopify. Another option for you is Sitey, a lesser-known platform with a free option that you can try before signing up for one of the paid versions.
Before you do that, let's review their features, pros and cons, pricing, and comparable alternatives you can use in place of the Sitey website builder.
What Is Sitey? 
Sitey describes itself as a "website tool." It is a website builder that also offers web hosting and business domain names, which can be a useful one-stop-shop for your small business website. It's a platform that allows you to build your site on your own and customize it for your business, even allowing you to sell online. 
Only the most expensive plan involves the option for ecommerce, though. If you're running a site for a business like a restaurant or a cafe, you probably don't need the ecommerce features. As long as you're not selling items directly online, the less expensive plans for Sitey might be a good option for you because they still offer a comprehensive suite of tools for website building and promotion. But, if you are trying to run an efficient ecommerce business online, you could still consider them for their ecommerce plan. 
Sitey Features
Sitey's web hosting and builder are the basic features they offer all users, but they have a tiered pricing system that allows for further design, hosting, and marketing options. 
Personalized Design
With Sitey's web builder, users are able to personalize their websites and use the premade templates offered. Those templates are optimized for desktop, mobile, and tablet devices. You can choose a template that's personalized for your business—they organize them by types of business (i.e. "Architecture and Real Estate" or "Construction and Trade"). But each theme can be edited and further customized by using their drag-and-drop builder, which is fairly intuitive. The personalization includes adding extras like contact forms, buttons, blogs, and more. You can also preview any page on your site before making it live for the world to see. However, Sitey notes that once you select a template, you won't be able to switch over to another one.
Web Hosting and Domain
With all of the plans Sitey offers, you get web hosting, even in the free version. Their domain is SSL-encrypted, which means they host your website securely and stably online for you. They also offer custom domains for you to buy and add to your site. This is only included in the paid plans, and if you cancel, then you have to pay a nonrefundable $16 domain fee. You can also transfer a domain you got elsewhere to your Sitey site, and Sitey provides detailed instructions on how to link or transfer your domain. 
Ecommerce
Only the most expensive plan with Sitey offers you ecommerce capabilities. With that plan, you can add an e-shop to your website and start selling items online. You can add your PayPal account to handle your payments with Sitey, and it comes with a security guarantee, so that you can be sure the information of your customers is kept safe. They also allow for payment integration with Stripe for credit card purchases, and they have an option for cash payments upon delivery. You can use Shippo to integrate multiple carriers into your e-store, allowing for shipping options based on weight and priority.
Priority Support
The Pro and Ecommerce plans come with priority support. It allows those users with the more expensive plans to jump to the front of Sitey's customer service line and get technical support more quickly than other users. The website says that they're available 24/7. After clicking through the Support option at the bottom of the site, you can see under the Contact Us page that their support team is available through chat and email, and over the phone.[1] 
Sitey Pricing
Sitey offers their customers different plans at varying prices and each level of the plan includes some more features. Note: Only the ecommerce plan includes the option to host your own shop on your site. 
Free
The Free option of Sitey allows for free hosting, the intelligent builder, and the option to build your site by linking to your Facebook account. It also includes mobile site capabilities and image library for you to use, which are part of the "essentials" package offered in each plan. Note that with the Free option, your website will have to host ads. 
Starter
Sitey's pricing for their Starter option $132 per year if billed annually, or $12 per month if billed monthly. The plan includes more features, in addition to the basics offered by the Free plan. With the Starter plan you'll also get no website ads, access to website statistics, $100 in Google or Bing ad credits to advertise your site, and access to Google Analytics, a web analytics tool you can use to garner more traffic to your business. You'll also get a domain name free for one year.
Pro
Sitey's Pro plan costs $168 per year when billed annually, or $18 per month if billed monthly. This plan is the most popular, according to Sitey. You'll get all of the features from the less expensive plans in addition to the ability to add a favicon to your page to increase your brand recognition. You'll also get priority support, which allows you to get a faster response from the Sitey customer service team. 
Ecommerce
This is the most expensive option at $240 per year when billed annually, and $28 per month if billed monthly. This plan comes everything in the Pro plan, but offers ecommerce support as well, transforming your webpage into an online shop. You'll also get access to the Company Directory option. 
Sitey Pros 
There are some clear pros to using Sitey if you're looking for a customizable and easy-to-use website builder for your business. Sitey's website builder is a big draw here.
Free to Try
A big plus for you, as a business owner, is that there's a free option you can choose to try out the services that Sitey offers in the first place. If you want to test out some of the features offered in the more expensive options, you can try just signing up for the monthly option. But you should also keep in mind the non-refundable domain fee.
Ease of Use
Sitey is a fairly easy to use website builder that handles the web hosting and the domain for you. It lets users use the drag-and-drop method for editing and updating the website. The Sitey web builder operates similarly to competitors like Wix, so it's fairly intuitive. You can also easily upload an image library or add a blog to the site to personalize it. With pricier options allowing for additional perks like favicons, Sitey's customizable tools allow you to maximize the ways you can brand your online presence.
Sitey Cons
While Sitey does seem like it has a lot to offer, there are cons to the service that are worth considering before diving in. 
Confusing Website
For a company that specializes in helping other people make a website, theirs is a little confusing and difficult to navigate. From the homepage, you only have a few pages to click on for more information—Home, Features, and Pricing are the main three options you have to explore. Beyond that, there isn't much elaboration about the actual features they offer businesses like yours. If you scroll all the way to the bottom and see the footer options, you can select "Support" to find more information and frequently asked questions.  
Non-Transparent Pricing
Since the Sitey website doesn't appear to have much information on the Sitey pricing plan, you'll have to do some digging to find specific information. For example, Sitey's pricing, as listed on their website, says that the paid plans all come with the option for Google ad credits for you to promote your site. But, they don't disclose in writing that you have to spend $25 before you can receive your $100 in Google ad credits. Some users have even found redundant products automatically added to their shopping cart, costing them more than they anticipated spending. Sitey pricing seems a bit inconsistent, so you'll have to stay vigilant if you choose them as your web builder and host.
What Users Say
Users have mixed opinions when it comes to Sitey. In terms of ease-of-use, the Sitey website builder is often rated highly.[2] However, Sitey reviewers also frequently mention poor customer service, surprise billing charges, and strange business practices. 
Some reviewers note that Sitey.com is essentially the same website builder as several other sites, all owned by the same company—just hosted on a different domain.[3] Sitey's Privacy Policy notes that they're affiliated with Endurance International Group, which owns several other web hosting companies.
Sitey isn't rated by the Better Business Bureau, but its sister site WebsiteBuilder.com is. They have a one-star rating and have closed 869 complaints in the past three years, with many of them concerning customer service and pricing—similar to complaints Sitey users have with the Sitey website.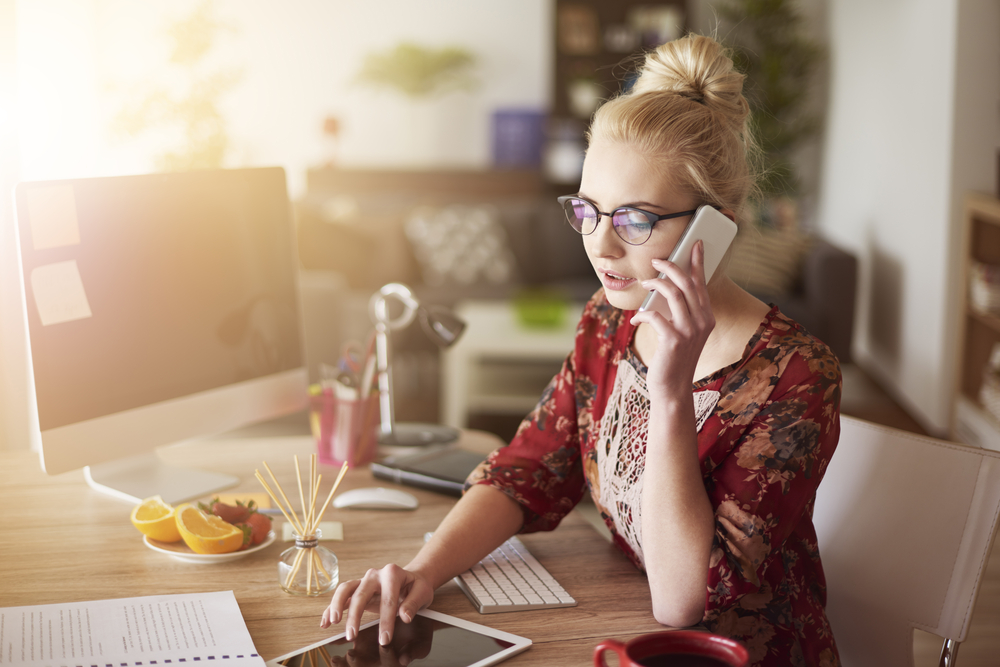 Top Alternatives
Depending on what you're looking for, you might want to consider other options to host your website.
Wix
If you're looking for a website builder with more options and the chance to customize your site for various types of businesses, Wix could be a good option for you. Wix has a Wix Stores option for those looking for the ecommerce features and who need to make their own store. There are other options like Wix Restaurants, Wix Events, Wix Bookings, and more. 
Wix also offers you the option to start a website with them for free with the general run-of-the-mill features, and then allows you to add on free apps to increase the functions of the account. You can also upgrade the account and pay for one of the premium plans for even more features. 
Shopify
This platform is specifically designed for ecommerce and giants like Kim Kardashian's KKW Beauty even use it. If you're looking into selling on Shopify, it might be a better option for you because of the number of ecommerce-specific capabilities they support. They also have other helpful features for those dealing with payments on their website. Shopify can help you with your calculate what taxes you need to apply to purchases as an ecommerce merchant. 
With Shopify you can also either use the built-in Shopify Payments or you can elect to use a third-party service you might like better. This gives you more freedom than some other platforms for ecommerce might provide. Overall, this platform might be a better option for you if you need an ecommerce website. 
Squarespace
Squarespace is one of the most modern-looking, sleek website builders out there, used by news outlets and event managers alike. They offer you the option to build a basic website but you can also add an ecommerce feature to it. With Squarespace you can sell an unlimited amount of items and accept payments in 20 currencies. 
Squarespace also uses pre-designed templates and allows for easy drag and drop editing. They do offer a less expensive option for those who need a basic ecommerce website platform, and more expensive more elaborate ones for those who need to scale. You can also try a 14-day trial without ever entering any payment information, another huge plus. 
The Final Word
Sitey offers publishing capabilities with the option to add ecommerce features if you purchase the most expensive plan. If you don't need ecommerce, you can just use the builder from Sitey to create an easy-to-make and personalizable website. The option to scale your website along with your business is great, but there are definitely some similar offerings out there around the same price point as Sitey that seem more reliable. Sitey customer service seems to be lacking, and there are questions about Sitey's pricing and larger business practices. Even if the Sitey website builder is intuitive, you can probably find a more reputable alternative that suits your needs.
Article Sources:
Sitey.com. "Contact Us"
WebsitePlanet.com. "Sitey Review 2020"
Hostucan.com. "SiteBuilder Review"