As a small business owner, you've got quite an inventory of different "hats" to wear, and we're not talking sombreros or berets. While you might have team members leading marketing, finance, and customer experience efforts, and feel comfortable that they've got it handled, it's important for you as the owner to be educated in each area of your business.
To help you stay on top of the latest ideas, trends, challenges and insights from today's thought leaders, we've compiled a list of the top 50 small business bloggers you should be following on Twitter. Follow their lead, or take what you like and forge your own road. Either way, we've vetted the list below to give you the best of the best in management, marketing, customer service, small business finance, and more.
Customer Service
As any of the experts below will happily tell you, your business is nothing without your customers. As you juggle payroll, business goals, and your bottom line, it can be easy to forget the heart and soul of your business. Follow these customer experience experts to keep your focus on the people who keep you in business.
Shep Hyken
Customer Service Expert, Professional Speaker and Bestselling Author
Twitter Handle: @Hyken
Twitter Followers: 65K
Blog: http://hyken.com/blog/
From the upper echelons of management to your newest entry-level employee, Shep Hyken's laser focus is on developing a culture of customer service at every level of your business. On his blog, you'll see everything from high-level CX strategies to cartoons about on-the-ground, day-to-day customer service. Shep's blog also features frequent wrap-ups of great customer experience articles and guests posts from other experts on our list.
Scott McKain
Keynote Speaker and Author

Twitter Handle: @scottmckain
Twitter Followers: 40.6K
Blog: http://createdistinction.com/
If Scott McKain has one specialty, it's helping small businesses stand out through fantastic customer experiences. He's no-nonsense about the connections between your CX and your bottom line, and not afraid to notice when a company's well-meaning customer interactions miss the mark. Read Scott's blog for a humbling kick in the pants to take your business's customer service to the next level.
Bill Quiseng
Resort manager at Marriott's KoOlina Beach Club on Oahu, Hawaii
Twitter Handle: @billquiseng
Twitter Followers: 15.3K
Blog: http://billquiseng.com/
With over 30 years of luxury resort/club management experience, Bill Quiseng's focus is on making heartfelt connections with his customers, and teaching you to do the same. He's been named one of the Huffington Post's Top 100 Most Social Customer Service Pros on Twitter, and his blog frequently features guest influencers with their own perspectives on customer experience.
Peter Shankman
Author and Keynote Speaker, Founder of HARO
Twitter Handle: @PeterShankman
Twitter Followers: 167K
Blog: http://shankman.com/blog/
Author of Zombie Loyalists and Nice Companies Finish First, Peter Shankman will inspire you to delight your customers and reap the benefits of their undying loyalty. He's known in particular for his expertise in customer interactions on social media—a topic frequently featured on his blog.
Jeanne Bliss
Founder and President of CustomerBliss, Co-Founder of The Customer Experience Professionals Association

Twitter Handle: @JeanneBliss
Twitter Followers: 10.6K
Blog: http://www.customerbliss.com/blog/
As one of the foremost experts on customer-centric leadership, Jeanne is a strong proponent of keeping the customer top-of-mind in every area of her business. She's the inventor of the C-suite role of Chief Customer Officer (CCO), and she fills her blog with useful customer-focused wisdom. Whether you are a CCO, you have a CCO, or you're just looking to make your business more customer-centric, Jeanne is a must follow.
Kerry Bodine
Author, Keynote Speaker, Customer Experience Consultant
Twitter Handle: @kerrybodine
Twitter Followers: 7.3K
Blog: http://kerrybodine.com/blog/
A keynote speaker and independent consultant, Kerry helps executives co-create innovative products, services, and experiences that truly matter—for their customers, for their employees, and for their businesses.
Her book, Outside In: The Power of Putting Customers at the Center of Your Business, helps business leaders understand the financial benefits of great customer experiences—and how their organizations must change in order to deliver them.
Kerry blogs about customer experience, employee engagement and business strategy, focusing on integrating customer experience into big business decisions.
Adrian Swinscoe
Growth Strategy & Business Development Expert, Blogger & Forbes contributor
Twitter Handle: @adrianswinscoe
Twitter Followers: 5.3K
Blog: http://www.adrianswinscoe.com/author/adrianswinscoe/
With a good-natured tone and a penchant for celebrating companies who do CX well, Scottish-born Adrian Swinscoe is a huge fan of organizations that do great things for their customers. Swinscoe's blog focuses on company culture, employee engagement, customer experience and includes interviews with industry leaders as well as guest posts.
Bruce Temkin
Managing Partner of the Temkin Group
Twitter Handle: @btemkin
Twitter Followers: 10K
Blog: https://experiencematters.wordpress.com/
Bruce Temkin's Customer Experience Matters is one of the most popular blogs on customer experience. He uses a data-driven approach to customer service, backing up the emotional and psychological aspects of customer interactions with the cold, hard facts. If you believe that customers matter, but you're a data nerd at heart—Bruce's blog is the one for you.
Steve Curtin
Customer Enthusiast, Keynote Speaker
Twitter Handle: @enthused
Twitter Followers: 9.3K
Blog: http://www.stevecurtin.com/blog/
Kristina Evey
Customer Service & Experience Expert, Coach, and Trainer
Twitter Handle: @KristinaEvey
Twitter Followers: 3.5K
Blog: http://www.kristinaevey.com/blog/
Jackie Huba
Keynote Speaker, Forbes Contributor, Author
Twitter Handle: @jackiehuba
Twitter Followers: 9K
Blog: http://jackiehuba.com/blog
Mike Wittenstein
International Conference Speaker and Corporate Consultant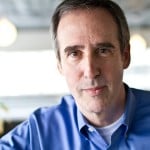 Twitter Handle: @mikewittenstein
Twitter Followers: 25.2K
Blog: http://mikewittenstein.com/blog/
Management
Whether you're just hiring your first few employees or you've grown to a more complicated management structure, you know as a small business owner that you're only as good as your team. Look to these experts to help you get the best out of the people who make up your business.
Mark C. Crowley
Speaker, Leadership Change Agent & Consultant; Author of Lead From The Heart
Twitter Handle: @MarkCCrowley
Twitter Followers: 76.3K
Blog: http://markccrowley.com/
When Mark Crowley left his big-time corporate gig as an SVP at WaMu Investment Services, he wanted to answer one question: "What happens inside of people to make them so committed to doing extraordinary work?"
That question led to his first book, Lead From the Heart, and has inspired countless blogs on leadership and management. Whether you're learning to manage a growing team or empowering your managers to do the same, Crowley's blog is worth a second look.
Matt Rissell
Founder and CEO of TSheets
Twitter Handle: @MattRissell
Twitter Followers: 6,513
Blog: https://blog.tsheets.com/category/from-matts-desk
Spend an hour with Matt Rissell, and you'll think you've just been through a bootcamp in leadership training. As CEO of TSheets, his sixth startup venture, Matt has an incredible knack for finding great people and empowering them to do incredible work. Check out Matt's blog for an inside look at how he leads his work-hard play-hard team.
Dan Rockwell
Blogger, Speaker, Trainer, Coach
Twitter Handle: @Leadershipfreak
Twitter Followers: 287K
Blog: https://leadershipfreak.wordpress.com/
A self-proclaimed leadership freak, Dan Rockwell is relentlessly passionate about helping small business owners lead successful teams. From personal development to inspirational management, his blog is a personal pep talk for the heart of every small business leader.
Joel Gascoigne
Co-Founder and CEO of Buffer
Twitter Handle: @joelgascoigne
Twitter Followers: 56.1K
Blog: http://joel.is/ and http://blog.bufferapp.com/author/joel
Since his very first days as a startup founder, Joel has been fantastically transparent about the good and the bad sides of running a growing business. You'll either love or hate Joel's management style—but because his company, Buffer, makes a point of openly sharing the behind the scenes of almost every decision their company makes, you'll quickly internalize a real sense of "what would Joel do" about your own business's big strategy calls and everyday struggles.
Penelope Trunk
Founder and CEO at Quistic
Twitter Handle: @penelopetrunk
Twitter Followers: 134K
Blog: http://blog.penelopetrunk.com/
How does a Wisconsin farm girl and homeschool mom have a top ranked business blog with more than a million views per month? Ask four-time startup founder Penelope Trunk. Combining personal charm with serious business strategy, her blog is a particular inspiration for women in tech.
Gene Marks
CPA, President of The Marks Group, Columnist, Speaker
Twitter Handle: @genemarks
Twitter Followers: 83.8K
Blog: http://genemarks.com/columns/
Tanveer Naseer
Leadership Writer, Keynote Speaker, and Leadership Coach
Twitter Handle: @TanveerNaseer
Twitter Followers: 19.3K
John Rampton
Entrepreneur, Blogger, Adviser, Speaker
Twitter Handle: @johnrampton
Twitter Followers: 522K
Blog: http://www.johnrampton.com/blog
Marketing
Of course, no matter how well your team works together or how great your customer service may be, you still need to bring customers in the door. Luckily, you don't have to be a marketing expert to succeed at marketing your business. Just follow these experts to learn and apply what they know!
Jay Baer
Author, Speaker, and President at Convince & Convert
Twitter Handle: @jaybaer
Twitter Followers: 184K
Blog: http://www.convinceandconvert.com/author/jay-baer/
A self-proclaimed "hype-free" digital marketing strategist, Jay Baer has consulted with more than 700 companies on digital marketing. The Convince & Convert blog, where Jay takes on all number of marketing trends as well as welcoming a strong list of industry experts, is ranked as the world's #1 content marketing resource by the Content Marketing institute.
Rand Fishkin
Individual Contributor, Founder and Former CEO of Moz.com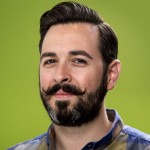 Twitter Handle: @randfish
Twitter Followers: 291K
Blog: https://moz.com/community/users/63 and https://moz.com/rand/
Though Moz is first and foremost a marketing company, Rand Fishkin's blog could easily have fit in nearly any category on this list. He's incredibly transparent, even self-deprecating in his analysis of his successes and failures as Moz's founder and former CEO, providing valuable lessons in management and startup finance from the trenches. As a marketing expert, he provides useful insight into communicating the story of your business to the world in both the best and the worst of times.
Seth Godin
Bestselling Author and Keynote Speaker
Twitter Handle: @ThisIsSethsBlog
Twitter Followers: 515K
Blog: http://sethgodin.typepad.com/
If you follow only one blog on this list, make it Seth Godin's. His daily nuggets of wisdom comprise one of the most popular business blogs in the world. He writes about the post-industrial revolution, the way ideas spread, marketing, quitting, leadership, and most of all, changing everything.
Ann Handley
Author, Speaker, and Head of Content at MarketingProfs
Twitter Handle: @MarketingProfs
Twitter Followers: 318K
Blog: http://www.annhandley.com/blog/
First and foremost, Ann Handley is a storyteller. Her blog is ripe with quirky, fascinating, heartwarming tales from her own life and her encounters. And as author of Everybody Writes, she's equally apt at teaching fellow marketers to tell their stories well. Follow Ann for both examples and instruction in how to tell the story of your brand.
Neil Patel
Co-Founder of CrazyEgg and KISSmetrics
Twitter Handle: @neilpatel
Twitter Followers: 180K
Blog: http://www.quicksprout.com/blog/
If you care about the data behind your marketing decisions, Neil Patel's blog will be your hands-down favorite on this list. A self-proclaimed analytics junkie, Patel's blogs center around SEO, internet marketing, conversion optimization, and growth hacking.
Larry Kim
Founder of WordStream
Twitter Handle: @larrykim
Twitter Followers: 109K
Blog: http://www.wordstream.com/blog/larry-kim
Lee Odden
CEO at TopRank Online Marketing
Twitter Handle: @leeodden
Twitter Followers: 88.4K
Blog: http://www.toprankblog.com/author/LeeOdden/
Amy Porterfield
Author, Social Media Strategist – Specializing in Facebook Marketing
Twitter Handle: @amyporterfield
Twitter Followers: 125K
Blog: http://www.amyporterfield.com/author/master/
Joe Pulizzi
Founder at Content Marketing Institute, Author of Content Inc., Speaker & Entrepreneur
Twitter Handle: @JoePulizzi
Twitter Followers: 88.7K
Blog: http://contentmarketinginstitute.com/author/joepulizzi/
Brett Relander
Top 50 Social Media Power Influencer, Digital Marketing Executive, Founder, Consultant & Advisor
Twitter Handle: @BrettRelander
Twitter Followers: 167K
Blog: http://www.launchandhustle.com/author/brettrelander
Mari Smith
Author, Speaker, Social Media Thought Leader
Twitter Handle: @MariSmith
Twitter Followers: 418K
Blog: http://www.marismith.com/mari-smith-blog/
Brian Solis
Principal Analyst at the Altimeter Group

Twitter Handle: @briansolis
Twitter Followers: 256K
Blog: BrianSolis.com
Public Relations
As your business grows, you might need to navigate the worlds of media to present your business in the best possible light, even when you're not the one telling the story. Look to these experts to help you navigate that unique territory.
Deirdre Breakenridge
CEO of Pure Performance Communications
Twitter Handle: @dbreakenridge
Twitter Followers: 27.4K
Blog: http://www.deirdrebreakenridge.com/
Deirdre is a communications strategist who blogs about and has worked with clients on many different types of communications programs, including executive communications and thought leadership, image and reputation management, crisis communications, media relations, and social media programs.
Gini Dietrich
CEO at Arment Dietrich, Inc.
Twitter Handle: @ginidietrich
Twitter Followers: 40.4K
Blog: http://spinsucks.com/author/gini-dietrich/
As the founder and CEO of Chicago-based PR firm Arment Dietrich, Gini Dietrich delivers numerous keynotes, panel discussions, coaching sessions, and workshops across North America and Europe on the subject of using online technology in communication, marketing, sales, and HR. On her blog, Spin Sucks, Gini leads a community of loyal followers and PR enthusiasts eager to answer the question, "Why does spin suck?"
Richard Edelman
President and CEO of Edelman
Twitter Handle: @richardwedelman
Twitter Followers: 12.4K
Blog: http://www.edelman.com/people/richard-edelman/
Having posted weekly to his blog, 6 A.M., since 2004, Richard Edelman is one of the original and most devoted small business and PR bloggers. He's the president and CEO of the world's largest public relations firm, which was named "PR Agency of the Decade" by both Advertising Age and The Holmes Report. Because he's an entrepreneur himself, Edelman sheds fantastic light on approaching PR from a small business point of view.
Lou Hoffman
President and CEO of The Hoffman Agency
Twitter Handle: @LouHoffman
Twitter Followers: 5.4K
Blog: http://www.ishmaelscorner.com/
With vast experience consulting a number of consumer and B2B clients, Lou Hoffman gets that there are complexities behind your business. You have a story to tell, but that story may not break down into a few straightforward bullet points. On his blog, Hoffman supports business storytelling through a prism, teaching you to show the varying facets that make up your business while keeping your resounding core message clear.
Martin Waxman
President of Martin Waxman Communications and Lead Instructor of Digital Strategy Certificate at University of Toronto, SCS
Twitter Handle: @martinwaxman
Twitter Followers: 10.3K
Blog: http://www.martinwaxman.com/blog
As a communications strategist, Martin Waxman teaches business owners and management teams. On his blog, Waxman uses great content to teach others (like you!) how to build great content. He simplifies the process of telling your story to the perfect amount of useful information.
Richard Lorenzen
CEO of Fifth Avenue Brands, Speaker
Twitter Handle: @rlorenzen
Twitter Followers: 13.4K
Blog: http://www.richardlorenzen.com/blog/
Ronn Torossian
CEO & Founder of 5W Public Relations, Entrepreneur, Author of For Immediate Release
Twitter Handle: @RTorossian5wpr
Twitter Followers: 5.2K
Blog: http://ronntorossian.com/
Elena Verlee
Founder of Technology PR Agency and creator of PR in Your Pajamas blog
Twitter Handle: @ElenaVerlee
Twitter Followers: 9.7K
Blog: http://prinyourpajamas.com/author/elena/
Small Business Finance
And last but not least, all the efforts you make to keep your business relevant and successful will ultimately boil down to your bottom line. Follow these folks for tips on how to manage the dollars and cents of it all.
Jason Calacanis
Entrepreneur, Angel Investor
Twitter Handle: @Jason
Twitter Followers: 255K
Blog: http://calacanis.com/
As the founder of Open Angel Forum, a bi-annual event that provides entrepreneurs with free and open access to angel investors, Jason Calacanis has seen a fair number of small business owners and would-be entrepreneurs succeed and fail at gaining funding for their best ideas. On his blog, Jason writes about all facets of investing and entrepreneurship, especially in the realm of tech.
Rieva Lesonsky
CEO, President & Founder at GrowBiz Media

Twitter Handle: @Rieva
Twitter Followers: 35.9K
Blog: https://fundbox.com/blog/author/rieva-lesonsky/

Rieva is a small business and entrepreneurship thought leader whose company, GrowBiz Media, focuses on helping small business owners succeed. Her blogs discuss financing, leadership, hiring, negotiating, marketing and more, all from a small business point of view.
Farnoosh Torabi
Financial Expert, Author, Host of SoMoney Podcast
Twitter Handle: @FARNOOSH
Twitter Followers: 21.7K
Blog: http://podcast.farnoosh.tv/
As a financial expert, author, TV personality, and speaker, Farnoosh Torabi has helped many small business owners and other clients achieve both business and personal financial goals. She hosts the SoMoney Podcast, named a "top podcast to grow your business" by Inc.com. If you prefer the content in written form, transcripts of Torabi's podcasts are also available on her blog.
Tim Berry
Founder of Palo Alto Software, Author, Speaker, Blogger, Teacher

Twitter Handle: @timberry
Twitter Followers: 18.5K
Blog: http://blog.timberry.com/
Not only has Tim Berry founded and managed his own startup business, as a member of the Willamette Angel Conference (WAC, an angel investment group), he reads and reviews at least 50 business plans a year. Over that time, he's learned a lot about what works and what doesn't in the realm of startup and small business finance, much of which he shares on his own blog.
Tomasz Tunguz
Venture Capitalist at RedPoint Ventures
Twitter Handle: @ttunguz
Twitter Followers: 36K
Blog: http://tomtunguz.com/
Jared Hecht
Co-Founder and CEO at Fundera
Twitter Handle: @jaredhecht
Twitter Followers: 5.1K
Blog: http://www.fundera.com/blog/author/jared/
Meredith Wood
Editor-in-Chief of the Fundera Ledger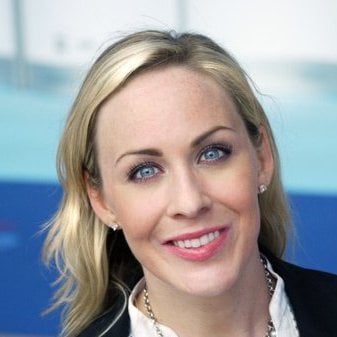 Twitter Handle: @Mere_Wood
Twitter Followers: 1.9K
Blog: http://www.fundera.com/blog
Gerri Detweiler
Head of Market Education at Nav
Twitter Handle: @gerridetweiler
Twitter Followers: 2.9K
Blog: http://www.gerridetweiler.com/gerri-detweiler-blog.html
Ami Kassar
CEO and Founder of MultiFunding
Twitter Handle: @akassar
Twitter Followers: 1.7K
Blog: http://www.multifunding.com/blog/
Barbara Weltman
Founder/President of Big Ideas for Small Business, Author, Small Business Advocate, Radio Show Host
Twitter Handle: @BarbaraWeltman
Twitter Followers: 14K
Blog: http://www.barbaraweltman.com/barbaras-blog/
David Worrell
CFO, Entrepreneur, Author
Twitter Handle: @BizBlogBuzz
Twitter Followers: 395
Blog: http://fusefinancialpartners.com/blog-articles/
Did our list miss your favorite small business blogger? Tweet us @Fundera with your can't-miss small business blogs!