15 Common Small Business Mistakes
Failing to plan
Skipping market research
Choosing the wrong form of business
Waiting too long to hire
Constructing the wrong team
Not having a website
Waiting too long to seek financing
Underpricing your product or service
Thinking a business loan is your only answer
Failing to invest in marketing
Not putting agreements in writing
Ignoring accounting
Picking the wrong niche
Trying to avoid legal jargon
Not listening to advice
Beginning and managing a business is difficult—no matter who you are or what your business is. At the end of the day, there's no doubt that you'll make some mistakes as you go about the process of starting your business, and there's nothing wrong with that (especially if you can learn from them). This being said, however, with all of the historical experience of other businesses and entrepreneurs, one of the most advantageous actions you can take for your business is to learn from the common small business mistakes they've made. This way, you'll be putting your best foot forward and you'll have the freedom to make your own mistakes that future business owners can then learn from.
15 of the Most Common Small Business Mistakes
As we've said, mistakes happen and they'll certainly happen to you throughout the lifecycle of your business. However, by exploring the most common small business mistakes others have made—and learning what to do to avoid them—you can start your endeavor in the smartest way possible.
Let's break down 15 of the most common small business mistakes made by startups and entrepreneurs:
1. Failing to plan
The saying goes: "When you fail to plan, you're planning to fail." One of the most common small business mistakes is failing to plan, especially when first starting your business. Without a business plan to guide your startup and growth, you'll struggle to make decisions, get loans, or bring investors on board.
Solution: Plenty of tools exist to help you write a business plan. For example, BPlans.com offers free sample business plans and a free business plan template you can use.
2. Skipping market research
Some entrepreneurs start businesses based on a cursory survey of friends and family who say it's a "good idea." But friends and family aren't enough to sustain a startup going forward, and without a well-defined target market, your business will struggle to compete. Therefore, don't make the common small business mistake of skipping market research. 
Solution: Instead, conduct thorough market research to pinpoint your ideal target customers as narrowly as possible. Use secondary sources, like Census data, and primary sources, such as surveying prospective customers or holding focus groups to research and gather the most information you can.
3. Choosing the wrong form of business
Is your business a sole proprietorship just by default, or did you form a C corporation because that's "the standard way to do it"? Hastily selecting your form of business can expose you to legal risks, make it hard to raise capital, or entangle you in red tape. Plus, there are pros and cons to choosing each of the business entity types, and there may be a type that's more advantageous to your business.
Solution: Before launching your business, talk through your plans and goals with an attorney and accountant. They can help you assess your current situation and future plans to choose the business structure that best fits your needs.
4. Waiting too long to hire
Are you trying to save money, or have a difficult time delegating? Waiting too long to hire, and rushing through the process is one of the common small business mistakes that can significantly hurt business growth. If you don't hire the help when you need it, or hire the first candidate you meet because you're swamped, you'll end up with more work instead of the assistance your business needs.
Solution: Whether it's enlisting one of your kids to stuff envelopes or using an online graphic design service to create your logo, force yourself to delegate small tasks from the beginning of your startup. This will make it easier going forward. Additionally, recognize when it's time to hire a more permanent worker and be selective and careful as you go through that process.
5. Constructing the wrong team
An equally expensive mistake, as we've just mentioned, is hiring too quickly, such that you hire the wrong team. Hiring the wrong team will not only cost you money, but it'll start your business off on the wrong foot and hurt overall morale.
Solution: Hire carefully and thoughtfully. Go through an interviewing process with everyone—even if you've worked with the person before or the candidate is a friend. Also, before you hire someone just based on skill, take a moment to evaluate whether or not this candidate is a culture fit. Teams work best when everyone working together gets along.
6. Not having a website
According to one recent survey, nearly half of small business owners don't have a website.[1] In a digital-first age, this common small business mistake is like starting a business, but not bothering to tell anyone about it, or not putting a sign outside your store.
Solution: Today, most web-hosting companies will not only host your site but also design, maintain, and market it for you, for prices as low as a few dollars a month. Even if you have little or no technical experience, there are numerous solutions available that can help you start a business website quickly and easily. 
7. Waiting too long to seek financing
Finding small business financing can be time-consuming, and if you wait until you really need the money, you may be forced to settle for less-than-ideal options.
Solution: Stay on top of your cash flow and create ongoing financial forecasts. This helps you spot potential cash crunches well in advance, so you can take steps to seek capital early on. Applying for financing while your business finances are still in good shape boosts your chances of approval.
8. Underpricing your product or service
If your prices aren't high enough to make a sufficient profit, your business will slowly fail even as you bring more and more customers on board. This is one of the common small business mistakes that often afflicts service-based businesses, where the temptation is to lowball to get your first customers. Unfortunately, this can be a detrimental mistake.
Solution: Use your industry's benchmarks for profit margins, as well as your own sales and financial projections, to calculate your desired profit margins—and then price your product or service accordingly. You can also review what competing businesses in your area charge. This being said, however, undercutting others on price rarely works for small businesses—instead, figure out what value you can add to justify higher prices.

9. Thinking a business loan is your only answer
When your business needs financing, you may think it's hopeless because you've had trouble getting a small business loan in the past, or you don't meet lenders' criteria.
Solution: Think outside the box. Traditional bank loans aren't the only source of financing. Equipment financing, invoice financing, merchant cash advances, or even using credit cards could work for you, so investigate all your options. Plus, if you remember our tip from above, don't wait until you absolutely need the funding to start looking and exploring the financing that's available for your business—be proactive.
10. Failing to invest in marketing
Many small business owners view marketing as an unnecessary expense and hesitate to spend significant funds if at all, to market their business. As a result, though, they never build brand awareness, generate leads, or create buzz. 
Solution: Remember, marketing is an investment, not an expense. Depending on your industry, goals, and stage in business, the percentage of revenues you spend on marketing might vary from 2% to 20%. Research benchmarks for your industry, and be willing to invest. If a $2,000 ad campaign could land a $20,000 client, isn't that worth it? Plus, you can start by utilizing free or nearly free options, such as networking, social media, and SEO, and ramping up as your business grows.
11. Not putting agreements in writing
When you land a new client or partnership, you may be so excited that you jump right into getting started and neglect to iron out all the details. This is one of the common small business mistakes that can cause huge problems—up to and including lawsuits—if something goes wrong or a misunderstanding arises.
Solution: To avoid this issue, always insist on a written contract before providing a service or product or entering a business relationship. Use templates at websites such as Rocket Lawyer to draft contracts for common situations your business faces, and then have an attorney review them.
12. Ignoring accounting
Accounting isn't everyone's strong suit. As your business grows, therefore, you might be tempted to hand over your financial processes to a bookkeeper and stop paying attention. Unfortunately, ignoring your accounting puts you at risk of cash flow problems, embezzlement, or worse. Not paying attention to your cash flow, in particular, can be one of the most common small business mistakes that hurts your business the most. 
Solution: Even if your bookkeeper handles day-to-day accounting, you'll want to understand basic accounting concepts. You can find courses in basic accounting and how to use QuickBooks at your local community college, SCORE, or nearby Small Business Development Center (SBDC). Moreover, with user-friendly accounting programs like QuickBooks and Wave, you should be able to use one of these systems to monitor your business finances at a glance.
13. Picking a niche that's too broad (or too narrow)
Are you expecting your small business to attract all U.S. single men under age 25? With a target market this wide, you're setting yourself up for failure and investors and other advisors will be able to see this problem.
On the other hand, if you're looking to fill an extremely specific niche that will only attract a very small population, you'll face the same kind of issue. Whether too wide or too narrow, you don't want to make the mistake of picking a small business idea within a niche that won't actually allow your business to grow and prosper.
Solution: Find a middle ground: a target market small enough to capture, but large enough to generate a reasonable profit. You'll often hear that "niche is nice"—however, a too specific market can be just as problematic as a market that's too wide.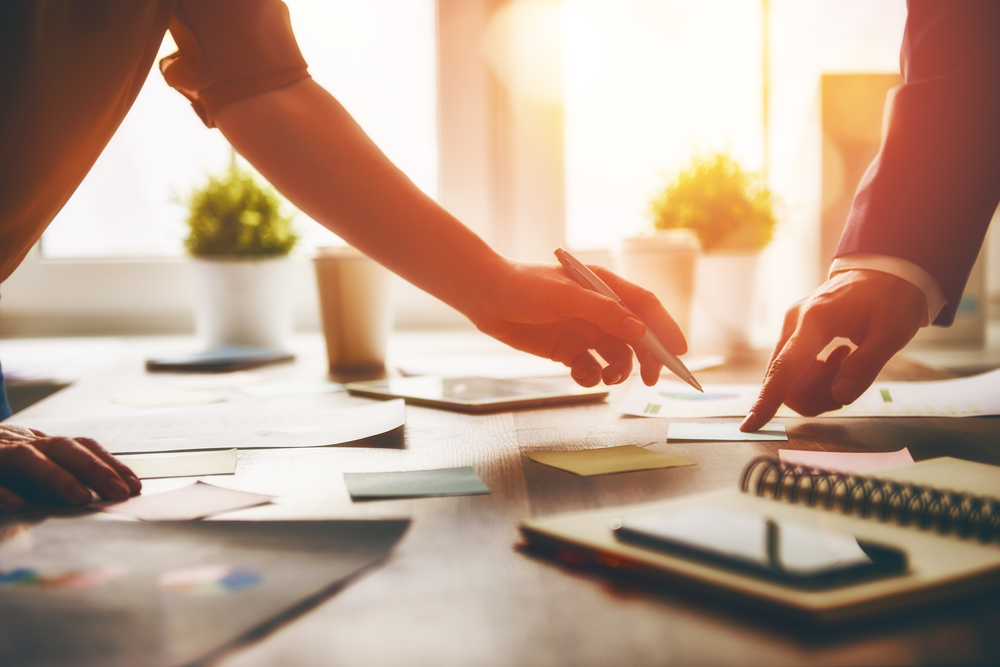 14. Trying to avoid legal jargon
As we mentioned before when discussing business entities, some business owners see legal terms, like S-corporation, founder agreements, and IP protection, and instead of asking for help, just avoid this essential aspect of managing a business. Avoiding the legal parts of your business, however, can be another one of the most common small business mistakes that's most detrimental to your operations.
Solution: If you don't want to handle legal matters with regard to your business yourself, seek the expertise that can help. There are self-help legal sites that can get you started or you can consult a business attorney for hands-on assistance. The more you do to deal with the legal parts of your business, the better you'll be in the long run.
15. Not listening to advice
It's great that you're passionate about your idea—and sometimes, you need to ignore the naysayers to realize your dream. However, some zealous business owners fall trap to dismissing any constructive criticism or advice they receive, which can lead you to miss the opportunity to address possible issues before they happen.
Solution: Figure out how to sort through truly negative comments and constructive criticism. If someone is offering you genuine advice, consider stopping and listening carefully. Impartial sources like potential customers, investors, lenders or mentors are more likely to be honest with you than family and friends, so pay particular attention to what they have to say and you can avoid making some serious mistakes with your small business.
Common Small Business Mistakes: The Bottom Line
At the end of the day, although we've discussed 15 of the most common small business mistakes startups and entrepreneurs make, you shouldn't be afraid to make mistakes. Instead, you should be afraid of making mistakes that could have easily be avoided. As we've said, starting and managing a business is not an easy process, and therefore, you'll want to try and save yourself any time and hassle when you can.
One of the best ways to do this, once again, is to learn from others—exploring the mistakes they've made, considering how they might apply to your business, and what you can do to avoid them. Then, once you're a seasoned and experienced business owner, you can help those just starting out by providing your insight and talking to them about the mistakes you did make, and how they can learn from you to help their business grow and succeed.
Article Sources:
Clutch.co. "Small Business Websites in 2016: A Survey"