As a small business owner, invoicing is one of the most important parts of your business, albeit the most time-intensive and frustrating parts of your work day. But the sooner your invoices go out, the faster you get paid. That makes it imperative that small business owners and entrepreneurs figure out a way to generate, send, and track invoices that takes the stress and hassle out of the process. This is where Square Invoices comes in handy by helping to take the grind out of invoicing.
Square Invoices lets small business owners create customer invoices effortlessly, all from within the program's easy-to-use online portal. Best of all, your clients can pay a Square invoice through a variety of methods, which removes barriers that could make it take longer for your money to make it to accounts receivable.
Of course, you're going to want to read a Square Invoices review or two before diving into a new platform to handle your invoices. It's best to make sure you're aware of whether or not a Square invoice fee comes along with the free platform, and to let your clients know how to pay a Square invoice from your business. We'll dive into the specifics of the Square Invoices platform, as well as how onboarding a Square invoice system for your business might be the right move for you.
What Is Square Invoices?
Square Invoices is a platform that helps businesses get invoices paid. Square, the company behind Square Invoices, has already built a reputation as a versatile point of sale option for credit card processing. Their platform now does much more than help people pay with a credit card—including inventory management, customer relationship management, and sales analytics.
Square Invoices takes this a step further by helping small business owners invoice clients and vendors without having to manually create, track, and account for each invoice they submit. The platform lets you send a Square invoice to a client as a one-time or recurring event. Plus, Square Invoices also allows you to store credit card information, which means that you can invoice your clients with the payment information on file (so long as they provide consent, of course!).
Square Invoices does much more than help you get paid. You can track a Square invoice from creation to payment, as well as add attachments and receipts to your files. Your invoices are customizable as well, which means you can recreate an existing invoice template that works for you without having to start over with something brand new. You can also use Square Invoices to set automatic payment reminders, making it easier for you to provide a gentle nudge when clients haven't sent along their checks. And if paper checks aren't your thing, Square Invoices lets you accept online payments as well.
Get Started With Square Invoices
Square Invoices Pricing
You might be wondering what Square Invoices costs, given that the platform offers so much customizability and features to help take the pain out of collecting on your company's payments. The good news, however, is that Square Invoices is free to use. There are no setup or monthly fees, which means you can get started without making any kind of upfront investment. Sending invoices is free of charge as well, so you can send as many or as few as you need.
Square Invoices isn't totally free, however. The platform takes a cut of each Square invoice that gets paid through its system. Usually this fee ranges from 2.9% of a transaction's total, or up to $0.30 per transaction. If you use Square as a POS, you're already used to the company's payment model: Square Invoices is similar to the per-transaction fee levied through use of a Square reader or POS terminal. The same model helps power Square Invoices, which is what makes the platform free to use.
This could mean that you end up paying for your transactions if you run a retail business, and could also get dinged with fees when getting paid by vendors, as well. You can, of course, ask your clients to pay a Square invoice outside of the platform, but doing so would negate the benefit of using this all-in-one solution.
Pros of Square Invoices
There's a ton to love about Square Invoices. Among the best things the platform provides is flexibility. Unless you're in retail or move high volumes of product, odds are you're not set up to get paid via credit card. Square Invoices makes it easy to get paid with a credit card, which opens up new opportunities for your clients to pay you faster. That your clients can pay bills online also takes away some of the lag time that comes with sending invoices manually. Having a one-stop shop to collect and pay incoming invoices means you can get your money faster.
Square Invoices also makes it easy to stay organized. You can manage a Square invoice from creation all the way through to payment without having to keep track of invoices through a more manual method, such as a spreadsheet. All of your invoices are logged in the Square Invoices app, which means that your payments and overdue invoices are all kept in one central place.
Last but not least, Square Invoices provides users with a great tool for analyzing financials and creating financial forecasts. You can keep track of your company's cash flow with on-demand reporting across the program's mobile, desktop, and tablet apps. This makes it easy for you to get a quick glimpse into how your company's faring on short-term funds as well as monthly and quarterly revenue figures.
Cons of Square Invoices
Square Invoices has a ton of great features, but that doesn't mean that it doesn't have a few drawbacks as well, too. The major disadvantage is, of course, the cost. As great as it is to not have a monthly fee to use the Square Invoices platform, giving up a percentage of each invoice can eat into revenue over time. This might create a challenging trade-off for some entrepreneurs: making invoicing easier, but getting less money per invoice. You'll pay a price for convenience, but it's up to you whether or not it's worth it.
Even though Square invoice fees can add up, there is an option that helps make the platform more affordable for high-volume businesses. Square Invoices offers custom pricing options for companies that process $250,000 or more in credit card sales. This may help make the platform more affordable for your business if credit cards are a major payment option with clients.
Another potential drawback for businesses looking to use Square Invoices is its high minimum for withdrawals. You'll have to get to $1,000 in your Square balance before being able to sweep it into your business checking account. That might mean that you can't access smaller amounts of cash in emergencies, such as a cash flow problem, even though you have money coming in.
The Bottom Line
Invoicing is far from any small business owner's favorite activity, but there are a ton of great software platforms out there to help make it less painful. Whether you go with Square Invoice or one of their alternatives, you can make your invoicing process smoother and less time-intensive. Plus, some of the best programs are either free or inexpensive, making it easy to take the jump and give a new platform a try. Once you've picked the right invoicing software for you, you can spend less time on getting paid and more time on propelling your business forward.
Get Started with Square Invoices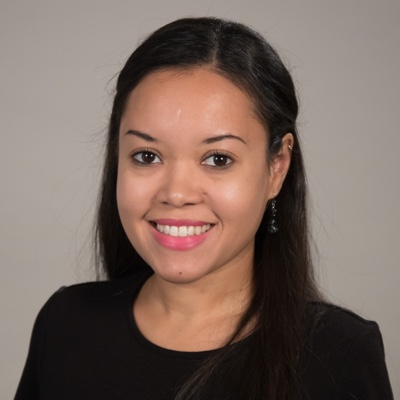 Editor-in-Chief
at
Fundera
Sally Lauckner is the editor-in-chief of the Fundera Ledger and the editorial director at Fundera.
Sally has over a decade of experience in print and online journalism. Previously she was the senior editor at SmartAsset—a Y Combinator-backed fintech startup that provides personal finance advice. There she edited articles and data reports on topics including taxes, mortgages, banking, credit cards, investing, insurance, and retirement planning. She has also held various editorial roles at AOL.com, Huffington Post, and Glamour magazine. Her work has also appeared in Marie Claire, Teen Vogue, and Cosmopolitan magazines. 
Read Full Author Bio