It can be overwhelming to try and make sense of all of the ecommerce platforms out there for a small business owner to choose from. Price, ease of use, payment gateways, transaction fees, and security are probably just a few of the things on your mind when considering the best way to build a beautiful, user-friendly website so you can start to sell online.
To simplify the process, you may choose Squarespace to build your website. In this Squarespace review, we'll dive into what this ecommerce platform features, as well as pros and cons, pricing, and we'll also explore some of Squarespace's top alternatives.
What Is Squarespace?
You've likely heard of Squarespace as one of many resources to build a small business website, but it actually offers more than basic website-building functionality. Squarespace does indeed allow users to create their own website by using pre-made templates and to add or edit features via the drag-and-drop method. This means you don't need any coding or developer knowledge and can get your website up and running in just a few hours.
In addition to being a website builder, though, Squarespace also offers ecommerce capabilities, web hosting, analytics, domain purchasing, and has a host of marketing tools to help you grow and share your website and business, making it a truly comprehensive solution.
Squarespace Pros
Template designs: Squarespace is known for their visually stunning website templates, meaning you can launch a beautiful website in no time. Choose from several options, many of which cater to specific business types. Plus, all of their templates are optimized for mobile. With their drag-and-drop editor, you can easily customize a template to your specific business needs, as well as align it with your brand. You can even design a logo within the Squarespace platform if you don't already have one.
Blog and SEO tools: Easily launch a blog and help your website rank in search with Squarespace's various blog, SEO, social media, and marketing tools.
Visual focus: Squarespace is especially appealing for image-focused businesses who are looking to showcase their services or products, whether photographers, artists, graphic designers, etc. Add galleries anywhere on your site, including videos as well as images.
 Unlimited products: No matter which plan you choose (that supports ecommerce functionality), you can upload unlimited products to your site. You can sell physical and digital items, services, and subscriptions.
Free custom domain: All annual Squarespace plans come with a free custom domain for your first year. Beyond this offer, you have the ability to attach unlimited domains to your plan.
Squarespace Cons
Price: Squarespace does not offer a free plan option (although they do offer a free trial); plus, if you want ecommerce capabilities, you will have to upgrade to their Business plan. However, you'll also be charged a 3% transaction fee on top of your payment processing fees unless you opt for one of their commerce plans.
Ecommerce functionality: Squarespace was built first and foremost as a website builder. While it now also includes many ecommerce features that can well-serve many businesses, it's not for everyone—specifically larger or quickly growing businesses that need every bell and whistle. Not to mention, some of Squarespace's ecommerce features, which are standard in other platforms, are only available with their most expensive Advanced Commerce plan.
Customer service: While Squarespace offers 24/7 email support as well as live chat during specific hours, customer reviews often point out frustrating experiences with Squarespace's support, as well as continuing to be billed after canceling their plan.
Squarespace Plans and Pricing
Personal
Business
Basic Commerce
Advanced Commerce

Pricing

$12 per month with annual subscription or $16 month-to-month

$18 per month with annual subscription or $26 month-to-month

$26 per month with annual subscription or $30 month-to-month

$40 per month with annual subscription or $46 month-to-month

Ecommerce Functionality?

No

Yes

Yes

Yes

Transaction Fees

N/A

3%

0%

0%

Contributors

2

Unlimited

Unlimited

Unlimited

Features

-Unlimited bandwidth and storage
-SSL security
-SEO features
-Basic website metrics
-Squarespace extensions

-Custom email from Google
-Premium integrations and blocks
-CSS and Javascript customization option
-Advanced analytics
-$100 Google Adwords credits
-Promotional pop-ups and banners
-Accept donations

-Point of sale
-Customer accounts
-Checkout on your domain
-Ecommerce analytics
-Merchandising tools
-Products on Instagram

-Abandoned cart recovery
-Sell subscriptions
-Advanced shipping options
-Advanced discounts
-Commerce APIs
-Limited availability levels
Keep in mind, the features in each of the above plans are cumulative, meaning each plan encompasses the features of the previous plans, as well as providing unique functionality.
As we touched on above, three of Squarespace's plans come with ecommerce functionality (all except the Personal plan). However, if ecommerce is especially important to you, you will likely need to opt for one of their Commerce plans. With these plans, you won't have to pay additional transaction fees on top of your payment processor's fees and you'll receive more comprehensive features. Plus, you'll have the option to sync a point of sale system so you can sell both online and in person.
All of Squarespace's plans come with 24/7 email support and live chat support from 3 a.m. to 8 p.m. ET on weekdays, as well as online resources like the Help Center and Community Answers forum.
You can change plans or cancel at any time, and you can also take advantage of their free trial before you commit to a paid plan.
Start Squarespace Free Trial
Squarespace Features
With this overview of Squarespace plans and pricing in mind, let's take a closer look at some of the features this platform offers.
Pre-Designed Templates
One thing Squarespace is especially well-known for is their ease of use. Building a website is simpler than ever with Squarespace's host of ready-made templates. You can even preview them before signing up to get an idea of which designs would serve your business best–and their templates are sorted by business type so you can easily see which would be the best fit.
You can customize your chosen template as much, or as little, as you like using their drag-and-drop tools, meaning you don't need a coding background to create a website you're proud of and that showcases your business in the best light. If you happen to have coding knowledge, though, you can also apply custom CSS to make any changes (except if you choose the Personal plan). Additionally, Squarespace's designs include a unique mobile experience, customizable content layouts, the ability to add video backgrounds, and more.
Commerce
Squarespace allows you to sell unlimited products through your website, and also features product image zoom, quick view, embed, custom forms, and more for a user-friendly shopping experience. You can also accept payments from 20 different currencies if you're selling internationally. Squarespace uses Stripe as their payment gateway, so if you decide on Squarespace, you'll also be using Stripe, Apple Pay, or PayPal. It comes with 128-bit SSL encryption for security between your customers and your shop.
Customers are also able to make their own accounts on your site so that they can easily sign in and check out for a more seamless shopping experience. With some plans you can also have access to gift cards for your customers to give and use in your store.
Marketing Tools
Squarespace has their own set of marketing tools that you'll have at your disposal if you create an ecommerce site with them. They offer email marketing campaigns to make it easy for you to share your products and any blog posts you might have, as well. They also have built-in search engine optimization tools to help you create and understand an SEO strategy for your business.
Squarespace also offers social media tools for marketing. You can link your various social media accounts—like Facebook, Twitter, Instagram, and more—to your website so customers can connect with your business in multiple ways. You can also autopost between accounts once you've linked them.
Analytics
Squarespace has an app designated to analytics, called the Analytics app, so you can check up on your page views, sales, audience stats, and more from anywhere.
For even more robust analytics, you can also add your Google Analytics account. The Squarespace Analytics app shows you what devices people are using to access your site, abandoned cart information, traffic sources, content popularity, and more. You can also get analytics on your email campaign strategies and see what yields the highest engagement. There are also tracking tools for revenue, orders, how many items you've sold, what performs best and worst, and more about your shop.
Inventory Management
With Squarespace's web platform as well as the app you'll be able to see your products and your inventory in real time. You can also search through your inventory by the titles, hashtags associated with them, or the SKUs. You can also edit the stock levels and add limited availability notices and low stock emails so you know when you're about to run out of an item.
You can also designate users who have store manager permissions, meaning if you aren't available to manage the store, you can designate an employee to control inventory and orders.
Start Squarespace Free Trial
Squarespace Customer Reviews 
Overall, Squarespace reviews are positive when it comes to their robust template offerings and the ease of use. The biggest complaint users have are with Squarespace's customer service. Many reviews mention the lack of positive customer service experiences, whether they were unable to get support over the phone, were sent in circles while trying to solve a technical problem, or failed to receive an email response in a timely manner.
Squarespace users also said they had a hard time canceling their automatic renewals and some were even charged after trying to cancel.
On a positive note, users do highlight how easy to use and beautiful the templates are. Some also note that they've had nothing but good experiences with the customer service live chat feature.
Squarespace Alternatives
If Squarespace doesn't quite sound like the right ecommerce platform for you, another option may serve your small business needs better. Here's a look at some Squarespace alternatives:
Shopify
An immediate leg up Shopify has over Squarespace is that it was designed to be an ecommerce-specific platform and, as a result, has more features specific to ecommerce. Shopify offers more than 1,000 integrations for you to customize your website beyond the features and customizing tools it has built-in. Shopify may also be a better option if you have a larger business or plan to scale quickly, as they're more equipped to handle all your ecommerce needs. Of course, if you have a smaller business, Squarespace may be the better choice. Because they offer so much, Shopify is also more expensive than Squarespace.
For more information, read our full comparison review of Squarespace vs. Shopify.
Start Free Trial With Shopify
BigCommerce
If you're unhappy with Squarespace's exclusive partnership with Stripe as a payment gateway, BigCommerce may be a better option for your ecommerce website. They give you the chance to choose your own payment gateway, and they integrate with most major providers. They also won't charge you extra processing fees for using a third-party payment service provider.
Furthermore, some of the features you immediately get with BigCommerce are only available with the more expensive plans from Shopify, like gift cards. It's also easy to use and intuitive but it will likely cost you a bit more than Squarespace would.
Get Started With BigCommerce
Weebly
Similar to Squarespace, Weebly started as a website builder. However, after being acquired by Square in 2018, they significantly upgraded their ecommerce capabilities. While they offer many of the same features as Squarespace, they are a less expensive option. Not only do they offer a free plan—with shopping cart functionality—but their most expensive option comes in at $26 per month with an annual subscription.
You also have some functionality, like gift cards, available with any of Weebly's plans (including their free option). Plus, if you already use Square as your POS, this would be a natural choice.
Read our complete Weebly vs. Squarespace comparison for more information.
Build Your Website With Weebly Today
Wix
If you're looking to create a website to showcase your specific business or industry in the best way, Wix may be the right option for you. While they include ecommerce functionality with their Stores vertical, they also provide specific features to showcase your blog, music, photography, video, events, or restaurant. So, if you haven't been able to highlight your products or services in the right way yet, Wix may be the solution.
See how Squarespace compares to Wix (and WordPress) in this review.
The Bottom Line
Whether or not Squarespace is the right fit for your business will have a lot to do with what you're looking for in an ecommerce website. Squarespace easily has some of the most visually appealing and beautiful page designs and templates for ecommerce businesses.
But, keep in mind that Squarespace is known for being a website host; they only later added ecommerce support, so it's not necessarily what they do best. If you want some of the ecommerce features that are more standard with other ecommerce providers, like gift cards or abandoned cart recovery, you'll likely have to opt for a more expensive plan. Plus, depending on which plan you choose, you may also have to pay transaction fees. You'll also want to consider how important customer service is to you, since many Squarespace reviews call this feature out as a negative.
Luckily, Squarespace does offer a 14-day free trial, so if you're considering choosing this ecommerce platform to create your business's website, you can try it out commitment-free before deciding if it will be a longtime ecommerce solution.
Start Squarespace Free Trial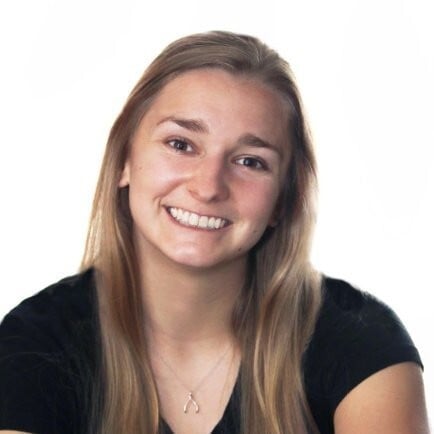 Nina Godlewski is a former staff writer at Fundera.
Nina worked to help make complicated business topics more accessible for small business owners. At Fundera, she focused on complex topics ranging from payroll management to launching a business. She was previously a staff writer at Newsweek covering technology, science, breaking news, and culture. She has also worked as a reporter for Business Insider and The Boston Globe.
Read Full Author Bio