If you're a small business owner in the southeast, you're probably curious about your SunTrust business checking options. After all, a SunTrust business bank account could be perfect for your company if you're near any of their 1,250 bank branches or more than 2,100 ATMs throughout the 11 states in which they operate.[1] There are perks to banking with regional and community banks that offer more intimate relationships with customers.
There are a range of SunTrust business checking accounts, each tailored to the specific needs of small businesses of different sizes and industries. One offers small-scale solutions at low monthly fees, while the higher end of the range provides help for businesses with complex financial needs.
We'll help you figure out which SunTrust business checking account might be right for you. But, most importantly, what you should look for in a business checking account in general. We'll also offer a few business checking alternatives to consider—each with different strengths and options to help you keep your business moving.
SunTrust Business Checking Accounts: The Basics
First, let's dive into the different SunTrust business checking options. These accounts, like most business accounts, break down into three major kinds: one that's inexpensive and low on features, one that builds on the basic offerings but throws in a few extra features (such as additional free transfers), and a high-end account with hands-on attention and heaps of features.
SunTrust Simple Business Checking
SunTrust's entry-level business account, Simple Business Checking, offers a no-frills account that covers the basics of business checking. The account is designed for companies with straightforward finances and few monthly transactions. In exchange, SunTrust Business Checking offers a low monthly maintenance fee and a low minimum daily balance requirement in order to have it waived.
This SunTrust business checking account is unique in that it doesn't initially require a daily minimum balance in order to waive its $5 monthly maintenance fee. Instead, they waive the fee for the first 12 statement cycles when you open the account to help you get started. From thereon after, you'll avoid the fee if you conduct five or more transactions per month. Alternatively, you can get your monthly fee down to $3 if you opt for electronic statements.
Simple Business Checking provides for 50 free transactions per month and up to $2,000 in monthly cash processing, as well. You'll get an additional 10% bonus if you have a SunTrust business credit card and deposit funds cash back funds directly into your Simple Business Checking account.
SunTrust Primary Business Checking
SunTrust Primary Business Checking builds on the intro-level Simple Business Checking account by providing support for companies that need a few more transactions per month, as well as more cash processing to keep their finances moving.
This account provides you with 150 free transactions per month, as well as $5,000 in monthly cash processing. This is a big step up from the 50 transactions and $2,000 cash processing you'd get with SunTrust Simple Business Checking, which is perfect if your business needs a bit more support in terms of moving money around every month.
Primary Business Checking comes with $15 monthly maintenance fee, but it's waived fairly easily. All you'll need to do is keep a $1,000 minimum daily balance, and you'll have the first two fees waived right off the bat with no minimum balance required. You'll also get the same 10% bonus for depositing cash back rewards from a SunTrust business credit card into your company's business checking account.
SunTrust Business Advantage Plus Checking
SunTrust Business Advantage Plus Checking is the most feature-rich business checking account offered. This account is designed for companies that conduct many transactions every month or that need detailed cash management and a ton of support from their banking partner to keep their business humming.
The account offers 500 free transactions per month, in addition to $10,000 in free cash processing monthly. You'll get a 25% bonus on cash back deposits from a SunTrust business credit card, instead of the standard 10% that comes with the other two accounts. You'll also get a 10% discount toward SunTrust's online monthly payroll services, as well as two additional Business Advantage Plus accounts if you need them.
If your business has complex financials—such as several retail locations, inter-state business, or a large payroll—this might be the ideal account for you.
How to Choose Between SunTrust Business Checking Accounts
You'll want to consider three major questions before choosing the right SunTrust business checking account, as well as any other business checking account in general. Each factor deals with either your current finances or where you think your company's financials will be in the future. As with all business financials, planning ahead is the name of the game. Here's what you should consider before picking the right business checking account for you.
Figure out What You Need
Many banks offer three or more business checking accounts because most companies need varied levels of support. Small companies tend to have simpler financial requirements and less money in their account on a monthly basis. So, banks offer accounts with fewer features in exchange for a smaller average daily balance. On the opposite end of the spectrum, larger businesses with more complex finances need more features and can usually afford to keep a higher minimum balance in order to avoid fees.
You'll want to make sure you pick an account that keeps you from paying for services you don't need. Determine your company's cash flow and the minimum daily balance you expect your account to carry as a result. Next, consider how many transactions you'll conduct every month, and make sure you choose an account that gives you this amount for free as part of its standard services. The last thing you'd want to do is open an account with more transfers than you need, and pay service fees because you have too little in the account every month to have them waived. Alternatively you wouldn't want to carry a high balance and get too few services in return with an entry-level account.
Plan for the Future
It's not enough to figure out your current business banking needs. You'll want to plan for the future, too. Running a successful business means expanding your finances, and you'll want to make sure that the bank you choose can expand the services it offers, too. Most banks offer three levels of support with growth in mind. You'll want to bring your business to a bank that has several accounts—each of which is designed to help accommodate your company's growth with an increasing number of services.
Alternatives to SunTrust Business Checking
SunTrust business checking may not be a perfect fit for your business if the number of transactions you need per month doesn't fit perfectly within one of these three accounts. Or, alternatively, you might want to find a bank that offers a robust digital banking platform, and you don't mind giving up the convenience of brick-and-mortar banking in exchange. Here are a few alternatives to SunTrust that might provide an advantage to you and your business.
1. For Entrepreneurs Who Want Easy Branch Access: Chase Business Complete Checking
Chase has the second-most branches and ATMs of any bank in the U.S., which means that you can keep on top of your banking needs while on the go or out of town.[2] And with Chase Business Complete Checking, you'll get the right amount of features in exchange for an affordable monthly fee (which is waived without requiring a huge average daily balance in return).
Chase Business Complete Checking comes with a low monthly fee that can be waived multiple ways—including by maintaining the minimum daily balance. It also offers unlimited electronic deposits, as well as $5,000 in monthly cash deposits at no cost.
Open a Chase Business Complete Account Now
2. For Business Owners Who Need Cash Flexibility: Chase Performance Business Checking
SunTrust Business Advantage Plus Checking offers a slew of great features, but Chase Performance Business Checking has it beat on one factor: cash processing. SunTrust offers $10,000 in free cash processing per month, but Chase Performance Business Checking gives account holders $20,000 in cash deposits monthly. After $20,000, cash deposits only cost $2.50 for every $1,000 you deposit.
This can make a big difference if your company operates primarily in cash. You'll want to have as much flexibility as you can to deposit and withdraw money whenever you need it. That extra $10,000 goes a long way toward providing that extra level of flexibility, and can save you money over the long term by avoiding fees.
Open a Chase Performance Account Now
What's the Right Business Checking Account for Your Small Business?
Whether or not SunTrust business checking accounts provide your business with the banking solutions it needs, it's important to do your homework. Each business checking account comes with its pros and cons—and that's true across banks, as well. Be sure to understand your needs fully, and to shop around between banks. That way, you'll be able to find the account that's right for you, and the kinds of accounts that will work for your business in the future.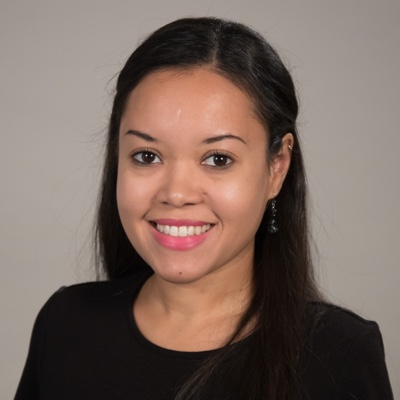 Editor-in-Chief
at
Fundera
Sally Lauckner is the editor-in-chief of the Fundera Ledger and the editorial director at Fundera.
Sally has over a decade of experience in print and online journalism. Previously she was the senior editor at SmartAsset—a Y Combinator-backed fintech startup that provides personal finance advice. There she edited articles and data reports on topics including taxes, mortgages, banking, credit cards, investing, insurance, and retirement planning. She has also held various editorial roles at AOL.com, Huffington Post, and Glamour magazine. Her work has also appeared in Marie Claire, Teen Vogue, and Cosmopolitan magazines. 
Read Full Author Bio