If you're running a business selling goods or services, one of the many things you'll need is a merchant services provider so you can process payments. Choosing the right merchant services provider for your business is a big decision and can make a real difference in how smoothly your operations run and how much processing payments will cost you.
There are many merchant services providers to choose from, including Talus Payments. In this Talus Payments review, we'll break down everything you need to know about this provider, including features, pricing, and top alternatives so you can make an informed decision before choosing the merchant services provider that best meets your business's needs.
Something to consider when choosing a merchant services provider is whether you conduct business in a brick-and-mortar location, online with an ecommerce store, or maybe both in a brick and click capacity. This will help you decide if you need an online or in-person system (including hardware) and will better inform your decision-making process. With this in mind, let's take a closer look at Talus Payments.
What Is Talus Payments?
The name Talus Payments, or Talus Pay, is fairly new but the business itself isn't. They've gone by several different names over the years as a result of several rebrands. You might recognize them by the other names like FPT Operating Company, Crescent Processing Company, or Park Central Company. In 2016, the company was purchased by A&M Capital Partners and Juna Equity Partners, and has been operating as Talus Pay ever since.
Talus Payments Features
Is Talus Payments the right merchant services provider for you? Let's dig deeper into the features they offer. Keep in mind, Talus Payments' website is fairly vague and lacking in detail, and they urge you to contact them for a free quote to obtain more information.
Payment Processing
Payment processing is the bread and butter of a merchant services provider. Talus Payments' key role is to make it possible for your business to process payments so you can successfully complete sales and make money.
With Talus Pay's payment processing, you can process credit and debit cards with EMV chips. They offer solutions for both online and in-person transactions, so whether you have a brick-and-mortar store or an ecommerce business, you'll be able to process payments.
Payment Terminals and Point of Sale 
Part of what Talus Payments offers with their payment processing is access to point of sale systems and payment terminals. They have a variety of options available on their site from simple chip readers to full terminals with cash boxes, depending on what your payment processing needs are.
Talus Payments offers a POYNT Smart Terminal, an EMV chip reader, Verifone VX680 Terminal, a Verifone VX520 Terminal, and a Talus Pay Point of Sale. While Talus Payments claims to have transparent pricing and a price-match guarantee, there are no prices provided on their website. To find out pricing and additional information, you must contact Talus Payments for a quote.
If you require any hardware, you can receive your equipment in as few as two days after you're approved by Talus Payments. If you run into any issues, their customer service representatives are available 24/7. The Talus Payments system is cloud-based, meaning you can manage it anywhere you have an internet connection.
Gift Cards
Talus Payments also provides gift cards and gift card processing, so you can offer your customers another form of payment, as well as encourage them to spread the word about your business. Again, the specifics surrounding this feature, including pricing, are only available if you contact Talus Payments directly.
Merchant Cash Advance
Additionally, Talus Payments offers a merchant cash advance through their affiliate Advance America Capital Corp. To repay this cash advance, a portion of the credit card payments you receive will be automatically deducted.
To qualify for a merchant cash advance from Talus Payments, you need a minimum of one year in business and average monthly credit card processing of at least $4,000 (since this is how the advance will be repaid).
According to the Talus Payments website, the merchant cash advance won't appear on your credit report, meaning it won't affect you credit score. Customers are typically approved in one to two business days after completing a one-page application. Talus Payments' merchant cash advances are free to apply for and have no closing costs or processing fees.
Talus Payments Pricing
As we've mentioned, Talus Payments is not upfront about their pricing structure. To find out what their services cost, you'll have to go straight to the source for a free quote.
They do say that they match prices generated by other quote requests rather than those created by an independent sales agent. And, to motivate you to sign up, you can be eligible for a $250 activation bonus.
Talus Payments Pros
Now that we've taken a closer look at what Talus Payments can offer, let's explore the benefits of this merchant services provider.
Quick Set Up
Quick set-up time and turnaround with equipment was highlighted by several customers in Talus Payments online reviews. Talus Pay says that once you apply and are approved to work with them it takes just days to get the necessary equipment, so if you are looking for a quick solution to your payment processing needs, this could be a pro to consider. Plus, their 24/7 customer service is available to help you set up the equipment and start processing payments.
Custom Solutions
Since Talus Payments is quote-based, you do have the opportunity to create a custom solution that is specific to your business.
In addition to payment processing, Talus Payments also offers merchant cash advances and gift card processing, so you can choose additional services if your business needs them. Talus Payments works with all different businesses from restaurants to ecommerce retail stores and professional services. They offer all-in-one solutions so you can get the payment processing along with point of sale terminals and more.
Talus Payments Cons
While Talus Payments may be a beneficial merchant services provider for some, there are also some considerable drawbacks to this solution. Let's take a closer look at the cons of Talus Payments.
Business Practices
An overwhelming number of negative Talus Payments reviews are centered around the volume of calls people receive from the business. Some people say they get these persistent phone calls having never been a customer, while others say they continue to receive calls even after repeatedly asking to be removed from Talus Payments' calling list.
The Better Business Bureau reported that there were 39 Talus Payments complaints closed since 2016, with 22 complaints closed in the last 12 months.[1] Those 39 complaints are divided among advertising and sales complaints, billing and collections complaints, and complaints of problems with the product or services.
Business History
As we mentioned, Talus Payments (also known as Talus Pay) is a newer name, but the business has been functioning for much longer. However, while a longer time in the business may be seen as a positive, in this case, it isn't. While operating under previous names such as FPT Operating Company, Crescent Processing Company, and Park Central Company, the company had a poor reputation. And while new owners are leading Talus Payments now, it doesn't seem as if their business practices have changed. Thus, you may want to opt for a merchant services provider with a better history.
Lack of Transparency
One of the biggest issues with Talus Payments is their lack of transparency around their pricing structure. While they claim to have transparent pricing, that's not possible with their lack of pricing information anywhere on their site. Similarly, they claim to have a price-match guarantee, but with nothing to support this, we can't say whether this is accurate or not.
The only way to receive pricing information from Talus Payments is to contact them for a quote, and from their negative reviews, it's clear this will put you on a call list that will result in repeated spam-style calling.
Talus Payments Alternatives
Considering the significant cons around Talus Payments, you will likely want to consider alternatives for your merchant services provider. Here are some providers that may be a better fit for your business.
Fattmerchant
If you're looking for transparent pricing in a merchant services provider, consider Fattmerchant. They offer a subscription-based model that has a 0% markup for their services, meaning they offer the true cost of interchange (the lowest cost of accepting credit cards). The least expensive Fattmerchant plan is $99 per month, and there's a different transaction fee depending on where you process the payment. Those costs decrease when you increase the subscription base cost.
Fattmerchant offers many of the regular merchant account features like card processing and terminals for in-person payments, as well as a shopping cart and online terminal for any online purchases you'll have to process. They also offer mobile payment options, integrations, an API subscription so you can customize your own solution, and 24/7 customer support.
Square
If reputation is important to you, then a great Talus Payments alternative is Square. Square is actually a payment service provider, meaning they pool all of the merchants they work with into one giant account, instead of each business having their own account. Square is extremely popular in the payment-processing space, and offers a variety of solutions from point of sale systems to retail-specific solutions and a variety of hardware options. One of the best parts of Square? Their software is free, and you can also receive a free magstripe reader. Keep in mind, you will have to pay fees on each transaction, though.
Square also provides additional features like employee tracking, inventory management, and invoicing. If you're looking for an all-in-one solution, Square could be a great option for your business.
Sign up for Square for Free
Durango Merchant Services
If you're in what's considered a "high-risk" business, you're going to need a high-risk merchant services provider, which is typically harder to find—especially a reputable solution. One option is Durango Merchant Services, which works with businesses that are considered "high-risk" like those that deal with multiple currencies, have high chargeback rates, or businesses with poor business credit.
Durango Merchant Services offers quick setup, along with fraud protection services, and their customers report great customer service. They're one of the more reliable high-risk providers and they have zero complaints from customers and an A+ rating from the Better Business Bureau.[2] However, their pricing is quote-based, so you will want to compare a few solutions before deciding if they can offer you the best solution.
With Durango Merchant Services, you can accept credit cards online and in-person for businesses like pawn shops, membership-based gyms, fantasy sports businesses, and more.
Talus Payments: The Bottom Line
Talus Payments has been passed around and changed names several times since it was first created, but the most recent change was in 2016 when it changed ownership and became Talus Payments. Despite the new name, Talus Payments has a questionable business history.
While their payment processing and merchant cash advance offerings might draw you in, pay close attention to the Talus Payments reviews and complaints that they've accumulated over the years from both customers and those who don't use the product but continue to receive frequent sales calls from the company.
For a more transparent merchant services provider, we recommend checking out a Talus Payments alternative.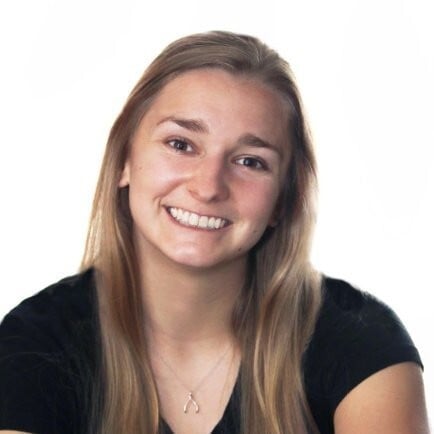 Nina Godlewski is a former staff writer at Fundera.
Nina worked to help make complicated business topics more accessible for small business owners. At Fundera, she focused on complex topics ranging from payroll management to launching a business. She was previously a staff writer at Newsweek covering technology, science, breaking news, and culture. She has also worked as a reporter for Business Insider and The Boston Globe.
Read Full Author Bio