The Economics of Running a New York City Restaurant
If you ask chef Nir Mesika to describe the style of food of his new restaurant, Timna, he'll probably say "Mediterranean" for the "people who don't know this kind of kitchen." For people who are familiar with Jewish-inspired cuisines with flavors from the eastern seas, Mesika would describe it as "the new Israel."
"In Israel now, all the culinary industry, it's very, very popular," says Mesika, sitting on the long leather booth that wraps around the space's rustic, salvaged wood coolness that is so often found in the city's hidden gems. Mesika and his partner, Amir Nathan, point to various cultures coming together in the region as the reason Israel's culinary scene has evolved into a sort of creative conglomeration of spices, herbs, flavors, and cooking style.
"There are a lot of people who come from Poland, Morocco, Egypt … my mom from Morocco, my dad from Egypt," explains the ex-Zizi Limona chef. "And everything mixes together for amazing food. There are a lot of restaurants in Israel doing amazing fusion. That's what makes modern Israeli food. To take all this culture, to combine it together, and make something new."
In all fairness, that's probably also what makes the New York restaurant scene so tasty.
For Mesika, it's all about taking the classics — what he grew up on — and melding it with his own interpretations based on his experiences and culinary style. For instance, taking the popular Mediterranean dish hummus and serving it with octopus and baba ganoush. Or taking the popular tomato-based stew Shakshuka and serving it alongside veal sweetbread, harissa, and quail egg. The menu is modestly priced for New York standards with Jewish-inspired dishes, but in Mesika's own words, "with a twist," including Yeminite kubaneh bread, sea bass sashimi, and bedouin octopus. If you want an alcoholic beverage to sip along with your meal, there are a number of beers, wines, and wine cocktails to choose from, all mostly from local breweries and wineries. However, some more exotic options do make an appearance like the Greek wine Assyrtiko, which comes from a volcanic region, tastes of minerals, and pairs perfectly with the octopus and Mediterranean sashimi, recommends Nathan.
Since opening its doors three months ago, Timna joins New York's exploding restaurant scene and its 45,209 other eating and drinking establishments. Thanks to an improved economy, new restaurants have been rapidly opening — instead of closing only a few years ago — and sales are expected to reach $35.8 billion in New York this year and a record-high of $709.2 billion nationwide, according to the National Restaurant Association.
Want proof of this popping restaurant scene? Take a walk down any street in New York and you'll likely be surprised by a new eatery or bistro that didn't exist the week prior. It's hard to keep up with all the hustle and bustle. If you ask the restaurateurs behind these establishments, they'll agree that competition is tough. Just take a look at the widely cited Ohio State University study that finds 60 percent of restaurants close within its first anniversary and 80 percent within its five-year mark.
In a sea of interesting takes on cuisine and dining, how do you stand apart?
For Wall Street trader-turned-restaurateurs Bobby Fry, the best businesses are all about solving a problem through their product or service and that's exactly why Fry announced his upscale Pittsburgh eatery, Bar Marco, would eschew accepting gratuity starting in April. Since implementing the no-tipping policy, Bar Marco's revenue spiked by 26 percent in one month and profits tripled within two months. Fry tells us the focus "should always be making proactive shifts that's keeping you ahead of the curve."
For Michael Chernow of the famous Meatball Shop, staying "ahead of the curve" is all about reinventing classic meatballs and implementing new technology for streamlined services — especially useful when people are lining up for hours just for a taste. Chernow says he's always looking for new innovative technologies because that's what New Yorkers expect. Chernow's strategy seems to be taking off and last month, the restaurateurs opened his fish-obsessed operation, Seamore's, in Nolita.
Apart from obtaining the permits and licensing required to open a food and drink establishment, there are strategic tactics the smartest restaurateurs turn to, leading to mouthwatering growth. Below, Mesika and Nathan break it down:
1. Get to know your partner, industry, and community really, really well.
Mesika and Nathan met nearly two years ago when one was the executive chef at Zizi Limona in Brooklyn's Williamsburg neighborhood and the other was the a general manager at Antibes Bistro in New York's Lower East Side.
"I used to live two blocks away from [Zizi Limona]," says Nathan, "and one day I was on my way to get a sandwich and I saw Nir in front of the restaurant. I knew his wife from Antibes where she used to work for a short while. So I recognized him and we started talking. I used to go there, sometime in the mornings when they were still prepping food for dinner."
He continues: "Then a year later we just started thinking about the idea of actually doing something together. This was 2014."
Mesika and Nathan really got to know one another during their time brainstorming before they made the jump to become partners, a relationship that often makes or breaks a business.
"The idea was that we would take parts of what was missing in the places that we worked at and build our own product," says Nathan.
Mesika agrees: "I always appreciated his work in the last restaurant that he worked at and he always appreciated my food in the last restaurant. So we decided to do something together. To give it some of our interpretation, you know. That I will come and make food with my food vision. And he comes with his knowledge about wine and service and how to manage a restaurant. And we combine it together and do something that belongs to us."
Next, the duo started talking to people in the industry to find out what spaces were available and who might be willing to invest in their new venture. Without a deep knowledge of the underpinnings of your industry and community, this information would be difficult to uncover, especially if you're new to the restaurant game with little capital on hand. In came Ori Apple, Nathan and Mesika's third partner and owner of the Hummus Place in the East Village that would become Timna's space.
Lastly, ask any business owner and they will tell you that location matters a great deal. If you're going to create an atmosphere that those in the neighborhood appreciate, then you have to know the neighborhood thoroughly. In the East Village people enjoy discussing music and the arts, says Nathan, so Timna plays Rock 'N Roll "very New York" music and hires servers who live in the city and "connect to the culture of the city and the arts," he explains. "It all comes together."
2. Obtain capital.
No matter how outstanding your vision is, you're going to need some capital to get going. And the amount you'll need upfront varies widely depending on the area, the space, and what you want to do with it.
According to Mesika, you need at least $400,000 to open a restaurant in New York, which is about how much the Small Business Chronicle quotes when it comes to basic start-up costs. According to famed restaurateur David Chang, upfront costs can be anywhere between $300,000 for a cozy, comfortable space up to $10 million for a four-star operation in New York. Additionally, don't forget to include marketing, advertising, signs, and menus in your startup costs.
To save money on Timna, the partners built the space from scratch.
"I built these couches," says Nathan. "And Nir did the entire kitchen. We did everything ourselves, the floors, everything. That saved us a lot of money."
3. Always balance the front and back of the house.
We've heard this advice before from successful entrepreneurs, including Fry, who say that creating an exceptional experience for customers has everything to do with maintaining a perfect balance between the front and back of the house.
The same paradigm holds true for Timna.
"The front of the house has to be the same level as the back of the house," says Mesika. "That's what makes it a success. It's not that you're just coming for the food. When you come in, you need to get everything. Good service. A good wine list. Good atmosphere. And of course, good food."
"If I come and I had a very good meal, but the service was bad, I would never be back," the chef continues.
To achieve this kind of experience, Nathan created a service structure that's based on steps to keep a 50/50 split between the front and back of the house.
"It's very important to me that the whole experience is the product," he explains. "We try to create a balance all the time between service, food, and the atmosphere because diners in New York … they know what they pay for. Not only that, we respect our profession. We want to create the right balance, the right place."
When it comes to the front of the house, Nathan says he trains his waitstaff to listen to cues to engage in conversations with customers, but not so much so that they feel overwhelmed, which can be a delicate balance.
4. Never get too comfortable for regular brainstorming sessions.
Often, businesses will get lazy once they've found a formula, but the problem with that is that you'll eventually fall behind. If you're going to stay ahead of the curve, you have to know what's changing and what's not working so you can fix it before it becomes a real problem. This means constantly talking about your business and revisiting your business model so that you can identify these issues.
According to Nathan and Mesika, the duo brainstorm every morning and evening. Topics of discussion include everything from what dishes people ordered to what dishes people didn't order to what kind of feedback customers are giving to basically how they can do it better the next day.
If all of the above sounds like a lot of work, we never said that it wasn't. If you're going to stress over how fresh your lettuce is or if the tomato stew will be ready in time, then you better love what you do. Once you've decided the ridiculously long hours and risky competition is worth it, then do your homework, get the required paperwork in order, and implement a strategic plan to keep you above water and ahead of the curve.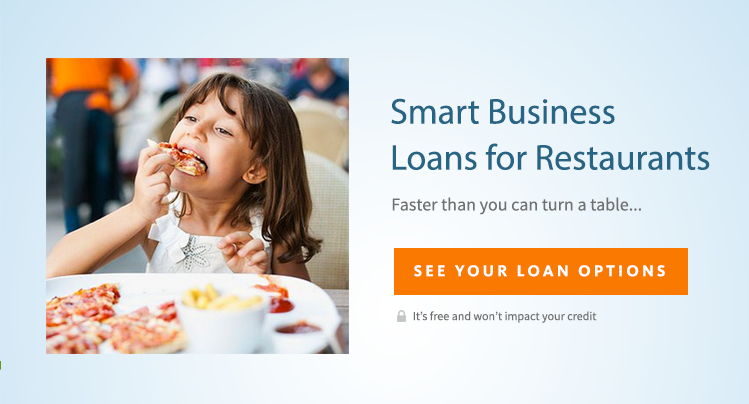 Vivian Giang is a freelance journalist who covers strategy, leadership, organizational psychology and gender issues for Fast Company, Marie Claire, Fortune, Slate, among others. Previously, she was the lead entrepreneurship editor at Mic.com. Prior to that, Vivian launched the Careers vertical at Business Insider, which focused on the evolving office, emerging industries, and the most current employment trends. You can find her on Twitter at @vivian_giang.
Latest posts by Vivian Giang (see all)