The Economics of Starting a Brewery
Craft beer is so popular, you can get it anywhere these days: delis, restaurants, and even Major League baseball stadiums. With its ample sales in recent years, it's hard to imagine anyone prefers Budweiser-esque beers.
The craft beer industry made up 10% of the nation's total beer sales in 2012, which is, truthfully, nothing when you compare the numbers to MillerCoors or Budweiser. But, what makes craft beers worth noting is that the numbers are growing exponentially fast while overall beer sales are declining. In 2013, overall beer sales saw a 1.9% decrease, while craft beers enjoyed a 17.2% increase, according to the Brewers Association. In the same year, the overall beer market sold $100 billion in beers and craft brewers raked in an estimated $14.3 billion, up 20% from the $11.9 billion it sold in 2012.
A fascination with independent, local beer makers using traditional ingredients, like malt barley, has resulted in breweries bubbling up all over the map. Last year, there were more than 3,000 breweries operating in the U.S.— the first time breweries in this country has crossed this number since the 1870s. These small and independent breweries made $33.9 billion for the U.S. economy in 2012 and provided nearly 400,000 jobs.
One of those small and independent breweries is No Label in Katy, Texas, which was started by the husband-wife team, Jennifer and Brian Royo. In 2006, a homebrew kit was given to Brian as a graduation present, which led to batches of beers made in his garage, which led to brewing classes at Defalcos Homebrew Store, which resulted in an intense passion for beer-making. Three years later, the idea for No Label was hatched during a Royo family outing after enjoying a few of Brian's homebrews. No Label's first keg was sold a year later on December 21, 2010.
The Royos are only one example of the increasing number of people, from all walks of life, who are curious about starting a brewery. Like everything else in life, daydreams are far from reality. Below are a few things to consider if you really want to turn your passion project into a real business:
1. Choose a name…and make sure no one else is using it!
The craft beer industry is becoming so increasingly crowded that they're running out of names, according to an NPR article. That's why it's important to come up with a unique name, then check to see if anyone else is using it.
Gregory B. Perleberg and Jeffrey C. O'Brien, both attorneys with the Minneapolis-based Lommen Abdo Law Firm, write in The Growler that after Googling your potential name, consider checking your state's Secretary of State's website and United States Patent and Trademark Office's trademark database for entities with similar names. You should also do the same for your beers. Subsequently, you should consider trademarking your brewery and beer names.
Regardless, when coming up with your name, make sure there is a good story behind it because local craft breweries are all about personal relationships. You need a good story to tell your customers.
In the Royos' case, they got lucky because their name is good and there's a good story behind it. Or, more accurately, two stories. The first is that Brian was peeling off the label of a bottle and thought, "Hey, there is no label on this beer bottle." The second is that Jennifer and Brian wanted the name of their company to represent their family as a whole. After trying out many other names, ultimately, the Royos decided on "No Label" — a brand with multiple personalities and beers too unique to be labeled.
2. Apply for all licenses.
During your beer-making daydreams, it's probably easy to forget that beer is a heavily regulated business. There's a lot of waiting on permits and licensing, says Jennifer.
First, you need to obtain a license from the Alcohol and Tobacco Trade and Tax Bureau (TTB), the entity responsible for enforcing laws "regulating alcohol production, importation, and wholesale businesses; tobacco manufacturing and importing businesses; and alcohol labeling and advertising." This process may take six to 12 months to complete, according to Perleberg and O'Brien, because aside from inspections, background checks on directors, officers, and owners are required.
Next, brewery owners need to apply for applicable state and local licenses. Check with your state and local governments to find out which licenses you need to attain.
Collin McDonnell, cofounder of HenHouse Brewing Company, gives all potential-brew owners a dose of reality on the federal and state agencies you never think about, but will definitely have to deal with:
"There are federal and state agencies that get all up in the business of any booze maker, and the wastewater treatment folks in your municipality will want to have more than a few words with you before you start operations. There are far more agencies you will need to report to than you realize, and the first thing you should do when you decide to start a brewery is to contact all of them and ask if they have a punch list of compliance items for breweries. More likely than not, they don't, so don't be discouraged when they can't give you advice on getting your operation off the ground."
3. Decide how much money you'll need to get started.
How much money do you need to start a brewery? The amount of $1 million is thrown around a few times in this forum on BeerAdvocate.
Jacob McKean, founder of Modern Times Beer, a brewery in San Diego, wrote that he raised $1.25 million to start his brewery. He admitted that he could start one for less, but then he would have to "compromise quality, sacrifice worker safety, put off crucial purchases, make [himself] inefficient, and worsen the consumer experience."
McDonnell advises potential brewery owners to write a business plan, then double your estimated cost, because "HOLY HELL STARTING A BREWERY IS SO EXPENSIVE," he writes.
When asked what they needed to get their brewery off the ground, Jennifer tells Fundera: "A lot of money." In the beginning, Brian's parents, Gil and Melanie Royo — who are also both co-founders — put money up for the brewery. Next, the team sought investors and today, No Label is backed by five investors, mostly made up of family members and co-workers of Gil from an oil and gas company.
4. Find your space, purchase (or lease) your equipment, and give yourself adequate time to make beer.
When it comes to finding a space, it's all about location, location, location. Since a huge draw in craft breweries is its locality to neighborhoods, it's optimal to find something convenient for residents to visit for tastings and other events.
"I think people want to be able to visit a brewery and see the beer coming from that location. It makes it more personal," says Jennifer. "Homebrewing has grown lately as well. People are wanting to learn how to brew and by doing that, it interests them to visit their local brewery. Local is important to people."
Make sure you purchase (or lease) all the necessary equipment to start a commercial brewing operation, which includes, according to Clayton Browne at the Houston Chronicle, "at least two stainless steel or copper tanks, a heat source for one of the tanks, a fermentation cellar, clarifying/filtering facilities and bottling/packaging equipment if you plan to sell the beer off-premises."
Importantly, Browne says you should give yourself 120 to 180 days to tweak your recipes and brewing process before opening for business.
5. Know how to sell your beer.
This might sound simple enough, but not everyone knows how to sell what they make. Instead, they just like the meditative process of making the beer. The reality is, you have to love sharing — and selling — your beer to large groups of people.
Jennifer explains: "Beer is not just something you make. To us, we truly care about each beer we make and send out. We want people to enjoy it. We enjoy talking to people about our beer during our tastings. Our best memories are enjoying company with craft beer."
6. Stand apart from the rest.
It's a crowded market out there, so how do breweries stand apart? The obvious weapons you'll need are vision and drive. You're going to have to do a lot of things yourself and you'll have to learn how to do them quickly. With all the work involved, you need vision to remind yourself why you're putting in long days and nights.
Jennifer says No Label prides itself on being family-owned and operated. As a result, the company's atmosphere reflects that motif.
"Our tastings are kid and dog friendly," she says. "We always have something for the whole family to do here. We live in Katy and have one child, so we liked the idea of a more family-oriented brewery. We usually have snow cones for the kids and dog rescue groups — we do a lot with animal rescue groups — and games."
The reality of starting a brewery isn't just about making beer, tasting beer, and sharing beer. It's an expensive operation to start and takes a lot of time and drive to get off the ground. But it is an industry that's experienced an explosive renaissance of some sort, as more and more people become interested in beer-making in recent years. While the first year was difficult for the team at No Label, Jennifer says they had "tremendous growth" between the second and third years and are actually trying to grow slower in the coming years. No Label currently employs 11 people and is projected to make 5,500 bbls (each bbl. is 31.5 gallons) in 2015.
Remember, this all started from a homebrew kit given to a new college graduate. For everyone who dreams of brewing, pouring, sharing, and selling your beer, there is hope for the rest of us after all.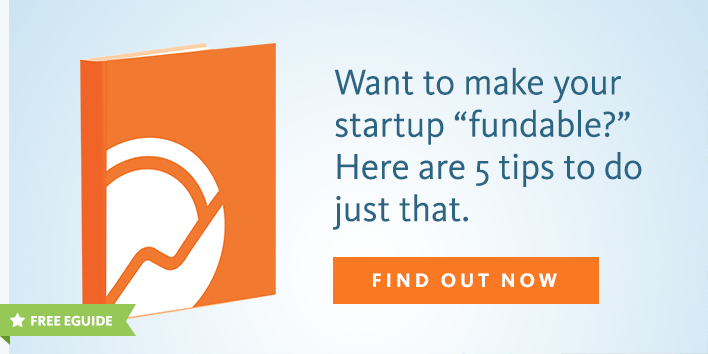 Vivian Giang is a freelance journalist who covers strategy, leadership, organizational psychology and gender issues for Fast Company, Marie Claire, Fortune, Slate, among others. Previously, she was the lead entrepreneurship editor at Mic.com. Prior to that, Vivian launched the Careers vertical at Business Insider, which focused on the evolving office, emerging industries, and the most current employment trends. You can find her on Twitter at @vivian_giang.
Latest posts by Vivian Giang (see all)