The Economics of Starting a Photo Organizing Business
Since people first began taking photographs, they have found ways to earn an income from their passion for the industry. Businesses have grown and changed over time including professional photographers, one-hour photo labs, custom frame shops, camera stores, online photo sites, and scrapbooking through direct sales companies such as Creative Memories.
In fact, photography is one of top hobbies in the world and according to a recent study from Shutterfly: "Americans now take more than 10 billion photos every month, bolstered by the ever-present mobile phone, which nearly 60 percent of respondents say is their primary photo taking device."
People are taking photos at a record pace yet they don't have time to sort through and organize their photos, let alone print them. In addition, hundreds of thousands of photos that were printed over the years languish in shoeboxes and bins. The need to hire someone to organize and manage your photos has emerged as a new service industry with a proven track record and great growth potential.
The Statistics are Staggering
While the number of digital photos taken has exploded, there has been little effort to educate the consumer on best practices such as naming, collating, and protecting those precious images. The average person does not have a system or backup plan in place for easily finding their favorite photos, thus their entire collection is at risk. The Center for Research on The Epidemiology of Disasters estimates that each day "Seven million dollars worth of phones are lost or stolen." As mobile devices become the camera of choice for many families, a stolen phone can include a family's entire photo life.
People love to record and document their family memories in multiple ways and video has become an increasing focus. According to Scan Café, "Video tapes were one of the most successful consumer products ever fielded and some 6 billion tapes have been sold in the US with an average length of two hours. That is 12 billion hours of footage of babies' first steps, weddings, BBQ's, and graduations." But video tapes were never meant to be a permanent medium and less than 1% of these tapes have been converted to a digital format. Not only do consumers ask for assistance with their digital and printed photos, but photo organizers find requests to digitize media collections common.
These numbers barely scratch the surface of the overwhelming need in the marketplace. People are struggling with information overload. As a society, we went from having simple, proven ways to take and print photos to a full-scale Vegas all-you-can-eat buffet, in the course of 15 years. People are drowning in technology and in data. A photo organizer can step in and offer personal, one-on-one assistance.
Who are the Photo Organizers
Personal photo organizers are independent business owners who offer a wide-range of photo creation, organization, and management services. Their services range from simply helping with a system to sort and organize printed or digital photos to taking on large projects that involve a life's-worth of photos.
Services range from: Organizing digital and printed photos, creating traditional or digital photo albums, creating video slideshows, scanning prints and slides, converting outdated media into viewable formats, creating one of a kind photo gifts, installing backup systems, and one-on-one technology instruction.
Photo organizers work with an average of 4-6 clients per month, usually with the person who is considered the gatekeeper of their family photos and video collection. Clients generally come from double income homes in the $75,000+ income bracket. Often the main household photographer, this group can range in age and span three specific demographics — working moms of school age children, working moms of adult children, and newly retired seniors.
While diverse in age, they share common similarities. They have a strong desire to document their children's lives and pass on a legacy of photos and stories. They recognize the emotional impact that photos have and how positive memories and experiences contribute to the emotional health of their family. They have a keen desire to connect generations through stories, photos, and shared memories. They do not need to be persuaded about the importance, and are often plagued with frustration and feelings of inadequacy about not being able to manage their photos.
To better understand this new and growing industry I interviewed 3 successful photo organizers from Florida, Canada, and Oregon. They are Sylvia Cullio of Photos Organized, Daina Makinson of Snap Shot Solutions, and Rita Norton of Photovation.
1. Who is the target audience for your company?
Sylvia : I focus mostly on digital photo organizing for career women, ages 35-55, married with 2 -3 children, short on time, a lot of disposable income, and with a strong sense of family.
Daina: I target 3 customer groups — wealthy stay-at-home moms with more than one child, wealthy baby boomers, and active seniors still living in their own home.
Rita: I work primarily with professional or retired affluent women who are too busy or don't want to take the time to learn new technology to manage their photos.
2. What is the specialization of your company?
Sylvia: Primarily it is remote digital photo organization/management with secondary services in photo books and scanning.
Daina: I am a one-stop-shop for all photo management needs but my favorite thing to do is print photo organizing and create photo books for my clients. It's personally rewarding to have the conversations and hear my clients share their stories as we work through the photos together. My love for people really comes out here so I guess that is why I would call it my specialty, as it gives me the most opportunity to connect.
Rita: I focus on three key areas: scanning, album design, and slideshows. Any project that I work on tends to have numerous phases, which means that each of these services have additional components to them.
3. What product or service has shown the best return on investment?
Sylvia: Without a doubt, my best ROI has been and, continues to be, my annual membership with APPO. For one thing, the annual fee pays for itself, multiple times over, in quality partnership discounts and promotions. But more importantly, the regular training, support, and active community and networking cannot be measured.
Daina: Print photo organizing. The only cost of goods is the Legacy Box. As I charge for my time in 3 hour increments, the rest is profit.
Rita: Scanning combined with album design.
4. How long have you been in business?
Sylvia: I started my business in August 2011.
Daina: Three years.
Rita: Two and half years.
5. What are 3 essential skills for success?
Daina: Creative problem solving, big-picture thinking, and paying great attention to detail.
Rita: The ability to communicate effectively with people (often virtually), to deliver complex information in understandable manner, and to build trust and mutual respect over personal photos and stories.
Sylvia: Technology smarts! An appetite for life-long-learning given all the rapidly changing technology. The third would be the ability to live in front of computer to accomplish the majority of the job.
6. In your opinion, what is the income potential?
Sylvia: If you are a solopreneur, doing all the work yourself, there is a limit on how many clients you can take on at any given time, due to the labor-intensive nature of the job. Therefore, the income potential will vary depending on hired help and additional streams of passive income. The annual range can be anywhere from $10,000 part-time, to $100,000 working full time with assistants, organizing VIP clients, selling digital products online, and affiliate income.
Daina: $50,000 to $75,000 annually.
Rita: If you take the time to say YES to only your ideal client, you can earn 50,000+ annually without working full-time.
7. What is your personal background?
Sylvia: With a BA in psychology from the University of South Florida, I worked for over 20 years in supervisory and quality control roles in the field of social services, for both non-profit agencies and county government. Due to a merger, I was laid off and wanting flexibility to raise our family, decided to start my own business, uniting 2 of my passions: organizing and photos! That's when I found APPO.
Daina: I have 30 years experience as a retail buyer with department stores and most recently with TJX Canada (TJMaxx, Marshalls, HomeGoods, Winners, HomeSense) I drove a successful and profitable business with 45 million dollars annual sales.
Rita: Finance major – worked as an analyst and a marketing manager for a computer company for 10 years. Then started a greeting card design business, ran that for 13 years along with a photography business. Sold the design company and now focus solely on photography and photo organizing.
Outlook for the Future
For anyone who has an interest in starting a photo organizing business, the outlook for the future couldn't be better. The technology available for these companies is excellent, and the overall market is strong and growing. If you have the technological skills as well as the skills mentioned by the interviewees, you can succeed. As the field develops, there have been additional opportunities emerging in areas such as genealogy and businesses-to-business. The high growth potential of this industry represents multiple benefits to society, individual consumers, and budding entrepreneurs. The world is experiencing a rapid change in technology, and photo organizers are an important part of this change, providing a means to preserve history for people who simply don't have the time or knowledge to do so.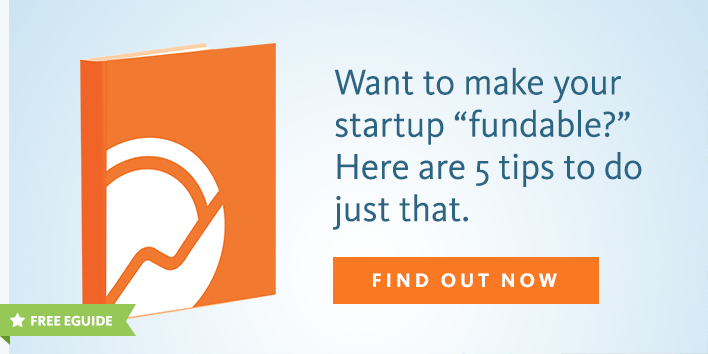 Cathi Nelson founded the Association of Personal Photo Organizers (APPO) as an answer to the growing challenge of our digital age – an easy solution for organizing printed photos, digital photos, videos, and everything in between. Today, APPO serves hundreds of members throughout the US, Canada, Australia, and the U.K. As a pioneer of the growing photo-life management industry, Cathi has spoken at various industry conferences and has been featured in the New York Times, The Atlantic Magazine, Success Magazine, Wall Street Journal, and Better Homes and Garden.
Latest posts by Cathi Nelson (see all)