Throwback Thursday: Tools that Used to Run Our Office, But Now Must RIP
Once upon a time, there lived office equipment that was a large part of our every day lives. It was noisy and slow, but we relied on it to get our jobs done, not knowing what the future would hold. Fast forward about two decades and the office place has magically transformed. For the sake of nostalgia, and #tbt (Throwback Thursday), let's take a walk down office tools memory lane:
1. Floppy disks.
You're next, CD drives.
2. Time Clocks
Thank you time tracking apps for banishing that sound from our minds and hearts forever.
3. Fax Machines
If you're still using a Fax machine, it's necessary you meet CamScanner.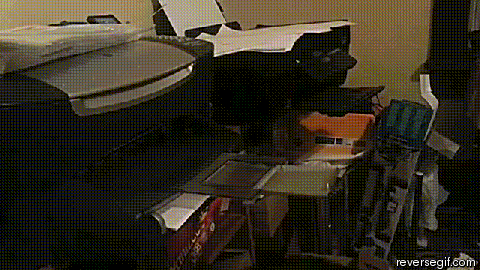 4. Desk Calendars
If my Google calendar didn't alert me to meetings, I would probably miss them…all.
5. Petty Cash Boxes
With Expensify, I get to use my credit card for petty expenses (and raking in the air miles).
6. Wite-Out
Thank God for the delete button.
7. Giant Desktops
If I can't put it on my lap, I don't want it.
8. Filing Cabinets
With Dropbox, we're saving our environment…and our sanity.
What office tools do you "miss" most?

Meredith is Editor-in-Chief at Fundera. Specializing in financial advice for small business owners, Meredith is a current and past contributor to Yahoo!, Amex OPEN Forum, Fox Business, SCORE, AllBusiness and more.

Latest posts by Meredith Wood (see all)