If your business accepts credit cards, whether in-person or online, you'll need merchant services—the technology that actually allows you to take and process payments. When it comes to merchant services, however, there are a number of options, each with particular feature sets and unique pricing models.
This being said, regardless of the specific solution you choose, you'll need some type of payment gateway. The payment gateway is a software application that transmits a customer's payment information to the payment processor, which works with the credit card issuer to confirm the sale, and passes the approval back through the gateway.
Therefore, a payment gateway is a crucial piece to the overall payment process, meaning you'll not only want one that provides the service you need, but also one that's secure, reliable, and affordable. If you're looking into your payment gateway options, you may come across one of the oldest payment gateway providers in the industry—USAePay. What kind of payment solutions can the USAePay gateway provide? Are they the right payment gateway for you? We'll help you answer these questions, and more, in our USAePay review—explaining everything you need to know about this payment gateway to determine what's best for your business.
What Is the USAePay Gateway? 
The first question to address in our USAePay review is: What exactly is the USAePay gateway? With the complexities involved in the merchant services industry as a whole, it's important to explain how the USAePay gateway works and how this type of service differs from many others available on the market.
To begin, USAePay is first and foremost a payment gateway provider. As we explained briefly above, they provide their payment gateway software to merchants, giving them the ability to pass on the customer information that makes it possible to accept and authorize payments. Although the USAePay gateway serves as the middleman between the merchant and payment processor, USAePay does not actually process payments or offer the merchant account that is necessary to receive payments.
Therefore, in order to use the USAePay gateway, you would need to work with a third-party payment processing company  (like PayPal, Worldpay, etc.) who is authorized to process credit card transactions between buyers and sellers. You would connect your USAePay gateway to this processor and then would be able to accept, process, and receive payments from your customers. Additionally, you can use the USAePay gateway to accept ACH payments—however, you'll also have to work with a third-party ACH processor to be able to do so.
With all of this in mind, it's also important to note that many merchant service providers, like Stripe or Square, offer payment gateway functionality as part of their solution—meaning their service will take care of the entire payment process—from receiving customer information to depositing the payment into your business bank account.
However, it's also worth keeping in mind that your business might not need all of the features involved with a merchant service provider—say if you just need to connect a payment gateway to your ecommerce software to accept credit cards through that platform—and therefore, you would only need a solution like USAePay.
When it comes to USAePay, you're only dealing with the actual payment gateway part of the process (connecting you and the payment processor) making their service most comparable to a provider like Authorize.Net.
Moreover, whereas some payment gateway providers (including Authorize.Net) allow you to purchase their software directly from them, USAePay does not. Instead, they partner with payment processors (in this case, referred to as resellers) who offer the USAePay gateway as part of their solution.
Considering these significant distinctions between USAePay and other merchant service providers, as a payment gateway provider, USAePay offers a variety of different solutions—including payment gateway software for EMV processing, ecommerce stores, mobile payments, and more.
USAePay Review: Pricing
As a payment gateway that is sold by third-party processors, USAePay does not provide any pricing information on their website. Essentially, the price it will cost your business to use the USAePay gateway will depend on the reseller and how they price their services. According to the USAePay website, some of their registered resellers include: eMerchant, Axia Payments, PaySimple, iPayment, Talech, Gravity Payments, and UMS Banking.[3]
Therefore, if you're interested in using the USAePay gateway for your business, you'll have to work through one of these resellers to determine their specific pricing. This being said, it's important to note that payment processing costs often vary based on the type of transaction—with online payments costing more than in-person payments due to the greater associated risk of fraud with payments accepted online.
Additionally, it's worth considering how industry processors typically price these kinds of services, to have an idea of what to expect when working with a reseller. Generally, a merchant service provider will charge a combination of transaction fees, flat fees, and incidental fees. With a payment gateway like USAePay, you'll certainly pay transaction fees, which are charged at a certain percentage rate or flat fee for each transaction you process. For online processing, this fee is typically 2.9% + $0.30 per transaction. With Paysimple, for example, the credit card processing fees you'll pay will depend on your business; however, standard rates are as low as 2.49% per transaction.
In terms of flat fees, your processor may charge a monthly fee for access to their software, one for access to the USAePay system, as well as other monthly fees like PCI-compliance fees, statement fees, or even one-time fees, like an account setup. Depending on the specific provider, these kinds of fees will vary—but generally, can be as small as $5 or $10 and as high as $100. To use Paysimple as an example again, Paysimple charges $24.95 or $54.95 for their software plans.
Finally, your processor may charge incidental fees, for actions like chargebacks or batch processing. These are charged when they occur and typically fall on the lower end of the price spectrum—Paysimple charges $25 for chargebacks and $0.29 per daily batch of transactions.
With all of this in mind, however, the ultimate price of using the USAePay will still depend on the reseller you work with and how they price their service and each of these different types of fees. Therefore, because you have no standard to refer to for USAePay gateway pricing, it's all the more important to thoroughly review any contract or agreement from a third-party provider to determine what kind of fees they charge and how much the service will cost your business.
USAePay Review: Pros
Taking into consideration the USAePay solutions, respective features, and pricing information we've discussed thus far, let's continue our USAePay review by highlighting the most notable benefits and drawbacks of this payment gateway provider—keeping in mind, of course, that it is more difficult to evaluate USAePay compared to some other products given that it is distributed by resellers.
Payment Gateway Options
It seems that the greatest advantage that USAePay offers is their core payment gateway software. As a payment gateway provider, USAePay doesn't simply provide you with the ability to accept payments online, but in a variety of different ways. You can use the USAePay gateway by integrating with your online shopping cart, creating payment pages for your website, using their virtual terminal, integrating with POS software, and connecting a card reader to your mobile device.
With this flexibility, USAePay does not limit you in their payment acceptance abilities, allowing you to take payments at any time, in any location, in whichever way works best for you. Additionally, with API tools available for the majority of their solutions, USAePay further extends your capabilities, providing you with the opportunity to create a unique and customized payment solution if you so desire.
Moreover, with each of the different solution types, USAePay offers more than just their payment gateway software, including a number of additional tools—and most importantly, PCI compliance, fraud protection, and robust customer support with all of their service options.
USAePay Review: Cons
Although there's no doubt that USAePay offers businesses a solid payment gateway with many payment acceptance options, there are also downsides of this solution to consider as well—here are two:
Pricing
Unfortunately, as a payment solution sold by third-party resellers, there is no standard for USAePay pricing. Although this isn't to say that a reseller won't offer the USAePay gateway at a fair price, it certainly makes it more difficult to know what to expect, as well as compare the overall cost against other options on the market.
Additionally, with all of the payment gateway providers, like Authorize.Net and Braintree, as well as payment and merchant service providers out there who offer transparent, accessible pricing, it's difficult to recommend an option with so many cost-related unknowns.
Outdated
Although in certain situations, age can be beneficial, it seems that as one of the oldest payment gateway providers, USAePay has not been able to keep up with some of their more technologically sophisticated competitors.
As you can see by looking through the USAePay website and support pages, the USAePay interface is not as intuitive, clear, and appealing as competitors like Square and Stripe. Additionally, based on the information in these pages, USAePay is limited in terms of the POS software, EMV devices, and additional tools that it can integrate with.
When comparing USAePay to a payment gateway like Braintree, you'll find that Braintree simply has more to offer and is more up-to-date. For example, Braintree can integrate not only with ecommerce platforms, but also invoicing software, analytics tools, and accounting systems. They can also accept more modern payment methods, like Venmo and PayPal.
USAePay Review: Top Alternatives
Before deciding to work with a USAePay reseller, it's worth considering alternative options on the market, some of which we've mentioned in this USAePay review already. Overall, with the lack of clarity involved in the USAePay gateway pricing, as a product sold by third-party resellers, we'd recommend looking into competitors that provide a payment gateway as part of their service package. This being said, here are two solutions you might consider:
Stripe
If your business doesn't require a dedicated merchant account, Stripe is certainly a USAePay alternative to explore further. As a payment service provider, Stripe not only provides you with the software you need to accept payments, but also includes the actual credit card processing as well. With Stripe, therefore, you won't have to worry about connecting a payment gateway to your merchant account—the entire process is handled by Stripe.
Additionally, as a payment service provider, Stripe allows you to accept the majority of payment types, including credit cards, debit cards, and mobile wallets—and can process over 100 different foreign currencies. Like USAePay, Stripe gives you the option to accept payments in the way that works best for your business, including using an embeddable checkout, in-person card readers, invoicing software, and connecting to hundreds of platforms and tools. Plus, known for their customization and development technology, Stripe allows you to create any type of solution using API tools.
Furthermore, Stripe does not charge a monthly fee for the use of their software—on the whole, they only charge you per transaction, with competitive rates for online and in-person payments.
All of this being said, then, Stripe provides much the same capabilities as the USAePay gateway, but is more up-to-date, includes credit card processing, and offers transparent pricing—making it a USAePay alternative worth considering.
Braintree
On the other hand, if your business does need a dedicated merchant account, you might look into Braintree as a USAePay alternative. As a PayPal company, the Braintree payment solution includes both a merchant account and the payment gateway you need to accept payments online.
With Braintree, you can accept major credit and debit cards, Venmo, digital wallets, ACH payments, and of course, PayPal. Additionally, Braintree gives you the ability to accept payments in a variety of ways—integrating with your app or website as well as connecting to ecommerce platforms, accounting and invoicing software, and more.
It's important to note that Braintree does not directly offer in-person payment processing, but you can connect your Braintree account to PayPal Here to be able to accept in-person payments. Moreover, the Braintree payment gateway also includes fraud tools, data encryption, reporting, recurring billing capabilities, as well as phone and email support.
In terms of cost, Braintree offers a simple and transparent pricing model. On the whole, you'll pay a 2.9% + $0.30 per transaction fee with no extra fees, other than the $15 chargeback fee. If, however, you choose to integrate Braintree with a merchant account you already have, you'll have to pay a $49 monthly gateway fee, as well as an additional $0.10 per transaction.
Since Braintree is backed by one of the biggest names in payments, there's no doubt that they are a USAePay alternative worth considering. With a number of online payment acceptance options, a dedicated merchant account, and clear and transparent pricing, Braintree can certainly accommodate businesses in some of the areas where the USAePay gateway is lacking. Plus, although Braintree doesn't provide capabilities for in-person payments, you can easily work with PayPal to receive this functionality.
USAePay Review: The Bottom Line
At the end of the day, the payment solution that's best for your business will depend on a number of factors—such as the types of payments you need to take, the method in which you're going to be accepting them, whether you need a dedicated merchant account, and more. Therefore, as an integral part of your operational processes, only you can decide which payment solution is right for your business.
This being said, if you're looking specifically for a payment gateway provider, there's no doubt that USAePay can offer a solid payment gateway software that can be implemented in a variety of ways. However, as a legacy product only available through resellers, it's also difficult to say that you won't be able to find a better option elsewhere.
If you only need payment gateway functionality—to connect to a platform or service you already utilize and accept payments—you may consider an alternative like Braintree or Authorize.Net. On the other hand, if you'd need a merchant service provider who can accommodate end-to-end processing, you may look into a solution like Stripe or Square. Overall, each of these alternatives offers the same (if not greater) payment services that USAePay provides, but with more advanced technology and transparent pricing.
Ultimately, though, the decision is up to you—and if you're interested in using the USAePay gateway, you'll need to contact a reseller and discuss the options they can offer your business.[3]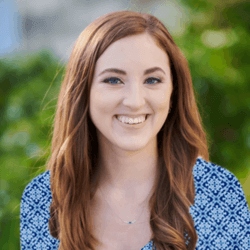 Senior Staff Writer
at
Fundera
Randa Kriss is a senior staff writer at Fundera.
At Fundera, Randa specializes in reviewing small business products, software, and services. Randa has written hundreds of reviews across a wide swath of business topics including ecommerce, merchant services, accounting, credit cards, bank accounts, loan products, and payroll and human resources solutions. 
Read Full Author Bio