Business owners who can sell their goods online can significantly increase their business revenue by opening up an ecommerce store. While this may sound like a significant undertaking, there are many ecommerce platforms out there to make the process as seamless as possible. In some cases, you can build a fully functional online store in a matter of hours.
However, with so many options out there, you may not be sure which ecommerce platform is right for your business's needs. Whether your business website is built on WordPress or not, you've likely come across WooCommerce in your research.
While WooCommerce is a popular choice for many business owners, it may not be right for you. In this guide, we'll go into more detail about WooCommerce's features, as well as provide the top WooCommerce alternatives, so you have all the information you need to decide which to move forward with. Let's get started.
WooCommerce Overview
WooCommerce is the most-used ecommerce platform in the world, with about 34% of all ecommerce sites built with it. Of course, one major thing to know about WooCommerce is that it can only be used with a website built on WordPress.
WooCommerce is a WordPress plugin that allows you to add shopping cart functionality to your business website. WordPress is an incredibly popular open-source software, which means you don't pay for the software (although you will have other associated costs) and you can customize it however you like. However, you will need some developer knowledge (or employ someone who does) to be able to utilize this software. The same is true for WooCommerce—it's an open-source plugin that's free to use and can be customized for your business's unique needs. Keep in mind that while WooCommerce is free, you will have to consider associated costs, such as hosting for your website, purchasing a domain name, processing payments, etc.
WooCommerce lets you upload an unlimited number of products and integrates with more than 400 other applications. There are also inventory management and shipping features to help you stay on top of orders and complete them in a timely manner. WooCommerce is great for business owners who are already operating on WordPress; however, if you don't currently or plan to use WordPress for your business website, you'll want to check out some WooCommerce alternatives.
5 Best WooCommerce Alternatives
Before we dive into the best alternatives to WooCommerce, an important distinction between the following five platforms and WooCommerce is that while WooCommerce is a WordPress plugin, the following solutions are all-in-one platforms. This means everything you need to build your ecommerce store and start making sales is included in the platform. 
Most use drag-and-drop website builders so you can easily assemble your website with little-to-no developer knowledge. Plus, you won't need to find and pay separately for your website's hosting—this will all be included. While all of this means that you won't have the same level of customization or control over your overall website, it also means it will be much easier and faster to launch your website. With this said, let's explore these five WooCommerce alternatives.
Shopify
Shopify is the second most popular ecommerce platform behind WooCommerce so it's a logical alternative to consider. Big brands like Tesla, Penguin Books, and Rebecca Minkoff all use Shopify for their ecommerce businesses.
Shopify is known for their easy-to-use, well-designed, and highly customizable website templates. They also offer a free trial, so you can familiarize yourself with the platform before you commit to a paid plan.
You can sell almost anything on Shopify, including digital products and drop-shipped items. One of the main differences when it comes to WooCommerce vs. Shopify is that Shopify is a standalone cloud-based platform while WooCommerce is a plugin for WordPress.
Start Free Trial With Shopify
Shopify does come with a cost though. Depending on which plan you choose, you'll end up paying $29, $79, or $299 per month for Shopify. All of those plans come with:
Ecommerce functionality
Unlimited products
Staff accounts (two, five, and 15, respectively)
Sales channels
24/7 support
Manual order creation
Discount codes
Free SSL certificate
Abandoned cart recovery
Shipping discounts
Printable shipping labels
Fraud analysis
You can also opt for Shopify Lite, which allows you to essentially embed a "buy" button on a Facebook page or already existing website for $9 per month. 
Another cost you'll want to consider is the cost of processing payments through Shopify. For online credit card payments, the fees for the Basic Shopify, Shopify, and Advanced Shopify accounts are: 2.9% + $0.30, 2.6% + $0.30, 2.4% + $0.30, respectively. If you choose to use a payment gateway other than the one Shopify provides to you (Shopify Payments), there is an additional fee.
BigCommerce
Another popular platform for building an ecommerce site is BigCommerce. BigCommerce also has a WordPress integration, so you can use it with an existing WordPress site, if you choose. However, it's also an all-in-one platform, meaning you don't have to pair it with WordPress or another content management system.
Like Shopify, there are different plans to choose from and pricing will depend on which one you opt for. Their Standard plan is $29.95 per month, the Plus plan is $79.95 per month, and the Pro plan costs $299.95 per month. Some things to keep in mind, though: Your plan is determined by your annual sales volume. For example, the Standard plan can only work with businesses that have $50,000 or less in annual sales. Thus, you may have to opt for a more expensive plan as your business scales. Additionally, many of BigCommerce's popular themes come at an additional cost.
You will also have to take payment processing fees into account; however, unlike Shopify, BigCommerce does not charge an additional fee on top of your payment processor.
Get Started With BigCommerce
The features you get with BigCommerce include:
Storefront design: With BigCommerce you can customize your theme, right down to the checkout experience your customers have. You can then preview it all before publishing so you're sure it's perfect before anyone sees it.
Marketplace integration: Integrate your BigCommerce store with major online marketplaces, including Amazon, eBay, Etsy, Jet, and Walmart.
Scalable catalog: You'll have a dashboard where you can manage all of your products or your online catalog.
Shipping: You'll get shipping discounts and have the option to ship internationally as well.
Third-party integrations: The BigCommerce app store features over 600 apps, including major accounting, customer service, marketing, and security software.
Reports and analytics: Get custom reports that can help you analyze how the business is doing in real-time. Data and analytics of orders, customers, and marketing success are all available.
Volusion
Another WooCommerce alternative to consider is Volusion. Founded in 1999, they're one of the oldest ecommerce platform providers around and have years of experience helping small businesses create their online stores.
You can take advantage of their 14-day free trial to learn the ins and outs of the platform before committing to a paid plan. There are four plans for business owners to choose from: Personal, Professional, Startup, and Business plans. They range in price with the least expensive, the Personal plan, starting at $29 per month while the most expensive plan, Business, costs $299 per month. Like BigCommerce, each plan has a cap on the annual sales volume it will support.
Image source: Volusion
All four of the Volusion plans boast no additional transaction fees and you also have the option to add what they call "Quick Wins." For a one-time fee, you can opt for things like ad image creation, Google Analytics setup, YouTube video optimization, and more. They also have a combination of free and paid themes to choose from.
Some of the features included with Volusion are:
Inventory management: Keep track of inventory and what you need to restock and when, as well as low stock notifications.
Reporting: Get insights on everything from purchases to inventory.
Search bar: This feature allows you to input a search bar to help your customers navigate your site with ease.
Customer management: Get insights into your customers, including their purchase and contact information.
3dcart
If you're looking for a highly scalable platform, one of your best options is 3dcart. They offer five different plans ranging from $19 per month to $229 per month. Each plan has a different feature set and number of staff users who can access your account.
The features from 3dcart can help you do everything from building your online store to manage your customer relationships. These are some of the features included with 3dcart plans:
Web hosting: 3dcart includes secure, PCI-compliant web hosting for your ecommerce website and allows you to choose a unique domain name, which they register and renew for your annually, at no additional cost.
Shopping cart: With 3dcart you get a quick and easy checkout experience for your customers; you can even edit what happens when customers click the "Add to cart" button. 
Store design: Easily design your site and optimize it for mobile shopping with the design tools offered by 3dcart.
Order management: Get notified any time someone places an order and see all of the orders in a dashboard.
Marketing and SEO tools: Use the marketing and SEO tools to optimize your website so customers can easily find your website in search.
Squarespace
If you don't need as robust of an ecommerce solution as WooCommerce and the above alternatives provide, you might consider Squarespace. Since Squarespace is first and foremost a website builder with the option to add ecommerce functionality, it's known for its beautifully designed templates.
Because Squarespace offers more limited ecommerce options, it's also one of the most affordable platforms. Their Personal plan costs $16 per month, the Business plan costs $26, the Basic Commerce plan costs $30 per month, and the Advanced Commerce plan costs $46 per month. It's also worth noting that, like many other ecommerce platforms, besides Shopify, Squarespace will not charge an additional transaction fee on top of your payment processor's.
The Personal plan does not come with ecommerce capabilities so you won't be able to sell online if you choose this plan. But the other three plans do include ecommerce capabilities and you can process payments with those plans through Stripe or PayPal.
The more expensive of a plan you choose, the more features you'll get but the basics that come with the Business and Commerce plans are:
Unlimited bandwidth and storage: There are no caps on the amount of storage you can use so you can be confident you'll be able to grow your business with Squarespace.
Professional email from Google: You'll get a professional email account with Google when you use Squarespace free for one year.
Advanced website analytics: See sales statistics along with conversion rates and visitor geography for your customers so you understand your customer base better.
Unlimited products: You can sell an unlimited number of products with Squarespace, another good feature for scaling your business.
Customer support: No matter which plan you choose, you get customer support for the site all day every day.
Start Squarespace Free Trial
Image source: Squarespace
The Bottom Line
Your business website can go a long way in driving sales and overall brand recognition. Choosing the right ecommerce platform is key to making your website a success. After all, you want to be able to easily create, edit, and maintain your website, as well as make the shopping and checkout process as easy for your customers as possible.
WooCommerce is a great choice for any business owner who built their business website on WordPress; however, if you don't have a WordPress site—or just want to explore your other options before making a final decision—there are plenty of other WooCommerce alternatives for you to explore as well.
Many of these services have free trials you can opt into and use to play around. We suggest taking advantage of as many of these as possible to get firsthand experience in each platform. This will likely be the best way for you to decide which one is right for your business.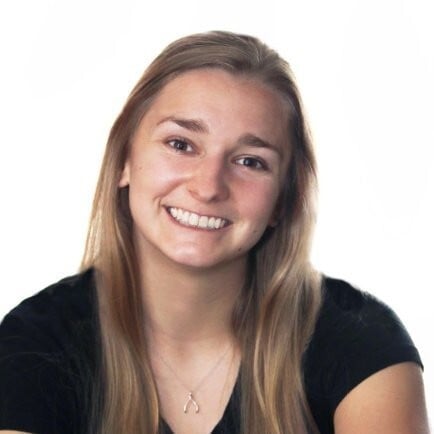 Nina Godlewski is a former staff writer at Fundera.
Nina worked to help make complicated business topics more accessible for small business owners. At Fundera, she focused on complex topics ranging from payroll management to launching a business. She was previously a staff writer at Newsweek covering technology, science, breaking news, and culture. She has also worked as a reporter for Business Insider and The Boston Globe.
Read Full Author Bio