Whether you're a first-time entrepreneur or a seasoned business owner, you're never short of small business advice. Both invited and unsolicited, small business wisdom from friends, family, fellow entrepreneurs, or down-right strangers always comes your way.
Good small business advice can be a godsend for an entrepreneur—the nugget of wisdom that moves the needle for your business or leads you in a different, more promising direction.
Bad business advice, however, can leave you laughing—or in the worst cases, totally derail your business plan.
We asked entrepreneurs just like yourself, "What's the worst piece of business advice you've ever received?"
Here's what 19 of them had to say.
1. "Don't Work Too Hard"
"I had a client who was also an entrepreneur, and he once told me that a great perk of owning your own business is that you don't need to work that much. He advised me to delegate everything to other people and have them take care of it.
As most entrepreneurs will tell you, when you start any business, you'll be the first one in each morning and the last one to leave—especially in the beginning. If I had taken the advice to sit back and relax, I wouldn't be in business."-
– Mark Tuchscherer, President of Geeks Chicago.
2. "Don't Make Friends"
"The worst advice I received was not to work with friends and to expect that I could not really be friends in business.
In reality, I have has some incredible experiences working with friends who happen to be in my industry and have made new ones in my network of colleagues (and brought them together as well). I think we have transitioned into a world that is about making real connections over an old school, cold quid-pro-quo exchange.
I think better advice would be, 'It's great to work with friends, but remember to pick and choose all of your partners wisely, be clear on expectations, and only refer people you have vetted thoroughly, not just as a friend, but as a professional.'"
– Brenda Della Casa, Owner of BDC Digital Media, LLC.
3. "Stick To Your Business Plan From Day One"
"Some of the worst advice we received at Quovo came from people who insisted that we had to create an ironclad, comprehensive business plan from which we couldn't waver. While it makes conceptual sense to have a plan – and drafting a plan can help you think critically about your business – the reality is that an overwrought business plan easily becomes busy work. After all, there's approximately a zero percent chance that your plan on day one is still totally accurate on day 180.
Time and adaptability are both precious when you're founding a company – and over-committing to the business plan can easily turn into busy work and detract from time and energy you could spend building your actual business, learning from experience and actively iterating in the field."
– Lowell Putnam, CEO & Co-Founder of Quovo.
4. "You Need a Male Partner to Make It"
"Someone once told me as a woman—especially a woman of color—in tech, that I could only land investments for my company if I had a man as my business partner. It couldn't be further from the truth! I was able to gain 6 figure investments for my company. It was difficult, but my perseverance has become an inspiration to many female founders.
I most certainly would have appreciated advice along the lines of, 'You know what, no one has done what you are aiming to do and it will be difficult to trail blaze, but if you are successful, you will become an inspiration to many women.'"
– Tamar Huggins, serial entrepreneur and leader in tech education.  
5. "You Need VC Funding—No Matter What"
"The worst business advice that I have ever received was from another startup founder who told me that our business would never get off the ground without outside angel or VC funding. He told me that we didn't stand a chance going up against other industry giants without having at least $1.5 million in initial seed money because nobody would take us seriously and we needed that money to staff up fast and to flood the industry with a marketing campaign.
Boy was he wrong. After talking with potential investors, we were unhappy with their 'plans' for our business and decided to bootstrap instead. It has made all the difference. We now serve 1,200+ customers and 20,000+ users and are growing every month, and we have been cash-flow positive since our 4th month."
– Jeff Kear, Founder of Planning Pod.
6. "You'll Never Succeed On Your Own"
"The worst advice that I've ever received was that I'll never succeed on my own or without help.
If you're an extrovert who thrives while working on an energetic team, it's sound advice. But it didn't work for me. When I finally started my business alone, I quickly made good money and more progress than I had in the previous 12 months."
– Tim Carr, Founder of WP Zinc.
7. "Your Idea Has to be Totally New"
"The absolute worst I received was, 'Come up with an idea that is out of this world, something I have never seen before.' What does that advice even mean? The person might as well have told me to buy a lottery ticket on the off chance that I win.
As a co-founder of a successful and growing business, the advice I would have rather received starting out is, 'What problem are you trying to solve, why is it a big problem, and what skill sets do you have or have access to to solve the problem?'   
Framing the idea this way allows one to narrow down business ideas to those that have a greater chance of succeeding. I would much rather frame a big problem that an entrepreneur is capable of solving, rather than something that isn't a real problem, or something no entrepreneur has a chance of solving."
– Anton Dy Buncio, COO of VIATechnik, LLC.
8. "Do Business With Anyone"
"The worst advice I received was that I should cast a 'large' networking net.
I was advised that I should be looking to work with anyone rather than developing a targeted niche network. I was exhausting myself running around to make connections with no targeted marketing. What would have been better—and has proven success for me—would have been to specialize and find my place in my market, and network from there."
– Lisa Chastain, Money Coach.
9. "No Employees—Ever"
"Hands down, the worst advice I ever received was, 'Never hire an employee.'
I was surprised by this advice and had no intention of following it. In fact, ignoring their advice has been the best thing for my agency's growth and success.
It is far too costly to depend only on yourself for every responsibility your business demands of you. Rather than telling someone they should never hire employees, the better advice would have been to caution someone to scale slowly and delegate specific duties to specific employees. Small businesses often make the mistake of trying to hire superstars who 'do it all,' but it ends up backfiring. Bring in talent that is experienced in a specific area and wants to be doing that type of work. You will build a motivated, powerful team that supports you and gives you the peace of mind to focus on what you do best."
– Gerald D. Vinci, Owner of Vinci Digital Marketing.  

10. "Never Partner Up"
"I've received a metric ton of bad advice over the years, but the hands-down worst was to avoid having a business partner.
While I'm sure many entrepreneurs have had miserable experiences with a business partner, the success of my company is directly and inextricably tied to my business partner. The advice would have been better articulated as, 'Find an honest business partner with a distinct skill set who communicates in the same style that you do.'"
– Mike Catania, CTO of PromotionCode.
11. "Hire As Many People As Possible"
"When business is on the up-and-up, a lot of people will advise small business owners to go on a hiring spree. It's better to advise not to over-hire, actually.
Having payroll that is too high is not a good thing, and it's even worse to have employees that aren't busy during slow seasons. Focus instead on your core group of employees and, when or if you do hire, seek out applicants that have demonstrated initiative and helped solve problems in past, relevant positions."
– Deborah Sweeney, CEO of MyCorporation.com.
12. "It's Okay to Fudge the Facts"
"The worst piece of business advice I received was that it was okay to lie about the details of your business—as long as you can deliver on the service you offer. This person, my employer at the time, would often directly overstate the number of employees that we had in the company, which would always make me cringe. I worked in sales for the company and found myself often having to explain to prospects and new clients why some of the things they had been told by the company's founder were untrue. This created an atmosphere of mistrust that was hard to overcome.
The better advice would have been to say that it's a good idea to project a professional image to make your business appear to be well organized and structured, but you shouldn't directly lie about factual information like number of employees, existing clients and partners and revenue. Emphasize your strengths and downplay your weaknesses."
– Leo Welder, Founder of ChooseWhat.com.
13. "Put All Your Resources In"
"The worst advice I've received as a business owner was when someone told me that to beat our big-name competitors we need to 'go all in.' From that advice we decided to invest a lot of money each month in Google advertising to try and increase awareness for our business over our competitors.
After a few months of doing things based on that person's advice, we were deep in the red and struggling. Instead of closing our doors, we took things in our own hands and pulled those ads. To our delight we saw we brought in just as much traffic organically through other marketing efforts. From then on, we took other people's advice with a grain of salt and go with our gut instinct!"
– Nellie Akalp, CEO of CorpNet.
14. "Don't Take Out a Small Business Loan"
"The worst piece of business advice I ever received came from my bank manager. I was considering purchasing new technology for my consulting business and went to the bank to discuss loan or lease options. The bank manager looked at the balance in my account and advised, 'You have the cash, you should pay cash.'
There were several unfavorable outcomes: I lost operating capital that I needed for other aspects of the business, I could only expense 20% of the equipment value and thus had to pay income tax on 80% of the value of the equipment, and the equipment's value—as collateral for a loan—was significantly less than it would have been at the time of purchase.
A better solution would have been to borrow the funds to purchase the equipment, because I would have retained sufficient working capital to soften the blow of reduced cash flow."
– Anne Miner, President of The Dunvegan Group.
15. "Just Copy Your Competition"
"The worst advice I've ever received was from an early mentor who told me, 'You need to act, look and behave exactly like your competition, because they already are successful… so why re-invent the wheel?'
After years of trying to be like someone else, I slowly discovered that being yourself and being authentic is the greatest advantage of all."
– Derek Devore, Founder of Duvora.
16. "Cut Pay and Your Employees Will Work Harder"
"The worst advice that I've ever received as a small business owner came from someone who believed that cutting commissions and compensation was an effective way of motivating his employees.
Within a year, over half of his employees had left, further adding to his problems. Over the past decade, I've learned that you really can catch more flies with honey than with vinegar. When an employee is doing a great job, it's important that you let them know, and reward them accordingly."
– Bill Kingston, Owner and CEO of CrazyDog T-shirts.
17. "Don't Be Stingy with Equity"
"The worst advice I have received was to not be 'stingy' with the company equity. An advisor told me I should find a co-founder, give them 50%, find board members, give them 20%, create an employee stock pool (I actually do this), give 10%, and raise early seed funding even though I could afford to bootstrap my business.  All in, he'd have me give away over 100% of my company!
What's left to motivate me as a founder? Rather than telling me to not be stingy, it would have been more beneficial to encourage me to build my team creatively over time through performance bonuses. If you give up too much equity too early in order to build the team, a founder can quickly lose control. It's a fine line founders need to walk between growth and long-term sustainability."
– Timothy Hamilton, Founder of Rentlit.com.
18. "All Work is Good Work"
"I started my company a little over a year ago and got a lot of unsolicited advice. One of the worst recommendations I received was to, 'Take all the work that comes your way to build up your portfolio.'
I found I was doing lots of jobs that were far from my niche, simply because I had the skills to make it happen. In turn, I got referrals for more clients looking for the same type of work—work I didn't want to be doing in the first place.
Better advice would have been to, 'Entertain all the work that comes your way, but be sure it aligns with your company's vision. The work will come when you have a good reputation and network.'"
– MaryBeth Hyland, Founder of SparkVision.
19. "You Need an MBA to Make It"
"The worst advice I've ever received as an entrepreneur is that I need to get an MBA before starting a company. I didn't take this advice and I'm so glad that I went with my gut.
Since then, I've realized that they don't teach entrepreneurship in school. The best way to learn about the world of business is by doing. Better advice would have been to jump into the fire and start learning everything you can while on the job. Work hard and don't rely on textbooks to teach you what you need to know."
– Jason Davis, President of ClubConnect.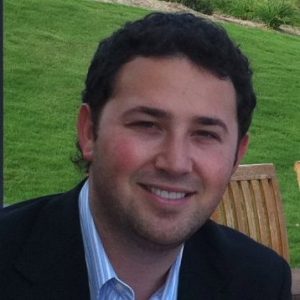 20. "Put Your Employees Under a Microscope"
"The worst advice I ever received was to make sure I knew what each employee was doing at all times. I took this advice for years, and it served me horribly. I micromanaged my employees, who felt like they didn't have the freedom to use their talents. And since I spent all my time worrying about what everyone else was doing, I couldn't focus on my own workload.
I think better advice would have been, 'Know what's going on in your company, but give people room to do their jobs to their best ability.' When I started giving my employees ownership of their work, their productivity and morale increased, they started providing creative solutions to problems, and my schedule was freed up to do other things."
– Vladimir Gendelman, Founder and CEO of Company Folders.