Running a small business comes with plenty of difficult tasks and paperwork to keep track of, which means finding software and other methods of automation is key—not only to take some work off your plate but also to reduce the likelihood of human error. Your business accounting software, for instance, can go a long way in making your life as a business owner easier and keeping your finances in order.
While you might already use software to handle other operations, like inventory management or customer relationships, you might not yet have one for your accounting, or maybe you've heard of a few accounting software options and want to dive deeper.
You may have come across Xero accounting software, which is one of the most popular business accounting options out there. But if you're not completely sold, or if you just want to know about your other options, we'll go over some of the top Xero alternatives, including Xero free alternatives.
The accounting software platforms we outline below are just some of the options available to you for your accounting needs.
What Is Xero?
Xero is one of the most popular accounting software solutions on the market known for its extensive feature set, user-friendly platform, and mobile-friendliness.
There are three Xero plans you can choose from: the Xero Accounting Early Plan, the Xero Accounting Growing Plan, and the Xero Accounting Established Plan. The Early Plan is good for home-based and very small businesses that have minor accounting needs. For $9 a month you'll receive five invoices, quotes, and bills each, as well as 20 bank reconciliations.
The Xero Accounting Growing Plan is best for a small to midsize businesses, as it's less limited than the Early Plan. This plan allows you to create an unlimited number of invoices, quotes, bills, and reconciliations. This plan costs $30 per month.
The most comprehensive—and expensive—plan from Xero is the Xero Accounting Established Plan, which includes all the unlimited features as the Growing plan but also allows for multi-currency accounting, expensing capabilities like scanning receipts for expense tracking, and project management tools. This plan costs $60 a month.
Xero Pros and Cons
Before we dive into Xero alternatives, let's look at the pros and cons of Xero so you have a better idea of how to compare your options.
Xero Pros
There are some very clear pros of using Xero for your business accounting needs:
More than 700 integrations
Unlimited users no matter which plan you choose
Robust features, including invoices, quotes, purchase orders, and bank reconciliations, as well as 24/7 online customer support
Flexible and easy-to-use software, including a mobile app
Xero Cons
There's no free option
The Early and Growing plans don't include any time tracking features
Top Xero Alternatives 
Now that we're familiar with Xero's capabilities, let's take a look at some of your other options and how they compare. First, we'll go over your top Xero alternatives that come with a cost. Later, we'll cover your Xero free alternatives.
QuickBooks Online
QuickBooks is one of the most well-known and popular business accounting software platforms around. And their cloud-based version, QuickBooks Online, can be accessed anywhere you have an internet connection.
QuickBooks Online comes with four pricing plans so you can choose the right one for your business that includes all of the features you need. All of their plans offer the ability to track income and expenses, organize receipts, send invoices, connect your business bank account, print checks, run basic reports, and more. Their Simple Start plan is $25 a month and allows access for one user, as well as two accountants.
The Essentials plan is $40 a month and comes with added features like bill management and time tracking, as well as access for three users plus two accountants. The Plus plan (their most popular plan) is $70 a month and includes inventory tracking, job costing, vendor management, access for up to five users, and more. Lastly, the Advanced plan allows up to 25 users on the account and costs $150 a month.
Buy QuickBooks Online Now for 50% Off
Sage 
Another accounting software option and Xero alternative is Sage. Sage offers both cloud and desktop accounting options for small businesses, and with comparable prices to Xero.
Sage offers two cloud-based accounting options. Their least expensive plan is the Sage Business Accounting Start plan for $10 a month. It's a fairly limited plan that only allows you the ability to create invoices, track what customers still owe you, and connect with your bank account. If you opt for the next level up, the Sage Business Cloud Accounting product for $25 a month, you'll also get real-time reports, quotes and estimates, purchase invoices, and cash flow statements.
If you're looking for an accounting product that is capable of a bit of heavy lifting, your other options are the Sage 50cloud Pro, Premium, and Quantum accounting options. These options all offer far more features like expense management, bill pay, revenue accounting, inventory tracking and management, and more. Advanced budgeting tools and role-based security are some of the other features you'll get when you opt for these more expensive plans. Adding users also increases the price of these products. Your least expensive option will be $503.23 a year and can reach the thousands, depending on how many users and add-ons you choose.
Zoho Books Accounting 
Another option you have for your accounting software is Zoho Books, one of the many services that are part of the Zoho One Suite. There are several options for accounting software when it comes to Zoho Books: Zoho Books Basic, Zoho Books Standard, and Zoho Books Professional.
As you might expect, the Zoho Books Basic plan is the no-frills option starting at $9 a month. That being said, it does include most of the options you'll need in accounting software like time and expense tracking, invoices, estimates, and more. If you step up to the Zoho Books Standard option it will cost $19 a month and the extra features include bills, vendor credits, check printing, and more. The Professional plan comes in at $29 a month and you'll get 10 users along with purchase orders, sales orders, and more. 
One of the benefits of Zoho Books is that there are add-on options if you want one of the more basic plans but want to add one or two extra features without completely upgrading. Another positive of Zoho is its usability.
Credit: Zoho
FreshBooks
Next up is FreshBooks, which also has plan tiers with varying features and cost: FreshBooks Lite, Plus, and Premium.
The most simple plan, FreshBooks Lite, is $15 per month and comes with quite a few features you'd want, like unlimited and customized invoices, unlimited time tracking and expense entries, unlimited estimates, and the ability to accept credit card payments and ACH bank transfers online. When you opt for the next level up, the $25-per-month Plus plan, you get all of those features along with unlimited proposals, automates recurring invoices, 50 billable clients, scheduled late fees, and more.
The next plan offered by FreshBooks is Premium, which costs $50 a month and comes with 500 billable clients, the best option for a larger business with many clients. There is also a custom pricing option for those businesses that need to bill more than 500 clients.
One of the drawbacks of FreshBooks is that they do not provide a balance sheet for users. So if that's something you need your accounting software to help with, this probably isn't the right option for you.
Buy FreshBooks Now For 60% Off
Top Xero Free Alternatives
If you're a smaller business with fewer accounting needs or are on a strict budget, these Xero free alternatives are worth looking into.
Wave
Wave offers a few services like payroll and payment processing, but their Wave accounting service is actually free for users.
Wave offers you bank and credit card connections, along with income and expense tracking, customizable invoicing and receipt scanning, and guest collaborators. Due to the fact that this software is free, your expectations for the service should be a bit lower, but if you don't need all of the bells and whistles you can get with other services, this could be a great option.
Some things you might find Wave lacking are tax features and other advanced features. However, you'll have access to income and expense tracking, invoicing and receipt scanning, journal transactions, bill and invoice reminders, double-entry software, and more. Plus, you have the option to include free and paid add-ons to further expand your accounting functionality.[1]
Credit: Wave
ZipBooks
While ZipBooks does offer paid plans, they also have a free option for those who don't need the most built-out accounting software.
The ZipBooks Starter plan may be plenty if you run a small business that needs just the basics. Those basics include the ability to send unlimited invoices, manage unlimited vendors and customers, invoice in multiple currencies, store and track receipts, and accept digital payments via Square and PayPal.
The other ZipBooks plans are their Smarter, Sophisticated, and Accountant services. These all come at a cost, as well as more features and bandwidth if you find that your business needs more than the free plan can offer.
Credit: ZipBooks
CloudBooks
Finally, the accounting software provider CloudBooks also offers a free version for businesses with only one client. You'll be able to send five invoices, so this may not be a practical option for businesses with greater needs. However, if you don't need to send many invoices and only work with one client, it could work well.
Beyond their free plan, you could move up to the Team plan for $10 a month, which allows you unlimited branded invoices and five staff users. This option is more likely the best option for small businesses. If you need an unlimited number of staff users you can increase to the Agency plan for $20 a month. Keep in mind, CloudBooks' paid plans come with a 30-day free trial so you can try them out before committing.
How to Decide Between Xero and Xero Alternatives 
Now that you have the basics of Xero and several Xero alternatives, it's time to decide whether one of these accounting software providers is the right option for your business. Many of the options we've discussed have some type of free trial period you can sign up for so you don't have to commit to one option right away.
Definitely take the time to consider the most important features you need and want your accounting software to offer. You should also consider the cost of the accounting software you're looking to use and how much you can reasonably spend while staying within budget.
Once you've identified the budget you have and the features you want, it will be easier for you to decide on either Xero or on one of the Xero alternatives we detailed above.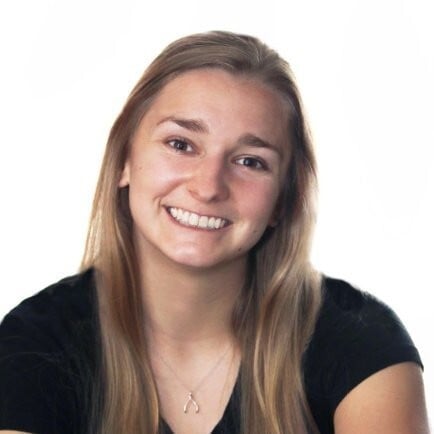 Nina Godlewski is a former staff writer at Fundera.
Nina worked to help make complicated business topics more accessible for small business owners. At Fundera, she focused on complex topics ranging from payroll management to launching a business. She was previously a staff writer at Newsweek covering technology, science, breaking news, and culture. She has also worked as a reporter for Business Insider and The Boston Globe.
Read Full Author Bio