Top Alternatives to Zenefits
You'll make many decisions over the life of your business, one of which will likely be the type of small business HR software you're going to use. Although the choice may seem inconsequential relative to some other big decisions you'll have to make, choosing the right small business HR platform is important for your time and your money. Zenefits is a popular platform you've likely come across in your research, but there are great alternatives to Zenefits, too.
Below, we'll explore the best Zenefits competitors to help you decide which small business HR software is the right fit for your needs. In examining both Zenefits and the alternatives to Zenefits, you should be able to get a sense of which platform will help you now and as your business grows and scales.
Zenefits Overview
Zenefits is among the most popular platforms for small businesses to manage their HR, benefits, payroll, and more. If you've spent any time with Zenefits reviews, then you know that the platform is well-liked—packed full of features as well as priced competitively.
Before we get into Zenefits competitors, let's do a quick overview of Zenefits pros and cons so we have a basis of comparison.
Zenefits Pros
Multiple pricing tiers for businesses of varying sizes (between $10 to $27 per employee per month, with a discount for buying yearly instead of monthly)
Add-on library for extra customization
Good at automating onboarding and offboarding tasks, as well as regulatory and compliance tasks
Offers both a benefits management portal and a comprehensive payroll portal
Among the strongest mobile apps available, with integration into tools including G Suite, Salesforce, Asana, and more
Easy to shop for benefits on the platform
Zenefits Cons
No free trial
Competitive pricing, but on the higher end of some Zenefits competitors
May not be as intuitive to use for some
Customer service can be hit or miss
Get Started With Zenefits
Best Zenefits Competitors for Managing HR, Payroll, and Benefits
Although Zenefits is a strong competitor in the small business HR software space, there are other platforms that provide good alternatives to Zenefits if you're still looking around. Here are some of the best on the market.
1. Gusto
Another well-loved HR software provider is Gusto. If you're looking for an intuitive experience that's easy to use and well designed, then Gusto is right in your sweet spot.
Gusto's strength is with their payroll management (something that comes as an add-on in Zenefits) for both staff and contract employees. The platform seamlessly manages check payments, direct deposits, and tax filings, and you can connect it to many of the most common business accounting software platforms to keep you organized. It also is well-designed for easy onboarding, with features including e-signing and ways to manage commuter benefits, retirement plans, and more.
Like Zenefits, Gusto has tiered pricing. The first tier, Gusto Core, is more focused on these payroll tasks. To get the comprehensive HR management platform from Gusto, you'll need to opt into a higher tier. If you only handle contract employees, you can opt into Gusto's newest option for $6 per employee with no base price. Otherwise, you'll pay a base price of $39 to $149 per month, plus $6 to $12 per month per employee, depending on the plan you choose.
Keep in mind that if your business is scaling, Gusto only accommodates up to 100 users. Additionally, health benefits administration isn't available in every state as of this writing, so make sure that your state is among the ones they service if you're going to use Gusto as a benefits portal.
Get Started With Gusto
2. Paychex Flex
For those who want powerful payroll management with their HR software, Paychex Flex should be a consideration among the Zenefits competitors. Paychex is one of the stalwarts in the space, which means they have a strong track record of delivering a great product to many different companies.
Paychex Flex is a very scalable service with well-regarded customer service. You can use Paychex Flex to manage your payroll and do a few HR tasks, too, such as benefits administration. There's also the option to expand the type of HR services that your business runs through the platform (though, of course, this will affect the cost). One drawback that some users have noted is that the platform isn't as easy to use as some others, including Zenefits.
Paychex Flex also has a few different tiers of pricing, but you'll need to reach out to the company to find out exactly what you'll be paying, since they operate on a quote-based pricing model. All tiers include 24/7 support should you need it. Additionally, for a limited time, Paychex is offering three months of free payroll.
Request a Free Quote From Paychex
3. Bamboo HR
Another close Zenefits competitor for those who are looking for a strong people-focused platform is BambooHR. It's an excellent platform for streamlining your HR operations, including onboarding and offboarding, vacation management, paperwork, and more. A huge strength of BambooHR is their hiring focus: You can post jobs, track applicants, and customize your hiring process directly through the platform.
It's important to note that BambooHR does not handle small business payroll out of the box; instead, you'll need to opt for an add-on that exports data to a third-party payroll system. So, if taking control of your payroll is your top priority, BambooHR won't be for you.
Users love BambooHR due to the platform's ease of use both on the back-end and employee-facing side. And, of course, it's lauded for those great hiring tools. One of the downsides, however, is that they don't offer upfront pricing like Zenefits; you'll have to get a quote through BambooHR in order to find out what this software will cost you.
4. Kronos Workforce Ready
Kronos, which offers HR and benefits management to many major companies, offers a tier called Kronos Workforce Ready, specifically designed for small businesses—think of it as a selectively curated version of the larger platform.
Even though it might sound scaled back, however, this Zenefits competitor is still packed with features and customization options. In fact, the ability to incorporate add-ons, such as talent acquisition and performance management, makes this one of the most flexible platforms out there. That said, this customization can be a little confusing and overwhelming—so keep that in mind if you're looking for a quick and easy platform versus something more powerful.
The mobile app here is very strong, too, and the company is well-recognized for staying on top of trends in the HR space.
Before diving in with Kronos Workforce Ready, you'll need to reach out to the company directly to receive a quote on their pricing—it's not as straightforward or transparent as Zenefits is. On the bright side, however, there is a free demo you can request through their website to help you get familiar with the platform before you commit.
5. GoCo
Although GoCo isn't necessarily the best-known platform among Zenefits competitors, it's among our very favorite HR software for small businesses. It's very easy to use and straightforward, and its features pack a big punch—especially for its competitive pricing. There's also an ability to customize the way you use the platform, but it doesn't make getting down to business confusing.
You can use GoCo for employee paperwork, time management, and benefits administration. GoCo is unique with their network of benefit advisors who can help with the (inevitable) support you'll need as you go through benefits admin. Keep in mind that you can't do payroll entirely with GoCo, but it'll sync with existing payroll software (there's a small additional fee).
A big bonus is that there's a free version that's relatively robust, but we recommend looking into the paid versions, too, since you'll get more features and integrations that can really help save you the time you need. There's no free trial here, but you can ask for a demo—or you can sign up for the free version to test drive the software for yourself.
6. CezanneHR
Not everyone has international needs, but if your business is among those working with employees around the globe, CezanneHR could be a good fit for you. This platform helps you through all of the varying international compliance regulations and laws, no matter where your employees are.
With CezanneHR, you'll pick the platform modularly, meaning that you'll choose what kind of functionality you use. For instance, you could opt into payroll management, performance management, recruitment, and more.
As you might expect, this kind of functionality comes at a premium; although you'll need to get a quote directly from CezanneHR to find out how much the platform will run you, you should be prepared to pay on the higher end compared to Zenefits. On the bright side, however, CezanneHR can handle up to 5,000 employees, so if you're growth-focused, this scalability is a great thing to keep in mind.
7. Zoho People
If Zoho sounds familiar, it probably is—Zoho People is by the same people who are behind the popular accounting software Zoho Books.
This platform particularly excels in people management for entrepreneurs looking to manage their workforce: It does a great job keeping track of employee records and paperwork, managing attendance, scheduling shifts, and tracking time. You'll find this particularly helpful if you work with a lot of contractors. Zoho People is employee-centric, instead of being tailored toward an HR manager, so there's a great employee self-service portal that'll enable your staff to enter their information on their own.
This Zenefits competitor isn't quite right for those who are looking to administer benefits to staff members as opposed to tracking individual employees' information.
You can try out Zoho People with a limited free trial. And, if you're interested from there, it's one of the less expensive people management platforms for small business. Zoho People is free for up to five users, and beyond that, you'll pay between $9 and $29 per month (if you choose to pay annually you'll receive two months free).
How to Choose a Zenefits Competitor
Remember that, ultimately, the best fit for your small business HR platform is very personal and completely dependent on what your business needs—not how well it's working out for someone else. That means that even if a platform sounds like it could be great, you won't know unless you spend some time in the weeds getting to know the features and determining whether it's a match for your day-to-day operations.
With that in mind, there are a few ways to help you narrow down your search for your perfect HR management platform.
Understand Your Core Usage
What's more important—do you need a robust way to handle lots of employee benefits and track PTO, or are you really hoping for more of a payroll platform? Are you looking into one of these HR platforms because you need to cut down on the amount of time you're spending on these tasks, or are you just looking to get more organized?
Questions like these are very important for you to ask yourself since some platforms do a better job of addressing certain issues than others. If you're not sure of the questions you should be asking, take a step back and then walk through your day-to-day with HR, noting both what works and what doesn't.
Consider the Needs of Your Workforce
Some platforms have a better user experience for employees and enable them to manage more from their employee dashboards. Your business might not be at a place where you need anything like that yet, but keep in mind that there's a workforce-facing side to most of these platforms, too.
Think About Growth
As you've probably noticed, many HR platforms are priced per seat—meaning per employee. If you go through a growth period, you might all of a sudden find that you're paying more for your platform than you expected—or, worse, can even afford. Keep in mind how you're expecting your company to scale in the coming months or years, which can help you consider not only the features that you need from a platform, but also how much you're going to end up spending.
Take Advantage of Free Trials
One of the best ways to know which of the Zenefits competitors is right for you is to take advantage of any free trials or demos. So many small business payroll platforms offer free trials for around a month, which means you can really get into the program and give it a try yourself. Take advantage!
The Bottom Line
The most important thing to remember is that all of these different platforms excel in certain areas. Some are more tailored to people management, while others are better at payroll. Some have it all—though you might have to make other trade-offs along the way, such as within ease-of-use or price. As you're evaluating your options, really home in on what you need from a platform so you don't end up with one missing the core functionality you require.
Whether you go with Zenefits or an alternative to Zenefits for your small business HR platform, remember that you're not locked into one choice forever: If one platform doesn't work out, don't force it—move on. But, we hope that with all of this information, you'll have the tools you need to choose the right platform the first time.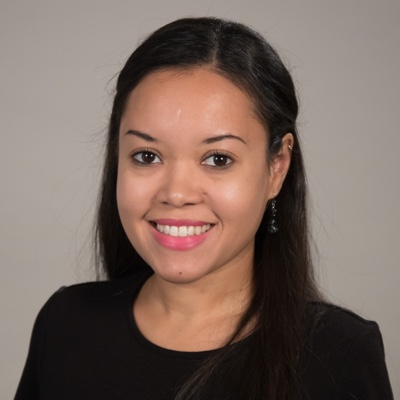 Editor-in-Chief
at
Fundera
Sally Lauckner is the editor-in-chief of the Fundera Ledger and the editorial director at Fundera.
Sally has over a decade of experience in print and online journalism. Previously she was the senior editor at SmartAsset—a Y Combinator-backed fintech startup that provides personal finance advice. There she edited articles and data reports on topics including taxes, mortgages, banking, credit cards, investing, insurance, and retirement planning. She has also held various editorial roles at AOL.com, Huffington Post, and Glamour magazine. Her work has also appeared in Marie Claire, Teen Vogue, and Cosmopolitan magazines. 
Read Full Author Bio