For most entrepreneurs, small business human resources management isn't the easiest thing in the world. With tons of other work to do, few people have the time to sift through all of the complexities of managing the numerous tasks that come with onboarding employees, running payroll, selecting benefits, and timekeeping for their team.
If you're like most, you're looking for a better way to run your small business HR operations more smoothly. You may also have read several Zenefits reviews as a result, as the platform is among the most popular for businesses with two to 200 employees. Zenefits pricing and features are on par with its competitors, which means that any Zenefits reviews and competitive analyses have to boil down to features, customizability, and whether or not it's a good fit for your small business.
As you read through Zenefits reviews, there are a few important takeaways to keep in mind. The costs involved, features included, and Zenefits alternatives are all crucial factors that should help you determine whether or not it's the best HR software for your small business.
What Is the Zenefits Payroll Platform?
Zenefits Payroll Platform provides business owners and HR managers with a robust set of tools that let you handle your company's benefits, payroll, and compliance needs all in one place. You can link your payroll to Zenefits in a matter of minutes, all without the onerous task of swapping out existing vendors, longstanding benefits plans, or the pricing you've established with providers. The Zenefits dashboard gives you a concise, comprehensive way to access all of the vital HR details you need in one place. Plus, Zenefits also helps you get quotes for new services, such as healthcare plans, if you haven't onboarded them for your company already.
Get Started with Zenefits Payroll
Better still, Zenefits reviews your company's existing paid time off requests, performance management, and termination processes and gives you instant insights to all this information and more. You can also store documentation regarding employees, paystubs, tax forms, and employment compliance requirements—all without having to hop between different platforms.
Zenefits Reviews: The Details
Now that you have the overview of the Zenefits platform and its features, let's dive into some specifics—namely, Zenefits' pricing, customization options, and other features that either come with a standard Zenefits purchase or through program add-ons.
Zenefits Pricing
Zenefits offers a few pricing models to choose from.[1] Zenefits Essentials costs $10 per employee, per month. With the Zenefits Essentials package, you'll be able to customize your employee onboarding procedures, track employees' time and attendence and PTO, and use the Zenefits mobile app, among other features.
Zenefits Growth, which the website indicates is the most popular plan, costs $18 per employee, per month. In return, you'll get all the features offered in the Essentials package, plus compensation and performance management. There's also a Zen package, which includes all the features in the Growth option, as well as a package structured around your employees' well-being, for $27 per employee, per month.
Note: If you sign up for an annual plan, you will get a discount on all these monthly costs.
Get Started With Zenefits
Zenefits Customizations
In addition to these two pricing tiers, Zenefits users can also add custom add-ons that offer even more benefits tools for HR administrators. Zenefits has a vast add-on library that helps companies control several ancillary functions for employees, each varying in price.
Zenefits Payroll Add-On
Some of the most useful Zenefits add-on services for HR managers are the payroll and benefits managers. These individual add-ons allow you to manage payroll earnings, deductions, and taxes without having to be manually entered. The payroll component also pushes HR, benefits, hours, and PTO requests right into the platform with no manual entry required. You can also manage payroll with three clicks, and file federal and state taxes straight from the Zenefits system.
Get Started with Zenefits Payroll
There is also a secondary payroll advisor add-on that gives you access to Zenefits' team of payroll pros, helping you make sure your company remains compliant with changes to pay-related legislation.
Zenefits Benefits Manager
The benefits manager tool helps you administer existing health insurance plans, or can even aid you as you look for a plan for the first time. You can use this tool to shop for plans, design custom benefits packages, and monitor employee selections and enrollments. Better still, the Benefits Manager add-on also lets you offer employees other perks, such as commuter benefits, health savings accounts, and flexible spending accounts.
Zenefits Time and Attendance Tracking
If you need to track your employees hourly, the Zenefits time and attendance tracking add-on helps you keep on top of hours worked, hours scheduled, and the clock-in time for all of your employees. In fact, the Zenefits system also lets employees clock in with a selfie—whether it's taken from their own device or a shared one in the office. This tool also helps you schedule employee shifts straight from the platform, negating the need to onboard a second platform or design shifts manually.
Zenefits HR Advisor
Zenefits also offers an add-on that gives you access to their team of HR pros to help you navigate questions or concerns. This tool can help you handle most HR-related concerns, functioning similarly to an on-site HR representative while saving you money that would otherwise be spent hiring an HR professional.
Zenefits Performance Management
This tool helps you manage employee success, team- and company-wide goals, and conduct performance reviews within one consolidated platform.
Summary of Zenefits Reviews
Most Zenefits reviews place the platform near, if not at the top, of their recommended picks. The tool is easy to use, incredibly customizable, and attractively priced. Most of its closest competitors, such as BambooHR and Gusto, offer similar features, albeit at different pricing plans and with varying levels of integration. Zenefits currently has a B grade from the Better Business Bureau, but receives solid remarks across many prominent review sites.[2]
Positive Reviews
The majority of Zenefits reviews praise the platform's price point, which is on par with other popular options. They also give Zenefits high marks for partnering with benefits brokers, making it easier for customers to shop for benefits plans directly from within the Zenefits environment.
Zenefits also gets good grades for the amount of customization options available. Administrators can use a straightforward and lightweight version of the Zenefits app, or supercharge it with additional add-ons and functionality that comes close to digitally replicating an in-house HR manager.
Negative Reviews
Although most Zenefits reviews tend to accentuate the positive elements of the platform, there are a few pain points that are worth considering. Some users have found the platform to be less than intuitive when setting up a new policy or enabling new features. Others give the company poor marks for customer service, which sometimes bounces calls around in order to route customers to the right departments.
Zenefits Competitors and Alternatives
Zenefits is by no means the only option out there for small business owners to manage their employee and HR needs. The truth is there are a ton of options out there, and more than a few Zenefits competitors that offer excellent services and capabilities that might provide a better match for you and your business.
Here are a few of the top Zenefits competitors and alternatives to keep in mind:
Kronos Workforce Ready
Kronos Workforce Ready is designed for small businesses that distills many of the core capabilities Kronos is known for throughout the broader HR management world. This program offers an all-in-one management tool with a ton of features, functions, and customization for customers.
The platform offers a customizable workflow. This can be a positive point for business owners who want to get into the nitty-gritty of how their HR platform works, but can also be overwhelming for those who would prefer a straightforward tool.
Unlike Zenefits, which has very straightforward pricing structures, Kronos Workforce Ready offers quote-based pricing. You'll have to contact the company to discover how much the service will cost you. You can also request a free demo on the site.
Gusto
Gusto gets high marks across the board for how simple and straightforward it is. As a Zenefits alternative, Gusto's core strengths are payroll management and tax form creation, but the company recently rolled out higher-tier services that cater to small business owners who need a comprehensive HR management platform.
The Gusto Core package focuses on payroll processing and costs $39 per month and $6 per additional employee. The Complete package adds some HR tools and functionality, and costs the same base-level $39 a month and an additional $12 per employee. The Concierge package costs $149 per month and $12 per employee, but offers certified HR professionals and customer support for subscribers. Gusto also has a new option for contractor-only employers, who simply pay the $6/employee rate and no base price.
Get Started With Gusto Payroll
Paychex Flex
Paychex Flex offers a Zenefits alternative from a company that's been aiding companies with payroll management for decades, and is one of few non-startups operating in the space. This tool provides payroll and HR support, including benefits administration and other useful tools to help small businesses operate a human resources department without requiring a ton of in-house staff.
Paychex Flex does not list prices on their website. Instead they offer quote-based pricing, meaning you have the contact the company to find out how much their services will cost your business. That said if you'd rather work with an established company with a long track record, Paychex Flex might be your best bet.
For a limited time only, Paychex is offering 3 months free payroll; so if you're thinking of refreshing your payroll services, now is a great time to get Paychex.
Request a Free Quote From Paychex
BambooHR
Rounding out the list of Zenefits alternatives is BambooHR, a software platform that offers a feature-packed HR management toolkit designed to help small and mid-sized businesses. BambooHR also offers quote-based pricing, which you can request on their website.
This platform gets great grades for its intuitive user interface, which makes it easy for administrators to set up and manage their businesses (and makes it simple for employees to look at their own profiles and find important information quickly.
The Bottom Line on Zenefits
If you're in the market for an HR management tool that gives you plenty of features at any price point, Zenefits might be the right choice for you. With Zenefits, you can start small and add new features as you go along, which makes the platform a great fit for growing businesses. Zenefits empowers small business owners to take care of their HR concerns with minimal fuss, letting them focus on other areas of their business without worrying about the basics of payroll and benefits management.
Get Started with Zenefits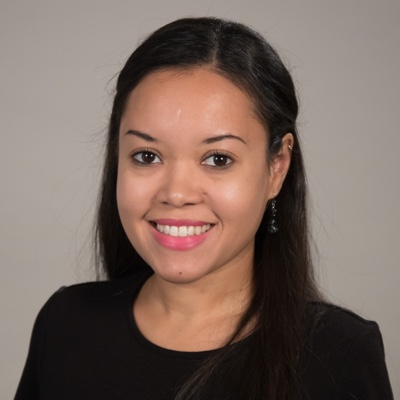 Editor-in-Chief
at
Fundera
Sally Lauckner is the editor-in-chief of the Fundera Ledger and the editorial director at Fundera.
Sally has over a decade of experience in print and online journalism. Previously she was the senior editor at SmartAsset—a Y Combinator-backed fintech startup that provides personal finance advice. There she edited articles and data reports on topics including taxes, mortgages, banking, credit cards, investing, insurance, and retirement planning. She has also held various editorial roles at AOL.com, Huffington Post, and Glamour magazine. Her work has also appeared in Marie Claire, Teen Vogue, and Cosmopolitan magazines. 
Read Full Author Bio