When you decided to become a small business owner, it likely wasn't because you love doing administrative human resources work, but as your business grows, it's a necessary part of the job. Luckily, there are plenty of software solutions to help streamline and automate your small business HR processes.
In this guide, we're going over the details of just two of the many HR software platforms out there to help you get one step closer to choosing the right software for you. This Zenefits vs. Namely comparison will go over the features, pricing, pros, and cons of each so you can make an informed decision.
Namely vs. Zenefits: An Overview
| | Namely | Zenefits |
| --- | --- | --- |
| Plans | Personalized | Essentials, Growth, Zen |
| Pricing | Quote-based | $10, $18, or $27/month/employee |
| Features | Live HR advisors, employee engagement tools, payroll | Company directory, hiring and onboarding, integrations |
| Mobile App | | |
Right off the bat, you can tell one of the biggest differences between Namely vs. Zenefits is that Namely's pricing model is not transparent. Unlike Zenefits, which offers upfront pricing, you'll have to contact Namely directly to find out how much their services will cost your business.
With this overview in mind, let's take a closer look at Zenefits and Namely.
Zenefits Plans and Pricing
When it comes to specific plans and pricing, Zenefits has a bit more to dig into than Namely does. That's not to say that Zenefits and Namely don't have many of the same features, but Zenefits offers set plans and prices while Namely offers more customized solutions.
One thing to note about Zenefits is that none of their plans come with payroll included—instead, payroll is an add-on feature that comes with an additional cost. With that in mind, here's a closer look at the three Zenefits plans:
Essentials
First up, Zenefits' Essentials plan costs $8 per month per employee when you pay annually, or $10 per month per employee when paid monthly.
This plan comes with the core HR functions you need to run a business—from hiring and onboarding to time tracking and business intelligence. Here's a full rundown of features included in the Essentials plan:
Offer letters
Background checks
Self-onboarding
Digital W-4s and I-9s
Digital signatures
Account provisioning
Company org chart and employee directory
Automated workflows
Employee management
Real-time data syncing
Contingent workers
PTO policies
Manage and approve requests
Blackout dates
PTO balance calculator
Reporting
Tax documents
Company documents
Growth
For businesses with greater needs, there's Zenefits' Growth plan for $14 per month per employee annually or $18 per month per employee monthly.
The Growth plan comes with everything in the Essentials plan, plus some extra compensation and performance management tools.
With this upgrade, you'll get the tools to help your employees stay on track with their career goals along with managing how those goals fit with the department or company goals your business has. It also comes with templates that managers can use to help offer feedback and conduct employee reviews.
Zen 
The Zen plan is the most sophisticated of all that Zenefits offers. With this plan, users get everything we already discussed in the Essentials and Growth plans, as well as additional wellbeing features.
These features come as a collaboration with Thrive Global and allow you to assess your team's wellbeing and track any problem areas or their progress at work. It also gives you personalized recommendations to help employees thrive.
The plan costs $27 per month per employee when paid monthly and $21 per month per employee when paid annually.
Zenefits Add-Ons
As we mentioned, payroll is not included in any of Zenefits' standard plans. Instead, it's an add-on feature that costs an additional $6 per month per employee.
Additional Zenefits add-ons are advisory services, meaning unlimited access to HR and payroll experts, for an additional $8 per month per employee, and benefits admin using your own broker for $5 per month per employee. With this add-on, you can utilize a benefits broker other than one of the partner options that Zenefits offers.
Get Started With Zenefits
Namely Plans and Pricing
To reiterate, there are no set plans from Namely as there are with Zenefits. Instead, Namely plans are custom-made on a business-by-business basis. While this can be great for your business because you're only getting—and paying for—what you need, it also means that it's more difficult to know if what your business is paying is the same as another business with the same needs.
The lack of pricing information makes Namely a less transparent business than Zenefits. Whenever a company is upfront with their services and prices, it's more useful for small businesses. We will go over the specific features that Namely offers though that you can choose from when creating your own HR plan.
Zenefits Features
Here are some more in-depth descriptions of the features we briefly mentioned above that come with the Zenefits plans.
Self-Onboarding
Each Zenefits plan comes with built-in tools to help you onboard new employees. You can even send them their offer letter from the Zenefits system. These tools also allow new employees to onboard themselves by inputting their information for benefits and payroll setup (if you opt for payroll). They can also create digital signatures for any electronic paperwork.
Customers appreciate these features as well: "The hiring and onboarding functions are great, and it's easy to integrate with apps like G Suite and Slack. The dashboard is fairly easy to navigate," Derek Perkins, CEO of Nozzle, told Fundera.
Time-Off Tracking
There are a number of features available under the umbrella of time-off tracking. You can create the company's PTO policy for your employees to access. Once your employees submit time-off requests in Zenefits, then admins will be able to see and approve or deny those requests on the Zenefits site or on their mobile phone with the Zenefits app. The paid time off that employees have earned is readily available in Zenefits so they don't have to keep track themselves.
Reporting
With Zenefits, you'll also have access to a number of reports based on the data in your Zenefits system. You can have compensation summaries on your business, get information on turnover rates, and more.
You can also run reports on each of your employees to better understand their performance at work and to keep tabs on stats about them like their compensation and their stock options.
Benefits
To handle employee benefits you can either use your own broker (as an add-on) or use one of Zenefits' partners to set up a plan for health care, dental, vision, 401(k), commuter benefits, and more. Your employees will be able to select their benefits right through the Zenefits platform during the open enrollment period.
Your employees would also be able to use the Zenefits app to check balances on their benefits, account numbers, and more.
Namely Features
Now, let's cover some of the features that Namely offers. Keep in mind, you can build your customized plan with as many (or few) features as you need.
HR Compliance 
Namely's HR compliance package includes a living handbook where you can keep the latest rules and expectations for employees.
With this package, you'll also get access to live HR advisors who are certified and can help answer any HR-related questions and offer expert advice. This feature can be especially helpful for business owners who don't have HR professionals employed directly at their business.
You'll also get access to learning management for administering custom training and legally required compliance courses that you have to give to your employees as well.
People Operations Platform
Within this package, Namely offers employee engagement, onboarding, talent management, benefits admin, payroll, and more.
The payroll solution comes with time integration so you don't have to manually import data from your employees' timesheets. You'll also get unified HR and payroll, meaning the data is automatically synced, taking care of deductions and any changes in pay. You also don't need to worry about filing taxes or any year-end reporting like your W2 and 1099 filing.
Your employees will also get access to this so they can see their paystubs and paycheck history online without having to ask HR or you for that information directly.
When you've hired the best employees, you want to prevent turnover, and to do that you can use the tools employee engagement tools Namely offers. You can set goals with your employees and create automated review cycles for them. You can also run assessments and show appreciation to your employees right in the Namely feed.
Recruiting
Listed as a people operations platform extension, Namely recruiting software can help you streamline the hiring process so you can find and retain top talent. Features of this service include custom job workflows, job posting and syndication, configurable job applications, resume parser and searchable database, interviews and assessments, background checks, offer letters, and reporting and compliance tools.
Time and Attendance
If you have hourly employees, you'll be especially interested in Namely's time and attendance tools, which offers physical time clocks that seamlessly sync with cloud-based software. You'll also receive mobile time tracking software, scheduling and overtime management, mass editing, the ability to import data to payroll, an admin dashboard, and reporting tools.
Zenefits Pros
Here are some of the benefits of choosing Zenefits.
Set Plans and Pricing
If you like upfront pricing and having set plans to choose from, then Zenefits might be the more comfortable and logical choice for you. With Zenefits, you know what you'll pay from the start, and you also know this is the same price that similar businesses are paying. You can also easily graduate to the next plan up, if necessary, as your business grows.
Integrations
Zenefits is one of the more flexible options you have when it comes to HR software, in part due to the number of integrations they offer. They offer integrations with apps for travel, employee management, accounting, retirement saving, and more. This way, you can automate even more of your processes and take some of the manual tasks off your to-do list.
Reviews
Zenefits has pretty good reviews all around. Their users highlight how inclusive the service is and the efficiency of the software, especially for a small business.
Get Started With Zenefits
Namely Pros
Here are some of the pros of using Namely.
Paid Time Off Tools
Namely users highlight the ease of using the paid time off features, saying that they are user-friendly and, when combined with the time tracking and HRIS features, effective and easy to use. The main thing to note here, though, is that this is easiest to use effectively when combined with other Namely features, so note that when creating your Namely plan.
User Feed
Users also highlighted the feed that all of the employees and managers get access to when they sign up for Namely. It's a social media-like feed that lets users see company news and lets managers see employee information like time-off requests. This feed also features a people directory and allows for employees to engage with one another.
Customization
While the absence of cut-and-dried plans may be a disadvantage for some, it can be a pro for others. The ability to completely customize your Namely plan to include only the features you want and nothing you don't need means you don't wind up paying top-dollar for a solution you can't take full advantage of.
The Bottom Line
Now that we've covered both of these software solutions in depth, you might feel as if there's a clear perfect option for you.
If you want to be able to choose exactly what features you need in an HR software for your business, then you might be thinking that Namely is the best option for you. But if you want a set plan and a set price up front, then Zenefits might be the right choice.
Think about everything you need for your business and then which of these options most closely matches those needs. By doing this you can be sure that you will end up with the right service for your business.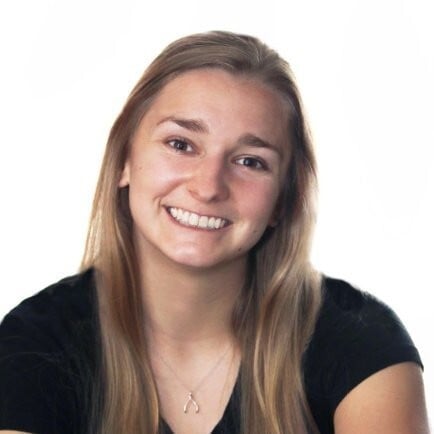 Nina Godlewski is a former staff writer at Fundera.
Nina worked to help make complicated business topics more accessible for small business owners. At Fundera, she focused on complex topics ranging from payroll management to launching a business. She was previously a staff writer at Newsweek covering technology, science, breaking news, and culture. She has also worked as a reporter for Business Insider and The Boston Globe.
Read Full Author Bio