If you're trying to decide which business accounting software is best for your business, you're probably overwhelmed by the options available to you. You've likely come across several options already, including Zoho Books. And if you like some of the features this platform offers but aren't sure if it's the right solution for you, you're likely wondering what Zoho Books alternatives there are.
In this guide, we'll break down six of the top Zoho Books alternatives so you can take a closer look at the options you have available to you. To help you choose the right software for your business, first take some time to consider what features you need, what you want to pay, and how you see your business growing in the future. Once you have those answers in mind, you're ready to get started.
Zoho Books: The Details
In order to compare these alternatives to Zoho Books, you first need to understand what Zoho Books has to offer.
Zoho Books offers cloud-based accounting software via three different subscription plans, all with varying levels of features, capabilities, and cost. Additionally, Zoho offers add-ons and other Zoho tools (such as for CRM, inventory management, and more) to further expand this software's function and better serve your business.
Here is a quick rundown of what each of the three Zoho Books plans offers, as well as cost, user allowances, and more.
Basic
Standard
Professional

Price

$9/month
$90/year

$19/month
$190/year

$29/month
$290/year

Contacts

Up to 50

Up to 500

More than 500

Users

2

3

10

Features

Bank reconciliation
Custom invoices
Expense tracking
Projects and timesheets
Recurring transactions
Sales approval
Budgeting
Zoho Sign integration

Everything in the Basic
plan, plus:

Bills
Vendor credits
Reporting tags
Purchase approval
Twilio integration

Everything in Basic and
Standard plans, plus:

Purchase orders
Sales orders
Inventory
Custom domain
Zoho Books also allows you the ability to customize your plan through their add-ons and integrations. For instance, you can add additional users for $2 per user per month (or $20 per year).
Zoho Books is known for their reasonable prices, various plan options and add-ons, overall feature set, and usability. However, there are downsides to consider as well, including limited integration options, a lack of payroll services, and plan restrictions based on contacts, users, and workflows. If these—or other—drawbacks have you questioning whether Zoho can best serve your business, check out the following alternatives.
Get Started With Zoho Books
Zoho Books Alternatives 
If you're concerned that Zoho isn't right for your business, there is good news: Alternatives to Zoho Books do exist! Here are six to consider, as well as the details of each and what they may be able to offer that Zoho doesn't.
QuickBooks Online
Our first alternative, QuickBooks Online, combines the convenience of online web-based accounting software with a trusted name in small business accounting. You've likely heard of QuickBooks in some capacity—maybe you've even used one of their plans before. They're one of the largest providers of business accounting tools around and are trusted by accountants and business owners alike.
QuickBooks Online offers four plans, each with a different number of user allowances and features. Overall, their plans are more expensive than Zoho Books; however, you may find the features and allowances to be worth the extra cost.
The least expensive QuickBooks plan is Simple Start, which costs $25 per month and comes with one user and your basic features like income and expense tracking, invoicing and payment acceptance, sales and sales tax tracking, and more. The next plan up, Essentials, allows for up to three users and costs $40 per month. In addition to the features of Simple Start, Essentials also comes with bill management and time tracking capabilities.
Next up, the Plus plan for $70 per month comes with the ability to track project profitability and track inventory, plus up to five users. Their most expensive plan is the Advanced plan at $150 per month and allows up to 25 users. It comes with customized access for employees, batch invoicing, business analytics and insights, enhanced custom fields, and more.
QuickBooks Online might be a better option for your business if you're on a path toward growth and want the ability to upgrade to plans with greater capabilities and user allowances. Even QuickBooks' simpler plans offer a vast array of features, as well as the option for add-ons to further increase your functionality.
Buy QuickBooks Online Now for 50% Off
FreshBooks
Business owners who are looking for an accounting product with great customer service and that's intuitive and easy to use might want to consider FreshBooks for their accounting software.
There are three plans available to you when you choose FreshBooks: the Lite plan for $15 per month, Plus plan for $25 per month, and the Premium plan for $50 per month. These plans are less expensive than those offered by QuickBooks and they come with many of the same features. Additional team members though will cost you $10 per month per person, so keep that in mind before opting into this service.
There are a few areas where FreshBooks really outshines the competition. One of the things they do best is time tracking. There's even a Chrome extension you can add and integrations with websites like Asana and Trello so you can accurately track your time and then bill clients or generate an invoice from those hours. There's even a desktop timer so you can record the time spent on your computer if you're not working within the web too.
It's also an easy-to-use software that helps businesses of all sizes accomplish their accounting needs. But it's mainly best for medium-sized businesses. Along with their stellar time-tracking capabilities, you'll also get unlimited and customized invoices as well as unlimited estimates with the Lite plan, and more features with the more expensive plans.
Buy FreshBooks Now For 60% Off
Xero 
If you only send a few invoices a month, Xero's Early plan might be perfect for you. The plan allows you to send five invoices and quotes a month, as well as the option to reconcile 20 bank transactions for $9 per month.
If you send more invoices, though, you may want to move up to the Growing plan for $30 per month or the Established plan for $60 per month. These two plans allow you to send unlimited invoices and quotes to your clients. That Established plan also allows for multi-currency invoices and you can capture and manage expenses.
You get all of the basic accounting functions with any Xero plan, but the real benefit that Xero has over their competitors are hidden in the details. The benefit of Xero is that you can choose from 700 integrations they offer to customize your plan to be exactly what you need for your business. This is one of the reasons Xero is so flexible, in addition to the fact that you can have unlimited users and customizable permissions as well (with their Growing or Established plans).
Sage Accounting
Sage offers quite a few accounting software options for business owners, but the two cloud-based options we'll cover are their Accounting Start plan and the regular Accounting plan. They both come at reasonable price points, with the Accounting Start plan costing just $10 per month and the Accounting plan coming in at $25 per month.
The Sage Accounting Start plan has everything you need out of entry-level accounting software, like creating sales invoices, tracking unpaid invoices, and connecting your business bank account.
If you opt for the Accounting plan, you get all of those features plus real-time reports, the option to generate quotes and estimates, purchase invoices, and cash flow statements.
These two Sage options are best for small business owners who need the basics from their accounting software at an affordable price. You'll get everything you need to create custom invoices all backed by the security offered by Sage. Another huge pro of using Sage? You'll be able to create reports from your transactions, like a profit and loss statement or cash flow statement which can be incredibly helpful for your business.
Wave
If you're looking for a Zoho Books free alternative, then your best option is Wave. Wave is one of the few truly free options out there when it comes to business accounting software. Plus, it offers add-ons for a fee in case you want to expand its functionality even more.
This web-based free software will allow you to create and send customized invoices, scan receipts, track your income and expenses, and more. You'll be able to connect it with other accounts you might have for your business, as well, including PayPal and Etsy.
When it comes to price, the fact that Wave is truly free really sets this software apart. Even if you do opt for their paid add-ons, the price is still appealing for many business owners. Wave is also a fairly simple and easy-to-use system—of course, this is also due to the fact that it doesn't offer a lot of extra functionality. You'll be able to manage your day-to-day bookkeeping tasks, but larger companies with greater accounting needs will likely want to consider a different solution.
ZipBooks
If you're looking for a free product with the option of upgrading to a more sophisticated paid version, ZipBooks may fit your business needs well. The free plan offered by ZipBooks includes the ability to send unlimited invoices and manage unlimited vendors and customers. You can accept digital payments from Square and PayPal, as well. The free plan also lets you view basic reports and connect a bank account.
These features cover most business owners' basic accounting needs, but if you need more, you can upgrade to the Smarter plan for $15 per month and you'll get even more features like the ability to schedule invoices and automate reminders, create and manage projects, track time, set fixed or hourly billing rates, and save invoice line orders—all in addition to the free features.
Finally, the Sophisticated plan costs $35 per month and gives you everything you need to organize your books with tagging, the option to create customized categories, and lock completed books. Overall it's simple and easy-to-use accounting software that can benefit your business.
The Final Word
If the features Zoho Books offers or the price point aren't right for your business, you have plenty of other options available to you. Some of those options are even free to you to use, and most of them come with free trials too if you want to try them out for yourself before committing to one.
When evaluating Zoho Books and the alternatives we've listed, be sure to consider your specific business needs and the features you aren't willing to compromise on. Once you have that list, you can properly evaluate all of the needs you have to find the right accounting software for your business.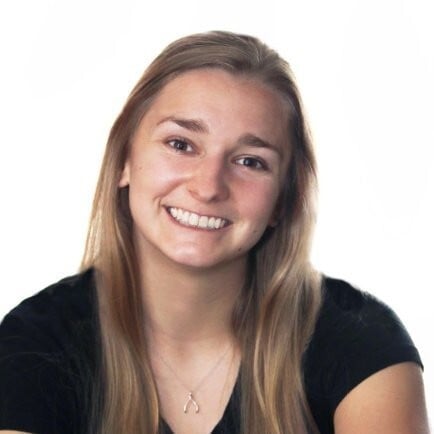 Nina Godlewski is a former staff writer at Fundera.
Nina worked to help make complicated business topics more accessible for small business owners. At Fundera, she focused on complex topics ranging from payroll management to launching a business. She was previously a staff writer at Newsweek covering technology, science, breaking news, and culture. She has also worked as a reporter for Business Insider and The Boston Globe.
Read Full Author Bio