Having your own company means being your own boss, for certain. It also means being the boss of your staff, too, and that's a different task altogether. For starters, it means managing human resources in addition to staffing schedules and yearly reviews, among other tasks. The good news is there are platforms like Zoho People that can help you. The challenge? Finding a Zoho People review that can help you decide if this is the right platform for your business.
Zoho People is one of a growing number of software companies that make it easier for you to act as your own HR department. Or, if you already have someone on staff to help you keep track of employee performance and benefits, Zoho People can make their lives easier by keeping most details about your staff in one place.[1] Software like Zoho People helps entrepreneurs manage their workforce without keeping track of spreadsheets, one-off documents, and computer systems that may or may not sync with one another.
If you've been digging around for a Zoho People review of features and pricing, you may have more questions than answers. We're going to make it easy to find all the information you'd expect from a Zoho People review, covering everything from the basics of the Zoho People platform, Zoho People pricing, and a few of the company's competitors, as well. You'll come away from our Zoho People review knowing exactly what to consider before taking the plunge with an HR software provider.
What Is Zoho People?
Zoho People is one of a variety of cloud-based platforms that offer HR support for small and medium-sized businesses that help owners keep track of all things staffing. These programs help keep on top of everything related to your workforce—be that a roster of employee information and employment details, time tracking, shift scheduling, performance evaluations, or even HR-related questions about things like time off and healthcare enrollment.
Try Zoho People For Free
In other words, Zoho People can handle just about any staff-related tasks you throw at it, making it easy for you to streamline your employee operations and offer a seamless experience for your team. The platform is part of a broader network of Zoho apps, each providing assistance on a different part of managing and operating your small business. Zoho also offers email support, project tracking, accounting software, marketing automation, and an application builder for clients who may need customized solutions for their company.
Zoho People is just one of many tools available to you within the broader Zoho environment, which is how many cloud business software suites operate. The idea behind this is to give clients coverage for all of the components of a small business owners' daily tasks that eat away at time and productivity. Zoho People in particular helps you save hours spent managing your workforce employment issues manually, which frees you up to spend time growing your business or taking on new endeavors.
Zoho People Reviews: The Details
Zoho People is an all-in-one HR suite that helps managers and business owners keep track of every element of their employees' needs and productivity. The platform does this at the beginning of the employee onboarding process all the way through the end of an employee's time with the company. Along the way, Zoho People keeps track of their timesheets, payroll, benefits, emergency contacts, and personal details—all from one convenient and widely customizable website.
The Zoho People platform relies heavily on templates, which allow users to quickly collect and analyze data from within the system. Templates can be customized easily, and can be changed on the fly if one's setup no longer gets the job done. This is particularly helpful when looking at annual vacation time, paid time off, and other long-term time tracking tasks. You can also customize the employee review process with Zoho People, creating a review template that's uniquely suited to your needs.
If you want an HR management platform that offers up tons of custom reporting features, additional plugins and extensions that take its features even further, and either want to onboard a suite of small business management apps (or happen to already use Zoho), then Zoho People might be a great option for you.
Zoho People Pricing
For a platform with this much customization and flexibility, Zoho People is surprisingly inexpensive and competitively priced against competitors. In fact, Zoho even offers a free, stripped-down version of the plan, which supports up to five employees and includes an employee database, document management, and leave tracking.
Aside from the free option, the entry-level plan begins at just under $1 per employee a month, which makes it a viable option when compared to other platforms that charge anywhere from $5 to $8 per employee per month (and with fewer features, in some cases). Note that this price is for the most bare-bones package, Zoho People Essential HR, which only covers basic HRIS and leave management tasks.
The next tier up, Zoho People Professional, costs $1.66 per employee per month and includes attendance and timesheet functionality. Zoho People Premium goes a step further. For $2.50 per employee per month, this tier gives you the ability to schedule shifts, create basic performance reports, and integrates with Zoho's reporting suite. On the highest end of the spectrum is Zoho People Enterprise. The Enterprise plan costs $4.16 per employee per month, and includes employee review capabilities, among other broader employee management tools typically suited toward larger organizations.
Zoho People Integrations
Having a slew of integrations with other workplace-related apps is a must for any HRIS system, and Zoho People is no exception. Thankfully, the platform integrates with a whole host of other software systems. At present, Zoho People works with GSuite, AdobeSign, Zapier, QuickBooks, DocuSign, and others. Plus, the platform works with other Zoho products, such as Mail, Books, Projects, and many others. Zoho provides a guide on Zoho People integrations on its site for more information.
Summary of Zoho People Reviews
Users have plenty to say about Zoho People in reviews of the platform. Most sites give the impression that the average Zoho People review is fairly mixed. Some praise the company for offering an inexpensive way to manage and track employee records, while others find the platform to be underwhelming and the support staff less than helpful. Given that most reviews are somewhat mixed, here are some of the highlights (and lowlights) to consider before giving Zoho People a spin at your company.
Try Zoho People For Free
Positive Zoho People Reviews
The majority of positive Zoho People reviews focused on the platform's customizability. Reviewers give the platform high marks for providing users with a vast degree of control over how they administer their own setup, which means that each company can tailor the program to their needs, rather than being forced to use Zoho People on the platform's terms instead.
Other reviewers also praise Zoho People for being intuitive and fairly easy to set up and use. Users say that the program doesn't require a ton of time spent overcoming the learning curve, which is perfect for small business owners who are strapped for time and may not have the desire to learn a complicated platform.
Last but not least, reviewers also rave about Zoho People's affordability. Indeed, the platform is among the least expensive on a per-user basis, as well as one of the cheapest overall. There are plenty of competitors out there who charge more for many of the same features and capabilities, which provides a point of differentiation for Zoho People and the competition.
Negative Zoho People Reviews
For all of the positive feedback Zoho People has received, there are more than a few complaints about the software as well. The biggest issue users gripe about is Zoho's customer service writ large. These complaints aren't specifically targeted at Zoho People, but at the company as a whole. Some people take umbrage with how long it takes to hear back from customer support, and for receiving lackluster assistance once they're able to reach someone at the organization.
Zoho People Competitors and Alternatives
There are more than a couple of Zoho People competitors out there. Each of these platforms offer a similar set of tools and capabilities—in some cases, they even offer more than what Zoho People can do (or at least at a different price point). The HRIS space is pretty crowded these days, with plenty of options out there to help you fit your company, staff size, or budget. Here are a few of the top Zoho People competitors to consider.
BambooHR
BambooHR is another software platform that provides HRIS solutions for small- and medium-sized businesses. Like Zoho People, BambooHR simplifies the process of tracking current employee data, managing job postings, tracking paid time off and vacations, and many more functions. Better still, BambooHR simplifies the process for managing performance reviews and company culture.
Although Zoho People also does the former, it doesn't have a stated solution for the latter. This is one of the reasons many employee-centric companies love BambooHR, as the platform emphasizes workplace culture management and keeping employees happy. BambooHR also emphasizes recruiting and employment features, which Zoho People supports but only at higher support tiers. Many of these functions come baked into Bamboo's lower-tier plans.
BambooHR Essentials costs $6.19 per employee per month, and BambooHR Advantage costs $8.25 per employee per month. This puts BambooHR way ahead of Zoho People in terms of cost per user. So if price sensitivity is a concern of yours BambooHR might not be the right fit. Check our full BambooHR review for more information.
Gusto
Gusto is slightly different than Zoho People and BambooHR, insofar as it focuses on payroll management and tax form production. This platform centers on getting your workforce paid, rather than managing the ins and outs of your daily and long-term HR needs. That said, Gusto is a fantastic option for managing payroll and taxes, which the two other platforms can support but don't necessarily do as well.
Gusto is far more expensive than Zoho People and BambooHR. Gusto Core, which only handles payroll process, costs a flat $39 per month, with each employee costing another $6 per month as well. Gusto Complete costs the same $39 a month, with an additional $12 per employee. This plan provides you with a more robust set of features, including most of those you'd get with a higher-tier of Zoho People (i.e. time tracking, employee directories, and employee self-service functionality). If having a payroll-forward HRIS platform is what your company needs, then Gusto might be right for you. Otherwise, you may want to consider a less expensive option that focuses more on people management than paycheck management. Gusto also has a new option for contractor-only employers, who simply pay the $6/employee rate and no base price.
Get Started With Gusto Payroll
Kronos Workforce Ready
Kronos is a well-known player in the human resources and employee management space. Kronos Workforce Ready compiles many of the features and functions found throughout Kronos' product line, but packages them as an all-in-one HRIS tool that helps small business owners track employee calendars, shift schedules, and employee information. If customization is your thing, then Kronos Workforce Ready can be a great option for you as well. The platform allows for tons of custom setups, even if it can seem somewhat overwhelming at first blush.
Kronos Workforce Ready doesn't disclose pricing on their website, so it's difficult to tell how it compares to a few of the Zoho People alternatives we've seen. If you're interested in onboarding Kronos Workforce Ready, it might be best to reach out to their sales and support teams to see what it would cost you.
The Bottom Line on Zoho People
Zoho People is a great option for small business owners who want to dip their toes into the waters of HRIS platforms, but without having to make a costly commitment or get shoehorned into a software system that they don't know or trust quite yet. The fact that you can get started for free on a limited version of the Zoho People platform is clutch, and can help you make a decision one way or the other in terms of the program's fit for you.
There may be more sophisticated options out there with better customer support, but those are moot points if you don't know the software already and aren't sure you want to commit to something more expensive. The best thing you can do before signing up with Zoho People, or any other system for that matter, is to determine what exactly you want from an ideal HRIS platform, and then find one that can be customized to fit your needs.
Try Zoho People For Free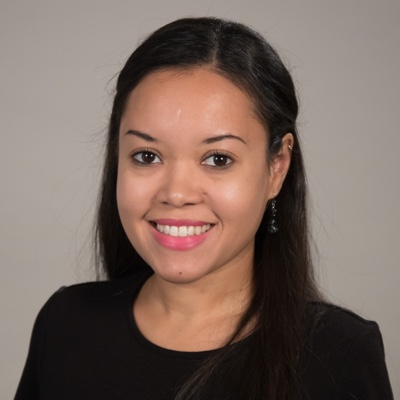 Editor-in-Chief
at
Fundera
Sally Lauckner is the editor-in-chief of the Fundera Ledger and the editorial director at Fundera.
Sally has over a decade of experience in print and online journalism. Previously she was the senior editor at SmartAsset—a Y Combinator-backed fintech startup that provides personal finance advice. There she edited articles and data reports on topics including taxes, mortgages, banking, credit cards, investing, insurance, and retirement planning. She has also held various editorial roles at AOL.com, Huffington Post, and Glamour magazine. Her work has also appeared in Marie Claire, Teen Vogue, and Cosmopolitan magazines. 
Read Full Author Bio