FreshBooks vs. Zoho Books 2021 Comparison Review
Your business accounting software can make your life as a business owner exponentially easier—the hard part is choosing the right one for your business in the first place. With so many options to choose from, it can be an overwhelming process to try and sift through them all. 
Two popular options are FreshBooks and Zoho Books, which also share many similarities—meaning it can be even harder to choose which is best for your needs. That's why we've created this FreshBooks vs. Zoho Books comparison, so you can learn more about each platform and how they stack up against each other.
Before we dive in, it's a good idea to take a moment to decide what you're hoping to get out of your accounting software, how many people will need access to it, and how much you want to spend. With this in mind, let's take a closer look at Zoho Books vs. FreshBooks.
FreshBooks vs. Zoho Books at a Glance
As we mentioned, FreshBooks and Zoho Books are two very similar accounting software options. They're both scalable and have a fairly similar price range. Thus, when deciding between the two, it will likely come down to the details.
We'll cover each product's offerings in more detail below, but here are the high-level details of each software at a glance to give you an idea of what to expect. 
Zoho Books

FreshBooks

Basic, Standard, Professional

Lite, Plus, Premium, Select

$15, $25, $50, Custom Pricing per month

One user; additional users cost $10 each

50, up to 500, more than 500

5, 50, 500, more than 500

– Custom invoices
– Recurring transactions
– Budgeting
– Expense tracking

– User-friendly
– Mobile
– Unlimited time tracking

Other

Zoho Suite

tools plus third-party platforms like Square and Stripe

Email, live chat, and phone support 24 hours a day, five days a week

Email or phone support 12 hours a day, five days a week

User-friendly, tax help, reports

App integrations, several plan options

14-day free trial of Professional plan
FreshBooks Plans and Pricing
FreshBooks is a web-based accounting software solution with a range of plan options to serve varying needs. The main differentiator between these different plans is the number of billable clients they allow. Let's take a closer look at each FreshBooks plan to see what you can expect and how much it will cost you.
Source: FreshBooks
FreshBooks Lite
The FreshBooks Lite plan is the most basic of the plans that FreshBooks has to offer and costs $15 per month. While this may sound like a great price for your budget, keep in mind this plan only allows you to have five billable clients. Unless you're a part-time freelancer or only work with a handful of clients, this limit may be a dealbreaker for you. 
That said, here's a rundown of the features you can also expect with this (and all forthcoming) FreshBooks plan: 
Unlimited and customized invoices

Unlimited expense entries

Accept credit card payments online

Accept ACH bank transfers online

Automated bank import

Unlimited time tracking

Unlimited estimates

Insightful tax time reports

Custom functionality and workflows with 200+ integrations

Reports

Project budgets
You'll also get access to the FreshBooks customer service Monday through Friday 8 a.m. to 8 p.m. ET via email or phone. 
An important thing to note with this and all other FreshBooks plans is that only one user is included in the monthly cost. If you need more than one person to access your accounting software, you'll have to pay an additional $10 per month per user. 
FreshBooks Plus
For business owners who work with more than five clients, your next option is the Plus plan for $25 per month. This plan includes everything in the Lite plan plus some additional features. First of all, you'll have 50 billable clients. 
The other additional features are:
Unlimited proposals

Automated recurring invoices

Double-entry accounting reports

Scheduled late fees

Automated

late payment

reminders

Client retainers

Option to buy Advanced Payments add-on for an additional $20 per month
This is FreshBooks' most popular plan and is suitable for many small businesses. Keep in mind, though, any additional users (beyond the one included in your plan) will cost you another $10 per user per month.
FreshBooks Premium
For even more client allowances, you can turn to the FreshBooks Premium plan. The only differences between Plus and Premium are the number of clients you're allowed—500 with Premium—and the cost—$50 per month. All other features are the same. 
Thus, if you're a larger company with hundreds of clients, Premium would be the plan for you. However, you may not want to pay double the price simply to bill additional clients, with no real difference in overall capabilities and features.
FreshBooks Select
If you're business bills more than 500 clients, none of the previous three plans will work for you. That's where FreshBooks Select comes in. You can think of Select as a custom plan for your business. You'll get all of the features of the previous Plus and Premium plans, but you'll also receive a personal account manager, custom training for you and the team, "super-low" credit card transaction rates, and QuickBooks and Xero integrations. 
Pricing for this plan is quote-based, so you'll need to contact FreshBooks directly and decide on a price based on your business's number of clients and accounting needs.
Start FreshBooks 30-Day Free Trial
Zoho Books Plans and Pricing
As we mentioned, Zoho Books and FreshBooks have a lot of similarities. Like FreshBooks, Zoho Books is web-based and has tiered plans offering varying features. Their plans are also differentiated by how many billable clients you can access. 
However, some big differences to keep in mind is that your user allowance will also increase with higher-tier plans, and Zoho Books is a less expensive option. Their highest-level plan, which allows for over 500 billable clients, is $29 per month. 
Thus, when it comes to the number of clients and users, you're going to get more bang for your buck with Zoho Books. Plus, Zoho Books is part of the larger Zoho One Suite, so if you already use Zoho for other aspects of your business (i.e. CRM, IT, HR, etc.), you can enjoy the convenience of having all of your systems synced on one platform. 
With that said, let's take a closer look at the different Zoho Books plans.
Source: Zoho Books
Zoho Books Basic
First up is the Zoho Books Basic plan, which costs $9 per month and allows you to bill up to 50 clients. You'll also have access for two users included in this plan. 
Other features of the Zoho Books Basic plan are:
Bank reconciliation

Custom invoices

Expense tracking

Projects and timesheets

Recurring transactions

Sales approval

Budgeting

Zoho Sign integration
With Zoho Books, you'll also have the opportunity to add on other features. Each additional user is $2 per month or $20 per year per user; snail mail credits to mail paper invoices are $2 per credit, which equates to one invoice sent in the U.S.; and lastly, you can get 50 auto-scans for $5 per month or $50 per year. The auto-scan feature allows you to scan your documents and automatically import the information to your account. 
Zoho Books Standard
The mid-level plan from Zoho Books is their Standard plan. For $19 per month, you'll receive 500 billable contacts and three account users. With the Standard plan, you get everything the Basic plan has to offer and the same add-on options, but you'll also get a few more features. 
Standard plan features:
Bills 

Vendor credits

Reporting tags

Purchase approval

Twilio integration
Zoho Books Professional
Lastly, we have the Zoho Books Professional plan, which includes 10 users and over 500 billable contacts. This plan costs $29 per month and comes with everything that the Basic and Standard plans come with, as well as:
Purchase orders

Sales orders

Inventory

Custom domain
Get Started With Zoho Books
FreshBooks: Pros and Cons
Now that we've taken a closer look at both FreshBooks and Zoho Books plans and offerings, let's zoom out and look at the pros and cons of each. 
FreshBooks Pros
One of the big pros of FreshBooks is their overwhelmingly positive reviews. It's safe to say users love FreshBooks, and it received 4.5 out of 5 stars on both Capterra and G2 Crowd. 
Other highlights of FreshBooks are that it's an intuitive and highly usable software that almost anyone can figure out. It also syncs across different platforms so you can have realtime numbers on your phone, computer, or tablet—wherever you are.
Compared to Zoho Books, FreshBooks offers greater options for integrations and workflows, as well as tools for time-tracking. 
FreshBooks Cons
The fact that you only get one user included with any of the FreshBooks plans can be a big drawback for some. If you're a business owner who likes to have another co-owner or an accountant share your account with you, you'll end up paying extra—which might end up making FreshBooks an expensive option. 
The way FreshBooks breaks down their plans by clients may also be a drawback, since their Lite plan, while affordable, only allows for five clients—meaning most businesses will have to jump to the Plus plan. Additionally, the fact that the Plus and Premium plans are identical except for client allowance, but Premium is the twice the cost, is another downside.
Zoho Books: Pros and Cons
Next, we'll go over the pros and cons of Zoho Books to help you better see how they compare to FreshBooks.
Zoho Books Pros
If you use other Zoho products, using Zoho Books will likely be a great fit for your business and help streamline your processes with seamless integration. Therefore, for existing Zoho customers, this is a big pro.
Compared to FreshBooks, Zoho also stands out for the number of users they allow in each plan, as well as their client allowances and cost. The most expensive Zoho Books plan is $29 and allows for over $500 clients, while you'll need to work with FreshBooks to receive custom pricing for the same client volume. Considering the previous FreshBooks plan is $50 per month for 500 clients or less, though, we can conclude it will be more than $50 (not counting the cost for any additional users).
Zoho Books Cons
While Zoho's integrations with their own tools can be a pro, their lack of integrations with third-party tools can be a significant downside. If you don't use other Zoho products but instead use other third-party products, such as payroll services, you won't be able to integrate the two, meaning you'll be left with a lot of manual data entry.
Alternatives to FreshBooks and Zoho Books
If neither Zoho Books nor FreshBooks is sounding like the right option for your business, there are some alternatives for you to consider, as well. 
QuickBooks Online
If you're looking for more established software from a brand that is widely recognized and trusted, then QuickBooks Online could be the perfect fit. It's a cloud-based option from the well-known company Intuit. While their plans are a bit more expensive, they also have fewer restrictions than you'll run into with Zoho or FreshBooks. 
With any QuickBooks Online plan, you get income and expense tracking, receipt capture, invoice tracking, check printing, reports, data backups, and access for at least two users. Their least expensive plan starts at $25 per month but comes with many of the features you'd expect to get from a mid-level plan from another provider. You'll also get the option to sign up for add-ons like expert setup or payroll.
Buy Now for 50% Off
Wave
Wave is one of the few free accounting software options out there that business owners could use for their business accounting needs. It allows for unlimited bank and credit card connections, unlimited income and expense tracking, and unlimited guest collaborators. 
Beyond these basics, Wave accounting comes with even more to help you keep your business accounting in order—which is pretty impressive for a free software. You'll be able to connect to sites like PayPal or Etsy and implement bill and invoice reminders when necessary. You won't have the most robust feature-set and their customer service is limited to online methods, but it is still a comprehensive solution, and the price can make it an excellent choice for newer businesses or those on a very strict budget.
The Final Word
Now that you have all of the details of Zoho Books vs. FreshBooks, you should feel more capable of deciding which—if either—is the right choice for your business. This will likely come down to how much you want to spend, what third-party integrations you want to take advantage of, and how many users and clients you want attached to your account. 
We encourage you to take advantage of the free trials that are available to you so you can see firsthand how each solution works. Keep in mind, there are also plenty of alternatives out there. It will take some research, but your perfect accounting solution is out there.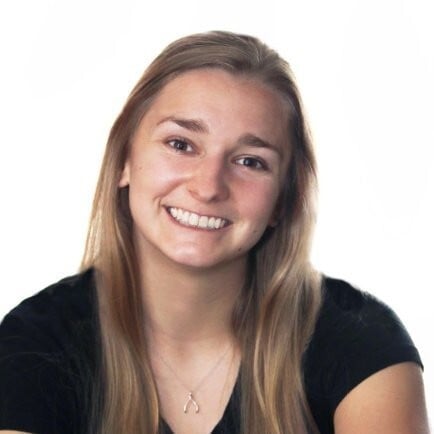 Nina Godlewski is a former staff writer at Fundera.
Nina worked to help make complicated business topics more accessible for small business owners. At Fundera, she focused on complex topics ranging from payroll management to launching a business. She was previously a staff writer at Newsweek covering technology, science, breaking news, and culture. She has also worked as a reporter for Business Insider and The Boston Globe.
Read Full Author Bio