Wave Accounting Review: What You Need to Know
When you're choosing a business accounting software for your small business, you may find that cost is just as important to you as functionality—and therefore, you may explore your options for a free accounting solution.
Unfortunately, there are very few truly free accounting software options on the market—Wave accounting, however, is one of them. Plus, not only is Wave free, but it's also secure, easy to use, intuitive and offers substantial accounting capabilities.
Moreover, in addition to their free software, Wave offers paid add-ons—Payments by Wave and Wave Payroll—so that you can manage the whole of your business accounting in one place.
Is this solution right for your business? This Wave accounting review is here to help you answer that question. We'll explore everything Wave accounting has to offer, as well as discuss top alternatives—so that you have all of the information you need to find the best accounting software for your small business.
Wave Accounting Review: The Details
To start our Wave accounting review, let's dive deeper into the details of this software. As we mentioned, the core Wave accounting software is completely free and you can easily sign up for an account on their website, no credit card required.
Wave is a web-based software, meaning you can access your account anywhere you have an internet connection. And—although the Wave accounting software is free, it doesn't lack in terms of functionality. On the whole, Wave offers a solid feature set to help simplify and manage your business accounting processes.
Pros
Completely Free
Customizable Add-Ons
Easy to Use
Cons
Little Tax Capabilities
Not Ideal for Large Teams
Lacking Advanced Features
Wave Accounting Software Activity
When you're choosing accounting software, you'll want to know exactly what kind of activities you can perform with your account.
With Wave accounting, you'll be able to quickly and easily set up your Wave account, connect your business bank account, and start utilizing all of the functions the software has to offer. Once you've connected your bank account, your transactions will appear in your bookkeeping automatically.
Additionally, Wave will give you unlimited access to the following actions on your account:
bank and credit card connections
income and expense tracking
customizable invoicing and receipt scanning
guest collaborators
Therefore, whether you need to connect your business's accounts, track your spending, or invite your accountant or business partners to your account, you can do so without worrying about any limits or fees.
Additional Wave Accounting Features
Moreover, on top of these basic account activity features, the Wave accounting software includes additional capabilities—all of which are designed to optimize your business's accounting, tax, and overall financial processes.
With Wave, therefore, you receive:
Customizable sales taxes
Journal transactions
Payments in a foreign currency with automatic exchange rate calculations (for Payments by Wave users)
Exportable accounting reports such as profit and loss statements, sales tax reports, cash flow reports, and more
Ability to connect with PayPal, Shoeboxed, and Etsy
Bill and invoice reminders
Dashboards for cash balances and invoice status
Customizable expense and income categories with Account IDs
Ability to search transaction descriptions
Double-entry software
Ability to run multiple businesses in one account
256-bit SSL encryption and data backup
Plus, although Wave's accounting software is free to use, Wave offers email-based customer support, as well as online resources such as their blog, help center, and community forum.
Wave Accounting Add-On Services
If you decide you'd like even more from your Wave account, then you can choose to utilize Wave's free or pay as you go add-ons. With these add-ons, you can extend your functionality and perform more of your business accounting tasks in one platform.
For the next part of our Wave accounting review, then, let's explore the specifics of Wave's additional free tools.
Free Wave Accounting Add-On Services
Wave offers two free add-ons—Invoicing and Receipts—that can further your accounting capabilities without needing to boost your budget. These add-ons go hand-in-hand with the core Wave accounting software and can also be accessed via iOS or Android mobile apps.
Wave Invoicing
Wave invoicing is a free add-on that integrates directly with the core Wave accounting software.
Therefore, when you send and fulfill invoices through Wave invoicing, your bookkeeping is automatically updated in your Wave accounting account. With this connection, you also receive invoice reminders and instant updates for your invoicing data.
Additionally, Wave invoicing includes features such as:
Invoicing in any currency
Setting up automatic payments (using Payments by Wave) for recurring invoices
Invoice personalization and customization with your logo and colors
Sending statements for overdue accounts
Sending estimates and turning them into invoices upon approval
Automatic payment reminders for customers
Automatic sales tax calculations
Professional payment receipts
Track payments, partial payments, and overdue invoices
iOS and Android apps for sending invoices, and more
Ultimately, this free invoicing add-on will allow you to create, customize, and send an unlimited amount of invoices quickly and easily—all while working directly with your Wave accounting software.
Receipts by Wave
If your business deals with paper receipts, the Receipts by Wave add-on will be integral to your accounting process.
With the Receipts by Wave free app, you can use your mobile device to take a picture of your paper receipt, review the receipt information, and approve it to sync automatically with your Wave accounting software.
After you've digitized your paper receipts, you can attach them to expenses and record them in your Wave account.
Additionally, Receipts by Wave works even without an internet connection—saving your receipts and syncing them with your account as soon as you're back online.
With this add-on, therefore, you have an easy, free way to manage paper receipts, without needing to actually sort through paper and manually enter the information into your accounting software.
Pay-as-You-Go Wave Accounting Add-On Services
In addition to the free Wave accounting software as well as invoicing and receipts add-ons, you also have the opportunity to expand your capabilities with Wave's paid add-ons: Payments by Wave and Wave Payroll.
Although these add-ons are not free, they are pay as you go, meaning their cost will be based on how much you use them. Therefore, if you want access to these additional functions, you don't have to worry about paying an unnecessary fee when you're not actually using them.
Let's explore the details:
Payments by Wave
With Payments by Wave, you'll be able to accept all major credit cards and ACH payments—and manage your payment processing through Wave.
Wave's payment add-on allows you to take payments from your customers online, over the phone, or in-person. You can also set up recurring billing with automatic payments. Moreover, all of these transactions reconcile automatically within your Wave accounting account.
Additionally, when your customers pay you, the money will be deposited in your bank account in two days for credit card payments and two to seven days for bank payments.
With the Payments by Wave add-on, therefore, you'll be able to offer a service to your customers, as well as manage your payments and transaction quickly and easily—and all in one place.
Payroll by Wave
Finally, if you need to want to run payroll through your accounting software, you can use the Wave payroll add-on.
Wave offers two payroll options—based on where your business is located. If you're located in California, Florida, New York, Texas, Illinois, or Washington, then you can utilize Wave payroll, and Wave will handle your payroll taxes. In this case, the payroll add-on will cost you a monthly fee of $35 plus $4 per employee/contractor.
On the other hand, if you're located in any of the remaining 42 states, you can use the Wave payroll add-on to pay and file your payroll taxes yourself. This service, therefore, has a lower cost—$20 per month plus $4 per employee/contractor
Despite the difference in taxes, however, both of the Wave payroll solutions will allow you to perform payroll, pay your employees with direct deposit, generate tax forms, create automatic payroll journal entries, and give employees self-service access to their pay information.
Moreover, you'll be able to access workers comp coverage through AP Intego, calculate vacations, bonuses, and other benefits, receive payroll reminders, and receive priority customer support from Wave.
With this add-on, even if you have to file your own taxes, you'll be able to connect another essential business function to your accounting software—making it even easier to manage your overall processes.
Advantages and Disadvantages of Wave Accounting
Now that we've explored all of the details of Wave accounting, as well as the Wave add-ons, let's continue our Wave accounting software review by discussing what these features mean for your business.
Wave Accounting Advantages
First, let's address the positives—what are the main advantages of choosing Wave accounting software for your business's finances?
Here are a few worth noting.
Completely Free
Perhaps the biggest advantage of Wave accounting software is the cost—it's free. As we mentioned earlier, Wave is one of the only true free accounting software options out there—and although it's free, it doesn't lack in functionality.
In fact, many paid software systems, like Xero or Sage, will charge at least $9 to $15 per month for their most basic plans. And, these plans will limit your activity and your access to features like customizable invoices and multicurrency transactions—where Wave won't.
With the solid accounting capabilities Wave can offer to your business, there's no doubt that the cost of Wave, or lack thereof, is one of the most significant benefits.
Customizable Add-Ons
Even more, another advantage Wave offers is their add-ons.
If you prefer to keep your accounting software completely free, Wave gives you the option to do so. However, if you'd like to increase your functionality by adding payment processing and payroll—Wave gives you those opportunities as well.
Plus, both of these add-ons are pay as you go, meaning the cost is based on how you use them. Also, they each offer substantial functionality, connect directly to your main Wave account, and work seamlessly with the software.
Therefore, although there is only one version of the Wave accounting software, the add-ons (free and paid) that you'll have to choose from will allow you to tailor your software to your business's specific needs.
Easy to Use
Not only can Wave offer you an affordable, customizable accounting solution, but it also offers a system that's easy to use. As a small business owner with numerous responsibilities, the usability of your accounting platform is essential—especially since it's a system you'll be using frequently—and one that houses important information regarding your business financials.
As a system designed for small business owners and entrepreneurs, therefore, Wave's web-based software is intuitive, simple, and overall user-friendly. With Wave, you should be able to set up your account and learn to use the system quickly and easily.
Plus, if you do have any issues, you can utilize the various support tools Wave offers.
Wave Accounting Disadvantages
This being said, despite the benefits we've mentioned at length in this Wave accounting review, there's no doubt that Wave has disadvantages to consider as well.
Why might you hesitate to choose Wave as your accounting software system?
Here are a few drawbacks to keep in mind.
Little Tax Capabilities
One of the drawbacks of Wave accounting software is the system's lack of features to help with business taxes.
Many other accounting software options on the market include functionality to help you sort your businesses expenses to file your taxes and some will actually help you optimize your Section C filing for maximum return.
Therefore, if you're looking for accounting software that can incorporate more tax assistance, you might consider a Wave alternative.
Not Ideal for Large Teams
Another possible downside of the Wave accounting software is the price of the payroll add-on. Although the monthly cost and per employee fee may not be too problematic if you have a small team, if you have a larger team, with many employees on your payroll, it could quickly become costly.
Moreover, only seven states are included in the tax-service version of Wave payroll, meaning if you're located in one of the other 42 states, you won't have access to this significant payroll software benefit.
Therefore, whether you have a large team, or simply want a payroll system that not only works with your accounting software but can accommodate taxes as well, Wave might not be the right solution for you.
Lacking Advanced Features
Finally, the last drawback you may want to consider is Wave's lack of advanced accounting features. Although there's no doubt that Wave offers impressive functionality, especially for free software, there are definitely advanced tools, like inventory tracking, budgeting, and vendor management, that it does not provide.
This being said, if you need more than the essentials from your accounting solution, you may be able to find other options, albeit paid options, that can service your business in that regard.
Moreover and in the same vein, Wave does not offer integration options for third-party tools or apps (which could provide you with additional functionality), whereas many other accounting systems do.
Top Alternatives to Wave Accounting
There's no accounting software that's the perfect solution for every small business—Wave accounting included.
After all, every business has different financials and needs different capabilities from their accounting platform.
Therefore, after you've explored a particular system, as we've done in this Wave accounting review, it's always worth looking into top alternatives to determine if there's another option that may work better for your business.
This being said, here are three Wave alternatives you might consider.
QuickBooks Self-Employed
If you're looking for a business accounting software with greater tax capabilities than Wave accounting software can offer, then you might consider QuickBooks Self-Employed.
This accounting software is ideal for self-employed entrepreneurs who need help managing their business expenses and filing their taxes. Additionally, using this software will allow you to optimize your Section C filing for maximum returns. Plus, like Wave, QuickBooks Self-Employed is simple, fairly easy to use, and provides essential accounting functions.
Furthermore, QuickBooks Self-Employed comes with a Tax Bundle that will integrate Intuit's TurboTax into your account, which will allow you to file your taxes directly through the software.
Keep in mind, though, that unlike Wave, these accounting software options won't be completely free. The basic version of QuickBooks Self-Employed starts at $10 per month but is discounted to $3 a month for your first three months for a limited time. Meanwhile, the Tax Bundle will cost $17 per month normally but will be discounted to $12 a month for your first three months with a limited-time deal.
FreshBooks
On the other hand, perhaps you think you need accounting software that can offer more advanced features, such as those we mentioned earlier.
If you like the intuitiveness and accessibility of Wave accounting, then, but would like tools for tasks such as time-tracking or project management, you might consider FreshBooks.
Unlike Wave, FreshBooks is a paid accounting software, offering three plans that range in price from $15 to $50 per month regularly. In general, FreshBooks offers many of the same essential capabilities as Wave but limits how many clients you can attach to your account based on your plan.
This being said, however, even the most basic version of FreshBooks allows you to track time expenses, accept online credit card payments, access tax reports, and integrate with over 200 third-party solutions. As the plan levels increase, FreshBooks offers advanced functionality such as client and project management tools, budgeting, and more.
Therefore, FreshBooks is a worthy alternative if you'd like a broader feature set than what Wave offers, remembering, of course, that FreshBooks does require a monthly fee, as well as limits your billable clients with each plan.
For a limited time, FreshBooks is offering 60% off for six months on Lite, Plus, and Premium plans when new users skip the 30-day free trial period and opt to buy now.
QuickBooks Online
Finally, although we've already mentioned one Quickbooks product in this Wave accounting software review, there's no doubt that QuickBooks Online is also a worthy Wave alternative.
As one of the most popular accounting solutions on the market, QuickBooks Online can offer the core accounting features of Wave, as well as the more advanced features of Freshbooks, without limiting you based on a number of clients. Plus, although like QuickBooks Self-Employed, you'll have to pay a monthly fee for this software, QuickBooks Online can, on the whole, provide your business with greater capabilities, at a relatively affordable cost.
With QuickBooks Online, you can choose from four different plans, ranging in price from $20 to $150 per month. The most basic plan, Simple Start, will provide you with many of the same functionality as Wave, as well as offer tax tools, payment acceptance, 1099 contractor management, as well as the option to integrate with other QuickBooks products.
Additionally, the higher-level plans of QuickBooks Online can give you the ability to manage bills, track time, inventory, and project profitability, and more.
Therefore, although QuickBooks Online may not be quite as simple and user-friendly as Wave, it's a tried-and-true solution. If you think your business could benefit from more in-depth tools, as well as the option to upgrade plans as you grow, you might consider QuickBooks Online as a Wave alternative.
The Bottom Line
We've reached the conclusion of our Wave accounting review and the initial question stands: Is Wave the right accounting solution for your business?
At the end of the day, you know your business best—and therefore, it's up to you, based on the information we've discussed, to answer that question. There's no doubt that as a free accounting software with robust features, a variety of add-ons, and a user-friendly platform, Wave can serve many different small businesses well. However, it may not be the best solution for everyone.
This being said, if you're not positive that Wave accounting will meet your business needs, you might try creating a free account and exploring the software yourself. After all, since this software is free, there's no harm in trying Wave out—and this way, you'll be able to better determine if it's the right choice for your business.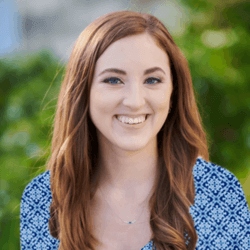 Senior Staff Writer
at
Fundera
Randa Kriss is a senior staff writer at Fundera.
At Fundera, Randa specializes in reviewing small business products, software, and services. Randa has written hundreds of reviews across a wide swath of business topics including ecommerce, merchant services, accounting, credit cards, bank accounts, loan products, and payroll and human resources solutions. 
Read Full Author Bio