Xero Accounting Software: Everything You Need to Know
As you engage in the all-important search for the right business accounting software, you've probably come across Xero. Started in New Zealand, Xero accounting has grown quickly, becoming one of the most popular accounting solutions (and a top QuickBooks competitor). Currently serving over 1.8 million subscribers around the world, the Xero accounting software is known for its robust feature set, intuitive platform, and mobile-friendliness.
Is Xero the right accounting solution for your small business? We're here to help you find out. In this Xero accounting software review, we'll explore Xero's features, three unique plan offerings, and pricing—everything that you need to know to decide if Xero accounting can fulfill your business's needs.
Xero Accounting Software: The Basics
Before we dive into the details of our Xero accounting software review, let's start with the basics.
Xero accounting is cloud-based accounting software, meaning it's accessible from any device, anywhere you have internet. With Xero accounting software, you can automate and streamline your core bookkeeping and accounting tasks, as well as related business processes such as inventory tracking, project management, and payroll.
Xero gives you the ability to manage your accounting on the go with their mobile app, connect to hundreds of third-party tools to extend your functionality, and grant access to your bookkeeper, accountant, and team members.
Xero offers three unique software plans—Early, Growing, and Established. Available on a monthly subscription basis, the plan you choose will dictate your specific capabilities, with the Established plan having the greatest functionality at the highest cost.
You can also try the Xero accounting software for free for 30 days before signing up for a subscription.
Pros
Robust features
700 integration options
Flexibility
Cons
Pricing
No time tracking features
Xero Accounting Software: Features
With these basics in mind, let's explore the overall features you can expect with the Xero accounting software—regardless of the plan you choose.
Invoicing: Create and send customized invoices
Quotes: Create and send personalized quotes and estimates, easily convert them into invoices
Bank connections: Connect your bank accounts to Xero to automatically upload transactions into your accounting software
Bank reconciliation: Reconcile bank transactions, manually categorize transactions, accept Xero's suggestions, or create rules for matching bank transactions to invoices, bill payments, and purchases already in Xero
Inventory: Add products, track inventory quantity and value, view bestselling products and how much profit you're making
Purchase orders: Create digital purchase orders using inventory items and email them to your suppliers, convert purchase orders to bills or invoices
Bills: Pay your bills, bundle bill payments, schedule payments for the future, and set up repeat and replicate bills
Dashboard: Use the customizable Xero accounting dashboard to track bank balances, invoices, and bills, monitor cash flow, view outstanding invoices, and monitor sales and reporting
Reporting: Create customized financial reports and budgets, track performance, share interactive reports and budgets in real-time
Files: Store files and transactions within Xero; attach documents to transactions, records, invoices, and contact records; view files side-by-side; share files with team members
Fixed assets: Record your business assets, update them as necessary, manage depreciation and disposals
Sales tax: Automatically calculate sales tax rates, customized tax rates for your business needs, set tax defaults, file sales tax returns with Avalara TrustFile integration
Contacts: Add contacts into Xero, integrate your email account, add contacts to groups and organize based on categories, see a customer's transaction history—including invoices, bills, most-purchased products or services, and how quickly they pay you
Payments: Integrate Xero accounting with a payment service like PayPal or Stripe to accept payments for invoices online
Mobile app: Use free Xero mobile app for Android or iOS to send invoices, approve expenses, input receipts, reconcile transactions, and view customer information while on the go
Gusto payroll: Add full-service payroll processing to Xero accounting with their partnership with Gusto
Security: Xero accounting includes encryption, two-step authentication, cloud back-up, and security monitoring to protect your data
Users: Add an unlimited number of users to your Xero account, customize user permissions
Integrations: Use the Xero App Marketplace to integrate with third-party tools
Customer support: Access 24/7 online support from Xero accounting customer service team, utilize Xero's self-service resources like their video library, blog, and support center
Xero Accounting Software: Pricing and Plans
Now that you know the overall capabilities that Xero accounting can offer your business, let's continue our Xero accounting software review by breaking down the three different plans—and the Xero accounting pricing options.
1. Xero Accounting Early Plan
The Early plan is the most basic version of Xero accounting software. Although this solution will be the most affordable of the three Xero plans, it will also place the greatest limitations on your capabilities.
Overall, with its low monthly cost and the Xero accounting features we discussed above, this plan is a great option for a home-based business accounting software, as well as a suitable solution for very small businesses or sole proprietors.
Invoices and Quotes
With the Xero accounting Early plan, you'll only be able to use five invoices and quotes per month through your account.
Bills
You'll also only be able to attach five monthly bills to your account if you opt for the Xero accounting Early plan.
Here, it's important to note that any invoices, quotes, or bills that exceed your monthly limit will save as drafts in your account.
Bank Reconciliations
The Xero accounting Early plan will limit you to 20 reconciled bank statement lines in total each month. Additionally, this plan will not grant you access to cash coding with bank reconciliation.
Pricing
The Xero accounting pricing for the Early plan is $9 per month. With this low cost, Xero accounting Early is certainly one of the most affordable accounting options out there, but does, of course, have its restrictions.
Additionally, it's worth noting that if you want to connect Xero's Gusto integration to your account, there will be a cost associated with doing so. Gusto's full-service payroll starts at $39 per month, plus $6 per month per employee.
2. Xero Accounting Growing Plan
The next level up for Xero accounting software is the Growing plan.
This version of Xero accounting will be ideal for small to midsize businesses, as you're not subject to the same limitations with the Growing plan as you are with the Early plan. Let's take a look at the details.
Invoices and Quotes
You'll be able to create an unlimited amount of invoices and quotes every month through your Xero accounting software if you opt for the Growing plan.
Bills
Additionally, Xero's Growing plan will come with the potential to attach an unlimited amount of monthly bills to your account.
Bank Reconciliations
Not to mention, you'll also be able to reconcile an unlimited amount of transactions through your Xero accounting software if you go with the Growing plan.
Pricing
For the Growing plan, the Xero accounting pricing will be $30 per month. Although this is more than three times the price of the Early plan, the lack of limitations in terms of invoices, quotes, bills, and reconciliation may justify the cost.
In addition, if you want to connect Gusto to your Xero account, you'll need to pay for this integration. As we mentioned earlier, the Gusto regular payroll pricing starts at $39 per month, plus $6 per month per employee.
3. Xero Accounting Established Plan
Finally, the Established plan is the top-tier version of Xero accounting software.
As we mentioned above, this plan provides the greatest functionality but has the highest monthly cost. Because of this, the Xero Established plan will be best suited for midsize businesses who have higher-volume needs and want to be able to manage more of their processes within their accounting software.
Let's see what this Xero accounting plan has to offer:
Invoices and Quotes
With the Xero accounting Established plan, like the Growing plan, you'll be able to create and send unlimited invoices and quotes every month through your account.
Bills
You'll also be able to attach unlimited monthly bills if you choose the Xero Established plan.
Bank Reconciliations
The Established plan will also give you the ability to reconcile an unlimited amount of transactions every month through your Xero accounting software.
Currency
Unlike the Early and Growing plans, the Established plan will support multi-currency business accounting. With this version of Xero accounting, therefore, you'll be able to work in over 160 currencies—accepting payments online, receiving bills, and sending invoices, quotes, and purchase orders.
You'll also be able to set currency preferences to your contacts, as well as use flexible currency reporting, which allows you to choose which currency you want your reports in and the reports will automatically be revalued using conversions and exchange rates.
Furthermore, the Established plan multi-currency capabilities will automatically convert all foreign currency transactions to your local currency in real-time, update foreign exchange rates hourly, add foreign currency bank accounts (alongside your local accounts), and create invoices using an automatic exchange rate, or enter your own rate manually.
Expenses
Just like the multi-currency functionality, the Established plan will also give you access to features for expenses that are not available in either of the other Xero accounting software versions.
With Xero Expenses, you'll be able to track and manage expense claims, reducing data entry and streamlining the process from submitting expenses through to reconciling transactions.
You'll be able to capture expenses and paper receipts using the Xero mobile app, track expenses with categories and labels, use multiple line items, and assign expenses to projects. You'll also be able to set company and user permissions to dictate who can view, submit, and approve expense claims.
All of your expenses can be managed through your single Xero account, allowing you to track expenses in real-time, regardless of location. Finally, Xero Expenses will provide reporting and analytics to monitor patterns in your expense history.
Projects
In addition to the multi-currency and expense tools, the last major feature that differentiates the Established plan from the other Xero accounting software options is its project management tools.
With Xero Projects, you'll be able to track time, enter expenses, and record deposits—thereby monitoring project performance with up-to-date time tracking and invoicing reports once the project is complete.
You'll be able to access Xero Projects online and through their mobile accounting app, as well as cost projects and track budgets. Moreover, you'll be able to create fixed price, progress payments, or time and details invoices, all of which can be uploaded automatically. Plus, Xero Projects will link to your contacts and allow you to set basic user permissions for your team.
All of this being said, however, although Xero Projects is included with the Established plan, Xero also gives you the option to integrate with a third-party project management tool called WorkflowMax. WorkflowMax can stand alone from Xero but offers a Xero integration that provides more advanced project management tools than Xero Projects. As a third-party system, though, you'll need to pay an additional monthly subscription for use of their platform.
Pricing
Finally, the Xero accounting pricing for the Established plan is the most expensive, at $60 per month.
Moreover, as with all of the plan options, if you want to add Gusto payroll to your account, you'll need to pay the associated monthly and per-employee costs.
Xero Accounting Software: Advantages and Disadvantages
Xero Accounting Software: Advantages
With all of this information in mind, let's take the next step in our Xero accounting software review by highlighting the top benefits of this platform. Here are three Xero accounting advantages to consider:
Robust Features
There's a reason that Xero accounting has grown so quickly and has become a top QuickBooks alternative—this platform has significant features to offer business owners.
From essential bookkeeping and accounting capabilities like bank reconciliation and invoicing to additional functionalities for bills, purchase orders, and inventory, the Xero accounting software gives you the opportunity to manage many of your most important business processes within one system.
Plus, with unlimited users for all of their plans, you can give account access to your bookkeeper, accountant, tax consultant, and team members, without worrying about a higher cost. Compared to other solutions on the market, many of which charge per number of users, this is a particularly noteworthy benefit of Xero accounting.
Finally, within the impressive Xero accounting feature set, you also have access to their wealth of self-service tools, as well as 24/7 online customer support from the Xero team.
Integration Options
With over 700 tools available in the Xero App Marketplace, these integration options are a substantial benefit of Xero accounting software.
Through all of the integrations that Xero offers, you have an impressive ability to extend your capabilities and manage many of your business processes through one platform. Plus, Xero doesn't only offer accounting tools in their app marketplace, but also connections for CRM software, ecommerce, inventory, HR, point of sale, payments, and more. Some of the most notable integrations in the marketplace include Shopify, Zapier, Stripe, Hubdoc, Square, Vend, and Squarespace.
Moreover, Xero gives you the ability to utilize their partnership with Gusto and manage your payroll through their automatic integration. Although you'll have to pay for the Gusto payroll service separately, their partnership with Xero accounting gives you access to a two-month free trial.
Flexibility
In addition to the vast capabilities that are included (and available via integrations) with the Xero accounting software, another top benefit of this platform is flexibility.
As a cloud-based system with a robust mobile app, Xero gives you the ability to access your account regardless of location or device. Additionally, with unlimited users, Xero offers flexibility to your team, allowing you to grant access to whoever you see fit, as well as customize their permissions.
Moreover, Xero provides three distinct plans, giving you the ability to choose the offering that works best for your business. Plus, with the hundreds of integrations Xero offers, the platform is even more flexible—allowing you to connect with additional accounting tools or others you already use and extend your overall functionality within their system.
Finally, Xero accounting is not only flexible in these ways, but also in its approachability for all types of business owners. As online Xero accounting software reviews will confirm, Xero's platform is intuitive, user-friendly, and allows you to set up your processes quickly and easily—making it a solution to consider regardless of your technical or prior accounting experience.
Xero Accounting Software: Disadvantages
Despite these top benefits, like all solutions, there are also disadvantages to Xero accounting software. This being said, here are two particular downsides to consider:
Pricing
Although not necessarily unreasonable, the Xero accounting pricing structure does leave something to be desired.
First, even though the Early plan is extremely affordable—only $9 per month—the limitations associated, only five quotes and invoices, five bills, and 20 reconciliation transactions, mean that this solution will not be viable for many businesses.
Additionally, although these limitations are alleviated with the Growing plan, the difference between the cost for these two plans is substantial, with the Growing plan costing over three times as much as the Early plan. Comparatively, you can find other solutions on the market—Wave, QuickBooks Online, etc.—who have plans with similar capabilities (without the Early plan limitations) at a lower cost than the Growing plan.
Moreover, despite the useful additional features you receive with the Established plan, the cost of this plan makes a steep jump as well, costing twice as much per month as the Growing plan.
Finally, whereas many other accounting solutions offer a discount for subscribing annually instead of month to month—as is the case if you compare FreshBooks vs. Xero—Xero accounting does not give you the option for such a discount.
Time Tracking Features
One of the most notable features lacking from the Early and Growing plans of Xero accounting software is time tracking. For small service-based businesses or sole proprietorships, time tracking capabilities can be an important part of an accounting solution. In fact, many other accounting systems—FreshBooks, Zoho Books, QuickBooks Online—include time tracking features in their most basic or secondary level plans.
Although Xero does provide time tracking functionality through Xero Projects, you have to opt for the Established plan, at $60 per month, to access these features. This being said, therefore, if time tracking is a tool that will be particularly beneficial for your small business, you might consider other accounting solutions.
Xero Accounting Software: Top Alternatives
Before you decide whether Xero accounting software is right for your business, it's worth exploring some of the other top options available. Depending on your business needs and budget, either of these three Xero accounting alternatives may be a better solution for you.
Let's dive into the details.
QuickBooks Online
As we mentioned earlier, Xero has quickly grown to become one of the biggest competitors of QuickBooks Online. This being said, it's very possible that QuickBooks Online may be a more suitable solution for your business.
Overall, QuickBooks Online and Xero are very similar—both have impressive feature sets, multiple plan options, and are accessible via web and mobile app. Despite their similarities, however, QuickBooks Online stands out with their reporting capabilities, core accounting functions, and certain features (time tracking, tax tools, contractor management) that are either missing from Xero or only available with the higher-level plans.
Moreover, as one of the most popular accounting platforms out there, there's no doubt that QuickBooks has an advantage—as most accountants, bookkeepers, and professionals are familiar with their product suite. Therefore, QuickBooks Online might be able to give you greater access to assistance and expertise if you need it.
Buy Now for 70% Off
Wave Accounting
If you're looking for a more affordable solution, you might consider Wave accounting as an alternative to Xero accounting.
Like Xero accounting, Wave is a web-based platform known for its accessibility, mobility, and ease of use. Unlike Xero, however, Wave is one of the only truly free accounting solutions on the market. You can sign up for a Wave account at no cost and receive access to the platform's income, expense, invoicing, reconciliation, and reporting features. Wave accounting also offers two paid add-ons, payroll and payments, allowing you to add these functionalities to your Wave account.
However, although Wave is completely free, you'll find that it doesn't have the extent of capabilities you'll see with the Xero accounting software, lacking functions like inventory tracking, budgeting, project management, or purchase orders. Plus, with only one plan option and no third-party integrations, Wave limits you to the specific tools they provide within their one platform.
Nevertheless, Wave does provide core bookkeeping and accounting features that allow you to automate your financial processes. Plus, if cost is first and foremost your top qualification for accounting software, you won't find a better option than Wave.
Zoho Books
For another accounting solution with more affordable plans than Xero accounting, you might consider Zoho Books.
Just like Xero accounting, Zoho Books offers three tiers of plans—Basic, Standard, and Professional—that at $9, $19, and $29 respectively—are either the same price or cheaper than their corresponding Xero accounting software plans.
Overall, Zoho Books can provide similar functionality to Xero, however, Zoho limits their plans in terms of contacts, users, and workflows. This being said, though, Zoho does offer capabilities like time tracking and multi-currency, in their Basic plan that require the Established-level Xero accounting plan. Moreover, with their most expensive option costing $29 per month, Zoho has significant features, everything from invoicing, expenses, and reporting to purchase and sales orders, at an extremely reasonable price.
Plus, unlike Xero accounting, Zoho Books will offer a discount to businesses who subscribe to their software for an entire year instead of month-to-month. As a result, you'll be able to access the Zoho Books Basic plan for as little as $7.50 a month.
Therefore, if you're looking for an accounting solution with more features than Wave, but a more affordable cost than Xero accounting (or QuickBooks Online for that matter) you might think about Zoho Books.
Xero Accounting Software: The Bottom Line
Now that we've reached the conclusion of our Xero accounting software review, it's up to you to decide whether Xero is the best platform for your business. There's no doubt that Xero can offer a robust solution—with an impressive feature set, flexibility, mobility, and accessibility for a variety of business owners. That said, with the limitations on their Early plan and the higher costs of their Growing and Established plans, Xero accounting is certainly one of the more expensive small business accounting products.
Therefore, the Xero accounting software is probably best suited for small and midsize businesses that need the specific tools and features it offers and can afford the associated monthly costs. Nevertheless, if you want to test Xero out for yourself to see the platform's capabilities and how it operates, you can sign up for the Xero accounting 30-day free trial—this way, you'll have a better sense of whether or not Xero accounting software is the right option for you.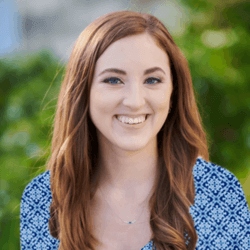 Senior Staff Writer
at
Fundera
Randa Kriss is a senior staff writer at Fundera.
At Fundera, Randa specializes in reviewing small business products, software, and services. Randa has written hundreds of reviews across a wide swath of business topics including ecommerce, merchant services, accounting, credit cards, bank accounts, loan products, and payroll and human resources solutions. 
Read Full Author Bio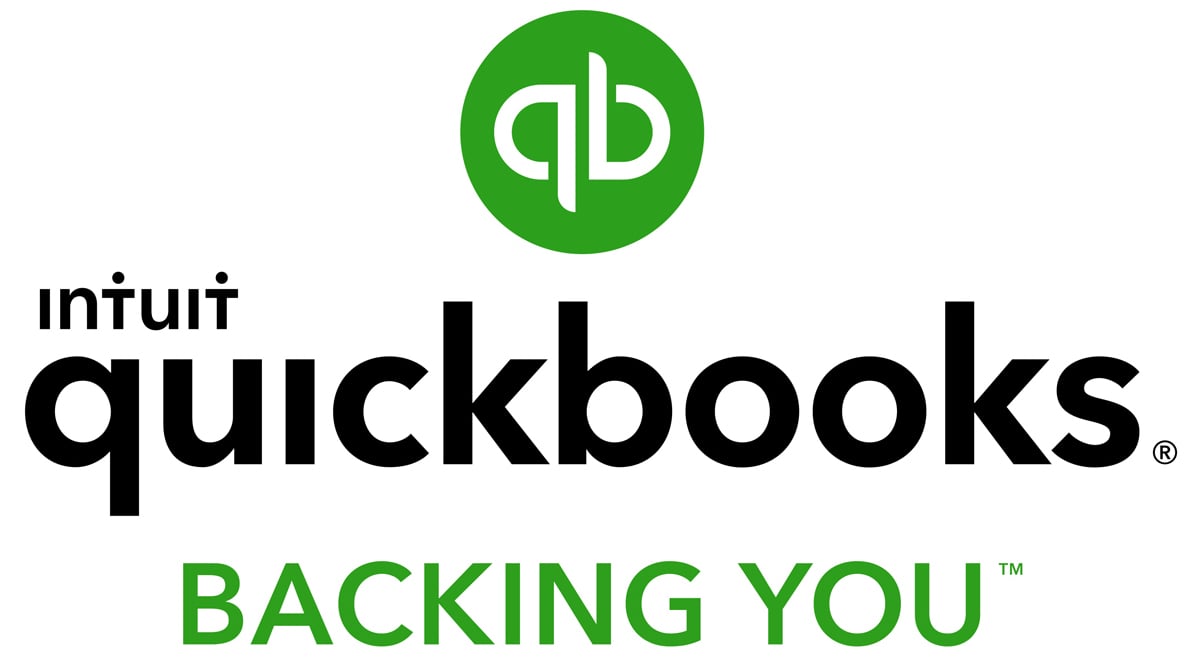 Featured
Quickbooks Online
Smarter features made for your business. Buy today and save 50% off for the first 3 months.