Finding the perfect accounting software for your small business is of the utmost importance.
After all, your accounting platform will house all of your financial information and help you manage this core piece of your business operations. Therefore, you need a system that you can rely on, that meets your business requirements, and that is affordable. With all of this in mind, you may be considering a solution like Zoho Books.
Is the Zoho Books accounting software right for your business? We'll help you decide with our ultimate Zoho Books review. We'll break down Zoho Books pricing, features, and discuss the benefits and possible drawbacks of using this platform—this way, you'll have all the information you need to determine what's best for your business.
Zoho Books Review: The Basics
Let's start our Zoho Books review by going through the basics of this accounting software.
As part of the Zoho One suite—which includes over 40 integrated business operations apps—Zoho Books is the accounting-specific software designed to help small businesses manage their finances, automate workflows, and work cross-functionally between different parts of the business.
Zoho Books is a web-based platform that allows you to access your account wherever you have internet, as well as use their mobile accounting app for either iOS or Android.
With three tiered versions and add-on options, Zoho Books can grow with your company, allowing you to upgrade and accommodate your business's expansion. The three Zoho Books plans range in functionality, differentiating largely in the number of contacts, users, and workflows that are included within your account. Nevertheless, with the most expensive plan capping at $29 per month, Zoho Books accounting software is known as one of the most affordable on the market.
Pros
One of the more affordable options
Many plan options and add ons
Robust feature set
Ease of use
Cons
Plan restrictions based on contacts, users, and workflows
No payroll services
Limited integration pptions
Zoho Books Review: Features
Before we discuss the different plans that Zoho Books offers, let's explore the overall features you can expect with this accounting software. On the whole, Zoho Books includes:
Invoices: Send customized invoices to customers, set up recurring invoices and automatic payment reminders, connect to payment gateways to allow customers to pay invoices online
Estimates: Create and send estimates, track estimate history, collaborate with clients, easily convert estimates into invoices
Time and project tracking: Track time using web platform or mobile app, manage multiple projects, associate expenses with projects, add tasks to each project and assign them to specific employees
Banking: Connect one or multiple bank accounts and automatically import transactions into Zoho Books, view all account activity on your dashboard, automatically categorize transactions, use Zoho Books best match tool for transactions to expedite reconciliation
Expense tracking: Track and categorize expenses, bill expenses to customers, create recurring expenses, attach bills, receipts, and credit notes to particular transactions
Client portal: Give customers access to the client portal so they can manage their information, approve estimates, pay invoices, leave comments, and receive real-time account alerts
Reporting: Use dashboard to view total receivables, sales, top expenses, and more; generate business reports such as your profit and loss statement, balance sheet, and cash flow statement; create custom reports; share reports with your team; organize reports with tags
Taxes: Define multiple taxes, set a default tax rate, calculate sales tax liability for tax time, track contractor payments and file 1099s, integrate with Avalara to get current tax rates and exemptions automatically
Security: Zoho Books includes SSL encryption and two-factor authentication to ensure your transactions are secure
Mobile: Download the Zoho Books app for smartphone or tablet to track time, send invoices, and view account information on the go
Integrations: Integrate with other tools within the Zoho Suite, such as Zoho CRM, Zoho Inventory, or Zoho Subscriptions; connect your Zoho Books account to third-party platforms like Zapier, Square POS, Evernote, Slack, Stripe, PayPal, and more
Customer support: Access customer support via email, live chat, or phone 24 hours a day, five days a week, as well as utilize the support resources on the Zoho Books website
Zoho Books Review: Plans and Pricing
Although you can expect the features discussed above as part of your Zoho Books accounting software, the ultimate capabilities you receive will depend on which of their three plans you choose. This being said, let's explore each of these plans, their pricing, and what accounting tools and functionalities they offer.
Zoho Books Basic Plan
If you're a new business owner who needs a no-nonsense accounting system, then the Zoho Books Basic Plan may be perfect for you.
With a low monthly cost and core features that can help you automate your accounting and bookkeeping processes, the Basic Plan can be an effective solution for many small businesses.
Let's dive into the details.
Zoho Books Pricing
One of the most notable benefits of this baseline version of Zoho Books is its extremely affordable pricing.
If you opt to pay for the Basic Plan month-by-month, then the Zoho Books pricing is only $9 per month. On the other hand, if you opt for the Basic Plan on an annual basis, you'll get two months free and only pay $90 for the year.
Users
The Basic Plan will allow two users to access your Zoho Books account: you and your accountant. With limited user access, therefore, the Basic Plan is designed for very small businesses, like sole-proprietorships. This also makes it an appropriate home-based business accounting software.
This being said, however, if you want to add another user to your account, you can purchase a user add-on, for $2 per month or $20 per year.
Contacts
With this Basic Plan of Zoho Books, you'll be able to have 50 active contacts on your account. This means that you'll be able to be actively invoicing and paying up to 50 businesses or clients at any given time.
Again, if you're running a high-volume, wide-reaching business, then you should look beyond the Zoho Books Basic Plan, as it would seriously limit your processes with lower caps on your activity.
That said, this Basic Plan could be a perfect fit for you if you're managing the finances of a small-scale, lower-volume business that interacts financially with fewer than 50 contacts at any given time.
Workflows
With the Basic plan of the Zoho Books accounting software, you'll be able to create five automated workflows. These workflows might include automatically sending recurring invoices, creating automatic payment reminders, or setting rules to categorize bank transactions automatically.
Features
What additional capabilities can you expect from the Zoho Books Basic Plan? Overall, the Basic Plan includes the following features:
Invoices
Estimates
Time tracking
Expense tracking
Client portal
Financial reports
Bank reconciliation
Credit notes
Sales approval
Multi-currency
Multi-lingual
20 custom filters per module
Sales tax
1099 tracking
Recurring invoices and expenses
Payment reminders
Zoho Books Standard Plan
The next step up from the Basic Plan is the Zoho Books Standard Plan. This accounting software option is well-suited for small businesses that are growing and need a platform that can accommodate their expansion—offering more features and fewer limitations than the Basic Plan.
Let's take a closer look at the details of the Standard Plan.
Zoho Books Pricing
Although the Standard Plan is the second-tier version of the Zoho Books accounting software, this plan is still very affordable.
If you opt for the Standard Plan on a month-by-month basis, the Zoho Books pricing will be $19 per month. Just like with the Basic Plan, however, if you choose to pay for an entire year of the Standard version of Zoho Books, you'll receive two months free and pay $190 total.
Users
This Zoho Books plan will allow you to have three total users: two users plus a business accountant.
Additionally, if you need more than two users on your account but don't want to opt for the Professional Plan, you can purchase an add-on user, for $2 per month or $20 per year.
Contacts
With the Zoho Books Standard Plan, you'll see a serious jump up from the Basic Plan when it comes to the number of active contacts you'll be able to add to your system at any given time.
With this version of Zoho Books, you'll be able to have up to 500 active contacts in your system.
Workflows
In addition to more users and contacts, the Standard Plan of the Zoho Books accounting software will also allow you to create more automated workflows. With this version, you'll be able to develop 10 automated workflows per module—meaning you'll be able to create 10 workflows within the Invoices module, 10 within the Expenses module, 10 within the Taxes module, etc.
Features
On the whole, then, the Standard Plan will give you access to all of the features we listed in regards to the Basic Plan, as well as:
Bills
Vendor credits
Reporting tags
Purchase approval
50 custom filters per module
Ability to print checks
Recurring bills
Twilio integration
Zoho Books Professional Plan
Finally, the last plan that Zoho Books offers is the Professional Plan. This version of the software can accommodate larger small businesses with additional capabilities, more users, and fewer restrictions. Moreover, unlike many accounting software competitors out there, the Professional Plan will not take considerable funds out of your monthly budget.
Let's learn more about this Zoho Books plan.
Zoho Books Pricing
Even with their top-tier plan, the Zoho Books pricing remains affordable. At only $29 per month, the Professional Plan is much less costly than top-level plans of competitors like Xero or QuickBooks Online.
Moreover, just like the Basic and Standard plans, you can choose to pay for the Professional Plan annually and receive a free two-month discount. With this option, the Professional Plan of Zoho Books will cost $290 total per year.
Users
With the Professional version of Zoho Books, you'll receive a huge step up in terms of users—you'll be able to attach a total of 10 users to your account. Not only is this seven more users than the Standard Plan, but you also won't have to limit yourself to a single accountant because, with the Professional Plan, Zoho Books doesn't impose a limit to how many of your users can be accountants.
Moreover, just like with the other two plans, you have the option to purchase additional user access for $2 per month or $20 per year.
Contacts
Perhaps one of the biggest perks of the Zoho Books Professional Plan is that it eliminates the restrictions of the other two plans in terms of contacts. With this Zoho Books option, you can add an unlimited number of contacts to your account.
Workflows
In terms of workflows, the Professional Plan actually doesn't differ from the Standard Plan. With this version of the Zoho Books accounting software, you'll also be able to create 10 automated workflows per module.
Features
Ultimately, the Zoho Books Professional Plan will offer the greatest feature set. With the Professional Plan, you'll have access to all of the capabilities of the previous two plans as well as:
Custom domain
Purchase orders
Sales orders
Inventory tracking and management
100 custom filters per module
Zoho Books Add-Ons
In addition to the third-party integrations as well as other Zoho tools (CRM, Inventory, etc.) you can connect to your Zoho Books accounting software, Zoho also offers three specific add-on options: Users, Snail Mail, and Auto-scans.
As we mentioned earlier in regards to adding users, these options allow you to increase specific features without needing to pay for an upgrade to another Zoho Books plan.
Let's explore further.
Add a User
If one of the Zoho Books plans offers up the perfect accommodations for your business's accounting needs, minus the restriction to the number of users that can be on your account, you can opt for their user add-on feature.
You can add a user to your account for $2 per month or $20 per year.
Snail Mail
If you need to send hard copies of estimates or invoices to your customers, you'll need to use the Zoho Books Snail Mail add-on. These credits, priced at $2 per credit, allow you to send paper invoices or estimates to both U.S. and international customers.
For U.S. customers, you'll need one credit per paper invoice or estimate and for international customers, you'll need two credits.
Auto-scans
If you want to automate your business's accounting processes even further, you can consider using the Zoho Books auto-scan add-on.
This Zoho Books exclusive feature allows business owners and their accountants to scan financial statements and documents into a Zoho technology that will automatically extract key data from the documents and input it into a Zoho Books account.
For $5 per month or $50 per year, the auto-scan add-on feature will give you access to 50 scans per month.
Advantages of Zoho Books
Now that we've covered all of the Zoho Books plans, their features, and pricing, let's take the next step in our Zoho Books review and discuss the possible benefits and drawbacks of this accounting platform.
Starting with the positives, here are four advantages to Zoho Books to consider:
Price
Regardless of which of the three plans fits your business best, Zoho Books is one of the most affordable accounting solutions out there. Where Zoho Books starts their Basic Plan at $9 per month and reaches $29 per month for their most comprehensive Professional Plan, competitors like QuickBooks and FreshBooks start at $15 to $20 per month and reach upwards of $50 monthly.
This being said, not only are Zoho Books' plans available at affordable monthly costs, but you'll save even further if you opt for an annual subscription.
Moreover, Zoho Books offers a 14-day free trial, no credit card required, so you can test out the platform for yourself to decide if it's the right fit for you.
Plan Options and Add-ons
On top of their affordable pricing, Zoho Books gives you the ability to choose a plan that works for you, customize the solution with add-ons and integration options, and upgrade as your business grows. Scalability can be an important feature of an accounting platform and isn't something that all solutions offer.
However, with tiered plans that increase in functionality, the Zoho Books plans can give you the opportunity to grow within one accounting software and as your business expands, manage more of your processes within one place.
Overall Features
Moreover, regardless of the plan that you choose, Zoho Books offers a robust feature set that truly gives you the ability to automate and streamline your business bookkeeping and accounting.
With significant invoicing, payments, time tracking, and project management tools included within all three plans, Zoho Books allows you to go beyond simple reconciliation and manage these core processes using their platform. Plus, if you opt for the Standard Plan, you'll be able to pay your business's bills with Zoho Books—and with the Professional Plan, you'll be able to place sales and purchase orders, as well as manage and track your inventory.
Therefore, with each of these Zoho Books options, you'll have access to impressive functionality, especially considering the affordability of this accounting software.
Usability
Finally, not only is the Zoho Books accounting software platform affordable and full of noteworthy features, but it's also easy to use. You can quickly and easily get set up with Zoho Books, adding your information and connecting your accounts.
Additionally, if you have any issues or questions, you have not one, but three different ways to contact their customer service team, as well as the ability to use any of their self-service resources online.
This being said, even if you have an accountant or bookkeeper managing the majority of your finances, it's important that you can easily access and utilize your accounting software if necessary—making usability a top benefit of Zoho Books.
Disadvantages of Zoho Books
Despite all of these benefits, it's also worth considering the possible drawbacks of the Zoho Books accounting software. After all, regardless of the specific solution, every option is going to have both advantages and disadvantages.
Therefore, let's continue our Zoho Books review by discussing the downsides of this platform. Here are three points to keep in mind:
Plan Restrictions
Although Zoho Books offers three affordable plans, perhaps one of the most notable drawbacks of their solution is the way they restrict each version based on contacts, users, and workflows.
These restrictions might be problematic for certain small businesses, especially those with many different customers or those who want various team members to have account access. Specifically, user restrictions are particularly limiting. Even though Zoho Books gives you the ability to add more users by paying a monthly or annual fee, the Professional Plan even caps the number of users at 10. Compared to other solutions, like Wave accounting or Xero, both of which allow an unlimited amount of users, this restriction could be particularly problematic.
On the whole, although Zoho gives you a variety of options and an affordable cost, you may decide that a solution that does not include these types of restrictions will better suit your business.
No Payroll Services
Another possible downside of Zoho Books is their lack of payroll services. Whereas many accounting solutions—QuickBooks, Xero, Wave—either include payroll capabilities or offer specific integration options with different payroll software systems, Zoho Books does not provide these types of tools.
Although Zoho does offer 1099 tracking and filing, they do not dive deeper into the larger area of payroll and taxes, both of which can be crucial parts of business accounting. Therefore, if you'd like to be able to directly integrate your payroll or pay taxes within your accounting software, you may consider another platform that will allow you to do so.
Limited Integration Options
Finally, although perhaps not as significant as the previous two points, Zoho Books is also limited in their third-party integration options. Similar to their lack of payroll services, compared to competitors, Zoho does not connect with nearly as many third-party tools as platforms like QuickBooks or Xero.
As we mentioned, however, Zoho Books does offer their own apps—CRM, Inventory, Subscriptions, Checkout, and more. This being said, though, if you already pay for and utilize third-party tools for some of these functionalities, you may have to operate those platforms separately from your accounting software with Zoho Books.
Zoho Books Review: Top Alternatives
Before you decide whether Zoho Books is the right accounting software for your business, it's worth considering some of the other options out there. You may find that a Zoho Books competitor can better fulfill your accounting needs.
Therefore, let's take this opportunity in our Zoho Books review to explore some top alternatives. Here are two other accounting platforms to think about:
QuickBooks Online
Although, on the whole, a more expensive option than Zoho Books, you may consider QuickBooks Online as a top alternative. One of the most popular accounting solutions on the market, QuickBooks Online is known for their overall features, different plan offerings, and vast integration options.
Compared to Zoho Books, QuickBooks does not place the same restrictions on contacts, provides many more third-party integration possibilities, and offers their own payroll service add-on option. Moreover, with four plans to choose from, QuickBooks also gives you notable scalability and with their top-tier plans, some of the most advanced features available—including project profitability tracking, inventory tools, up to 25 users, and more.
Plus, as one of the most popular and long-standing accounting software platforms, most bookkeepers and accountants are familiar with QuickBooks, and the resources available regarding this solution are abundant.
Therefore, if you think you'll need more advanced features from your accounting software, especially payroll or integrations, you might consider QuickBooks as an alternative to Zoho Books.
FreshBooks
On the other hand, if you're looking for a Zoho Books alternative designed specifically for self-employed professionals and contractors, you might consider FreshBooks.
With three plans and restrictions based on the number of clients, FreshBooks is actually very similar to Zoho Books. Unlike Zoho Books, however, FreshBooks offers greater options for integrations and workflows, as well as tools for time-tracking and working with different team members.
Additionally, between their mobile app and web platform, FreshBooks is known as one of the most intuitive, flexible, and accessible accounting software options.
Therefore, FreshBooks is a worthy Zoho Books alternative for those business owners who need a simple, easy-to-use platform that can connect to their other business tools—especially those that are service-based and don't require inventory capabilities.
Zoho Books Review: The Bottom Line
Now that we've reached the conclusion of our Zoho Books review, the decision is up to you.
Is the Zoho Books accounting software right for your business?
As you know your business best, only you can determine which accounting solution will fulfill your needs. This being said, however, if you're looking for a well-rounded software that's incredibly affordable, there's no doubt that Zoho Books meets these qualifications. With three different plans, each giving you the ability to manage and automate your bookkeeping and accounting tasks—including features from invoicing to payments to time tracking—Zoho Books is particularly appropriate for small and medium-sized businesses.
However, if you have a larger business that can't be limited based on clients or users, needs payroll functionality, or requires greater integration options, you may search for an alternative to Zoho Books' accounting solution. At the end of the day, though, by researching and exploring these different platforms, you're in the best position to determine which accounting solution will work for your business. Plus, if you want to experience Zoho Books for yourself, you can take advantage of their 14-day free trial to get a greater sense of how this option may or may not meet your specific needs.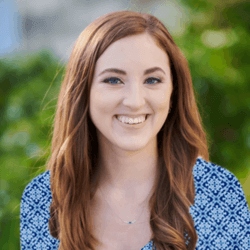 Senior Staff Writer
at
Fundera
Randa Kriss is a senior staff writer at Fundera.
At Fundera, Randa specializes in reviewing small business products, software, and services. Randa has written hundreds of reviews across a wide swath of business topics including ecommerce, merchant services, accounting, credit cards, bank accounts, loan products, and payroll and human resources solutions. 
Read Full Author Bio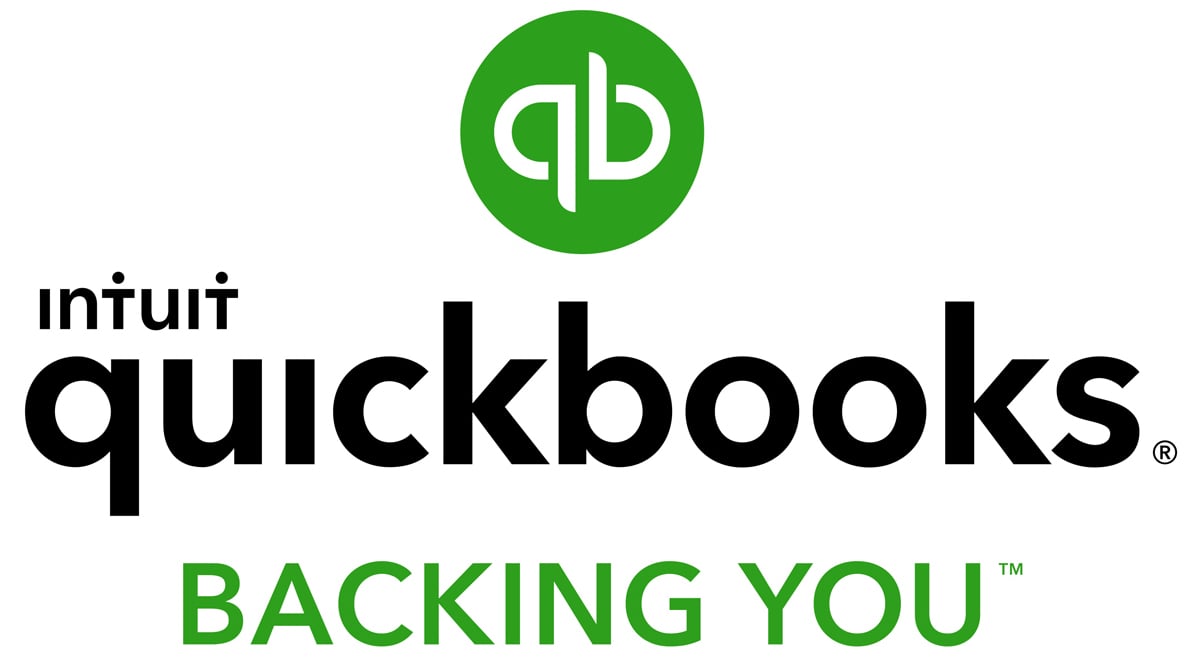 Featured
Quickbooks Online
Smarter features made for your business. Buy today and save 50% off for the first 3 months.