Update on Azlo Business Checking
On March 31, 2021, Azlo will close all current customer accounts. Customers are being advised to transfer their funds to a different bank using fee-free instant transfers, by linking an external bank account, or by making a withdrawal from an Allpoint ATM.
After accounts are closed, customers will be able to log into a read-only version of their accounts until April 15, 2021, to download any statements they may need.
For top alternatives to Azlo business checking, jump down to this section of our review, or check out our comprehensive guide to the best business checking accounts.
Azlo Business Checking Review: An Overview
As a small business owner, one of the most important tools you need to have is a business bank account—specifically, a business checking account. A good business checking account will allow you to efficiently manage your finances without costing you an arm and a leg in service fees. Ideally, your bank will serve as a business partner of sorts—keeping your best interests at heart and helping you grow your business.
Now, when most people think of banks, they think of their typical brick-and-mortar bank where they go to make deposits, transfer funds, and withdraw money from the ATM. Almost all of these banks require that you come into a branch and provide lots of paperwork if you want to open a business checking account, or any other account for that matter.
But what if we were to tell you that's no longer the case? In fact, there are now a variety of tech-forward solutions that allow you to handle all your banking needs from your computer or other internet-enabled device. Perhaps the most innovative of these online-only banks is Azlo.
Azlo was a pioneer in the digital banking revolution, and they offer a great product on both desktop and mobile for entrepreneurs who don't have time to run to their local branch every time they need to make a deposit or send an invoice.
In this review, we're going to hone in on Azlo business checking, including its features, price, and pros and cons. By the end, you'll have a complete understanding of whether or not this business checking account is a viable option for your business's banking needs.
Here is our ultimate guide to the Azlo business checking account.
Azlo Business Checking Account Details
Let's start by explaining all the ins and outs of an Azlo business checking account, including logistics, features, and perks.
Azlo Business Checking Account Eligibility Criteria
For starters, to be eligible to open this business checking account, you need to meet the following criteria:
At least 18 years old
Living in the U.S. with a verifiable U.S. address
A U.S. citizen or a resident with a Permanent Resident Card or a type H, L, or O visa.
Note that residents who are not citizens will also have to provide a current passport for verification purposes. If you meet these criteria, you can open an Azlo business checking account, regardless of whether you are a small business owner, ecommerce merchant, or freelancer.
Keep in mind, though, that there are a few industries Azlo does not support, including internet gambling, some money services businesses, exchanging virtual currency, private ATMs, and cannabis sales.
Azlo Business Checking Welcome Bonus
If you've ever opened a bank account before, you might have received a welcome bonus. This is a great way to start a bank-client relationship off on the right foot. Unfortunately, Azlo does not offer a welcome bonus at this time.
This is obviously less than ideal, especially if you're comparing this option to another business checking account that does have this incentive. However, we will say that some of the other terms Azlo offers their customers may make up for their lack of a welcome bonus.
Azlo Business Checking Service Fee
Another common term of a business bank account is dealing with service fees.
However, Azlo business checking accounts are fee-free.
With this business checking account, you won't have to worry about maintaining a certain balance in order to avoid a monthly service fee, because this is a free business checking account, no matter how much of your business's capital you've got stashed away.
As well as having no maintenance fees, Azlo business bank accounts also have no overdraft fees, transaction fees, or card replacement fees.
If this leaves you wondering how Azlo makes money, they provide an explanation for that: "We earn revenue from the interest on deposits in Azlo accounts. We also earn a small sum every time someone makes a purchase with an Azlo card."
Azlo Business Checking Transactions
While many business checking accounts limit the number of free transactions you're allowed each month, Azlo has no such limits.
With this business checking account, you can process as many transactions as you need—all for free.
Speaking of transactions, you can also deposit checks to your business checking account by snapping a photo of them with the Azlo mobile app or by mailing them. Your deposits are insured up to the FDIC limit.
You can also accept payments via check, bank-to-bank transfer, or a third-party payment processor. Azlo is compatible with Square, Stripe, PayPal, and many others.
Azlo Business Checking Cash Deposits
Another notable shortcoming of this business checking account?
It logistically can't process cash deposits because it isn't attached to physical branches. And though you'll be able to withdraw cash through the AllPoint ATM network that Azlo partners with, you won't be able to deposit cash through these ATMs.
Note that this is subject to change in the future. However, at this time, if you're running a business that's primarily cash-based, then you're probably going to have to look at business checking options beyond Azlo.
As a workaround, Azlo does suggest depositing cash into a linked bank account and then transferring the funds into your account as a workaround.
Azlo Business Checking Wires
With this business checking account, you can receive both international and domestic money wires entirely fee-free.
That said, Azlo doesn't offer the ability to send wires. However, you can send bank-to-bank payments anywhere in the U.S., which pretty much makes your money wiring needs obsolete.
This payment option is secure, convenient, and affordable and certainly give wires a run for their money.
As far as sending international payments, Azlo is working on offering this feature in the future, according to their website.
Azlo Pro
In addition to everything that comes standard with the free Azlo Starter account, Azlo also gives you the option to upgrade to Azlo Pro for $10 per month.
With Azlo Pro, you'll receive access to enhanced automation and advanced features, including:
Unlimited Azlo Envelopes to let you set aside funds for business expenses, such as taxes and payroll
Automate allocations into your Envelopes
Set budget goals to keep you on track
Set recurring invoices
Reduced instant transfer fees (1% per transaction into your account; $1 per transaction out of your account)
How to Open an Azlo Business Checking Account
When it comes down to it, an Azlo business checking account can be opened entirely online through the Azlo website.
The exact documents and information you need to apply will depend on your specific situation, but generally, you will need:
Business formation documents, such as a partnership agreement or articles of incorporation. If you operate a sole proprietorship, you won't be required to provide business formation documents.
If you have a DBA (doing business as) name and your state requires that you register that name, you will be asked for a copy of your registration documents.
A copy of the document the IRS gave you when they issued your EIN.
Personal verification documents, including an ID, social security number, and address
The Advantages of Azlo Business Checking
While we've touched on some great positives of this business checking account, there's still more to discuss. Let's continue our bank review by looking at some of the most enticing reasons to make Azlo your business bank of choice.
Completely Fee-Free
As previously mentioned, as long as you're using one of Azlo's 55,000 in-network ATMs, you won't have to pay a single fee for your business checking account.
That means no service fee, no transaction fee, and no invoicing fee.
Plus, you'll be able to use your business debit card abroad without paying any foreign transaction fees. And if your card is lost or damaged, you won't pay a card replacement fee either.
Being completely fee-free is another happy anomaly that this business checking account boasts. So if you're looking to pay as few fees as possible, then Azlo is your best bet.
However, one thing to keep in mind is that if you use this account with other services or companies, they may charge a fee. For example, if you accept payments through a third-party payment processor, like Stripe, Square, or PayPal, these third-party processing fees will apply.
Built-in Invoicing and Electronic Payments
With this business checking account, you'll be able to send and accept both professional invoices and electronic payments.
And this is no small feat—many invoicing and payment services will charge you a small percentage of each payment you send or request, so the fact that Azlo will allow you to do so for free is a definite upside.
There are currently three payment options for invoices: Your clients can mail you a check, send a wire or bank transfer to your account, or pay via credit or debit card.
To accept payments via credit or debit, you must integrate your business checking account with a payment processor, so this option is only available if you have a Stripe, Square, or PayPal account connected to Azlo. Normal fees from these services will apply.
Free AllPoint ATM Access
Finally, even though there are no physical Azlo branches, they partner with the AllPoint ATM network, which comprises over 55,000 ATMs nationwide. This means that you'll be able to withdraw cash from your business checking account through any AllPoint ATM for free.
To find an ATM near you, you can AllPoint's handy ATM locator. (Azlo also has an ATM finder built into their mobile app.)
If you use an out-of-network ATM, you won't be charged a fee by Azlo, but the ATM owner might.
The Disadvantages of Azlo Business Checking
For all of its upsides, the Azlo business checking account isn't perfect.
By its internet-centric nature, this business banking account will come with a few limitations as far as what it can do for your business's finances.
Though they might be insignificant for some business owners, these downsides could also prove to be dealbreakers for others. So let's run through them so that you're familiar with all of the ins and outs—both good and bad—of the Azlo business checking account.
No Cash Deposits
First and foremost, you're not going to be able to make any sort of cash deposit with your business checking account. Because they're completely without brick-and-mortar branches, Azlo simply doesn't have the infrastructure to support cash deposits.
If your business primarily deals in cash, then this downside basically makes this business checking account a non-option for your finances.
No Sending Wires
Additionally, you won't be able to send wires through an Azlo business banking account. However, this is less of an issue than no cash deposits, because this business checking account offers up a superior alternative to wiring money—their secure electronic payments system.
Put simply, you won't miss wires once you start using Azlo's free and secure electronic payments.
No Checkbooks
Azlo also does not offer checkbooks and checks with your business banking account. For those that prefer the peace of mind that comes with writing and handing over a physical check, this is obviously a drawback.
However, Azlo does offer two alternatives to paper checks:
You can use the bill pay service to mail a check to pretty much anyone in the U.S.
You can send payments directly to another bank account with an account and routing number.
One User Per Account
Right now, Azlo business banking accounts can only support one user. That means only one person can access the account. This could be a drawback if you operate a business that is a partnership.
However, multi-user accounts is another feature that may be coming soon, so stay tuned for more news.
No Welcome Bonus
Perhaps less significantly, the Azlo business checking account doesn't offer a welcome bonus for new customers.
Other business checking accounts might offer you a one-off welcome bonus of a few hundred dollars for opening an account and fulfilling a few easy steps. However, many of these accounts will also charge you monthly service fees. It's up to you to decide if you're more interested in a one-off, conditional bonus or a completely fee-free account.
Top Alternatives to Azlo Business Checking
If you want to find a business checking account that performs where the Azlo business checking account lacks, you've got some shopping around to do.
Fortunately, there are a variety of other tech-forward solutions that give Azlo bank a run for their money. Furthermore, several old-school banks have modernized and now offer some powerful digital tools that many small business owners will love.
Let's take a look at some of your top alternatives.
BlueVine Business Checking
For an alternative to Azlo that's also fee-free, online-based, and allows you to earn interest on your account balance, you might consider BlueVine business checking.
With BlueVine business checking, you can apply for an account quickly and easily online and get access to unlimited transactions, no monthly fees, no NSF fees, no incoming wire fees, and no minimum deposit or monthly balance.
In addition, BlueVine gives you the ability to earn 1% interest on any account balance over $1,000. That said, this account also allows you to withdraw cash fee-free at over 38,000 ATMs around the U.S., as well as deposit cash at over 90,000 Green Dot locations—something Azlo cannot accommodate.
Plus, BlueVine business checking offers two free checkbooks, the ability to send wire payments ($15 fee), mobile check deposit, as well as 24/7 online and mobile banking. You also have access to a range of online payment options—including electronic transfers, ACH transfers, and domestic wire transfers.
Overall, BlueVine is a top alternative to Azlo for earning interest, depositing cash, as well as sending wires, and accessing checkbooks.
Checking Account
BlueVine Business Banking
Great For: NOTE: BlueVine has paused accepting new applications as of April 2021
Min to Open

$0

Signup Bonus

$0

Monthly Fee

$0

No Fee Balance

$0
NBKC Business Account
One of the top alternatives for business owners looking for digital-friendly, fee-free checking will be the NBKC business account.
You'll be able to open an NBKC account quickly and easily online, with no minimum deposit required. Additionally, NBKC has no transaction limits, no account fees, no transaction fees, no fees for overdrafts or non-sufficient funds, no minimum balance, and no fees for incoming domestic wires. You'll also be able to deposit checks through the NBKC app, access online and mobile banking, and talk to an NBKC banker on the phone or via email—all with no fees.
Moreover, with an NBKC account, you'll have access to a free business debit card which you can use at over 32,000 MoneyPass ATMs across the U.S. Plus, for ATMs that do charge you fees, NBKC will reimburse you $12 per month to cover these charges.
The only two times you'll face fees with an NBKC business account are for:
Sending domestic wires ($5 per wire)
Sending or receiving international wires ($45 per wire)
Finally, NBKC also gives you the option to add ACH credits and debits or desktop deposit for low monthly fees, as well as a business savings account for no additional cost.
Therefore, if you're looking for a business checking account with substantial accessibility, almost no fees, and a digital-focus, NBKC will be a worthwhile alternative to consider.
Chase Business Complete Checking
Alternatively, if you want to access a welcome bonus with your new business checking account, then consider Chase Business Complete Checking.
You can open a Chase Business Complete Checking account entirely online, but Chase also does a great job of streamlining the in-person application process, if you prefer to go to a branch. Chase also has about 16,000 ATMs and 4,700 branches across 26 states, which will easily accommodate any in-person banking you need to do. It's also worth noting that Chase Business Complete Checking has a low monthly fee that can be waived multiple ways—including by maintaining the minimum daily balance.
Though Chase Business Complete Checking will be the most comparable option to Azlo business banking, there are other Chase business checking accounts worth considering.
Larger businesses willing to pay higher monthly fees will find good options in the Chase Performance Business Checking or the Chase Platinum Business Checking.
Novo Business Checking
Launched in 2018, Novo is one of the newest entrants to the digital-only banking space. Like Azlo business banking, Novo allows you to open your business checking account online.
To apply for a Novo online business checking account, simply select the "Apply Now" button on their website and provide your basic personal information, business information, and answer a few questions about your business. Note that you do have to make a minimum $50 opening deposit to activate your account.
Once you're set up with your online checking account, you can link bank accounts, make payments, process ACH transfers, and deposit checks. With your Novo account, you also receive a free, EMV-chip-protected Novo debit card. Like Azlo, there's also fee-free checking and no minimum balance requirements with Novo business checking.
These high-tech features and low fees make Novo a great alternative.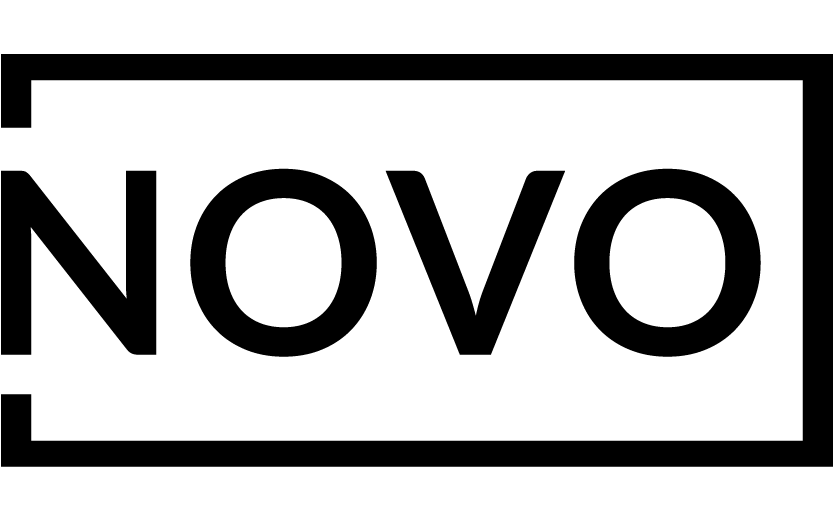 Bank Novo
Great For: High-tech community banking for new businesses
Read Full Review
| Sign-up Bonus | Minimum First Deposit | Monthly Fee | Balance to Waive Fee |
| --- | --- | --- | --- |
| $0 | $50 | None | None |
The Bottom Line
There you have it—all there is to know about the Azlo Business Checking Account.
Put simply, Azlo business checking is ushering in a new generation of business checking accounts. After all, opening a business checking account online is still a pretty new development, and they were the first to take that step.
Plus, even though they're offering a unique product, you won't be charged exorbitant fees for taking advantage of this online business checking account.
And because of this, you'll be able to affordably establish your business's financial home base with a few simple steps from your computer.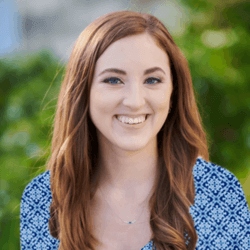 Senior Staff Writer
at
Fundera
Randa Kriss is a senior staff writer at Fundera.
At Fundera, Randa specializes in reviewing small business products, software, and services. Randa has written hundreds of reviews across a wide swath of business topics including ecommerce, merchant services, accounting, credit cards, bank accounts, loan products, and payroll and human resources solutions. 
Read Full Author Bio