The 2 Best SBA Franchise Loans
Royalty Fees

Most franchises charge an ongoing royalty fee, which might be a fixed amount, but is usually a percentage of the franchisee's gross sales. Royalty fee payments are due to the franchise either on a weekly or monthly basis. If they're charged as a percentage of sales, royalty fees can range anywhere from 1% to 50%, but they'll usually stick within the 4% to 6% range.

Startup and Ongoing Expenses

On top of covering franchise-specific costs, buying and running a franchise is just like starting and running any other small business. You'll need to account for your startup costs, like purchasing real estate, business insurance, equipment, training and hiring, and decor and furnishing. Once you've launched, you'll need to budget for your ongoing expenses: wages, taxes, inventory, facility upkeep—whatever costs it takes to keep your business going.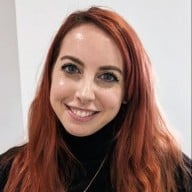 Caroline Goldstein is a contributing writer for Fundera.
Caroline is a freelance writer and editor, specializing in small business and finance. She has covered topics such as lending, credit cards, marketing, and starting a business for Fundera. Her work has appeared in JPMorgan Chase, Prevention, Refinery29, Bustle, Men's Health, and more.
Read Full Author Bio