What Credit Score Is Needed for a Small Business Loan?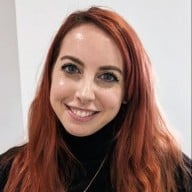 Caroline Goldstein is a contributing writer for Fundera.
Caroline is a freelance writer and editor, specializing in small business and finance. She has covered topics such as lending, credit cards, marketing, and starting a business for Fundera. Her work has appeared in JPMorgan Chase, Prevention, Refinery29, Bustle, Men's Health, and more.
Read Full Author Bio