What Are Farm Equipment Loans?
Farm equipment loans are small business loans that provide farms with the financing they need to purchase farm equipment. Once a farm uses the proceeds of farm equipment financing to purchase the equipment they need, that equipment will function as collateral for the very loan used to purchase it.
Because equipment is the most necessary yet the most costly part of a thriving agricultural business, farm equipment loans can often be the difference between a farm's success and failure.
Beyond even deciding whether or not to take on debt in the form of a farm equipment loan, though, is the decision of where to get that farm equipment loan from. The lender you choose will determine the loan amount, interest rates, and repayment terms that come attached to your farm equipment financing.
The top eight sources of farm equipment loans are:
USDA Direct Operating Loans
USDA Operating Microloans
USDA Guaranteed Operating Loans
Farm Bureau Bank
AgDirect
Balboa Capital
Crest Capital
Manufacturer financing
These government entities, banks, and companies all offer top farm equipment loan interest rates and terms coupled with flexible, farm-focused repayment schedules.
Learn the details on these farm equipment lenders in our guide to finding the best agriculture farm equipment loans possible.
See Your Loan Options
See Your Loan Options
7. Crest Capital Farm Equipment Loans
Another option to consider beyond farm-specific equipment financing companies? Crest Capital. Crest Capital is one of the most well-regarded equipment financing companies in the industry, and they often help agricultural businesses with their equipment financing needs.
Farm equipment loans from Crest Capital can be as large as $1 million with repayment terms from two to seven years and rates as low as 5%. Plus, Crest Capital provides a wide array of forms of equipment financing that you can choose from. Beyond just being able to finance both new and used farm equipment, Crest Capital offers equipment loan agreements like:
Equipment financing agreement (EFA)
$1 purchase agreement
10% purchase option
Fair market value
Guaranteed purchase agreement
First-amendment lease
Operating lease
To be eligible for farm equipment financing from this company, you and your farm will need to come to the table with the following credentials:
650 personal credit
At least two years in business
Keep in mind though: Even if Crest Capital doesn't name a minimum annual revenue requirement, your application will only be stronger with substantial revenues.
8. Farm Equipment Financing From Manufacturers
Perhaps you want to go straight to the source for farm equipment financing. In which case, you should consider seeking farm equipment financing from the manufacturer who made the farm equipment you need to purchase. Huge corporations like John Deere offer equipment financing on their own products, so ask your dealership whether or not this is an option for you.
See Your Loan Options
Frequently Asked Questions
The Bottom Line
Farm equipment loans abound in the small business financing industry. Because most farms need to invest in equipment before they harvest and make most of their revenues, farm equipment financing is hugely popular. And, as a result, it's offered by many lenders—both good and bad. So, it's crucial to really get to know your options while searching for farm equipment loans so you can assure that you're securing the best financing possible.
Luckily, there are eight very solid farm equipment lenders to choose from, each with different upsides to cater to your farm's unique needs. So, whether you're working with bad credit, you need to finance used farm equipment, both, or neither, there's a great farm equipment loan for you on this list.
See Your Loan Options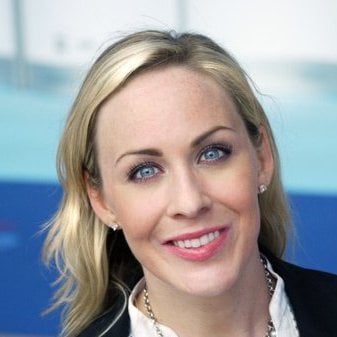 Founding Editor and VP
at
Fundera
Meredith Wood is the founding editor of the Fundera Ledger and a vice president at Fundera. 
Meredith launched the Fundera Ledger in 2014. She has specialized in financial advice for small business owners for almost a decade. Meredith is frequently sought out for her expertise in small business lending and financial management.
Read Full Author Bio