Getting a Business Loan for a Car Dealership
No matter what city or state you live in, people are always going to be in the market to buy a car, or get their current ride tuned up. As more consumers see the value of buying used cars, there's seldom been a better time to open up your own car dealership. And as people try to maximize the life and longevity of their current cars, now is a prime time to open up a repair shop to keep everyone's rides running smoothly.
Opening a car dealership or auto repair shop isn't cheap, however. Both businesses are capital-intensive, as you need to either buy car stock or tons of equipment to repair vehicles (or both, if you're planning on offering both services under one roof). You might also need to find help paying for the real estate required to open up your business, or to cover expenses in between customer payments.
Thankfully, there are small business loans for car dealers, as well as small business loans for auto repair shop setup that can help you (and your cars) get rolling.
The Scoop on Small Business Loans for Car Dealers and Auto Repair Shops
If you're looking for small business loans for car dealers, you've got plenty of options whether you've been in business for a while or are just starting out. This is helpful, particularly if you're a new business and may not have a history of profitability or income to rely on as part of your application. Getting a loan for a car dealership or auto repair shop boils down to finding the right one for your needs. The right loan usually corresponds with your existing financial scenario, or the goals you have in mind for how you'll use the money.
Regardless of the kind of loan you pick, your lenders are going to want some baseline figures about you and your business. This includes your personal credit score, your business credit score (if you have one), and your business's cash flow. These details help lenders get a better picture of your history of borrowing money, paying off debts, and whether or not you're likely to pay off any future loan on time. Lenders realize that a car dealership or auto repair shop take time to get off the ground, but that they both drive steady revenue—after all, people are always in need of a vehicle, and anyone who owns a car has to get the occasional tune up at the very least. In other words, you might be cash-poor to start, but your wares are fairly expensive, which means you should be able to generate revenue in short order.
Best Small Business Loans for Car Dealers and Auto Repair Shops
There are tons of options out there for car dealer and auto repair shop loans, so we'll cover the basics and give you the best options for the most common needs you might face. Our list is far from exhaustive, but can help steer you in the right direction for most cases.
Getting a Small Business Loan for Your Car Dealership
Owning a car dealership or auto repair shop can be rewarding work with a ton of opportunity to make money. You're working in an industry with plenty of demand, as people always need a way to get around. Starting a new dealership or shop may come with a decent amount of investment required, however, which means that it's helpful to know what your financing options are in order to help bridge any financial gaps you might encounter. With the right loans, you can get down to business selling and servicing cars in no time.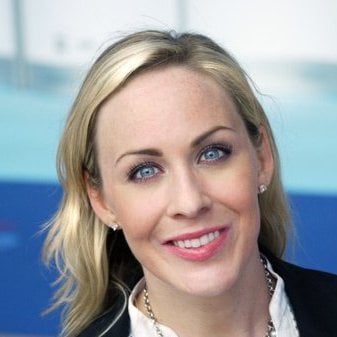 Meredith Wood is the founding editor of the Fundera Ledger and a vice president at Fundera. 
Meredith launched the Fundera Ledger in 2014. She has specialized in financial advice for small business owners for almost a decade. Meredith is frequently sought out for her expertise in small business lending and financial management.
Read Full Author Bio