Where to Search if You're Looking for a SoFi Business Loan
If you're interested in the online lending space, you might have come across SoFi. This all-digital, San Francisco-based lender is one of the leading names in online personal loans, whose several loan products boast low interest rates and quick turnarounds. So, if you're a business owner, you're probably wondering about SoFi business loans.
But if you want to secure a business loan, you'll need to set your search elsewhere. While SoFi currently offers a fairly full suite of personal loans—including student loan refinancing, mortgages and mortgage loan refinancing, life insurance, and standard personal loans—there is no such thing as a SoFi business loan.
Luckily, there are tons of online business lenders that can offer loans with similar features to SoFi's personal loans. We'll show you the business loans that share some of these SoFi features, so you can find the best financing equivalent for your business.
See Your Business Loan Options
The Best Alternatives to SoFi Business Loans
There are so many online business loans available today, any of which would provide a suitable stand-in for a SoFi business loan (which doesn't exist!). But logically, the best business loan equivalent means seeking an online business loan that has similar features to a SoFi personal loan.
While SoFi offers several types of personal loans, we're going to look at a standard personal loan. Here are some of its outstanding features:
$5,000 to $100,000
Three- to seven-year repayment terms
Low interest rates
No origination, prepayment, or late fees
Unsecured
Flexible use cases
Quick time to funding
Simple online application process
Here are just a few of your SoFi business loan replacement options, depending on which SoFi loan feature you're aiming for.
If You're Looking for Unsecured Financing
SoFi's personal loan product is unsecured. Essentially, that means that you won't need to pledge a specific asset to secure your loan; in turn, the value of your assets won't be a factor in your loan eligibility.
Unsecured business loans are a bit hard to come by, and generally tougher to qualify for than secured business loans. That's because an unsecured business loan doesn't provide the lender with the safety net of a certain valuable asset in case the borrower defaults. For that reason, lenders will put borrowers through a more rigorous qualification process to make sure they're truly capable of repaying their debt.
When you apply for an unsecured business loan, at the very least you'll need to show evidence of strong business and personal credit scores, cash flow, and experience in your industry. Also keep in mind that your lender may attach a higher interest rate to an unsecured loan—it's another way of protecting their interests in lieu of hard collateral.
Also important: No business loan is completely unsecured. Even if your loan is technically unsecured, it's likely that your lender will require that you sign some form of a personal guarantee and/or a business blanket lien. That would give the lender the right to seize any of your personal or business assets, respectively, in case of default.
That said, unsecured online business loans certainly exist. Start your search with the following lenders:
Kabbage

Kabbage offers unsecured lines of credit up to $250,000. And unlike many unsecured loans, Kabbage qualification standards are fairly forgiving: They set no minimum credit score requirement, and your business only needs to have been operating for at least one year.

OnDeck Capital

OnDeck offers both term loans and lines of credit, and can fund approved borrowers loan amounts between $5,000 and $500,000.

Like Kabbage, OnDeck's loans don't require that the borrower pledge a specific asset as collateral, so the value of your assets isn't a factor in your loan eligibility. Rather, OnDeck considers factors like your cash flow and credit score to determine your credibility. They'll also place a general lien on the business's assets and require a personal guarantee from the business owner.

Lending Club

Lending Club offers term loans with repayment periods ranging from one to five years in length. Depending on your loan request and credentials, you may be qualified for a loan of as much as $300,000, or as little as $5,000.

As they don't require that you pledge specific collateral, Lending Club APRs may be on the higher end. But if you can pay off your loan early and avoid your remaining months' worth of interest, you won't be charged with a prepayment penalty (which SoFi loans also don't carry).
If You're Looking for Flexible Use Cases
If you're approved for a SoFi personal loan, you can use your loan funds for a variety of purposes, whether it's to consolidate your personal credit card debt or renovate your kitchen.
Similarly, many business loans can be used for pretty much any business-related purpose. But if you opt for a term loan, of course, you're locked into a stringent repayment plan: You'll need to repay a certain amount of money on a monthly or weekly basis, regardless of how much of your loan you've spent during that period.
Business Line of Credit
A business line of credit is even more flexible than that. Like a business credit card, your lender will give you access to a certain amount of funds, which you can then tap into whenever you want or need; then, you can use your funds for any kind of business expense. Also like a credit card, you only need to repay the funds you actually use, plus interest. After you've repaid what you owe, that pool will bounce back to its original amount.
For the closest equivalent to a SoFi loan, try to find a medium-term business line of credit. These lines of credit offer business owners higher loan amounts and lower interest rates than their shorter-term counterparts. They'll also offer you more time to repay the funds you've pulled.
For example, Fundation offers a line of credit that gives borrowers up to 18 months to repay any withdrawals. Also like SoFi, Fundation offers low interest rates. While the APRs for business lines of credit from online lenders can skyrocket as much as 99%, Fundation's rates stick between 7.99% and 29.99%.
Other similarities between Fundation and SoFi? You don't need to worry about a prepayment penalty if you can pay down your Fundation balance early, and you won't need to pledge specific collateral to secure your line of credit.
If You're Looking for Longer Repayment Terms
Depending on the type of loan they're issuing, SoFi can offer borrowers very long repayment terms—if you're seeking a mortgage, for instance, that loan might have a 30-year maturity. For a standard personal loan, SoFi may offer approved borrowers loans with repayment periods of up to seven years.
Most online business lenders offer short-term loans, which can carry repayment terms of only up to three years. If you need a little more time to pay down your debt, or if you're looking for a larger loan, you'll do better with a long-term loan.
SBA Express Loan
In truth, you'll likely need to go to your bank to secure a long-term loan—in which case, you probably won't have the super-quick turnaround that you would with an online lender, which can deliver your application results and access to funds in as little as a single day. But if you can qualify for it, there is a loophole: the SBA Express Loan.
Popular SBA loans, like the SBA 7(a) loan, can take weeks to apply for and receive loan approval. But SBA Express Loans speed up that process considerably, featuring approval windows in as fast as 36 hours for loans up to $350,000. Maturities range from seven to 25 years, depending on your use of proceeds.
But to be approved for an SBA Express Loan, you'll need strong credit (at least 650, but the higher the better), and evidence of your business's ability to manage cash flow. Also, you'll need to pledge collateral if your SBA Express Loan is over $25,000.
Something else to keep in mind: The government can only guarantee 50% of the total loan amount for SBA Express Loans, so these interest rates will be higher than the SBA loans for which the government backs, say, 85% of the loan. Even still, there's a good chance this interest rate will beat out most of those you'd find on a short-term loan from an online lender. And you'll likely have that cash in hand much faster than you would if you'd aimed for any other kind of SBA loan.
The Best Alternative to a SoFi Business Loan for Your Business
If you're in the market for a loan for personal use, you'd do well to look into SoFi's loans. Some of their personal loans' best features include the option of unsecured financing, repayment terms of up to seven years, and flexible use cases for their standard personal loans. They also carry low interest rates, minimal fees, and a quick and painless application process.
And while you can't get a SoFi business loan, you can find business loans from online lenders that have some similar features:
Look toward lenders like Kabbage, OnDeck, and LendingClub for term loans or lines of credit that don't require you to pledge specific collateral (and which don't take the value of your assets into account when determining loan eligibility).
A business line of credit, such as Fundation's, will give you the freedom in your use of proceeds that a SoFi personal loan would.
An SBA Express Loan carries long repayment periods (their minimum repayment period is SoFi's personal loan maximum). The turnaround time is much faster than any other type of SBA loan.
Ultimately, the best alternative to a SoFi business loan—by which we simply mean a business loan in general—is just the loan that your business can comfortably repay and that suits your goals.
See Your Business Loan Options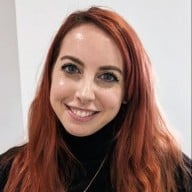 Caroline Goldstein is a contributing writer for Fundera.
Caroline is a freelance writer and editor, specializing in small business and finance. She has covered topics such as lending, credit cards, marketing, and starting a business for Fundera. Her work has appeared in JPMorgan Chase, Prevention, Refinery29, Bustle, Men's Health, and more.
Read Full Author Bio