Overview
Crest Capital is an online lender that offers equipment, vehicle, and software financing and leasing to small businesses. Financing amounts range between $5,000 and $1 million. You can finance up to 100% of the value of the equipment, as well as soft costs, with these types of business loans. 
Crest Capital offers equipment financing and equipment leasing with many different structures, such as equipment loans, fair market value leases, and buyout leases. They can finance both used and new equipment.
Pros
Flexible repayment options

Affordable

Fast funding

Equipment serves as collateral
Cons
Fairly strict eligibility criteria

Deals over $250k are more complicated

Administrative fee

Can only fund equipment purchases
Crest Capital Equipment Financing Details
Loan Amount

$5,000 - $1 million

Loan Terms

2 - 7 years

Interest Rate

As low as 5%
Qualifications for Crest Capital Equipment Financing
Annual Revenue

No minimum

Credit Score

650

Time in Business

2 years
Crest Capital Borrower Eligibility
First, to be eligible for Crest Capital funding, you will need to be in the market for some kind of equipment, software, or vehicle for your business. Equipment financing has more limited uses than a more general working capital loan, but it can also be easier to qualify for since the equipment you're purchasing with the loan also serves as the collateral.
If you're applying for a loan under $250,000, the application process with Crest Capital can be completed online and will require very little information. They even boast a same-day turnaround. However, for loans of $250,000 or greater, you'll be required to supply some additional financial documents and undergo a longer underwriting process.
Crest Capital also requires borrowers to have at least a 650 credit score and two years in business. These criteria are on the high end for equipment financing, so if you can't meet them, you may still be able to find the financing from a different lender. However, you'll likely pay higher interest rates to do so.
What You Need to Apply
Proof of business ownership

Bank reference

Equipment quote

Equipment seller's contact information

Two years of financial statements (for financing over $250,000)

Two years of business tax returns (for financing over $250,000)

Financial statements of all 20%+ owners (for financing over $250,000)

List of current loans and leases (for financing over $250,000)
How to Get a Loan With Crest Capital
With this information in mind, let's take a closer look at the application, underwriting, and post-funding processes with Crest Capital.
Application and Underwriting Process
The process of financing equipment with Crest Capital will actually start with the equipment—you'll need to start out by picking exactly which equipment you need and which seller you want to get it from. Then you'll fill out Crest Capital's online application (for $250,000 or less in financing) to provide information about yourself, your business, and the piece of equipment you hope to purchase.
During this step, you'll also need to decide which equipment lease or loan structure you want to get from Crest Capital. Now, depending on what kind of equipment you want to finance with Crest Capital, you could have up to six options for your lease or loan structure, so be sure to read up on your options and choose carefully from the following options:
Equipment financing agreement (EFA)

– An EFA is a fixed-rate loan and you own the equipment upon payoff.

$1 purchase agreement

– This is a lease that is similar to an EFA. You pay a nominal sum of $1 at the end of the lease term to purchase the equipment.

10% purchase option

– This lease features lower monthly payments, and you can pay 10% of the equipment's value at the end of the lease to purchase the equipment.

Fair market value

– This lease features lower monthly payments, and you can pay the equipment's fair market value at the end of the lease to purchase the equipment.

Guaranteed purchase agreement (PUT lease)

– With this type of lease, you specify the dollar amount you're willing to pay at the end of the lease to purchase the equipment. The higher the dollar amount, the lower the monthly lease payments.

First-amendment lease

– You'll have the option to purchase the equipment or renew the lease at specified times.
The main distinction when choosing an equipment financing structure is whether you will own the equipment or not. Capital leases are those in which the lessee (the business owner) owns the equipment or will be able to own it for a nominal amount of money. These are similar to traditional equipment loans. Capital leases are better for equipment that has a long shelf life. Operating leases, on the other hand, are those in which the lessor (Crest Capital in this case) owns the equipment. Operating leases are better for software and other types of equipment that have a short shelf life.
Once you've submitted your application, Crest Capital reviews the information you provide in the online application, performs a soft pull on your credit, and, in most cases, can provide a decision within four hours. The soft pull won't harm your credit score. If you're approved for Crest Capital financing, you'll then need to fax or email them the invoice for the equipment from your chosen seller.
After receiving this invoice, Crest Capital will draft your loan or lease agreement for you to review, sign, and return. Finally, Crest Capital will pay your equipment seller directly, and the new asset will be yours to put to use in your business.
Also, keep in mind that Crest Capital will charge you a $275 administrative fee.
Post-Funding Process
Once you've financed equipment with Crest Capital, your post-funding experience will be contingent on which loan or lease structure you chose to fund through. Depending on which structure you chose, you'll legally either own or lease the piece of equipment in question. As such, your monthly payments will fluctuate based on which structure you choose, but in practice, nothing much else differs. Even if you lease the equipment, you'll be able to use the equipment as your own as long as you make your payments on time and in full.
There are flexible payment options that you can also add to your lease. For example, Crest Capital offers something called a Step-Up Plan, which lets you make smaller monthly payments at the beginning of your equipment finance term and higher payments later. You can also get something called a Master Agreement, which lets you finance multiple pieces of equipment with the same terms. There are also Deferred Plans and Seasonal Plans, which let you defer payment for the first few months of your finance term or during seasonal low points in your business's profit cycle. And if you don't find a lease or loan structure that exactly fits your needs, Crest Capital might be able to develop a custom arrangement for your business.
Crest Capital Customer Service
Crest Capital is located in Alpharetta, Georgia, and can be reached by phone, fax, email, or via a short form on their website from 7 a.m. to 7 p.m. Monday through Friday and from 8 a.m. to 1 p.m. on Saturdays.
Crest Capital Customer Reviews
When deciding whether Crest Capital is the right equipment loan provider for you, it's helpful to see what past customers have to say about the company and process. Crest Capital is well-reviewed on the Better Business Bureau, where they have an A+ rating and have been accredited since 2012.
Positive Crest Capital reviews highlight the company's transparency, quick response time, and fast funding solutions—in other words, for delivering on their promises. Other satisfied customers mention the clear loan terms and how the team explained everything so they knew what they were signing up for. A lot of reviewers also mention returning to Crest for their subsequent equipment financing needs.
Negative Crest Capital reviews are basically nonexistent. If you're in need of equipment financing, this is definitely a lender to consider.
Top Alternatives to Crest Capital
Crest Capital
Balboa Capital

Currency Capital

Products Offered

Short-term loans, lines of credit, equipment financing

Products Offered

Equipment financing

Interest rates

1.12 to 1.2 factor rate

Interest rates

As low as 6%

Minimum credit score required

No minimum

Minimum credit score required

620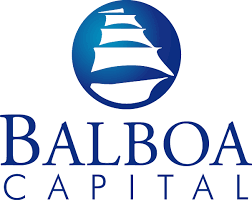 Balboa Capital
Products Offered
Short-term loans, lines of credit, equipment financing
Interest rates
1.12 to 1.2 factor rate
Minimum credit score required
No minimum
Currency Capital
Products Offered
Equipment financing
Interest rates
As low as 6%
Minimum credit score required
620
Frequently Asked Questions
Is Crest Capital in Fundera's Network?
Crest Capital is not in Fundera's Lender Network. The Fundera team carefully vets all of the lenders in our network, and have determined that Crest Capital either doesn't have the technology to work with Fundera or does not offer a financing product that competes with the other lenders in its product class. We suggest considering another lender in this product class.
See if you qualify for similar products in Fundera's Lender Network.
Senior Contributing Writer
at
Fundera
Priyanka Prakash is a senior contributing writer at Fundera.
Priyanka specializes in small business finance, credit, law, and insurance, helping businesses owners navigate complicated concepts and decisions. Since earning her law degree from the University of Washington, Priyanka has spent half a decade writing on small business financial and legal concerns. Prior to joining Fundera, Priyanka was managing editor at a small business resource site and in-house counsel at a Y Combinator tech startup.
Read Full Author Bio