Commercial Real Estate Loans Overview
Types of Commercial Real Estate Loans
SBA 7(a) Loans

The SBA 7(a) program is a general-purpose business loan program, offering loans that can be used for a variety of purposes, including buying and repairing commercial property.

These loans can reach $5 million in funding, terms up to 25 years, and interest rates from approximately 7% to 9.5%.

SBA 504/CDC Loans

For the biggest savings, however, you can apply for an SBA 504/CDC loan. These loans help small businesses purchase and upgrade capital-heavy assets, such as commercial real estate and equipment.

A bank and SBA-approved nonprofit lender (CDC) work together to provide financing. SBA 504/CDC loans have terms of 20 or 25 years, amounts up to $5.5 million, and low interest rates ranging from 4% to 7%.
How Commercial Real Estate Loans Work
Loan-to-Value (LTV)

Loan-to-value (LTV) is the size of your commercial real estate loan relative to the purchase price of the property you're buying. For commercial real estate finance, banks usually go up to a 90% LTV ratio, whereas short-term commercial real estate lenders usually lend only 50% or 60% LTV. Whatever your loan doesn't cover, you'll have to bring as a down payment.

Let's say, for example, that you're purchasing a $200,000 piece of property. Banks might lend up to $180,000 for qualified borrowers, and you will have to put up a $20,000 down payment. For the same piece of property, a short-term lender might only lend $120,000. You'll then have to put down an $80,000 down payment.

LTV also correlates with the cost of a commercial real estate loan. The greater your loan down payment, the lower your interest rate is likely to be.

After-Repair Value (ARV)

On the other hand, some commercial real estate lenders lend money based on the estimated after repair value (ARV) for renovation projects. ARV is the estimated value of a piece of property after any intended repairs are finished. Short-term lenders often lend up to 70% ARV.
How to Qualify for Commercial Real Estate Loans
How to Apply for Commercial Real Estate Loans
The Bottom Line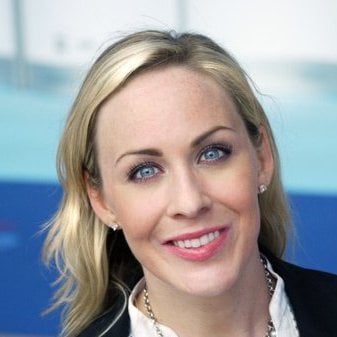 Meredith Wood is the founding editor of the Fundera Ledger and a vice president at Fundera. 
Meredith launched the Fundera Ledger in 2014. She has specialized in financial advice for small business owners for almost a decade. Meredith is frequently sought out for her expertise in small business lending and financial management.
Read Full Author Bio