Explore the best small business loans and find the right fit for your business's needs.
At some point in the lifecycle of your business, you'll need access to financing—whether to cover cash flow, expand your team, cover an emergency, purchase equipment, or for a different purpose altogether. Small business loans can offer you the capital you need to run and grow your business.
Use this guide to learn more about the business loans and best lenders offering them.
Where to Get a Small Business Loan
Traditionally, you could only get business loans from established banks. These loans offer the best rates and terms but also require lengthy processes and the highest qualifications—making it difficult for many small business applicants to get the funding they need. Today, however, between banks, government-guaranteed loans, and alternative, online lenders, there are now more options than ever for small businesses to get access to capital.
How to Qualify for a Business Loan
Ultimately, qualifications for a business loan largely depend on the lender you're working with and the loan product you're applying for. Generally, the better your personal credit, stronger your annual revenue, and longer your time in business, the more likely you are to qualify for a small business loan—and one with the most desirable rates and terms. However, even if your qualifications aren't ideal, there may still be options for you.
Expand to See More
Best Business Loans and Lenders in 2021
Compare the top loan options and lenders to see what's right for you.
SBA Loans
SBA loans are government-guaranteed term loans that allow lenders to offer low-interest rates to business owners who might not qualify for a bank loan.
| Amount | Terms | Rates | Speed |
| --- | --- | --- | --- |
| $5K - $5M | 5 - 25 Years | Starting at 6% | As fast as 2 weeks |
Pros
Lowest down payments
Longest payment terms
Reasonable interest rates
Cons
Lengthy paperwork
Longer approval time
May require collateral.
Cadence Bank
Best for: Low-rate, SBA 7(a) loans.
First Home Bank
Best for: SBA 7(a) loans from an established 7(a) lending program.
Business Term Loans
Online term loans are lump sum loans designed to accommodate a wide variety of businesses and their funding needs. The repayment period and rates of an online term loan will depend on the lender—however, short-term loans can have a repayment period of a few months up to a year, and long-term loans from a year to five years.
| Amount | Terms | Rates | Speed |
| --- | --- | --- | --- |
| $5,000 to $600,000 | 3 months to 3 years | 7% to 30% | As fast as three hours |
Pros
Set payment structure
Bad credit is acceptable
Cons
Potential prepayment penalties
Best Online Term Loan Lenders
OnDeck Capital
Best for: Access to shorter-term financing with a pre-payment discount.
Credibly
Best for: Access to short-term working capital or business expansion loans.
Business Lines of Credit
Business lines of credit are one of the most flexible forms of financing—giving you the ability to draw from a set pool of funds when you need capital. Unlike a traditional term loan, you'll only need to repay the capital you withdraw, plus interest.
| Amount | Terms | Rates | Speed |
| --- | --- | --- | --- |
| $5,000 to $250,000 | Up to 18 months | 7% to 25% | As fast as one day |
Pros
Only pay interest on funds drawn
Capital is available when needed
Cons
Lenders may place a UCC-lien
Harder to qualify for
Best Line of Credit Lenders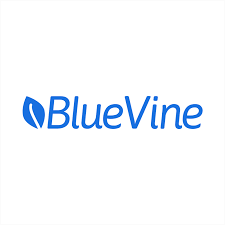 BlueVine
Best for: Fast, accessible business lines of credit.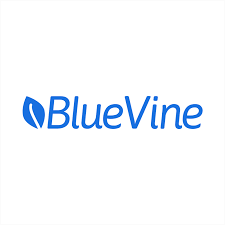 Idea Financial
Best for: Fast, flexible revolving business lines of credit.
Invoice Financing
Invoice financing is a form of asset-based financing in which your unpaid invoices serve as collateral on the capital you borrow from a lender. Generally, invoice financing lenders can advance capital worth up to 85% of the value of your invoices with the 15% (minus fees) paid when your invoices are fulfilled.
| Amount | Terms | Rates | Speed |
| --- | --- | --- | --- |
| Up to 100% of invoice value | Until the customer pays the invoice | Approx. 3% processing fee, plus factor fee (~1%) each week until invoice is paid | As fast as one day |
Pros
No need to wait for invoice payment
Invoices serve as collateral
Easier to qualify for
Cons
Can have higher fees than traditional financing
Fees based on time for invoice to be paid off
Best Invoice Financing Companies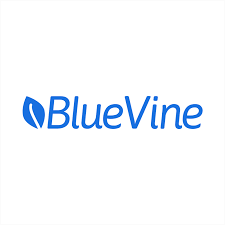 BlueVine
Best for: Easier access to affordable financing to free up cash flow.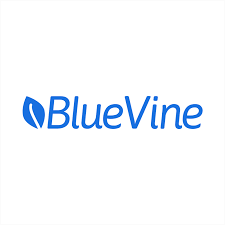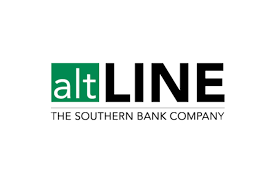 altLINE
Best for: Fast access to invoice factoring for businesses who need at least $15,000 per month in factoring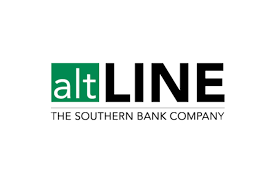 Equipment Financing
Equipment financing is a type of small business loan given for the specific purpose of purchasing new or used equipment. You can get an equipment loan equal to up to 100% of the value of the equipment you're looking to purchase, which you'll then pay back over time, with interest.
| Amount | Terms | Rates | Speed |
| --- | --- | --- | --- |
| Up to the amount of equipment | 5 to 6 years | 4% to 40% | As fast as 2 days |
Pros
Quick access to cash
Limited paperwork
Equipment serves as collateral
Cons
Equipment could be obsolete by the time the loan is fully repaid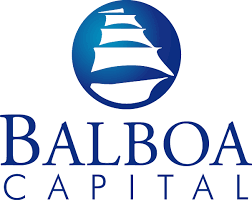 Balboa Capital
Best for: Fast access to long-term equipment loans.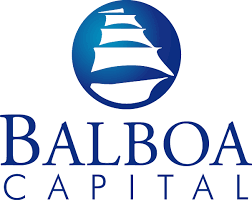 The Best Business Loans and Lenders, Summarized
| Lender | Best for | Est. Interest Rates | Min. Credit Score |
| --- | --- | --- | --- |
| Cadence Bank | SBA loans | Variable based on the Prime Rate | 650 |
| First Home Bank | SBA loans | Variable based on the Prime Rate | 650 |
| OnDeck | Online term loans | 9.99% to 99% | 600 |
| BlueVine | Lines of credit |  4.8% to 51% | 600 |
| BlueVine | Invoice financing | 0.25% to 1.7% per week | 510 |
| Balboa Capital | Equipment financing | 4% to 25% | 600 |
Who Is Fundera?
Getting the right business loan for you can be challenging—there are many different loan types available, and many lenders offering them. If you work directly with just one lender, how can you be sure you're getting the best type of loan, interest rates, and terms for your unique financing needs?
That's where a marketplace like Fundera comes in.
Fundera connects small business owners to the best loan option for them through our online marketplace of vetted business lenders. With one simple application, you can see all the products and lenders you qualify for, and start evaluating which small business loan is best for your business. Fundera features leaders in every financial category, so you can rest assured that you're accessing the best products on the market.
Small Business Loan Guides & Resources
Dive deeper into your small business loan options with our comprehensive guides on all things small business financing.
Common Questions About Applying for a Small Business Loan