QuickBooks Pro vs. Premier: The Ultimate Comparison Guide
The two versions of QuickBooks Desktop—QuickBooks Pro and QuickBooks Premier—are both excellent products, but it's crucial to know the differences between the two to make the right decision for your business. The main differences are their versatility—QuickBooks Premier offers multiple, industry-specific versions, while Pro doesn't. Premier also boasts more powerful reporting—especially for inventory and contracting purposes.
If you're trying to choose between QuickBooks Pro vs. Premier, use this ultimate comparison guide to learn the differences between these two accounting software option, so that you make the right decision for your business:
QuickBooks Pro and Premier: How Their Costs Compare
While looking for the perfect business accounting software for their finances, most small business owners will look at one thing first: the cost. So, how do QuickBooks Pro vs. Premier compare when it comes to their price tags?
Different versions of QuickBooks accounting software will be priced differently. For instance, if you've looked into QuickBooks Online vs. Desktop before trying to decide between these two versions of QuickBooks Desktop, then you'll know that QuickBooks Online is priced on a monthly basis, whereas QuickBooks Desktop simply has a one-off cost.
So, while QuickBooks Desktop Pro will cost your business a one-off purchase of $399.99, QuickBooks Desktop Premier will cost $649.99.
Be sure to note while evaluating QuickBooks Pro vs. Premier, though, that Intuit periodically offers discounts to new customers so check their website for details.
Save on QuickBooks Desktop Now
QuickBooks Pro vs. Premier: All the Differences
Though QuickBooks Pro and Premier are just two versions of the same software, they have their fair share of differences—hence the need for this comprehensive QuickBooks Pro vs. Premier comparison in the first place.
We'll outline the defining features of QuickBooks Desktop Pro, then we'll show you a list of capabilities that QuickBooks Desktop Premier will offer than Pro can't.
Let's take a look at the main differences between QuickBooks Pro and Premier:
QuickBooks Pro: The Details
QuickBooks Pro is a simple, deceptively robust, and powerful solution that solves everyday small-business accounting needs.
Many business accountants can lift QuickBooks Pro beyond its fundamental boundaries with plenty of workarounds, and even a mid-market company could use Pro for 80% of its daily needs.
But, even without a dedicated accountant operating it, a QuickBooks Pro account can offer the following capabilities:
Three simultaneous users in a data file
Receivables and revenue: invoices, credit memos, statements, sales receipts, receive payments, estimate to invoice
Payables and expenditures: purchase orders, item receipts, pay bills
Job costing
Inventory part tracking
Time and mileage tracking
Banking activities: deposits, checks, credit card charges, credits, bank charges, interest, paychecks, online banking, bank reconciliation
Collect and pay sales tax
Multiple currencies
Price levels as fixed percentages
Reports like budgets, operational reporting, and financial reporting
Print/e-file 1099s
Save on QuickBooks Pro Now
QuickBooks Premier: The Details
So, why would anyone decide to pay more and choose QuickBooks Premier over QuickBooks Pro? Be sure to note: The following list of features are key accounting maneuvers that Premier has over Pro. But QuickBooks Premier has several different versions itself—QuickBooks Accountant, Contractor, Manufacturer & Wholesale, and Nonprofit—and they don't all have the same features. If you're in one of those specific categories, these versions are worth exploring in more detail.
But for now, to get a better picture of QuickBooks Desktop Pro vs. Premier, we won't go in-depth regarding how these different Premier versions compare to each other.
Considered as a whole, QuickBooks Premier offers the following features that Pro doesn't:
Five simultaneous users in a data file
Sales orders/backorder tracking, current availability tracking, sales order to PO to invoice
Unit of measure, build assembly, inventory center
Job costing: estimate to PO, change order tracking, view unbilled time and expense from one window, batch invoice time and expense
Reporting: balance sheet by class, previous reconciliation reports, forecasting, business planner, industry-specific reporting
Per item price levels
Billing rate levels
Reversing journal entries
Filter sales order and purchase order reports based on current availability
Closing date exception report
Save on QuickBooks Premier Now
QuickBooks Pro vs. Premier: Why Upgrade?
A simpler way to think about QuickBooks Pro vs. Premier is to consider the most common reasons why business owners choose QuickBooks Premier over QuickBooks Pro despite the bigger investment.
Here are the main reasons why some business owners decide to upgrade to QuickBooks Premier rather than opting for Pro:
Backorders
Let's say you need to know what products were invoiced and what is left over, still waiting to be shipped to the customer. QuickBooks Premier allows you to do so, while Pro has no such option.
Sales Orders
QuickBooks Premier offers sales orders, which are non-posting sales transaction to hold the order until you invoice against it. Premier has the sales order fulfillment worksheet and easier sales order workflow management than Pro, as well.
Current Availability Tracking
Unlike QuickBooks Pro, many versions of QuickBooks Premier offer current availability tracking. This feature allows you to know what you can promise to a customer based on the stock you have on hand and haven't committed to another customer.
Estimate to Purchase Order
For contractors, Premier's estimate to purchase order capability is a top reason to upgrade—and significant feature to consider while evaluating QuickBooks Pro vs. Enterprise, as well. Imagine an estimate with 30 lines of materials you need to purchase for a given job. QuickBooks Premier allows you to create a purchase order from that estimate.
Previous Reconciliation Reporting
QuickBooks Premier offers previous reconciliation reporting capabilities—one of the main reasons accountants want their clients to use Premier. This QuickBooks Premier capability offers a snapshot of previous reconciliations.
Reverse Journal Entries
Many business owners opt for Premier over Pro because it allows you to perform reverse journal entries in your books. This means you'll be able to reverse or cancel journal entries you made for previous periods with QuickBooks Premier.
Price Level by Item
QuickBooks Premier also allows you more flexibility with price level. You won't be limited to a fixed percent price increase or decrease. For manufacturers, wholesalers, distributors, retail, price level by item can often be critical. The fixed percent price that QuickBooks Pro offers is nice but not flexible enough for many businesses.
Save on QuickBooks Premier Now
QuickBooks Pro vs. Premier: Top Alternatives
QuickBooks Pro vs. Premier is a worthy showdown to consider while searching for your perfect business accounting software. Nonetheless, your search doesn't have to be an either/or situation. There are countless accounting software options out there for small businesses, and each of them offers their own unique package of features and perks.
Here are some alternatives to consider beyond QuickBooks Pro and Premier:
Wave Accounting Software
QuickBooks Pro vs. Premier is only a choice you'll be able to make if you have a solid amount of capital set aside for your business accounting software. What if you can't afford to pay a lot for your business accounting software? What if you can't afford to pay anything at all for your business accounting software? Your answer is Wave accounting software.
Wave is a completely free accounting software that offers all of the essential capabilities you'll need to run your small business's books. Custom invoices, powerful reporting, and bank syncing all come free through Wave.
Plus, if you want to level up your Wave account, you can add on pay-as-you-go features like online payments for easy invoice fulfillment and monthly payroll for simpler HR processes.
All in all, if you're just starting out, and QuickBooks Pro and Premier are too much of an investment for your business, then Wave is a solid, affordable way to keep your new business's books in order.
Xero Accounting Software
Alternatively, if you're looking for an accounting software that resembles QuickBooks Pro and Premier in power and capabilities—but is cloud-based and priced with a subscription system—then we suggest you look into Xero accounting software.
Xero accounting software comes in three versions—Early, Growing, and Established—each with incrementally more features and capabilities. Of course, each version of Xero accounting software will come with its own price, too, but because each of them will be priced on a monthly basis, the cost will be much easier to wrap your head around than the price for QuickBooks Pro and Premier. Xero Early will cost $9 a month, Xero Growing will cost $30 a month, and Xero Established will cost $60.
QuickBooks Online Accounting Software
Last but not least, if you want to stick with the QuickBooks brand—but you want a more accessible accounting software—then consider QuickBooks Online over QuickBooks Desktop Pro and Premier. Just like Xero accounting software, QuickBooks Online is a cloud-based accounting software that is priced on a monthly basis. The versions of QuickBooks Online—Simple Start, Essentials, and Plus—will cost $25 a month, $40 a month, and $70 a month, respectively. That said, QuickBooks currently has an offer for 50% off of your first three months of QuickBooks Online—no matter which version you choose.
Buy QuickBooks Online Now for 50% Off
QuickBooks Pro vs. Premier: The Bottom Line
Moral of the story? If you need a desktop version of QuickBooks but don't need to go as big as QuickBooks Enterprise, we suggest you opt for QuickBooks Premier over Pro. When it comes to QuickBooks Pro vs. Premier, Premier has more functionality that would benefit most small business owners. That said, there is a whole world of accounting software products outside of QuickBooks Pro and QuickBooks Premier—many of which will be more accessible and easier to afford thanks to their cloud-based, monthly-billing structures.
Contributing Writer
at
Fundera
Stacy Kildal is a contributing writer for Fundera.
Stacy Kildal is owner/operator of Kildal Services LLC—an accounting and technology consulting company that specializes in all things QuickBooks. From 2012 to 2017, Stacy has been named one of CPA Practice Advisor's Most Powerful Women In Accounting. 
Stacy is one of the three hosts for the QB Show and has also been featured frequently on Intuit's Accountant Blog, Community "Ask the Expert" forums, at various Intuit Academy To Go podcasts, as well as hosting a number of Intuit Small Business Online Town Hall sessions. 
She is a big fan of working mobile and has been recognized by Intuit as being an expert on QuickBooks Online, having written Intuit's original courses for the U.S., Singapore and Canadian versions.
Read Full Author Bio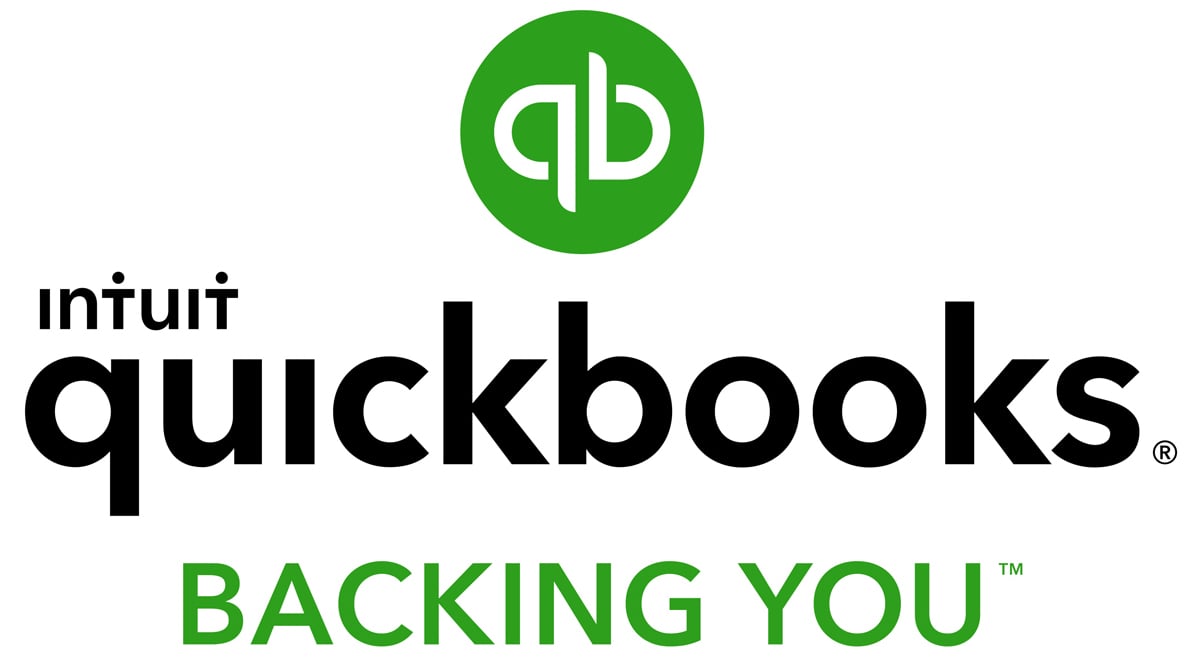 Featured
Quickbooks Online
Smarter features made for your business. Buy today and save 50% off for the first 3 months.