Bad credit is a common reason for not being able to get a small business loan. However, if you have bad credit—a personal credit score between 300 and 649—there are options available to you thanks to a fast-growing group of alternative lenders in the financing industry. Here are the best bad credit business loans:
This guide breaks down the details on the available small business loans if you have bad credit and what you need to know about the lenders offering them.
Check Your Loan Options
Business Loans for Bad Credit: Your 5 Best Options
| Lender | Type of Loan | Credit Score Required | Other Requirements |
| --- | --- | --- | --- |
| Fundbox | Business Line of Credit | 600 | $100,000 in annual revenue; 3 months in business |
| BlueVine | Invoice Factoring | 530 | $120,000 in annual revenue; 1 year in business |
| Balboa Capital | Equipment Financing | 600 | $100,000 in annual revenue; 1 year in business |
| PayPal | Working Capital | No minimum | Have a PayPal business or premium account; minimum of $15,000 in annual PayPal sales |
| Capital One Secured Credit Card | Business Credit Card | Not specified | |
Best Bad Credit Business Loans
Let's take a look at the top loan types for bad credit business owners and the lenders offering them.
1. Fundbox
Business lines of credit offer quick access to flexible working capital through a revolving credit limit. And business lines of credit with repayment terms of less than eighteen months, often referred to as short-term business lines of credit, are more accessible to business owners with bad credit.
A bad credit business line of credit will have higher APRs and will offer lower credit limits than longer-term business lines of credit. That said, they still offer stellar bad credit business financing, especially relative to more expensive, shorter-term bad credit business loans.
If you think a business line of credit could be right for your business, check out Fundbox. This business line of credit only requires you to have a personal credit score of at least 600. Plus, applying for this bad credit business loan option can be as simple as syncing your accounting software to your Fundbox account.
Another bonus of choosing to fund with Fundbox? If you have unpaid invoices, you can draw from your line of credit based on those amounts. This is a variation of invoice financing, which we'll discuss next, and can be a good option if you're a B2B business waiting for customers to pay you.
Fundbox is best for: 
Business owners who need flexible financing, have at least three months in business, earn $100,000 in annual revenue, and have a credit score of at least 600.
Read more in our complete Fundbox review, or see if you qualify for Fundbox here.
2. BlueVine
One of the best ways you can offset a bad credit score is by having some form of collateral to offer lenders. But when we say collateral, we don't mean your house or the family car.
Through invoice financing, lenders allow you to access advances for outstanding invoices that are secured by the invoices themselves. This self-secured nature of invoice financing makes it easier for you to get a business loan with bad personal credit without having to offer up valuable property.
With invoice financing, lenders can offer you a cash advance equal to around 85% of the outstanding invoice amount. Then, when your customer pays back your invoice, you'll receive the remaining 15%, minus any fees incurred. Usually, these companies charge a flat fee—often around 3%—to process the transaction, and then charge a fee each week the invoice remains outstanding, often around 1%.
There is also a variation of invoice financing known as invoice factoring, in which you sell your invoices to a third party at a discount instead of borrowing against them. While technically not a loan, this can be another way for business owners with bad credit to access capital.
Since these options are backed by invoices, invoice financing and factoring providers are typically able to provide funding for business owners with bad credit. There are also some providers who don't even look at credit, so it's one of the few products on the market that's truly a small business loan with no credit check.
One invoice factoring company on our marketplace—BlueVine—works with borrowers with credit scores starting at 530. BlueVine also offers a FlexCredit line of credit that requires a score of at least 600.
BlueVine is best for:
Business owners who need capital and have outstanding invoices. BlueVine requires a 530 credit score, $120,000 in annual revenue, and three months in business (making it an especially good bad credit business loan for startups).
Learn more in our complete BlueVine review, or see if you qualify for BlueVine here.
3. Balboa Capital
With equipment financing, you can use the equipment you're looking to buy to collateralize the loan. And again, since there's collateral backing the loan, your lender will care less about a bad credit score.
Equipment loans basically operate like car loans, meaning you're advanced the sum you need to purchase the equipment, then pay back the loan, plus fees, over a set period of time.
You fully own the equipment once it's paid off, which can make this a better solution than renting or leasing equipment.
Even though the equipment collateral will make this financing less risky for equipment financing companies, it is still pretty hard to qualify for with bad credit. This is mostly because of the long repayment terms that equipment financing tends to come with. Nonetheless, this option still qualifies as a top bad credit business loan because business owners with personal credit as low as 600 can still qualify.
Balboa Capital is an equipment and working capital financing provider offering equipment financing of up to $250,000 with terms from two to six years.
Balboa Capital is best for:
Business owners with one year in business, at least a 600 credit score, and $100,000 in annual revenue.
Read our complete Balboa Capital review, or see if you qualify for equipment financing here.
4. PayPal Working Capital
A working capital loan is structured similar to a short-term loan, where you borrow a lump sum amount of money to finance your company's everyday operations. These loans aren't used for bigger investments in your business.
If you need capital to smooth out your cash flow, finance payroll, or any regular operations of your business, a working capital loan could be a good fit.
Working capital loans can be options for borrowers with bad credit.
PayPal's working capital product, for instance, doesn't even take personal credit into account. You will need to be a PayPal account holder though. But after that, the loan you secure from PayPal is based on the volume of sales you do on PayPal.
PayPal working capital loans are repaid, plus a fee, with 10% to 30% of your business's daily PayPal sales. Borrowers can qualify for up to 30% of their annual PayPal sales with a maximum of $97,000 for the first loan.
PayPal is best for:
Borrowers with a business or premium PayPal account opened for at least three months and who do a minimum of $15,000 in annual PayPal sales.
Learn more in our PayPal Working Capital review.
5. Capital One Secured Mastercard
When it comes down to it, every business owner should have a business credit card in their wallet. If you have limited or poor credit, a secured business credit card can help you build your credit so you can graduate to better business loan options down the line.
Secured cards require a cash deposit, which makes them a great option for business owners with struggling credit: With the security of a cash deposit, issuers are more willing to work with you despite where your personal credit score stands. In the case that you can't pay your balance, the provider can simply seize the deposit to recoup their losses.
However, if you use a secured credit card responsibly (never taking on too much debt, and paying in full and on time every month), the credit reporting bureaus will notice your good behavior and your score may grow.
If you have bad credit or no credit at all, the Capital One Secured Mastercard is a great option—especially if you don't want to put down a ton of cash in the form of collateral: A deposit of $49, $99, or $200 (depending on your credit history) gets you a credit limit of $200.
Learn more about secured credit cards.
Can You Get a Business Loan With Bad Credit?
You can get a business loan even if you have a credit score below 649. With such a vibrant industry full of alternative lenders, there are more bad credit business loans to choose from than ever.
Be careful, though. Bad credit business loans are often extremely hard to pay back. They can have high interest rates, frequent payments, and short repayment terms, so bad credit small business loans can definitely wreak havoc on a business's cash flow. When looking for these loans, it's crucial to find the most affordable option possible. Even within the following best bad credit business loans, you can still come across some pretty expensive funding.
Nonetheless, many bad credit business loans offer creative solutions to the risk that a bad credit score poses to business lenders.
How to Qualify for a Business Loan With Bad Credit
If you want to qualify for a business loan with bad credit, your business will likely need other strong factors to impress a lender. The better you understand the following criteria and the application process attached to business loans for bad credit, the better your chances are of qualifying for the financing you need.
Ways to Improve Your Credit
If you can only qualify for bad credit business loans, your goal should be to eventually graduate to a lower-cost product. Here are some things that can help you accomplish this:
Pay on time. Not only will this build a good relationship with that lender, but these on-time payments will have an enormous effect on improving your credit score.
Build up your total bank balance. If your goal is a lower-cost loan, it's important to spend some time padding your bank balance and making sure you don't have overdrafts.
Monitor your credit score. By signing up for a free credit monitoring service like Credit Karma, you can make sure your score starts crawling up.
Stay in business. Your time in business is a major factor for business financing eligibility.
Continue to be a good business owner. The longer you remain in good standing as a business owner, the better your chances of qualifying for better financing.
The Bottom Line
Bad credit doesn't have to stop you from qualifying for a small business loan. However, bad credit business loans can be expensive. Ensure that you can afford to repay whatever debt you take on. That way, you'll not only get the capital you need but also level up to more affordable long-term business financing in the future.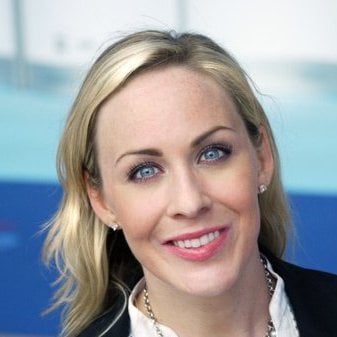 Meredith Wood is the founding editor of the Fundera Ledger and a vice president at Fundera. 
Meredith launched the Fundera Ledger in 2014. She has specialized in financial advice for small business owners for almost a decade. Meredith is frequently sought out for her expertise in small business lending and financial management.
Read Full Author Bio