The Best Ecommerce Platforms for Small Business
Like many other small business owners, you've probably considered selling your products or services online. And why wouldn't you? Deciding to start an ecommerce business is a great way to expand your customer reach and increase brand awareness. Shopify predicts an increase in worldwide ecommerce sales from $1.3 trillion in 2014 to $4.5 trillion in 2021.[1]
To start selling online, you'll need an ecommerce platform—a software application that allows an online business to manage their website, sales, and operations. With more than 100 ecommerce platform providers, it can take some time to find the right one for your business.
To help you decide, we'll compare 10 of the top ecommerce platforms on the market, as well as discuss how these platforms work and what to look for.
Top Ecommerce Guides for Small Business Owners
Ecommerce Comparison Reviews
How Ecommerce Platforms Work
The way the modern ecommerce website works is a customer browses a catalog of products that have been uploaded onto the ecommerce platform. Each product should contain a picture, description, and SKU code.
When the customer finds a product they wish to purchase, they add it to their online shopping cart. The shopping cart is a piece of ecommerce software that takes note of the item being purchased and updates the product database accordingly. Most ecommerce platforms have a shopping cart baked into their product.
Ecommerce payments are typically done using a debit or credit card, which means the merchant needs a payment gateway—a software application that plugs into your ecommerce platform to authorize online payments securely. The merchant will also need a merchant account, which is a special type of business bank account that allows the merchant to receive funds from processed credit card payments.
Some payment gateways and merchant accounts are sold separately from ecommerce platforms, whereas other platforms offer in-house payment processing or payment gateway integration.
Once payment is made and the order is placed, the ecommerce platform manages the logistics around the delivery of the product. Some ecommerce platforms also provide shipping services, while others allow for integration with an outside service provider.
A top ecommerce platform should be able to perform all these functions while providing the customer with a branded experience that mimics your business's marketing and allows you to provide quick and efficient customer service. Moreover, the best ecommerce platforms for small businesses will also offer tools to grow and promote your store—from abandoned cart recovery to social media integrations to loyalty programs and discounts.
What to Look for in an Ecommerce Platform
Let's look at the different parts of an ecommerce platform to see how they contribute to the overall experience of your online store. When trying to decide the best ecommerce platform for your small business, you'll want to consider how these factors will play into your specific needs and how the platform you're thinking about will or will not meet these needs.
Type of Platform
There are many different types of ecommerce platforms available to small business owners. There are ecommerce platforms for larger B2B businesses, as well as those with a web-builder base that are probably more suited for the smallest of businesses. As we mentioned earlier, the type of business you're looking to start, industry, technical experience, budget, and more, are all variables that will factor into what type of platform you need. However, one big difference to consider in the industry is ecommerce platforms that are software as a service, or SaaS, compared to those that are open source.
With a SaaS ecommerce platform, you essentially pay a monthly fee for access to their service, which gives you the ability to set up and run your online store. Typically, SaaS platforms are more or less all-inclusive, with a great amount of ecommerce functionality built right into the platform. Additionally, SaaS ecommerce platforms handle your web hosting, updates, security, PCI compliance—in essence, anything that's involved on the back-end, more technical side of your online store.
Open-source ecommerce platforms, on the other hand, are generally free and must be downloaded and installed manually. This means, therefore, that you're responsible for acquiring your own web hosting and maintaining the other aspects we mentioned with regards to your software. Unlike SaaS platforms, however, open-source software is completely customizable, as they give you full access to their code to edit, modify, and add to as you see fit. Although open-source solutions are often considered free ecommerce platforms, they can, in fact, end up being more expensive than SaaS options, depending on your development and maintenance needs.
Price
For small business owners, the price will be a huge consideration when it comes to the best ecommerce platform. The main expenses associated with ecommerce platforms are the monthly subscription fee and transaction or processing fees. Some bare-bones ecommerce platforms don't charge a monthly fee, but almost all will charge a fee to accept credit card payments. This fee is usually a small percentage of every online purchase.
Typically, the higher your monthly fee, the more features you will have access to on your ecommerce platform. Subscription fees can range from a few dollars per month to a few hundred dollars per month, depending on the service. The best ecommerce platform for your small business will fit your budget, but if you're looking to start a successful online store, you certainly want to look for a solution with a robust feature set that will help you with your operations.
As we mentioned above, open-source options are usually considered free ecommerce platforms—however, even though the software is free to download, costs will include web hosting, security, upgrades and maintenance, as well as any associated development costs for starting, customizing, and running your online store.
Stock Size and Inventory Options
When looking for the best ecommerce platform, you'll want to consider how many products you're going to be selling. Some platforms adjust pricing depending on the size of your catalog. For example, ecommerce platform Ecwid will allow you to sell only one product using the free version of its service, but for $15 per month you can sell up to 100 different products. Some top ecommerce platforms, on the other hand, will allow you to sell an unlimited number of products regardless of your subscription plan.
Along these lines, you'll also want to see what types of tools the ecommerce platform offers to help you list your products and manage your inventory. Does the platform provide a bulk upload option? Does it offer SEO optimization for product listings? How does it handle product variations and modifications? Answering these and similar questions will help you get a sense of how different ecommerce platforms will work for your inventory—which is especially important if you have a large or growing operation.
Product Types
Are you selling a product or a service? If you're selling a product, is it digital or physical? If it's a physical product, how big is it? Do you want to sell to people outside of your country? The type of product you will be selling is important to consider when selecting the best ecommerce platform, as certain solutions will be better suited for different types of products and services. Additionally, the types of products and services you're selling will also impact shipping costs, as well as taxes.
Since shipping and taxes will be a tedious, but essential piece to your online store operation, you'll also want to determine how any ecommerce platform handles these aspects. Although not all ecommerce platforms offer shipping services and automatic tax calculations, some of the best ecommerce platforms will provide these tools, or at least, give you the option to integrate with third-party solutions.
Design
Most ecommerce platforms will offer you a variety of themes, both free and paid—so that you can customize the appearance of your online store. Some will also allow you to edit the source code so that you can further customize your store's look and feel. You'll want to ensure that the look of your store will appeal to customers and draw them in to browse and purchase your products.
Additionally, you'll want to determine not only the design options an ecommerce platform offers but also the editing method as well. If you have little or no technical experience, the best ecommerce platform for your small business is going to be one that offers drag-and-drop or "what you see is what you get" editing. On the other hand, if you can edit code or have a dedicated development resource, you might prefer an open-source platform or one that allows for HTML editing.
Hosting Environment
As we briefly mentioned above, some ecommerce platforms are hosted, whereas others require self-hosting, meaning that you find web hosting and manage the software yourself.  Self-hosting provides more control over your online store, but with all of the different elements involved in maintaneance, it can be quite time-consuming and even expensive.
Hosted ecommerce platforms, on the other hand, offer hosting for their customers via off-site providers like Amazon Web Services. This type of service is also known as cloud hosting. Most ecommerce platform providers offer cloud hosting as part of their service. Again, with hosted ecommerce platforms, the provider is responsible for security, updates, and maintenance—meaning you can devote your time to other aspects of your online store.
Security
Just over 32% of all cyber-attacks are targeted at ecommerce businesses, which means cybersecurity should be a top priority.[2] You certainly don't want a customer to fall victim to fraud while shopping on your site. Therefore, you'll want to consider what security measures different ecommerce platforms offer. As we just discussed, many hosted platforms are going to include robust security features—that the provider handles and monitors—as part of your service.
Specifically, you'll want to look for ecommerce platforms that have multi-layered security, are at least Level 1 PCI compliant, and use SSL certificates. As a merchant, you can enact additional security measures by monitoring transactions, using an address verification system, and requiring a CVV on credit card payments.
Integration
Part of what makes the top ecommerce platforms so powerful is their ability to integrate with a variety of other software. This type of functionality can streamline an array of tasks related to managing your online store. Common ecommerce platform integrations include ecommerce marketplaces (think Amazon and eBay), payment gateways, social networks, content management and point of sale systems, and email newsletter services.
Some ecommerce platforms offer greater integrations options than others, so you'll want to consider what additional tools you may need when determining the best ecommerce platform for your small business. Moreover, you'll also want to consider that many providers charge an additional fee to integrate with third-party applications. Therefore, it's worth considering whether a platform with greater built-in functionality is more cost effective than one that simply offers a wide variety of integration options.
Mobile
Ecommerce purchases via a mobile device accounted for 34.5% of total ecommerce sales in 2017, and that number is expected to rise to be over 50% by 2021.[3] This being said, you'll want to be sure the ecommerce platform you choose offers store templates that are mobile-responsive and optimized for different devices—including desktop, smartphones, and tablets.
Additionally, if you're a business owner on the go, you may also want to consider ecommerce platforms that offer their own mobile app, so that you can edit your store, manage orders, or view transactions easily using your mobile device.
Customer Service
Finally, since you'll be working with your ecommerce platform every day, you'll want to make sure that you have access to expert support that can assist you with problems as they arise. Ecommerce platforms offer customer support in a variety of ways—from talking directly to a representative to using how-to guides and documentation resources to participating in a forum community specific to that particular software.
Ideally, you'll want to work with top ecommerce platforms that offer 24/7 customer service via multiple channels of communication (phone, text, and live chat).
The Bottom Line
At the end of the day, with all of the options for ecommerce platforms out there, choosing the right one for your business is an important decision. And although all solutions will have their benefits and drawbacks, the best ecommerce platform for your small business will be the one that most closely meets your needs and budget. Therefore, as you go about exploring the top ecommerce platforms on the market, you'll want to know what you're looking for in terms of a range of factors, from price to type of platform to payment processing options to specific tools and capabilities.
This being said, the 10 ecommerce platforms on our list are a great place to start and can accommodate businesses of all shapes and sizes. Ultimately, however, only you can determine the best ecommerce platform for your small business—and once you've made that significant decision, you'll be well on your way to building out your website, uploading your products, and getting to selling and operating your online store.
Article Sources:
MagnetoITSolutions.com. "E-Commerce Security Infographics – Statistics, Issues, and Solutions for 2018"
Top Alternatives to Popular Platforms
Read More Ecommerce Guides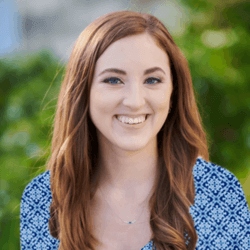 Senior Staff Writer
at
Fundera
Randa Kriss is a senior staff writer at Fundera.
At Fundera, Randa specializes in reviewing small business products, software, and services. Randa has written hundreds of reviews across a wide swath of business topics including ecommerce, merchant services, accounting, credit cards, bank accounts, loan products, and payroll and human resources solutions. 
Read Full Author Bio