Editorial Note: Fundera exists to help you make better business decisions. That's why we make sure our editorial integrity isn't influenced by our own business. The opinions, analyses, reviews, or recommendations in this article are those of our editorial team alone.
How Much Are Square Fees?
Square fees are contingent on three variables: The Square POS hardware you use, the Square POS software you use, and how you accept payment. The more you pay for your hardware and software, the lower your payment processing fees will be. But there is also a version of Square POS hardware and software you can use at no cost, meaning the only price you will pay is the payment processing fee of 2.6% + $0.10 per payment.
If you're in the market for a point of sale system, you've likely heard of Square Point of Sale (POS). With their sleek design and high-tech capabilities, Square POS systems have become a fixture in the small business point of sale market.
But like most small business owners, you're probably wondering what you'll have to pay to access a Square POS system. Your cost of using a Square POS depends on your business's needs and preferences. Let's get a better idea of what kind of fees Square will charge you based on the point of sale solutions your business requires.
Here's your ultimate resource to the Square fees you could potentially be charged.
Understanding Square Fees
Like most pricing models for POS systems, the price you will pay to use Square POS is multifaceted. In other words, there isn't a cut-and-dry answer to the question of how much are Square fees.
That said, because Square offers transparent pricing for its POS and payment processing services, it is relatively simple to determine what kind of Square fees you could face. 
3 Categories of Square Fees
Square fees can be broken down into three categories—Square fees for hardware, Square fees for software, and Square credit card fees or processing fees. 
Depending on what kind of Square POS system you opt for, your Square fees could potentially consist of only Square processing fees. However, if you opt for more powerful hardware or software, Square reader fees and software fees could apply on top of your Square processing fees.
Besides charging for hardware, software, and payment processing fees, Square charges no other hidden fees. There will be no extra Square credit card fees for processing credit card payments through your POS or other miscellaneous fees.
As a result, even though there's no automated Square fee calculator for you to consult, there is a way to estimate how much your business would end up paying in Square fees.
So now that you understand the framework of Square's pricing system, let's dive into the details of what Square fees your business might face if you opt for a Square POS system:
Square Reader Fees for Hardware
| Square Hardware | What It Costs | Additional Costs |
| --- | --- | --- |
| Magstripe Reader | | |
| Chip, and Contactless Payment Reader | | |
| Square Stand | $199 or $18/month for 12 months | |
| Square Terminal | $299 or $27/month for 12 months | |
| Square Register | $799, or $39/month for 24 months | |
As you can see from the table above, you'll find a lot of variation for Square fees in the costs that Square charges for its hardware.
Let's get more context on what these Square hardware fees entail:
Magstripe Reader
When you sign up for Square, you will be gifted a free magstripe reader. This device can plug into the headphone jack or lightning connector of your mobile device and allow you to run magstripe credit card transactions in conjunction with the Square POS mobile app. Additional magstripe readers cost $10 each.
Chip and Contactless Payment Reader
The Square chip and contactless payment reader pairs with a smart device through bluetooth to allow you to accept contactless payment methods such as Google Pay and Apple Pay, as well as chip card payments. Square charges $49 for this reader, and it also works in conjunction with the Square POS app. 
Stand
Your next step up in hardware will be the Square Stand—a piece of hardware that convert iPads into powerful countertop POS systems. Although Square transaction fees will remain the same for any transaction you run through this stand, Square pricing will be a bit steep for the hardware itself—Square charges $199 for their Stand.
That said, the Stand will allow your business to process all payments types and is one of the more affordable countertop POS systems on the market, especially if your business already has access to an iPad. If not, you can purchase your iPad through Square for an additional $329.
Square Terminal
The Square Terminal is a handheld POS terminal that allows you to take all forms of payment and print receipts. While this device is a considerable step up in price, users will get a discounted Square transaction fee. This device also comes with 24/7 fraud prevention.
Register
Finally, the most powerful hardware option—with the highest pricing—is the Square Register.
The Register is a fully integrated desktop POS that will process any type of payment and won't require any smart device to do so. Square charges a cool $799 for it. However, the Register will allow your business to access lower Square transaction fees. And if your business is making a high volume of transactions, then these lower Square rates could save your business some serious cash.
Square Hardware Kits
We should also mention that Square sells a variety of hardware kits to give businesses an all-in-one POS hardware solution. The kits range in price from $555 to $1,329 and include cash drawers, receipt printers, and wireless routers. They are also tailored to your business type—retail, food and beverage, or health and wellness.
Square Fees for Software
Square Software

What It Costs

Capabilities

Square Point of Sale

Free

Online and offline payment processing, inventory

management, employee management, sales reporting, refunds, taxes, tipping, discounts, and more

Square for Retail

$60/month

Multi-location inventory management, customer relationship management, in-app purchase orders, employee management, employee timecards and more

Square for Restaurants

$60/month

Online and offline payment processing, inventory

management, customer relationship management, employee management, menu management, floor plan management, sales reporting, refunds, taxes, tipping, discounts, and more
POS hardware is just one piece of the POS puzzle. You also need POS software to work with your POS hardware. With Square you have three options when it comes to POS software.
Luckily, there won't be as many details to sift through with Square fees for software options. That's because Square offers three options, and the cost you will pay to use any of them is very straightforward. Let's take a look at all three.
Square Point of Sale Software
For their default software—Square Point of Sale—Square charges no extra cost beyond the Square processing fees that you'll pay for each card transaction processed through the Square POS system. This is a really great deal considering everything that the Square POS software can do: process all payment types, track inventory, provide employee management functions, and work offline. 
Square for Retail Software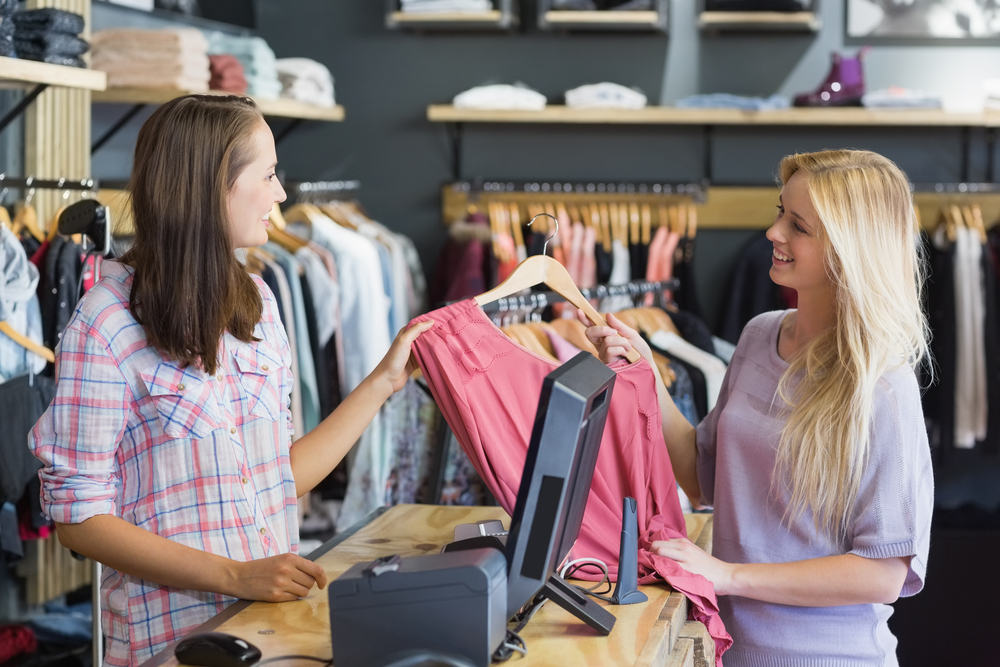 If you're in the market to upgrade your Square POS software, you should consider opting for the Square for Retail software. This system costs $60 per month to use, but features lower Square credit card processing rates, plus an array of additional features that retail merchants will find useful, such as the ability to complete purchase orders from your POS, manage customer profiles, set custom employee permissions, and more. It costs 2.5% + $0.10 per swipe, dip, or tap transaction. 
Square for Restaurants
Square's newest POS software is designed for restauranteurs. Like Square for Retail, this software will cost an additional $60 per month, but also features lower Square processing fees. Those fees are 26% + $0.10 per transaction. There are also a bunch of industry-specific features offered with Square for Restaurants, including the ability to manage your menus, floor plan, reconcile tips, arrange for takeout and delivery orders, and more.
Square Processing Fees
| Type of Transaction | Square Rate |
| --- | --- |
| Manual Entry (All Devices) | |
| Online Payments | |
| Magstripe Payment (Readers or Stand) | |
| Chip Payment (Readers or Stand) | |
| Contactless Payment (Readers or Stand) | |
| Magstripe, Chip, or Contactless Payment (Terminal) | |
| Magstripe, Chip, or Contactless Payment (Register) | |
| Square for Restaurants | |
| Square for Retail | |
The most complicated part of the Square pricing you'll face if you opt for one of their POS systems will be the Square processing fees attached to your account. There are Square transaction fees across all of their hardware and software options. As you can see in the above chart, there is some variation in these fees. The answer to how much does Square charge per transaction will vary based on how you process the transaction and which piece of hardware and software your POS system runs through.
Though Square rates will vary, one universal Square transaction fee that will apply is the manual entry, keyed-in transaction fee. No matter which hardware you have, you'll pay 3.5% of the transaction value, plus $0.15 per transaction that you or your employees key in card information for. If you accept online payments via an ecommerce platform, there is a transaction Square processing fee of 2.9% + $0.30.
Otherwise, if you're working with any piece of hardware besides the Register or Terminal, and you run a transaction through magstripe, chip technology, or contactless payment, then the Square transaction fee will be 2.6% + $0.10 of the transaction value. The exception here is if you are using the Square for Retail or Square for Restaurants software.
If you decide to invest in the Terminal, any swiped, inserted, or tapped transaction will cost your business 2.6% of the transaction value, plus $0.10 in Square processing fees. If you use the Register, the price per transaction is the same, unless you purchased your Register before August 20, 2019, in that case, your rate will be 2.5% + $0.10 per transaction.
The Lowest Square Fees Possible
Perhaps you're looking to pay the least fees possible beyond the unavoidable Square processing fees. Although the Square transaction fees won't be negotiable, it is possible to skirt the Square rates for hardware and software. You'll simply have to make do with the free version of their card reading hardware—the magstripe reader—and the free software—Square Point of Sale.
These two products will be completely free of Square fees beyond Square transaction fees. Plus, they're remarkably powerful for their low price. If your business isn't processing a high volume of card transactions and requires little from its POS system, then avoiding these extra Square fees could be totally worth it.
The Lowest Square Rates Possible
If you operate a retail business and invest in Square for Retail, you'll have access to the lowest possible Square rates at 2.5% plus $0.10 per transaction. On the other hand, however, regardless of the software or hardware you use, your Square rates will be the same: 2.6% plus $0.10 (unless of course, you're using Square Online Store).
Square Fees and Rates for Your Business
Because revenues, transaction volumes, and even business needs will shift regularly, Square fees and rates will also shift with them. As you make more transactions and buy new Square hardware or software, the Square fees you pay will change. Overall, Square fees are designed to accommodate your business as it grows and evolves. 
Maddie Shepherd is a former Fundera senior staff writer and current freelance writer. Maddie has an extensive knowledge of business credit cards, accounting tools, and merchant services, but specializes in small business financing advice. Maddie has a bachelor's degree in Spanish and Latin American cultures from Barnard College.