No matter their location, industry, or size, it's safe to say that every Evergreen State-based business owner wants to find the best banks for small business in Washington state. Finding a business bank account with a bank you can trust is one of the first, and most important, steps in starting a business. And ideally, your bank will work for you well beyond the startup stages, offering the services and products you need to accommodate your growth.
We understand how difficult it can be to find the best banks for small business in Washington state. Among the hundreds of banks across the state, how do you know which are truly small business-friendly? And how do you know what to look for in a bank in the first place? In this guide, we'll help you answer both of those questions.
Here's our list of just a few of the best banks for small business in Washington state, plus how to find the best bank for your particular small business.
What to Look for in a Small Business Bank
With all that notorious fine print, we admit that parsing the differences among banks can be pretty difficult—so we've done at least part of that hard work for you. To keep yourself focused, aim to answer the following questions as you explore your banking options:
1. Where is the bank located?
The first consideration involved in finding a bank is probably the easiest: If you're looking for a brick-and-mortar bank, then you'll need one with a branch near your home or office. Although all the banks we included on this list (and most of the banks that we didn't) have mobile and online banking capabilities, you'll almost certainly need to visit a local branch or ATM for certain transactions. Opening your bank account, securing business funding, depositing and withdrawing cash, and seeking personalized financial guidance are just a few of those activities you'll need to do in person. So before you go any further in your exploration, enter your zip code into each bank's branch locator to make sure your choice makes logistical sense.
2. What products and services do I need now, and what will I need in the future?
Next, take a moment to assess your current financial needs—and, as much as possible, what you anticipate needing in the future.
If you're just starting out, you'll likely only need a simple, low-cost business checking account. You might also be interested in your bank's selection of business credit cards, since applying for a business credit card is one of the most important (and simplest!) first steps in starting a business. Assess each bank's monthly and transaction fees, too, especially those associated with wire transfers, maximum fee-free transactions and cash deposits, and any monthly maintenance or service fees.
Of course, your business's financial needs will evolve and grow as you do. Look for a bank that offers tiered checking accounts, so you can seamlessly transfer your money to an account that can accommodate more transactions, and which may offer more perks and advantages for maintaining a higher average balance. You may very well need business funding down the line, so take a close look at the kinds of business loans each bank offers.
Even though you're in the market for a bank to manage your professional finances, it makes sense to assess each bank's consumer banking products and services, too. Keeping both your business and personal finances with the same institution makes things logistically easier for you, but beyond that, banks tend to offer perks and discounts for consumer clients who open business bank accounts, and vice versa.
3. What kind of support and guidance do I want from my bank?    
Finally, think about the level of support and additional business services you want from your bank. If you prioritize in-person guidance and hands-on support—and if it's generally important that you establish a personal connection with your bank reps—then choose a bank that prioritizes this level of service. (You may find the most luck on this front with a smaller bank.) In this case, you may also want to choose a bank that offers comprehensive business and merchant services, like payroll, cash management solutions, retirement plans, and health benefits administration, especially if you have or plan to hire employees.
On the other hand, you may not want or need those extra services right now. In that case, carefully assess each bank's online and mobile banking capabilities, making sure that you can do the bulk of your required transactions remotely.
The 4 Best Banks for Small Business in Washington State
Now that you have a better sense of what you need from your bank, let's dive into the best banks for small business in Washington state. We've chosen these banks mainly based on their number of locations and ATMs across the state, and the range and quality of their product and service offerings.
U.S. Bank
With 177 offices in 92 cities, U.S. Bank is one of the biggest banks in Washington state. They also happen to offer a truly comprehensive suite of financial products and services for small business owners—think cash management, payroll, and payment processing solutions, and of course, bank accounts, loans, and U.S. Bank business credit cards.
For a better understanding of what U.S. Bank has to offer Washington-based small businesses, let's take a look at one of their four business checking accounts. U.S. Bank's Silver checking account is the right fit for new or very small businesses seeking a simple, no-frills, low-cost banking solution. Silver account holders will get:
150 free combined transactions per month, then $0.50 per transaction after that limit
25 free cash deposits per month
Unlimited free mobile check deposits
A 50% discount up to $50 on your first check order
No monthly maintenance fee
All U.S. Bank business checking accounts include card payment processing services, check fraud prevention, remote check deposit, and secure online and mobile banking tools so you can manage your money remotely.
It's also worth mentioning the bank's impressive array of credit cards, which includes a travel rewards card, a rewards points card, a cash back card, and a low interest rate card. None of these U.S. Bank business credit cards require a yearly fee. U.S. Bank also offers a huge amount of small business loans, both traditional (SBA loans, term loans, equipment financing, and the like) and specialized (like health care practice financing and even McDonald's franchise financing).
Chase Bank 
Chase is the most common bank in Washington, boasting 201 offices in 85 cities across the state. They also happen to be one of the most common banks nationwide, with over 5,000 branches and 16,000 ATMS across the country. That's a major plus if you often travel for work.
And as you would imagine from a major national bank, Chase also offers a huge array of business credit cards, loans, and merchant services. Other than their accessibility and truly comprehensive offerings, Chase makes this list particularly for their low-cost small business checking account options.
Chase offers three business checking accounts, but we'll take a closer look at their Business Complete Checking account, which works best for small or growing businesses. Products and offerings differ depending on where you live, so let's take a look at what a Seattle-based business owner would get with this particular Chase checking account:
Unlimited free electronic deposits
Free cash deposit up to $5,000 per statement cycle
Multiple ways to waive the monthly service fee
If you choose to open a Business Total Savings account in tandem with your Business Complete Checking account, Chase will also waive the former's monthly service fee.
Beyond their checking account options, customers also love Chase's robust, easy-to-use digital banking tools, which all Chase business customers can access at no extra charge. One of Chase's standout mobile banking capabilities is their text banking feature, which allows business account holders to view their account balances, review transactions, and review upcoming credit card statements just by sending Chase a text.
Umpqua Bank
If you're looking for a smaller bank than the big-ticket institutions we've included on this list so far, take a look at Umpqua Bank. This Portland, Oregon-based bank may not provide quite the same amount of business and merchant services as Chase can, but they can offer more dedicated, hands-on support than these larger, national chains.
Business clients can also choose among Umpqua's three business checking and three interest-bearing business savings account. Most of these accounts offer several opportunities to waive their monthly maintenance fee. Their most basic business checking account—the Community Business Checking account—waives the $10 monthly maintenance fee with a $1,000 minimum daily balance or $2,500 average daily balance. If you run a nonprofit, this fee will be waived without any minimum balance requirements.
Umpqua also offers fully equipped mobile and online banking, which you can easily enroll in online. And if you're looking for truly personalized service, you can sign up for Umpqua Go-To when you open a checking account with the bank. This service securely connects you to the financial advisor of your choice, whom you can then text with any financial-related questions or concerns—whether you're seeking advice about buying a piece of equipment, your loan qualifications, or if you need to freeze or cancel your credit card—whenever you want or need.
And considering their relatively small size (they have 80 offices in 58 cities across Washington state), we're especially impressed with Umpqua Bank business loans. Essentially, Umpqua Bank can offer qualified small business clients any type of funding they need: term loans, real estate loans, SBA loans, lines of credit, equipment leasing and financing, and vehicle loans are all on offer here.
Let's take a look at Umpqua Bank's term loan, which can offer qualified business owners long-term, lump-sum financing to fund a range of business-related projects:
Amounts between $10,000 and $1 million
Fixed interest rates start at 5.5%
Terms up to seven years
Keep in mind that Umpqua Bank's term loans need to be secured with business assets, vehicles, or equipment as collateral, as is often the case with term loans from banks. This particular loan also carries a 0.5% loan origination fee, but there are other types of loans from Umpqua Bank that don't require this fee.
KeyBank
KeyBank has 151 offices in 81 cities across Washington, so it's likely that you'll find a branch near your home or office. Beyond their accessibility, KeyBank makes our list of the best banks for small business in Washington state mainly for their comprehensive small business services.
For example, small business owners can easily schedule an appointment with a KeyBank financial advisor to assess their current financial wellness, then receive personalized, actionable advice and options to reach their financial goals. KeyBank also provides the products you need to do that, including several types of loans, two KeyBank business credit cards, three types of business savings accounts, and three low-cost business checking accounts.
Here are some more details about KeyBank Basic Business Checking, which is the ideal option for new, small, and growing businesses with limited transaction volume:
200 free transactions per month, not including ACH payments and online bill pay transaction
Up to $25,000 in free deposits per statement cycle
$5 monthly fee can be waived if you maintain $1,000 average monthly balance or $10,000 in combined balances across linked KeyBank accounts
All KeyBank business accounts have access to their free online and mobile banking portal, too.
Plus, female entrepreneurs can join Key4Women, KeyBank's free program that empowers women in business to meet their financial goals, network with other female business owners across the country, secure business capital, and access resources, webinars, and other educational content.
Best Banks for Small Business in Washington State: The Bottom Line
We hope our guide to the best banks for small business in Washington state can provide you with some direction and clarity as you embark on this important search, but remember that this is hardly an exhaustive list. While we stand behind each of these banks' small business products and services, you may find that none of the above resonate with you—and that's good to know, too!
You may find your ideal bank through another of our guides to the best banks for small business, by taking a drive through your area and checking out your local branches, or through a word-of-mouth recommendation by another Washington business owner. Whatever you choose, make sure your bank can provide you with the service your business needs both now and as you continue to grow.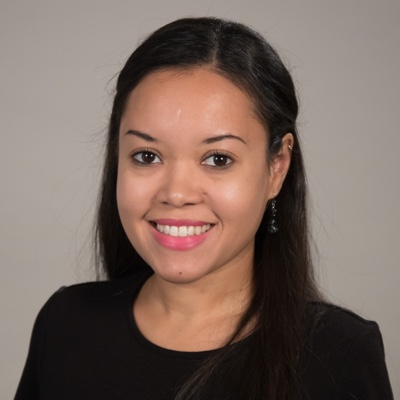 Editor-in-Chief
at
Fundera
Sally Lauckner is the editor-in-chief of the Fundera Ledger and the editorial director at Fundera.
Sally has over a decade of experience in print and online journalism. Previously she was the senior editor at SmartAsset—a Y Combinator-backed fintech startup that provides personal finance advice. There she edited articles and data reports on topics including taxes, mortgages, banking, credit cards, investing, insurance, and retirement planning. She has also held various editorial roles at AOL.com, Huffington Post, and Glamour magazine. Her work has also appeared in Marie Claire, Teen Vogue, and Cosmopolitan magazines. 
Read Full Author Bio