So, you're ready to do business in the Sunshine State. To set your small business up for success, one of your first moves should be finding the best business bank account for your needs. One of the great things about running a small business is your ties to the local community, and finding a local bank you can trust is likely important to you. Luckily, there are lots of banks in Florida for small businesses that you can choose from, whether you're just starting out or are looking to grow your business.
Here, we'll go over the options for the best banks for small business in Florida, whether you're located in the Panhandle, Miami, or somewhere in between. We'll also explore how to choose the best bank in Florida for your small business so you can find a resource that will understand your personal preferences and the unique qualities of building a company in Florida.
The Best Banks for Small Business in Florida
Let's talk about the best small business banks in Florida. We'll mostly look at their entry-level accounts, but will also reference some of the upgraded accounts that could potentially be of use to your company. And if none of these banks seem like the right fit, we've also included an online banking alternative.
1. Best Small Business Bank in Central Florida: Chase Bank
Chase is one of the stalwarts of the business banking world, and it's no surprise why. They have several options for small businesses across the country, which makes them one of the best banks for small business in Florida. Particularly, they're very concentrated in Central Florida. But they also have branches throughout the country, which means if you travel a lot for work, or have a transportation company, you will be well served throughout their network.
There are three Chase business bank accounts. Their entry-level account, Chase Business Complete Checking, requires no minimum to open an account. Chase Business Complete Checking offers a low monthly fee that can be waived multiple ways—including by maintaining the minimum daily balance. Another benefit is you can deposit $5,000 per month in cash without a fee.
You'll find Chase branches throughout the state, with multiple locations in Kissimmee, Lakeland, and more.
Open a Chase Business Complete Checking Account
2. Best Small Business Bank in Florida for the Panhandle: First Florida Bank
Looking for a bank with branches in places in and around Panama City, Destin, Niceville, and more? The best small business bank for you on Florida's Emerald Coast might just be First Florida Bank.
First Florida Bank's Business First Checking requires just a small deposit of $100 to get started. A great plus: They offer unlimited transactions, which you can't find with many entry-level business bank accounts. Internet banking and bill pay is free through this account, too. This account does carry a nominal monthly fee of $5–we recommend checking with your local branch to see if they might waive this fee. It's also important to note this account does not come with a debit card or ATM access, so if this is something you need for your small business banking needs, this may not be the account for you.
3. Best Small Business Bank in Southeast Florida: Capital One
Capital One serves much of the southeast Florida area–including West Palm, Miami, and more–with its branches and Capital One Cafes.
Another one of the major banks, Capital One business checking accounts are great for many entrepreneurs. Their Spark Business Basic Checking enables you to take advantage of unlimited transactions—and you only need a dollar to open the account. For new businesses, this is a pretty rare combination of services. Deposits are free up to $5,000 a month, and next-day deposit is available. Keep in mind, you'll need to keep $2,000 in the account to waive the $15 monthly service fee.
4. Best Small Business Bank on Florida's West Coast: Synovus Bank
You may know Synovus Bank by their former name: Florida Community Bank. With a great website and strong customer service, Synovus mostly serves the Emerald Coast. You'll find branches in the Tampa, Bradenton, and St. Pete areas.
What we like about Synovus is that they offer multiple business checking options, including a business interest checking option. Their basic account, Pro Business Checking, enables you to deposit up to $10,000 and complete up to 200 debit transactions at no fee. It has a $10 monthly fee, but they'll waive this charge if you're able to maintain a $1,000 average collected balance for the month.
If you're a sole proprietor or nonprofit, you may want to consider taking advantage of Synovus's Business Interest Checking. Similar to the Pro Business Checking, you'll get up to $10,000 in deposits and 200 debit transactions for free. But an added perk with this account is that you'll earn interest on your entire balance (you'll need to keep a minimum of $2,500 in there to waive the $10 monthly fee). And with tiered interest rates, you'll earn higher interest rates the higher your balance is.
5. Best Credit Union on Florida's West Coast: Suncoast Credit Union
Also great on the Emerald Coast is Suncoast Credit Union. This bank recently updated their technology–specifically, their app. So, if you like the convenience of digital banking, but aren't used to credit unions offering this feature, this may be the best of both worlds.
Their entry-level account is Suncoast's Business Smart Checking. You'll need a $50 minimum deposit to open an account here (across both business checking accounts). There's no minimum required balance, and no monthly maintenance fee for this account. The first 200 transactions are free in this account, too. If this doesn't sound like quite enough for you, you can always look to their next tier, Business Classic Checking. This  account will give you 300 free transactions, and a lower price if you go over this limit ($0.10 vs. $0.20). But you will need to keep $2,000 in the account to avoid the $20 monthly maintenance fee.
You can find Suncoast branches primarily in the Greater Tampa area.
6. Best Online Alternative: Axos Bank
You may be reading through this list and find that the best small business banks in Florida don't have branches near you. If this is the case, you have a few options: You can set up an account from a distance, especially if you don't need to visit a branch often or at all. Alternately, you can consider an online-only bank.
Choosing a bank without any brick-and-mortar locations can actually serve your business just as well, especially if you don't handle any cash. And many business owners love that the apps and online interfaces for many of these online banking options are sophisticated out of necessity.
There are a few different players in the online business banking space. However, Axos Bank, formerly Bank of the Internet, is an online banking institution with an exceptional track record.
Axos's Basic Business Checking Option doesn't require a minimum balance or charge monthly service fees. You do need a $1,000 minimum deposit to open an account, though, but your first 200 transactions each month are free. If online banks give you pause because you frequent ATMs, you can rest easy with Axos–they'll reimburse you for using any ATM, since they don't have physical branches or dedicated ATMs. For a limited time, new business owners can get a welcome bonus of $100 if they use the code NEWBIZ100 when signing up for an Axos basic business checking account. This offer only extends to businesses that incorporated after June 1, 2020—but the offer is valid through March 31, 2021.
Open an Axos Basic Business Checking Account
If you liked the idea of interest checking, Axos also offers a Business Interest Checking Account. The average minimum balance is a little steep if you want to avoid the fee—$5,000 daily, or incur a $10 monthly fee. But your money can grow more quickly with competitive interest rates–0.80% on account balances below $5 million.
Open an Axos Business Interest Checking Account
Looking for the Best Banks in Florida for Small Business 
The quest for the best bank in Florida for small business, surprisingly, doesn't begin with a bank at all. You'll first need to understand what makes a bank best for you—and that's a question of understanding your business.
Know What You Need in a Small Business Bank Account
What makes a bank best for one business owner may not make it the best for you. The needs of your business are unique, and you'll want to find a bank that caters specifically to them. And while there are some universal features across common bank accounts, there are others that are more unique to certain banks. To find your best bank, let's start with identifying how important the following categories are for your small business banking needs:
Total allowed deposits each month
Account fees
Incoming and outgoing wire transfers
Number of general transactions each month
Online or app-based banking
Small business financial tools
As you analyze bank accounts to find the best bank in Florida for your small business, keep in mind these features, and decide which are more important to you than others.
What to Know About Your Business Before Choosing a Small Business Bank Account
Beyond understanding the features of the bank accounts themselves and what they offer you, you'll also want to know quite a bit about how your business handles money. Certain features might seem desirable to you at first, but if the way your business runs doesn't actually allow you to take advantage of them, they won't be a valuable service to you.
You'll want to understand the following about your company:
How much cash you handle each month
Whether you take advantage of ATMs, and how often
If you need national access, regional access, or local access
Whether you are growing or just starting
If you transfer large amounts nationally or internationally via wire
How often you pay bills, employees, or clients out of your account
The Bottom Line
Finding the best bank in Florida for your small business comes down to several factors. In addition to your physical location, you also have to consider how your business operates and which banking features are most important to the success and growth of your company. And if it turns out the banks in you area don't meet all of your needs, online banking for business has evolved substantially to the point where you may have your needs completely served through a digital-only institution.
When choosing the best bank in Florida for your small business, don't forget to think about account minimum requirements, monthly fees, and how many transactions you're allowed each month. And if you're eligible, consider how interest checking can help your money grow as much as possible. Now, go and get your banking on.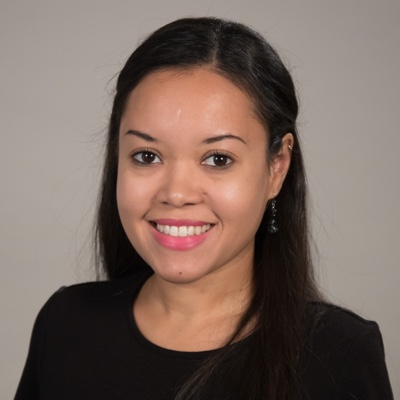 Editor-in-Chief
at
Fundera
Sally Lauckner is the editor-in-chief of the Fundera Ledger and the editorial director at Fundera.
Sally has over a decade of experience in print and online journalism. Previously she was the senior editor at SmartAsset—a Y Combinator-backed fintech startup that provides personal finance advice. There she edited articles and data reports on topics including taxes, mortgages, banking, credit cards, investing, insurance, and retirement planning. She has also held various editorial roles at AOL.com, Huffington Post, and Glamour magazine. Her work has also appeared in Marie Claire, Teen Vogue, and Cosmopolitan magazines. 
Read Full Author Bio