A professional employer organization (PEO) provides comprehensive HR, benefits, payroll, compliance, and other administrative services for businesses of all sizes. By outsourcing these complex, time-consuming, and generally burdensome tasks to PEOs, business owners can focus on larger-scale matters and run their businesses more efficiently overall. But with over 900 PEOs operating in the U.S., it can be a time-consuming and burdensome task in itself to track down the best PEO for your business.
We've got you covered. In this guide, we'll share our recommendations on the four best PEOs for small business owners, along with some guidance about how to determine which PEO services makes the most sense for your particular business.
The 4 Top PEO Companies for Small Business
Here are our picks for the four best PEOs for small business owners. We'll also mention that all of the following four PEOs are certified by the IRS, so you can rest assured that they adhere strictly to industry standards.
1. ADP TotalSource
ADP TotalSource is the industry-leading payroll service's PEO arm. ADP TotalSource caters to small to midsize businesses (from 1 to 1,000 employees) seeking corporate-caliber benefits, expert guidance, intuitive tech, and integrated HR services from one of the leading names in payroll services. And with an average of 4.5 to 5 stars across major review platforms, ADP ranks among the best-rated PEO companies by fellow small business owners.
ADP TotalSource Features
In addition to the following services, ADP TotalSource clients have access to a range of tech intended to streamline and automate most processes, including a mobile app and employee self-service portal. ADP also offers an impressive list of specialized consultants, including payroll advisors, benefits specialists, workplace safety consultants, an HR expert assigned especially to each client, and more. Depending on the level of service you need, you can also choose among a long list of add-ons, such as full-service recruitment and organizational development consultation.
HR Services
ADP provides virtually every HR service you could want, including (but not limited to) the following:
New hire onboarding
Electronic I-9 forms and employment verification
Employee unemployment claims administration
Online document management
A comprehensive online document library, including job descriptions, an employee handbook, and HR best practices
Core learning courses
As we mentioned, ADP also features an employee self-service portal, where employees can view and manage important documents like their pay stubs and tax documents. ADP also offers workers compensation insurance through their own program (on the downside, this means you can't shop around for the best rate).
Benefits
ADP offers comprehensive benefits with multiple plan types, as well as full-service benefits administration. You'll be able to offer your employees medical, dental, and vision insurance at either individual or group plans, as well as 401(k) retirement plans through Voya. Remember that ADP can also provide you with in-person benefits advisory services, too.
Payroll
ADP TotalSource is fully integrated with ADP Payroll, the cloud-based payroll service that the company is probably best known for. With this service, ADP will run payroll, automatically deposit your employees' paychecks, and handle all payroll tax burdens on your behalf. Time and attendance tracking is also included with this service. Take a look at our review of ADP Payroll for a full list of their offerings.
ADP TotalSource Pricing
ADP TotalSource offers quote-based pricing, so you'll need to contact the company directly for a quote. Pricing factors depend on the size of your business, your credit rating, and which of their services you need, among other factors, but you can expect to be charged around $150-plus per employee per month. You can also request a customized demo so you can test out this service before committing to a paid plan.
Get Started With ADP TotalSource
2. TriNet
Since 1988, TriNet has offered full-service HR, benefits, payroll, compliance, and risk mitigation services to businesses with five to over 100 employees. TriNet especially emphasizes their tailored PEO solutions, which they design according to industry and your particular business's needs.
TriNet Features
In addition to the features listed below, TriNet offers powerful technology, including a mobile app, comprehensive HR software, employee self-service, and online benefit enrollment, all on modern, streamlined interfaces. Here's what else you can expect from TriNet.
HR
TriNet's team of HR specialists can help you with virtually all your HR concerns. In addition to comprehensive talent recruitment and retention services and HR-compliance training, TriNet can also provide their clients with consultants who can help you define your company culture, analyze and design your compensation rates, create company policies, and other strategic consulting services. Beyond that, you can contact their in-house team of HR experts with any HR-related issue you may face. Your employees can also contact TriNet's HR team directly with any questions they may have about their benefits, updates to their employee status, or another service that TriNet provides.
Benefits
TriNet can provide premium-level benefits packages from a range of leading insurance providers, like Aetna, Blue Cross Blue Shield, Transamerica, and Aflac. Available types of insurance include medical, dental, vision, life, disability, retirement, commuter, and other voluntary benefits. Of course, TriNet also takes responsibility for benefits administration and compliance, including relevant requirements for ACA, COBRA, disability, and state filings.
Payroll
In addition to ensuring that your employees are paid on time via direct deposit, TriNet's cloud-based payroll software offers e-stubs, electronic W-2 preparation and delivery, and the ability to view automatically updated estimated invoices. Employees can enroll in direct deposit, view pay stubs, track their paid time off, and more through their employee-facing self-service portal. TriNet also handles payroll tax withholdings and filings, as well as managing unemployment taxes and claims.
Risk Mitigation
Risk mitigation is one of the most valuable benefits of working with a PEO—unless you're specially trained, or take the time to educate yourself, it's extremely difficult (and risky) to navigate the myriad compliance regulations attendant to being an employer. TriNet highlights their risk mitigation assistance, which extends across all their services. Their software and in-house team of specialists ensure that you're compliant with payroll, benefits, ACA, and workers comp administration and taxes, and they also offer an employment practices risk management training program that helps you prevent employer liabilities. TriNet can also provide support if an insurance claim is filed against your business.
TriNet Pricing
TriNet also features quote-based pricing based on factors like your industry and number of employees, so you'll need to contact TriNet directly for a personalized quote. TriNet prides itself on providing transparent pricing, so they'll provide you with line-item pricing for each service you're interested in when you receive a quote. Expect to be charged a flat fee per employee per month, which keeps your costs predictable.
Read more in our TriNet review.
3. Paychex
Paychex is one of the largest payroll, HR, and benefits administration providers in the country, currently serving over 670,000 businesses of all sizes, from self-employed folks all the way up to businesses with over 1,000 employees. In addition to their mix-and-match payroll packages, Paychex has two PEO services: a standard PEO service and PEO+, which provides full-service, hands-on HR support.
Paychex Features
Along with all the major features listed below, Paychex's PEO clients have access to the company's cloud-based HCM software, which streamlines all your most essential HR processes, record management, and talent management. This software is appropriate both for small business owners who've fully outsourced their HR solutions to Paychex, as well as business's own in-house HR teams. Paychex's service center is available 24/7, too.
HR
As we mentioned, Paychex PEO offers two levels of HR service: PEO, and PEO+. If you choose the former, you can consult with Paychex's team of HR professionals for guidance, training, and support with business best practices. They'll also guide you through the entire employee life cycle, from recruitment and hiring, to employee orientation and training, to termination procedures. If you choose PEO+, you'll also receive specialized guidance from a dedicated HR professional. They'll partner with your business to provide tailored, scalable support dependent on your business's size, needs, and growth.   
Also, Paychex is one of a handful of PEOs distinguished with an IRS certification in employment practices liability insurance (EPLI), a type of insurance that provides coverage in case employer-related claims, such as harassment and wrongful termination, are made against your business.
Regardless of which level of HR service you choose, your employees can self-onboard and manage their important information through Paychex's employee self-service portal (available on both desktop and as a mobile app).
Payroll
Like most of the PEOs on this list, Paychex originally made a name for itself as a payroll service provider—so, as you can imagine, joining their PEO also gives you access to their comprehensive and reliable payroll service platform. With this service, you'll have the option of submitting payroll online, via desktop or mobile app, or over the phone with a payroll specialist. Paychex also calculates and files payroll taxes on your behalf. The software also features fully integrated time and attendance tracking, which gives your employees the ability to clock in and out via mobile app. We have a full review of Paychex Payroll that goes further into this feature of the company.
Benefits
One of the advantages of joining at major PEO like Paychex is that your business will join a huge pool of other businesses, which can get your employees the best possible benefits. Among the benefits available through Paychex are 401(k) plans, health insurance, FSAs, HSAs, and HRAs. As you would expect, Paychex will handle all aspects of benefits administration for you.
Paychex Pricing
Paychex PEO prices vary depending on factors like your business's size, industry, payroll structure, location, and the services you need from them. That said, you can expect to be charged a flat rate per employee. You can fill out a quick form to receive a free quote. Also note that Paychex PEO doesn't have long-term service agreements, so you can leave your membership at any time without incurring penalty fees.
For a limited time only, Paychex is offering 3 months free payroll; so if you're thinking of refreshing your payroll services, now is a great time to get Paychex.
Request a Free Quote From Paychex
4. Justworks
Founded in 2012, Justworks is the newest PEO on this list—and that means it's designed with a modern sensibility in mind. It also happens to be the fastest-growing HR company in the country. As you would imagine, then, at the heart of Justworks PEO is their powerful and intuitive software, which is easy for both employers and employees to use.
Justworks Features
Justworks offers full-service HR, benefits, payroll, and compliance support. But something that sets Justworks apart from other PEOs is their extremely accessible support team, whom you can contact with any questions you may have via phone, email, Slack, SMS, and Justworks' own chatbot 24/7. They also have an easily navigable Help Center with lots of useful FAQs.
HR
Along with the dedicated HR support you can get by joining their PEO, Justworks offers a range of HR tools included in their software, including customizable data reports, PTO management, and a company calendar and directory. Employees can also easily self-onboard online, including entering their direct deposit info, choosing their benefits, and requesting time off.
Benefits
Justworks' PEO gives your employees access to corporate-level medical, dental, and vision insurance from Aetna, Kaiser, Permanente, and UnitedHealthcare. You can also provide your employees with additional benefits like 401(k)s, commuter benefits, life insurance, HSAs, FSAs, and even fitness memberships and Citi Bike memberships, depending on the service plan you choose.
Payroll
You can use Justworks' payroll service to automatically schedule and pay all types of employees, contractors, and vendors via direct deposit, and they'll automatically notify your employees when they're paid via email. Justworks will handle withholding, remitting, and filing payroll taxes, as well as filing W-2s and 1099s for you. You can also integrate your accounting software, including Xero, and both QuickBooks Online and Desktop.
Compliance
Justworks ensures that you're staying compliant with employer regulations across the board. In addition to handling your payroll taxes, Justworks clients can access their collection of harassment training prevention courses, workers compensation insurance, unemployment insurance, and employment practices liability insurance.
Justworks Pricing
Justworks' straightforward and transparent pricing model is another of their major differentiating factors (which we assume most business owners will seriously appreciate).
Justworks brackets their pricing tiers based on number of employees. Within each bracket, you'll have two service options: Basic, which provides you with payroll, benefits, HR, and compliance services; or Plus, which gets you all of the above plus access to medical, dental, and vision insurance.
Here's how Justworks' pricing pans out:
Under 25 employees: $49 per employee per month (Basic) or $99 per employee per month (Plus)
25 to 99 employees: $44 per employee per month (Basic) or $89 per employee per month (Plus)
100 to 174 employees: $39 per employee per month (Basic) or $79 per employee per month (Plus)
175+ employees: Contact Justworks directly for a quote.
Alternatively, you can save 15% if you bill annually, rather than monthly. As you can tell, not only is Justworks' pricing extremely transparent, but it's also significantly less expensive than most other PEOs you'll encounter, whose monthly per-employee prices often reach upward of $150.
Read more in our Justworks review.
What to Look for in a Top PEO Company
Joining a PEO has many benefits for small business owners: You'll provide your employers with the best possible benefits, stay compliant, have an advisor on hand if you run into employee-related legal or culture issues, and generally save lots of valuable time.
That said, joining a PEO is a major decision, as you'll actually be entering into a co-employment agreement with the PEO company. This means that your employees technically become both the PEO's employees as well as your own—that way, the PEO can legally share certain employer obligations, such as payroll administration.
So whatever PEO company you choose to work with needs to be trustworthy, reliable, and IRS-certified. Since both you and your employees will be working fairly closely together, they also need to align with your company culture and have an easily accessible customer service team. Depending on your needs and preferences, you may want to work with a PEO that offers 24/7 customer service, or even on-site support, HR training, and consulting services.
Along those lines, choose a PEO whose employee-facing online interfaces are truly user-friendly so your employees feel comfortable using them. Many top PEO companies offer employee self-onboarding and online benefits enrollment, as well, which saves both them and you a ton of time and headaches. Look for a PEO company that provides scalable solutions too, so you won't need to worry about your PEO stifling your growth—or needing to find another PEO company to join when you do grow.
Beyond that, choose a PEO that can provide the benefits that your employees actually want and need, and at a price point that works for your budget. You'll also need to ensure that any third-party vendors the PEO partners with to provide benefits and insurance are authorized in your state.
The Bottom Line
The best PEO for your business is one that provides the kind of support you and your employees truly need at a rate that works for your bottom line. And because you'll be working closely together (technically, you'll be co-employers), you need to feel comfortable reaching out to them with any questions or concerns you may have, and, overall, feel that you and your employees are in safe hands. So if you're on the fence about these or any other PEOs you're looking into, we'd recommend reaching out to their customer service team directly. That way, you can both have all your specific questions answered and get a feel for their communication style.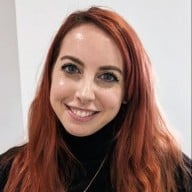 Contributing Writer
at
Fundera
Caroline Goldstein is a contributing writer for Fundera.
Caroline is a freelance writer and editor, specializing in small business and finance. She has covered topics such as lending, credit cards, marketing, and starting a business for Fundera. Her work has appeared in JPMorgan Chase, Prevention, Refinery29, Bustle, Men's Health, and more.
Read Full Author Bio