Whether you're just starting your business, or you've been up and running for a little while, you need a great banking partner. As you search for the best small business banks in Chicago, there's quite a bit to consider. We're here to help.
Sometimes, looking at  small business bank account options can feel redundant—account features may look very similar, and it's hard to know what's a better bank for you than another. We'll explain how to identify important differences among those accounts, and what you need to know to select the best business bank account for you.
The key to finding the best small business bank in Chicago for your company? Knowing your business inside and out. Let's explore how to find the best small business bank in Chicago for your specific needs.
How to Find the Best Small Business Banks in Chicago
The first step to find the best small business bank in Chicago is to understand that there's not one best bank. Best means the best bank for your business, because different features are important to different companies in different ways.
Here's how to distinguish among accounts to find the best checking account match for your business.
Determine Which Features You Care About Most
What's important to you as a business owner? Maybe you make a ton of cash deposits every month. Maybe you need to come into a branch and get advice. Maybe you want a community feel. Maybe you need national branches for travel. You get the idea.
The first step to finding your best small business bank in Chicago  is understanding the common features in business bank accounts. Look through the following categories, and weigh what's most and least important to you:
Total allowed deposits each month
Account fees
Incoming and outgoing wire transfers
Number of general transactions each month
Online or app-based banking
Small business financial tools
It's okay if there's a lot that's important. You may find that the bank accounts you're looking at are able to tick many of the boxes that are a priority.
What to Know About Your Business Before Choosing a Small Business Bank Account
The best way to know what you need in a business bank account? Know your business finances. That includes how often you access cash, deposit or transact, what kind of liquidity you have, and more.
Try to get a handle on the following about your company:
How much cash you handle each month
Whether you take advantage of ATMs, and how often
If you need national access, regional access, or local access
Whether you are growing or just starting
If you transfer large amounts nationally or internationally via wire
How often you pay bills, staff, or clients out of your account
The Best Small Business Banks in Chicago
Now that you know what's common among small business bank accounts, and have considered the needs of your business based on how you handle your finances, let's look at the best small business banks in Chicago. As you'll notice, some banks are best for certain categories. Like we said, one size does not fit all.
To get a sense of how these accounts compare to one another, we'll look mostly at entry-level business checking accounts, as well as a few of the upgraded accounts that could potentially be of use to you.
1. Best Overall Small Business Bank in Chicago: BMO Harris Bank
BMO Harris Bank is one of the larger banks in the Chicago area, and they have strong offerings for small business owners in the region. You can find ATM and branch locations from the North Side to the South Loop (and stop off at Wrigley along the way).
One advantage with BMO Harris Bank is that their tiered accounts have many more options than some other competitive banks in Chicago.
The basic business checking account from BMO Harris, Essential Business Checking, is meant to be a strong entry-level business bank account for new and growing businesses. You'll get 200 free transactions, and your $15 monthly fee will be waived for the first three months automatically. Otherwise, if you have an average collected balance of $1,500 across all of your BMO Harris accounts, you'll get your fee waived. And you only need $100 to kick off the account. You will be charged $3 per transaction at a non-BMO ATM, so if you frequent ATMs and will do banking outside of Chicago, this is something to consider.
BMO also offers an interest-bearing Business Advantage Checking account, so you may want to consider that as well. Your first 500 transactions will be free, and you can waive the monthly fee of $20 (pretty low, comparatively) with a $5,000 collective balance. Fees are waived for the first three months, regardless.
2. Best Small Business Bank in Chicago for ATM Access: Chase Bank
You won't be surprised that Chase Bank is on this list. They're a major player in small business banking services, including their business bank accounts. As one of the best small business banks in Chicago, you can find their branches all over the Loop if you do business downtown. They also have branches nationally, so if you travel a lot for work, you can take advantage of their network.
There are three Chase business bank accounts. If you're worried about the minimum to open the account, take a look at Chase Business Complete Checking, their entry-level offering. This Chase business checking account has a low monthly fee that can be waived multiple ways—including by maintaining the minimum daily balance. It also offers unlimited electronic deposits, as well as $5,000 in monthly cash deposits at no cost.
Open a Chase Business Complete Checking Account
3. Best Small Business Bank in Chicago for Community Banking: Wintrust Bank
Wintrust Bank is a smaller banking option in Chicago, but they offer three solid business checking accounts for small business owners who'd like a more community-minded bank. Their signature is their tiered checking accounts.
On the entry-level end, Entrepreneur Checking is meant for businesses in their nascent days. Wintrust is one of the best small business banks in Chicago because this account doesn't require you to keep any minimum balance (though you might want to try to keep $1,500 in there to waive the $15 monthly fee). Your first 75 transactions are free. With the next tier, Business Community Checking, you'll get 250 transactions free and will need to maintain a $5,000 monthly average balance to waive a $15 monthly service fee.
With 13 locations in and around Chicago, including Logan Square and Old Town, you likely won't be far from a branch if you're looking for one.
4. Best Small Business Bank in Chicago for Unlimited Transactions: Huntington Bank
Huntington Bank offers a few tiers of checking accounts. We're not going to start with their most basic, because we think you might be better served by their mid-level.
With Unlimited Business Checking you'll get—you guessed it—unlimited transactions for free. That's very rare with accounts that aren't top-tier, so if your business requires lots of transactions each month, this could be a strong consideration for you as the best bank account available. At this level, you'll also be able to deposit $10,000 in cash, and choose one premium service, such as two incoming wire transfers for free. The monthly maintenance fee is $20, though you can waive it with a $10,000 balance.
As for the entry-level business account from Huntington Bank, Business Checking 100, you'll get a no-monthly-fee account with the ability to deposit $5,000 in cash and 100 free transactions.
Huntington branches are in downtown Chicago, but also spread throughout the Chicagoland area.
5. Best Small Business Bank in Chicago for Rapidly Growing Businesses: U.S. Bank
At U.S. Bank, you'll find tiered checking accounts great for rapidly growing businesses. Their Silver account will allow for 150 free transactions per month and 25 cash deposit units (which they calculate by dividing each cash deposit by 100 and rounding to the nearest whole number) all for free. This account is great for businesses that are just starting out.
For businesses that are on the move, the Gold account offers 300 free transactions and 100 deposit units for a $20 monthly fee. You're able to waive the fee with a $10,000 balance, or $25,000 in the interest-bearing account.
Yes—there's also an interest-bearing option with this account. You'll want to check the rate on your own since it changes, but it's great to have that option if you're able to keep a balance.
You'll find locations in the Loop, Chinatown, and River North areas of Chicago.
6. Best Online Alternative: Axos Bank
Maybe you're not handling any cash at all. If that's the case, don't end your search for the best small business bank in Chicago without considering an online-only bank. Perhaps it seems unconventional, but digital banks are a huge help for many businesses, and, ultimately, the perfect pick.
The drawback to online-only banks is that, of course, they don't have any physical branches. But if you can't remember the last time you stepped into a branch—or maybe you haven't ever—then you're well-suited for an online business bank. And as for cash withdrawals? Many don't charge ATM fees out of necessity, since there are no branded ATMs to access.
There are a few different major banks in the online business banking space (not a ton, but a few strong ones). For example, Axos Bank is an online institution. They were formerly Bank of the Internet, the original online bank before online banks were really something worth considering.
With Axos's Basic Business Checking Option, you don't have to keep a minimum balance. With a minimum first deposit of $1,000, the account grants you 200 transactions for free. No monthly service fees, either. For a limited time, new business owners can get a welcome bonus of $100 if they use the code NEWBIZ100 when signing up for an Axos basic business checking account. This offer only extends to businesses that incorporated after June 1, 2020—but the offer is valid through March 31, 2021.
Open an Axos Basic Business Checking Account
Axos also has an interest-bearing account option if you liked the idea with the U.S. Bank or BMO Harris accounts, but are now leaning toward an online-only bank. With the Business Interest Checking Account you'll need to keep $5,000 in the bank daily, or incur a $10 monthly fee. But you'll be able to get an interest return if you open this account. Check the Axos site for rate details.
Open an Axos Business Interest Checking Account
Finding Your Best Small Business Bank in Chicago
We hope you come away feeling that your options for the best small business bank in Chicago are plentiful. Strangely enough, you may also find that your best option doesn't have any Chicagoland branches at all.
Don't forget that you can always ask your banker questions if you're not sure about a feature or whether it's right for you. You can also head into a branch and ask to see their digital and app banking interfaces if you're curious about their tools. Many of these accounts also offer small business management tools that may be beneficial—don't hesitate to ask about those too before you decide which of the best small business banks in Chicago is right for you.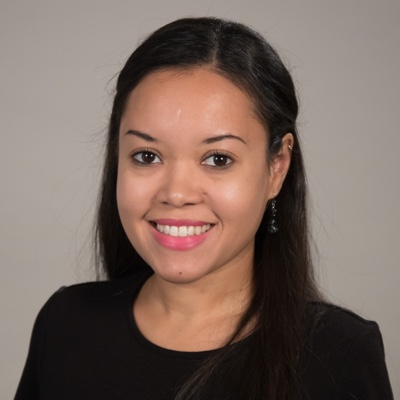 Editor-in-Chief
at
Fundera
Sally Lauckner is the editor-in-chief of the Fundera Ledger and the editorial director at Fundera.
Sally has over a decade of experience in print and online journalism. Previously she was the senior editor at SmartAsset—a Y Combinator-backed fintech startup that provides personal finance advice. There she edited articles and data reports on topics including taxes, mortgages, banking, credit cards, investing, insurance, and retirement planning. She has also held various editorial roles at AOL.com, Huffington Post, and Glamour magazine. Her work has also appeared in Marie Claire, Teen Vogue, and Cosmopolitan magazines. 
Read Full Author Bio