As two of the largest banks in the United States, both Chase and Wells Fargo are well set up to provide strong services to small business owners and meet their business banking needs. And, if you're debating Chase vs. Wells Fargo business checking, then it's very likely you're one of those business owners who is looking for great business banking services. The question—which do you choose?
There are lots of different things that business owners should be looking for in any business bank account, and then lots of particulars to know that will help you figure out which of those strong contenders if the right business bank account for you.
We'll take a deep dive examining the Chase business account vs. Wells Fargo's business offerings, and by the end, you'll be able to know which of the two bank accounts you should open for your business. (We can help you with that last part, too!)
What to Look for in a Business Checking Account
You'll want to keep a few things in mind as you look into the best fit for your small business banking needs, no matter what kind of bank you're looking into. Most of it boils down to the bank's service, and exactly how it'll meet your needs. That includes things like convenience, cash handling, account minimums, and more.
With that in mind, you'll need to answer a few questions about the way you do business in order to decide between Wells Fargo business checking vs. Chase business checking:
How much cash does your business handle? If you're the kind of company that often gets paid in cash, you'll need to consider where you're going to deposit those dollars. Banks with brick-and-mortar locations are uniquely suited to help their customers deposit cash.
Do you need a physical branch nearby to do your banking? Obviously, both Chase and Wells Fargo have physical branches for their banks—that's one of the things that many people love and take advantage of. The question is do you need to be able to walk into a branch (for instance, to deposit cash), or does it not matter where the nearest bank is to you?
How often do you withdraw cash? Even without lots of physical locations, both Wells Fargo and Chase have many standalone ATM kiosks from which you can withdraw money without fees. You'll want to take into consideration where yours are related to where you do business.
How much money do you have on hand at any given point? Many businesses operate with a razor-thin cash margin, meaning that they're essentially spending almost as much as they're bringing in. If that's your business, you'll want to be very careful about what kind of account minimums you're looking at—that means you have to keep a certain balance in your account before you begin to pay fees.
Do you do business internationally? Often, that means wire transfers. Some business bank accounts include several free wire transfers; others, very few. Keep that in mind. Domestic wire transfers often incur charges, too.
Do you withdraw or transfer a lot of money? Some business owners have lots and lots of transactions, whether that means withdrawals, transfers, payouts, or anything else. Some business bank accounts limit the number of transactions you can make per month before you begin to incur fees. That's not a problem for other business owners, however, who often just handle occasionally monthly invoicing and payroll.
Different Tiers of Checking
Beyond asking a few questions of your business to understand how you handle your money, you'll also want to be aware of the different "tiers" of bank accounts. Chase and Wells Fargo have different levels of business bank accounts, which offer different services, depending on what you need.
So, just because a bank's entry-level account isn't quite right for you, that doesn't mean that one of their higher tiers of service won't be the perfect fit.
Chase vs. Wells Fargo Business Checking: Basic Accounts
For those trying to figure out whether Wells Fargo vs. Chase business banking is right for you, you'll want to begin with analyzing the entry-level accounts. For both banks, these accounts are meant to serve earlier-stage business owners who aren't zipping money in and out and across the ocean often.
Chase Business Complete Checking
Let's begin with Chase Business Complete Checking. There is a low monthly fee that can be waived multiple ways—including by maintaining the minimum daily balance. You'll receive 20 paper or teller transactions per month, unlimited free electronic deposits, and up to $5,000 in cash deposits.
As you'll see when we get to the Wells Fargo Simple Business Checking in a second, Chase Business Complete Checking does better in the number of transactions and deposits you get. But, for business owners just starting out, the daily account balance could be tricky to maintain, and you don't want to get hit by fees if you can avoid it.
Open a Chase Complete Account
Wells Fargo Simple Business Checking
The Wells Fargo Simple Business Checking account is an easy-to-open account, with only a $25 first deposit. You'll be able to take advantage of 50 free transactions per month, and deposit $3,000 worth of cash. The account management fee is also great—just $10, which you can waive with a minimum $500 balance (this is considered low, for reference.)
As for locations, check out this Wells Fargo branch locator. The bank is currently in 37 states with 5,500 retail locations and 13,000 ATMs. So, you'll do well to know if they're local to you—and just how local at that.
As you might imagine, this isn't an account for the business owner doing a huge volume of sales. However, if you're a sole proprietor or partnership and just need a little bit of support from your business bank account, the Wells Fargo Simple Business Checking Account could certainly be a fit.
Chase vs. Wells Fargo Business Checking: Mid-Tier Business Accounts
Next up, we have the next tier up from these basic checking account. If you're finding the number of transactions and deposits restrictive for the kind of business you do, you might be better served by these accounts.
Chase Performance Business Checking
The Chase Performance Checking account is the next offering from Chase. You don't need a minimum deposit to open this account, either, but it's likely you'll be putting some money in there—especially with a $35,000 balance required monthly for the $30 maintenance fee to get waived. Yes, that's a big step up from the $2,000 in Complete Checking.
In terms of features, this account offers 250 free transactions and $20,000 worth of deposits per month. You'll also get two free wire transfers domestically if you need them.
The $2,000 threshold may be a lot for some business owners, but as you'll see, Wells Fargo's minimum account balance is quite a bit higher. That should factor into your decision.
Open a Chase Performance Account
Wells Fargo Business Choice Checking
This account, like Chase's Performance Business Checking, serves growing companies better than Wells Fargo's Simple account. You only need $25 to open this account, and your $14 fee is waived if you're able to keep $7,500 in your account. There are a few other ways to waive the fee, FYI, if you are interested in this account. As you can tell, it's a big difference from Chase's Performance checking.
That said, with Wells Fargo Business Choice Checking, you're limited to $7,500 in cash deposits and 200 transactions per month, which may not be enough if you have several employees on the payroll or making purchases from this account.
Wells Fargo does offer some additional perks if you have this account, including their text and mobile banking and access to their National Business Banking center.
Chase vs. Wells Fargo Business Checking: Top-Tier Accounts
Finally, let's look at the Cadillac Chase business account vs. Wells Fargo business account. You'll know if you're a business owner who needs a top-tier business bank account—and, most likely, you already have at least one business bank account anyway. Here are the stats.
Chase Platinum Business Checking
The Chase Platinum business account is meant to serve high-traffic businesses. The account is $95 per month to maintain, but if you have cash on hand—$100,000 that is—Chase will wave your monthly fee for hitting the minimum balance.
You'll get 500 free transactions each month, of which $25,000 can be cash deposits. If those wire transfers are important to you, too, then you'll also be glad to hear you're entitled to four free each month (outgoing only).
Naturally, these high account minimums are a lot for most businesses. But you'll quickly be able to realize if you're the kind of business that can meet this bar, and also see that you'll benefit from what this account offers if so.
Open a Chase Platinum Account
Wells Fargo Platinum Business Checking
We're going to take a wild guess that if you're considering Wells Fargo's platinum business checking, you're not too concerned about the $25 opening deposit. You're likely more interested in minimum balance and fees. You'll need $25,000 in your account (or $40,000 combined across other Wells Fargo accounts) in order to waive the monthly fee, which is $40.
With Wells Fargo Platinum Business Checking, you'll get 500 transactions and $20,000 of cash deposits with this account. Wells Fargo also offers this as an interest-accruing account, so you're actually better off keeping more cash in here than less.
What you might like most are the perks you get around fees, which means zero to pay for any stop payment orders, cashiers checks, and money orders. You'll also get fees waived for two domestic wire transfers, and can access two non-brand ATMs without fee (handy if you're traveling).
Although some of the features of the other Chase vs. Wells Fargo business accounts are similar, the top-tier options diverge a bit. Consider exactly what your company needs before signing on up.
So, Should You Open a Chase Business Account or Wells Fargo Business Account?
It's, of course, up to you! But seeing Wells Fargo vs. Chase business checking compared should help you see exactly what your business will get, and what you also need to give in order to get those services.
Remember that with many large banks that have several checking options, you can easily upgrade among accounts. If you're not sure between two tiers, consider starting lower, and your friendly banker can always help you bump up if need by. Just like you, they want to find you the best account for your needs. You can't go wrong!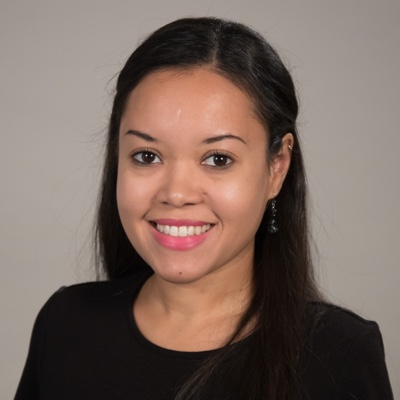 Editor-in-Chief
at
Fundera
Sally Lauckner is the editor-in-chief of the Fundera Ledger and the editorial director at Fundera.
Sally has over a decade of experience in print and online journalism. Previously she was the senior editor at SmartAsset—a Y Combinator-backed fintech startup that provides personal finance advice. There she edited articles and data reports on topics including taxes, mortgages, banking, credit cards, investing, insurance, and retirement planning. She has also held various editorial roles at AOL.com, Huffington Post, and Glamour magazine. Her work has also appeared in Marie Claire, Teen Vogue, and Cosmopolitan magazines. 
Read Full Author Bio