Whether you are seeking capital for your business, there are two basic types of financing you can obtain: debt vs. equity.
The type of financing that's right for you will depend on a variety of factors. On one hand, a business loan allows you to keep ownership of your business. But on the other, debt like this costs money. 
Here's a closer look at the differences between debt and equity financing and how to determine which is best for your small business.
What Is Debt Financing?
Let's get into the debt vs. equity debate. What is debt financing?
Debt financing usually takes the form of a loan. In the most basis debt financing scenario, a lender offers you capital, which you'll pay back over an agreed-upon amount of time, with interest. After you've paid back your debt, your relationship with the lender is over. 
This loan might come from a bank, a commercial loan company, or a friend or relative. Using business credit cards or obtaining a business line of credit are other forms of debt financing.
What all types of debt financing have in common is you have to pay them back, usually with interest.
What Is Equity Financing?
Next up in debt vs. equity? Equity financing.a
In equity financing, someone invests money in your business in return for a percentage of ownership. 
Equity financing may come from a private or angel investor, a friend or family member, or by selling shares in your business to investors. There are also institutional forms of equity financing, such as venture capital. Venture capital funds aggregate and manage money from wealthy investors, then invest it in fast-growing businesses.
Equity financing always involves investors giving capital to young but promising businesses in exchange for ownership in the company. Those investors want the pay-out if the company they invested in goes public or gets acquired.
However, oftentimes equity financing also involves giving the investor some say in how your company is run. Many startup owners choose to give their investors a seat on their Board of Directors, giving investors some influence over the business's direction.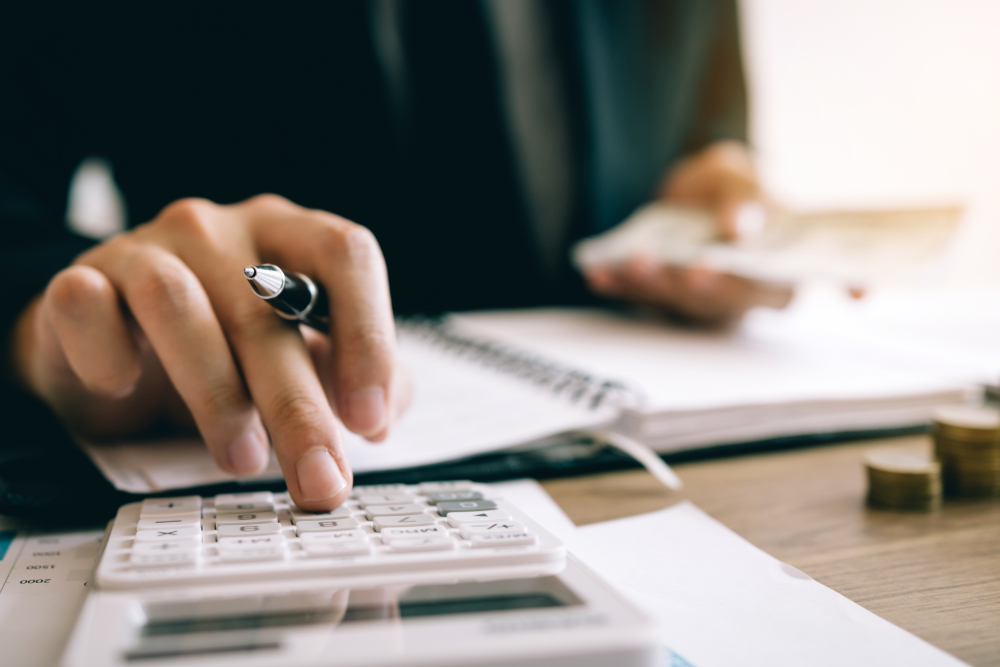 Debt vs. Equity: Key Factors You Need to Weigh
Which form of financing is best for your business, debt or equity? Before you choose debt vs. equity for your business, you need to know a few things about how they work.
1. Equity financing is typically for young, high-potential businesses.
Have you ever heard of "unicorns" in business? Unicorns are startups that are valued at over $1 billion. They bring in incredible amounts of revenue very quickly, and likely go public or get acquired very quickly. Think Uber.
Most investors are looking for the next Uber. They want to invest in unicorn, or high-growth-potential businesses, so they'll make a lot of gain on their investments. For that reason, equity financing makes the most sense for these high-potential startups.
That's not to say all investors are like this. You might have some luck working with industry-specific investors or using your network. However, when considering the debt vs. equity debate you need to consider the type of business you currently run and the type of business you want to run (not all business owners start a business to become the next Uber, for instance).
2. Equity financing gives up ownership, and a bit of control.
As you know by now, equity financing requires that you give up ownership in your business, and sometimes some control.
This isn't always the case: sometimes investors just want to invest, own a portion of the business, and not be involved in any decisions at all.
However, some investors will want a lot of control over the future of the business. They do own some of it and stand to make some money of it doing well, after all.
This can be a blessing and a curse. Most business investors have run successful businesses themselves, or know a lot about business. This can be a great asset for you as you make decisions about how you move your business forward.
On the other hand, having an investor who you don't see eye to eye with could be a nightmare. You'll have competing ideas on how to run the business you started, and you might be swayed to take a step forward you weren't prepared for.
Back to debt vs. equity. In this regard, debt can be the safer route. With debt financing, the lender takes no ownership in the business and has no decision making power either. Once you pay off the loan, your relationship with that lender is over (unless you fail to pay off your loan and the lender put a UCC lien on your business).
Debt vs. Equity: How to Decide Which Is Best for Your Business
In general, taking on debt financing is almost always a better move than giving away equity in your business. By giving away equity, you are giving up some—possibly all—control of your company. You're also complicating future decision-making by involving investors.
Taking on debt, in contrast, is a relatively short-term move that leaves you in control of the business (as long as you are able to pay back the debt).
However, the right solution for you when considering debt vs. equity financing may vary depending on your current needs and future plans. Here are some common situations in which you might consider debt vs. equity financing.
1. If you need a small amount of capital.
Debt financing is typically the way to go for smaller amounts of capital. Even angel investors rarely make investments under $100,000, and venture capitalists will only consider investments in the millions of dollars. If you need, say, $10,000 or $25,000, you will need to look into debt financing.
2. If you have a short-term need.
Giving up equity in your business is a big decision, and you shouldn't do it in return for financing that solves a short-term problem. If you are having a temporary cash crunch or need financing for the next year's growth plans, look into a short-term financing solution that you can pay once you get "over the hump."
3. If you have big growth plans.
If you truly expect your business to be the next Uber/Facebook/Starbucks and have the business plan, financial projections and other hard data to convince sophisticated investors you can do it, then it may be worth taking a shot at venture capital financing. You'll need a strong management team, the ability to "sell" your concept and a business plan that will generate a big return on the investors' capital within a short time frame—typically three to five years.
4. If you want more than just money.
Do you need a mid-range amount of capital (such as $100,000 to $1 million) and want expert guidance in addition to the money? Equity investment through an angel investor could be the way to go. Angels are often experienced (or retired) business owners seeking to invest in industries where they have expertise. Many of them are willing to be actively involved in mentoring and guiding the business owners they invest in.
5. If you are in a rush.
Need money in a hurry? Getting debt financing is a much faster process than finding equity capital, which involves identifying and pitching to investors, then drawing up legal documents and other paperwork regarding the equity. In contrast, online debt financing solutions can get you funded in a matter of days.