Whether you are coming up with a fresh marketing campaign or dreaming up innovative product ideas, brainstorming is essential for businesses of all sizes and types. Though fresh ideas are essential to the success of a company, learning how to brainstorm is a tough skill to master. Creativity doesn't grow on trees, and good ideas must be consciously cultivated.
Common problems experienced during brainstorms include groupthink, attendees joining without proper preparation, and work cultures that make people uncomfortable expressing ideas that feel too out there. Following brainstorming best practices can help companies consistently generate top notch ideas, while avoiding common brainstorming pitfalls.
If you're feeling stuck trying to come up with an idea, consider changing up your environment by going for a walk. Spending time working in groups and by yourself is another strategic way to maximize creativity. Some people will even create a mood board of things that inspire them to help get the ideas flowing. Mind maps can be another great way to organize your thoughts.
Alex F. Osborn, an advertiser who created the term "brainstorm" in the 1940s, developed 4 success pillars that can also be implemented to facilitate successful brainstorming. These elements, when coupled with other brainstorming wisdom, create a foundation for consistent, no-fail idea generation.
Check out the infographic below to learn how to brainstorm brilliant ideas:  
Sources: Pierobon | Russell A Wheeler | SkyMark | Design Kit | Hat Rabbits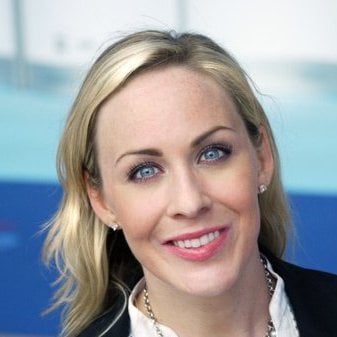 Meredith Wood is the founding editor of the Fundera Ledger and a vice president at Fundera. 
Meredith launched the Fundera Ledger in 2014. She has specialized in financial advice for small business owners for almost a decade. Meredith is frequently sought out for her expertise in small business lending and financial management.
Read Full Author Bio