There are a lot of different steps that you have to follow when starting a business. While some of these steps are optional or can be put off until after you're up and running, others are necessary before you can open your doors. 
If you're starting a retail business, you'll need a retail business license to operate legally. Without it, you could face fines or penalties, depending on your state and local laws. 
In this guide, we'll break down everything you need to know about retail business licenses, including what they are, who needs them, and the different types you may need for your business. Let's get started.
What Is a Retail Business License?
A retail business license, like the name implies, is a type of business license that's needed specifically by retail businesses. A business license is a document or permit issued for a governing body that gives you permission to operate your business within the region that the agency governs.
The term "business license" can refer to a wide range of licenses and permits for a variety of different types of businesses, which can make figuring out exactly what type of business license you need difficult. Plus, the licenses and permits you'll need depend not only on the type of business you're operating, but also on where you're operating it—as each state, and even city or county, may have their own rules.
What Types of Businesses Need a Retail Business License?
There are a lot of factors that go into whether or not you need a business license for retail purposes. The factors you need to assess will include:
Your geographic location

The requirements set down by your local, regional, and federal government

What types of goods you will sell

Whether or not your industry is regulated by a board or association
Regulatory Bodies of Retail Business Licenses
To keep with the theme that there are many different types of retail business licenses, there are also a number of regulatory bodies for retail business licenses. 
To figure out what type of license your retail business needs, you'll need to check with each of these different levels of government.
1. Federal Retail Business License
There are a number of industries that are federally regulated. Those industries must apply for a federal business license to operate legally.
The business industries that are federally regulated include:
Agriculture

Alcohol

Aviation

Firearms, ammunition, explosives

Fish and wildlife

Maritime transportation

Mining, drilling, and nuclear energy

Radio and television

Transportation and logistics
2. State Retail Business License
Another governing body that your business might need to apply for a permit from is the state government. The state in which your business operates controls what types of permits your retail business needs.
To figure out what retail business license you might need, check out our state-by-state business license guide or Google "business license in [your state name]."
3. County or City Retail Business License
You may also need to apply for a retail business license from the county or city in which your business operates. To find out if you need a local business license, consult these city offices:
County clerk

State webpage on starting a business
Another great resource for when you're figuring out what business license you need for your retail business is the Small Business Administration.
Types of Retail Business Licenses
Depending on the type of retail business you plan to start, you may need one or multiple of the following retail business licenses. And keep in mind, this may not be an exhaustive list for your retail business. 
Each governing body has different requirements, and the type of business you operate may also require more licenses. Make sure you check with your state and local agencies, as well as industry resources and even a business attorney to make sure you're fully covered before opening your doors. 
1. Employer Identification Number
Most businesses within the U.S. need an employer identification number or EIN. An EIN is used to identify a business in the same way as your social security number identifies you from others. It is also required if you plan to hire employees. However, even if you're a one-person operation, there a number of benefits to obtaining an EIN.
It's free to apply for an employer identification number and can be done online through the IRS website. 
2. Business License
Depending on the business entity you choose to structure your business, you will likely have to register it with your state. Sole proprietorships and general partnerships typically do not have to be registered, but you may still have to obtain a DBA license (more on that below).
Whether you're registering your business as an LLC, corporation, or other entity, you'll have to file the proper forms with your state and pay a nominal fee. Once your application is approved, you'll receive a business license so you can legally operate as the entity you chose.
3. Resale Certificate
If you plan to purchase items to resell in your retail business, you'll need a resale certificate. A resale certificate allows you to purchase products for resale and not pay sales tax. 
Resale certificates are regulated by each state, so you may or may not need this type of retail business license.
4. Professional Licenses
Certain types of occupations require a state or local professional license. You can find out whether or not you need a professional license from your state government or through your trade association.
Examples of occupations that require state licenses include:
Auctioneers

Hairdressers

Pharmacists

Optometrists
5. "Doing Business As" or DBA Certificate
As we mentioned above, sole proprietorships and general partnerships typically don't have to register with their state, since you and your business are seen as the same entity. However, if you wish to operate your business under a name other than your legal name, you will need to file for a DBA, or "doing business as," certificate.
A DBA allows you to operate your business under a name that's different from your own. When a business files to incorporate, the business name registration is included in the paperwork.
6. Sales Tax License
As a retail business, one of the most important licenses you'll need is a sales tax license. When selling products, you must collect sales tax in accordance with your state laws. Depending on what you sell, you may not have to collect sales tax, but you'll need to check with your state laws to confirm. 
To be able to collect sales tax from your customers and, in turn, repay it to the government, you need a sales tax license. You'll need an EIN to register for a sales tax license, and once approved, you'll receive a sales tax ID. To learn more, check out our guide to sales tax.
7. Certificate of Occupancy
If you plan to operate your business out of a physical space, you'll need to apply for a certificate of occupancy. 
A certificate of occupancy ensures that the building where your business is located is safe for you and your customers. Before you're granted a certificate of occupancy, the space will be inspected by the fire department, a building inspector, and by a health inspector.
If you plan to operate your retail business out of your home, then you may need a home occupation permit.
8. Sign Permit
For a business that's attracting walk-in customers, one of the most important marketing tools is a sign. The type of sign, size, colors, and lighting is all dependent upon local regulations. Before putting up a sign, you'll need a sign permit and will likely have to get your design approved by the regulating body.
9. Health Department Certification
For those starting a food business or fitness facility, there are a number of important health and safety regulations that must be followed. Your business must go through a health inspection regularly and—after passing—will receive a health department certification.
10. Fire Department Permit
A fire department permit is granted through your local fire department and requires an inspection prior to the opening of your business. A fire department inspection and permit ensure that your building is safe for employees and customers and that you've taken proper steps to reduce the potential for fire.
11. Zoning and Use Permits
Cities write zoning codes that allow certain businesses to operate in specific areas of the city. On the flip side, certain businesses are not allowed to operate in certain areas. Before opening your business, you'll need to apply for zoning and use permits. This ensures that your business is legally allowed to operate in the area where it's located. 
12. Building Permit
If the building out of which you're operating your business needs to be built, rebuilt, or renovated to fit your needs, you'll need a building permit. A building permit lets you make changes to the existing building or build a new one. If you're trying to grow your small business, building renovations can help you to modernize your location and to expand your offerings. 
13. Environmental Permit
Your retail business might also need an environmental permit. An environmental permit regulates waste removal and the production of toxins that might enter the air or water. Environmental regulations are set by both the state and federal government. To receive approval for an environmental permit, you must meet these requirements.
How Much Does a Retail Business License Cost?
The cost of a retail business license varies depending on what type of license your specific business needs. A retail business license costs anywhere between $50 to a couple hundred dollars. Some licenses will need to be renewed after a period of time and will incur a renewal fee at that time.
For those wondering how much a retail business license costs, it, unfortunately, varies widely from state to state and depends heavily on what type of retail business license you need. When creating your business budget, you will definitely want to remember to add a line item for business licenses and set aside some funds to be safe.
Factors to Consider 
As you've likely gathered from this guide so far, there is no set rule to how many business licenses a retail operation will need. Each business is unique and will require a different amount of retail business licenses. Whether or not you need a certain retail business license is also dependent upon a number of factors, including:
1. Business Location
The location of your business is a major factor in whether or not you need a retail business license. Cities have different zoning regulations, which will dictate where your business can operate.
For example, certain counties prohibit the sale of alcohol. Within that zone, you can't operate a retail business that sells alcohol. When choosing the location for your retail business, it's important to consider the zoning of that location and whether or not you'll need certain business permits.
Beyond zoning, the physical building where you operate will also require licenses of its own. If you have any renovations to complete, these will require the proper documentation as well.
2. State and County
Each state has unique rules regulating what types of businesses need permits and what permits are required for retail businesses. Within your state, you may also face additional rules in your city or county. It's important to research what types of permits are required by the state, city, and county in which you'll be operating your business.
3. Goods for Sale
The products you intend to sell will also have an effect on what retail business licenses you'll need. To sell alcohol, a business needs a specific type of retail business license.
What you sell will also affect what types of inspections your business will need to pass before being able to get a retail business license. Food and fitness businesses must pass a health inspection, for example. Plus, what you sell will also determine whether you need to collect sales tax.
4. Resident or Non-Resident
Most retail business licenses will require a small application fee. This fee can be slightly higher for someone who doesn't live where they're opening their business. This is considered a non-resident fee.
The Bottom Line
The simplest takeaway is: Yes, you will likely need a retail business license. However, there are a number of factors that go into determining what retail business license you'll need and there are a number of regulating agencies that you need to check with to determine what retail license you need.
Be sure to use your local resources to help guide you along the way. There are a number of resources online, but most state agencies also have a local office that can help guide you through the licensing process for your specific type of business.
Getting a retail business license is just one of the many steps in starting your business. While it can seem like a lot of paperwork to get these licenses, they will ensure your retail business is operating legally and safely.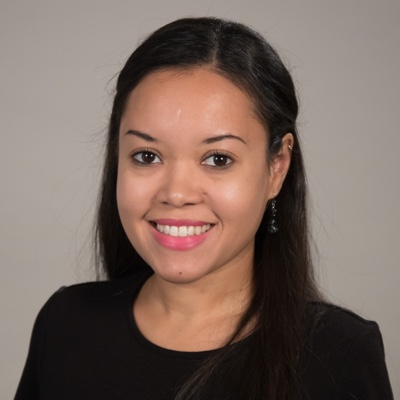 Sally Lauckner is the editor-in-chief of the Fundera Ledger and the editorial director at Fundera.
Sally has over a decade of experience in print and online journalism. Previously she was the senior editor at SmartAsset—a Y Combinator-backed fintech startup that provides personal finance advice. There she edited articles and data reports on topics including taxes, mortgages, banking, credit cards, investing, insurance, and retirement planning. She has also held various editorial roles at AOL.com, Huffington Post, and Glamour magazine. Her work has also appeared in Marie Claire, Teen Vogue, and Cosmopolitan magazines. 
Read Full Author Bio